Today's Contents – Click to Read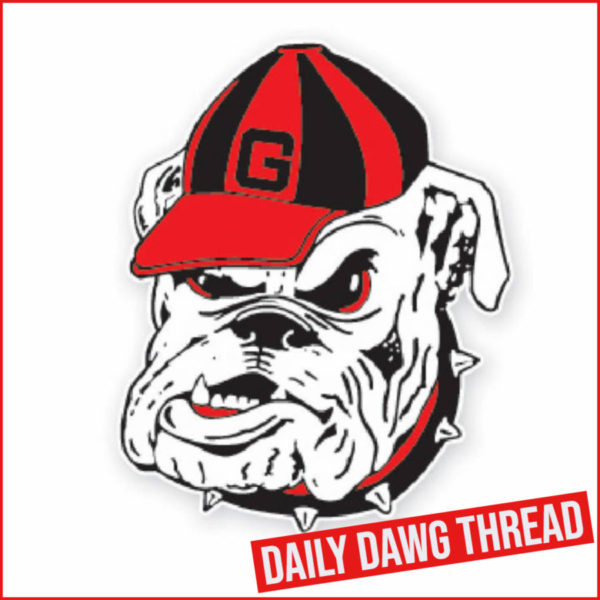 ---
MBB: 2022-23 Non-Conference Schedule Announced
The non-conference portion of head coach Mike White's first season with the Georgia Bulldogs has been finalized. The Bulldogs will open the 2022-23 campaign by hosting Western Carolina on Monday, Nov. 7, with eight of 13 games prior to SEC play also taking place at Stegeman Coliseum.
Three of Georgia's first four games will be at home. Following the matchup with Western Carolina, the Bulldogs will venture to Winston-Salem, N.C., on Friday, Nov. 11. The Demon Deacons will return the date with a matchup at Stegeman Coliseum on Nov. 10, 2023.
Georgia will then host Miami (Ohio) and Bucknell on Monday, Nov. 14, and Friday, Nov. 18, respectively. The matchup with Bucknell is part of the Sunshine Slam, a multi-team event. Georgia will face St. Joseph's on Monday, Nov. 21, in Daytona Beach, Fla., as part of the tournament and then play either South Florida or UAB on Tuesday, Nov. 22.
The Bulldogs will then host a three-game homestand featuring games against East Tennessee State on Sunday, Nov. 27; Hampton on Wednesday, Nov. 30; and Florida A&M on Friday, Dec. 2.
Georgia will play consecutive contests in Atlanta sandwiched around Final Exams. The Bulldogs will face Georgia Tech on Tuesday, Dec. 6 and return to the state capital to take on Notre Dame on Sunday, Dec. 18 as part of the third annual Holiday Hoopsgiving at State Farm Arena. Georgia is expected to participate regularly in the Hoopsgiving event in future years.
The Bulldogs will complete their pre-SEC slate by hosting Chattanooga on Wednesday, Dec. 21 and Rider on Friday, Dec. 30.
Georgia's 18-game conference schedule will be released at a later date.
The 2022-23 campaign will be the Bulldogs' first under head coach Mike White, who arrives in Athens after averaging more than 22 wins per year in combined 11 seasons at Louisiana Tech (2012-15) and Florida (2015-22). White's teams have advanced to postseason competition during nine of 10 possible seasons, and Florida was a consensus pick to earn a bid to the 2020 NCAA Tournament before it was canceled.
The 2022-23 Georgia roster features five returning letterwinners and nine newcomers.
The Bulldogs' returnees – Jabri Abdur-Rahim, Braelen Bridges, Jaxon Etter, Jailyn Ingram, and Kario Oquendo – accounted for more than 60 percent of Georgia's offensive production last season. Headlining the quintet are Oquendo, the SEC's top returning scorer in league games (18.3 ppg), and Bridges, who became the first Bulldog to lead SEC in field goal percentage since 1980.
The newcomers include six transfers and three freshmen, including a pair of walk-ons. Five of the transfers – Frank Anselem, Justin Hill, Jusaun Holt, Mardrez McBride and Matthew-Alexander Moncrieffe – played on teams that reached the NCAA Tournament in either 2021 or 2022 and the sixth – Terry Roberts – helped lead Florida SouthWestern to a No. 1 ranking in junior college in 2020. The freshmen include top-100 prospect KyeRon Lindsay and walk-ons Brandon Klatsky and Jaden Newell.
Today's Contents – Click to Read
---
Jump To Comments