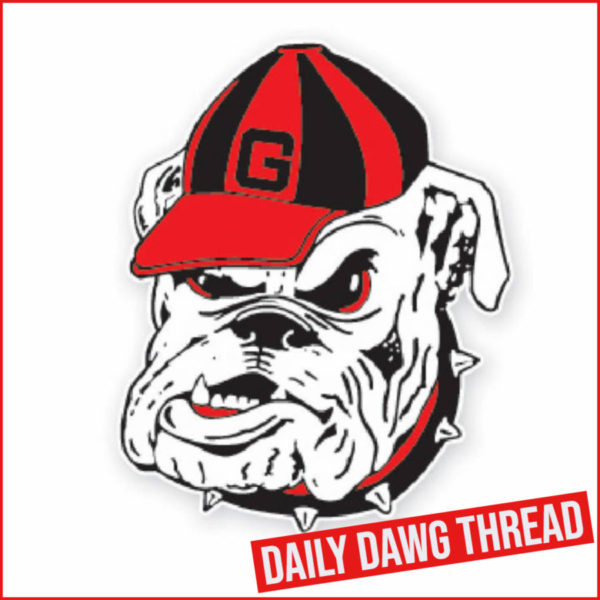 ---
Justin Shafer and Ameer Speed Interviews – August 17, 2021
---
Practice Photos – August 16, 2021
All photos from Georgia Sports Communications' Mackenzie Miles
Watch a fullscreen slideshow
HERE
.
Click
HERE
for our mobile photo app.
---
Kirby, Kearis and Covid
As UGA begins its fall semester, the football team will transition from camp mode to season prep, but 2021 shapes up to be far from ordinary.
Georgia has been mentioned consistently as a top ten finisher, most often inside the top five. Although there are personnel questions to go along with the persistent meme that Kirby Smart is a great recruiter who, somehow, has neglected to learn the fundamentals of coaching. As ridiculous as that may seem, the idea that Kirby can not coach as well as he recruits still pops up in the national and regional media.
The covid resurgence certainly could upend another football season. Some Georgia high schools have already canceled games. Georgia and Clemson seem to have their acts together, but we could see attendance limitations if things worsen in the next couple of weeks. Imagine the ticketing issues that might arise if attendance is restricted to a level close to last season.
As the season approaches, Georgia's injuries (and personal problems) are a concern, but one player appears to be nearly ready to get back to full contact. Kearis Jackson was photographed before last Saturday's scrimmage practicing in a red jersey. Of course, injured players usually wear black shirts to let teammates know that the wearer is limited.
---
Today's Photo Gallery – Channing Tindall
Career Highs
* 5 Tackles vs. Vanderbilt, 2018
* 2.0 QB Sacks vs. Tennessee, 2020
* 2.0 TFL vs. Tennessee, 2020
* 2 QB Pressures vs. Murray State, 2019; Tennessee, 2020
2020: Saw action in all 10 of the Bulldogs' games…finished with 15 total stops, three of which were QB sacks…four tackles vs. Tennessee included a pair of QB sacks…credited with a fourth-quarter tackle in win at Arkansas…had three tackles and a QB pressure vs. Mississippi State…selected as one of three game captains for the South Carolina game…had a tackle for 5-yard loss in the game.
2019: Played in 11 of 14 games…has nine total stops, including 1.5 sacks, and three QB pressures…had a solo tackle in punt coverage at Auburn.
2018: Played in all 14 games and finished with 17 total stops, two QB sacks, two additional tackles for lost yardage, and four QB pressures…season-high five tackles in win over Vanderbilt…had a second-quarter sack on third down in red-zone action at Kentucky…had one tackle vs. Alabama, a QB sack that resulted in a 10-yard loss and an intentional grounding penalty.
---
Jump To Comments