Today's Contents – Click to Read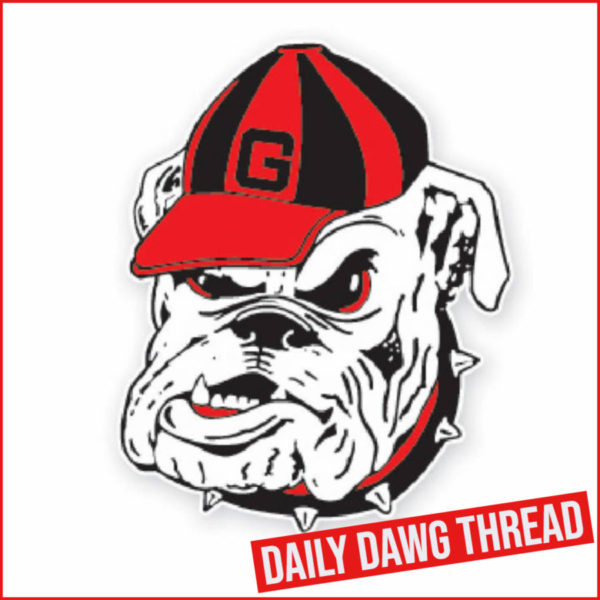 ---
Kirby Smart update injuries to Washington, Smith
Yesterday, the UGA rumor mill was alive with rumors. Coach Smart issued a brief clarification via press release:
"Darnell Washington and Tykee Smith sustained foot injuries during practice this week. .They are both undergoing treatment and have an excellent prognosis. Their status is day to day."
Yet, many out started reporting yesterday that both players had surgery and will be out for weeks.
Today's Contents – Click to Read
---
BASEBALL: Dawgs begin Fall practice next week
A week from today, the Bulldogs will begin conditioning and individual workouts at Foley Field. Fall practice is set to begin Sept. 15. Georgia aims to have 27 practices in a 45-day window. The Bulldogs will feature a veteran team with eight starting position players returning plus six pitchers who started games in 2021 for Ike Cousins head baseball coach Scott Stricklin.
After the Major League Baseball (MLB) Draft last month, Georgia was one of five programs named a "winner," according to Baseball America (BA) magazine. Their take was based on how teams emerged from the draft relative to current and incoming players who opted for college instead of turning professional. Junior right-hander Jonathan Cannon will anchor the 2022 Bulldog rotation as he was the highest-ranked collegian (No. 67 on the BA Top 500) to go undrafted. Also, the entire Bulldog recruiting class made it to campus including junior-college right-hander Dylan Ross (No. 114) and prep right-hander Coleman Willis (No. 120). They were three of the 17 highest-ranked players to go undrafted after informing MLB teams they were committed to college. All three Bulldogs were projected to be top three round picks. Georgia lost just a pair of pitchers in this year's draft (Ryan Webb, 4th round, Cleveland) and Ben Harris (8th round, Los Angeles).
Georgia welcomes back several of its top hitters including All-South Region outfielder Connor Tate (.344-BA, 10-HR, 33-RBI), infielder Joshua McAllister (.333-9-29) and shortstop Cole Tate (.319-2-20). A pair of freshman All-SEC players return in catcher/designated hitter Corey Collins (.283-8-37) and pitcher Jaden Woods (4-1, 4.58 ERA). The left-handed Woods earned Freshman All-America honors in 2021 while left-hander Liam Sullivan (1-2, 3.99 ERA) provided a late-season boost to the starting rotation.
Source: Georgia Sports Communications
Today's Contents – Click to Read
---
Jump To Comments