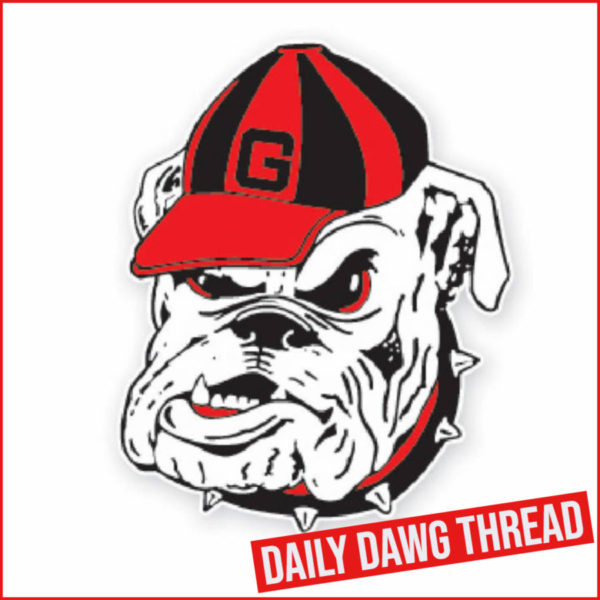 ---
Video/Transcript: Kamari Lassiter and Smael Mondon Interviews – August 24, 2022
On how he would describe fall camp and his as well as the team's progression…
"This camp has been pretty good for us as a team and myself. We've all been working hard to get better and trying to get more connected each day; we spend a lot of time together in camp. I'd say that camp has been a lot of great progress to get to where we are now, but we still got a long way to go."
On the competition at the cornerback position and how it makes them better…
"The competition level is at an all-time high. You know, it's just like every other position. We compete with each other, we compete with ourselves, we want to make each other better, and ultimately make the team better."
On what he did to earn public praise from Coach Smart upon his arrival last fall…
"I wasn't really looking for praise or anything. I was just playing the game that I love and just trying to give my best effort to help the team in whatever way I could."
On how it feels to be playing football consistently again…
"It's a blessing playing the sport you love. Injury is part of the sport, it happens, but to be able to bounce back and keep playing is a blessing."
On the defense…
"I see us getting better every day. I see the guys putting in the work, I see everybody coming in and pushing each other, holding each other accountable. I feel like we will be all right."
On the lasting impact of Quay Walker, Nakobe Dean and Channing Tindall…
"They showed us what it takes, the hard work you have to put in every day, the toughness, composure, resiliency, connection. They showed us what it takes to go all the way."
---
Willie McClendon Announced as Honorary Captain for Chick-fil-A Kickoff
In keeping with its tradition of recognizing notable team alumni, officials today announced that Marcus Mariota and Willie McClendon will be honorary captains for their respective alma maters at the Chick-fil-A Kickoff Game between Oregon and Georgia. The honorary captains will join the team captains at midfield for the pregame coin toss before the 3:30 p.m. ET kickoff on Sept. 3 in Mercedes-Benz Stadium.
The honorary captain for the Oregon Ducks will be Atlanta Falcons quarterback Marcus Mariota, who played in Eugene from 2011-14. The most decorated player in Oregon history, Mariota earned unanimous All-America and Pac-12 Offensive Player of the Year honors and was named the winner of the 2014 Heisman Trophy. Mariota finished his career as the Pac-12's career total touchdowns leader (135) and holds the career records for passing yards (10,081) and career passing touchdowns (105) at Oregon. He was selected with the second overall pick in the 2015 NFL draft and spent his first four seasons with the Tennessee Titans. After a recent two-year stretch with the Las Vegas Raiders, Mariota signed a two-year contract with the Atlanta Falcons this past offseason.
Representing the Georgia Bulldogs will be Willie McClendon, who played under former head coach Vince Dooley from 1976-78. In 1977, in the only previous meeting between Oregon and Georgia, he scored the game-clinching touchdown in the fourth quarter to help lead the Bulldogs to a 27-16 victory. After rushing for 1,312 yards and scoring 13 touchdowns during his junior season, McClendon was named SEC Player of the Year in 1978. He was then drafted in the third round of the NFL draft in 1979 by the Chicago Bears. After his four-year playing career, McClendon went on to serve as an assistant on the Georgia coaching staff from 1989 through the 1993 season.
The 18th edition of the nation's longest-running kickoff game will feature the defending Pac-12 North Division Champion Ducks squaring off with the defending College Football Playoff National Champion Bulldogs. Georgia is making its third appearance in the Chick-fil-A Kickoff Game after most recently defeating UNC 33-24 in Kirby Smart's first victory as a head coach in 2016. Meanwhile, Oregon will appear in the Chick-fil-A Kickoff Game for the first time in the program's history. This will mark only the second time the two football programs have met and will be their first meeting since 1977.
---
VB: Dawgs Open with Troy
Dates: Friday, Aug. 26-Saturday, Aug. 27, 2022
Location: Athens, Ga.
Arena: Stegeman Coliseum
Admission: FREE (no tickets required)
Tournament Schedule:
Friday, Aug. 26
3 p.m. – Santa Clara vs. Chattanooga
7 p.m. – Troy vs. Georgia
Saturday, Aug. 27
11 a.m. – Chattanooga vs. Georgia
1 p.m. – Santa Clara vs. Troy
5:30 p.m. – Troy vs. Chattanooga
7:30 p.m. – Santa Clara vs. Georgia
Media Information
TV: SEC Network (Friday)
Play-by-play: Courtney Lyle
Analysis: Missy Whittemore
Streaming: SEC Network+ (Saturday)
Play-by-play: Kaleb Frady
Analysis: Nikki Chester
Live Stats: GeorgiaDogs.com
Twitter: @UGAvolleyball
Complete Match Notes Attached
First Serve
Georgia volleyball opens the 2022 season Friday at Stegeman Coliseum, hosting the Classic City Clash. Georgia will play host to Troy, Chattanooga, and Santa Clara in the six-match round robin tournament.
The Bulldogs will take on Troy in the season opener Friday evening live on SEC Network at 7 p.m. Georgia faces Chattanooga and Santa Clara in a twin bill Saturday to conclude opening weekend.
Follow the Bulldogs
» Friday's season opener against Troy will air nationally on SEC Network. Courtney Lyle (play-by-play) and Missy Whittemore (analyst) will be on the call.
» Saturday's matches will stream live on SEC Network+. Kaleb Frady (play-by-play) and Nikki Nicholson Chester (analyst) will be on the call.
---
Jump To Comments