Today's Contents – Click to Read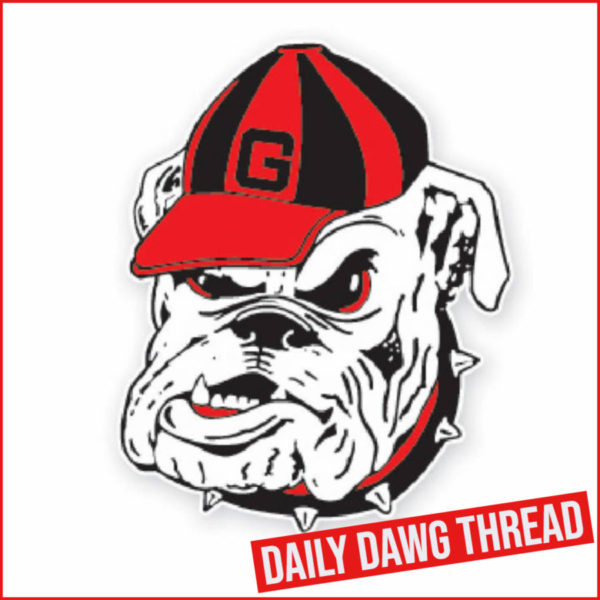 ---
SOC: Georgia Rebounds with 4-0 Win over College of Charleston
Returning to its home pitch, the University of Georgia soccer team rebounded with a 4-0 victory over College of Charleston Sunday afternoon before 874 spectators at the Turner Soccer Complex.
Georgia (2-2-0) dominated on the offensive front, posting 32 shots with 14 on frame. The 32 shots marked the most for the Bulldogs since tallying 39 against Presbyterian last season. Graduate forward Ruby Hellstrom led with four shots in her regular season debut for Georgia, while fellow graduate Dani Murguia and sophomore forward Tori Penn each had three.
College of Charleston (2-2-0) only attempted five shots for the match, with Georgia sophomore goalkeeper Liz Beardsley making two saves in her second clean sheet of the season.
"We've been trying to get a little more hungry and have a little more movement towards the box, getting into the right places," Georgia head coach Keidane McAlpine said following the match. "Today we saw a lot more of that from different areas by getting into the right zones and positions."
The scoring started in the 10th minute as Penn, off a pass from graduate midfielder Abby Boyan, made a nifty move inside the box, giving her a clear pathway for her second goal of the season. Boyan added to the tally in the 21st minute, following up on an earlier shot by sophomore forward Danielle Lewin to give her three points for the afternoon. The Bulldogs found multiple opportunities for additional scoring, but several shots went high or off the post.
In the second half, sophomore forward Faith Ferrer notched her first goal of the season in the 49th minute, putting in a terrific forward pass from freshman midfielder Millie Filson, the first assist of her career. Later, in the 60th minute, junior defender Taylor Rish scored for the second time this season, finishing off a rebounded shot by graduate defender Cecily Stoute. Holding a four-goal lead, the Bulldogs rounded off the clock and earned the shutout over the Cougars.
"I think our defensive effort was really good," Beardsley said. "I think we stayed together and are improving every game with our effort. We were really strong going back to work. I think if we just continue to build going into conference, we will be really ready for those games."
Georgia returns to action this Thursday as it begins a two-match road trip at Georgia State. The match is scheduled to kick off at 7 p.m. and will be streamed on ESPN+.
Today's Contents – Click to Read
---
Jump To Comments