Today's Contents – Click to Read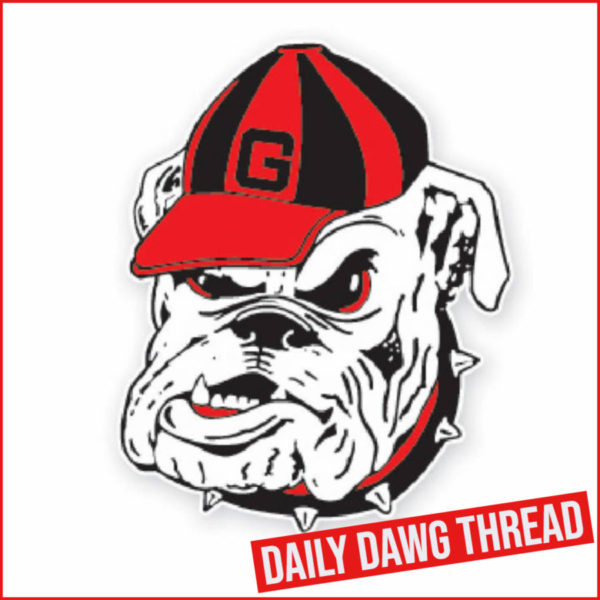 ---
Kirby Smart Address Wide Receiver Inexperience
The Bulldogs' receiver group will be missing some key pieces when the Dawgs line up in Charlotte, but Kirby is excited for the opportunity for his young pass catchers to grow and learn from the season opener. That is what I call a positive attitude.
"I'm really excited. That's the area that I think we can grow in the most, because we have the least experience. We went from a really experienced receiver team, to a not very experienced receiver team. With George (Pickens) out, Kearis (Jackson) and Jermaine (Burton) missing some of camp. Those are the guys that have the most experience and the guys that don't will have the opportunity to go out and make plays. Some of them got to play a lot in the spring because of the injuries. Jermaine, didn't get a spring practice, AD did and still has a ton of growth. He's got so far to go to reach his potential. We're going to find out a lot about those guys as well as the tight ends and the backs. That's the big thing, we need to perform well in the skill position around JT (Daniels) to help him with this rush group they've got."
Today's Contents – Click to Read
---
JT Daniels is a Fit at UGA
Georgia's quarterback may be a California native, but his passion for football makes him a smooth fit in football-centric Georgia:
"Football is just another thing on the west coast I would say is kind of how it felt versus football being the thing here. I remember driving in, it's the first thing I remember from being in Georgia from when my family and I drove from the Atlanta airport to Athens. Just seeing the Georgia flag flying and the Georgia Bulldog flag flying everywhere. I just really came to experience what it's like, you know having football be such a main focal point and such a communal aspect. But for me I loved it since I've gotten here and I still do. And I've been vocal about how much I really love being here and the way that it functions. For me it wasn't much of an adjustment, that's how I've been my whole life.
Today's Contents – Click to Read
---
Today's Photo Gallery – Glenn Schumann
Glenn Schumann was named Co-Defensive Coordinator & Inside Linebackers coach at Georgia in February of 2019 after three seasons in charge of the Bulldogs' inside linebackers. He came to UGA after eight seasons at the University of Alabama, his last two serving as the Director of Player Development and Associate Director of Player Personnel.
During Schumann's tenure in Athens, Georgia has won 11 or more games in three straight seasons for the first time in program history. The Bulldogs have also won three straight SEC Eastern Division titles (2017-19), earned four consecutive New Year's Six Bowl berths and played for the 2018 CFP national championship.
In the past two seasons, Georgia's defense led the nation in rushing defense in both 2019 (74.6 ypg) and 2020 (72.3 ypg), in scoring defense in 2019 (12.6 ppg), and in rushing TDs allowed (2, UGA record) in 2019. The Bulldogs ranked 2nd and 3rd, respectively, in total defense nationally in the 2020 and 2019 seasons.
Birthdate: March 29, 1990
Birthplace: Valdosta, Ga.
Family: Wife, Lauren; Son, Bryson Eric; Daughter, Whitley Maryann
High School: McKinney Boyd (Tex.) High School
College: Alabama ''11 (B.A.),
Alabama '13 (M.S., Sport Management)
Coaching Experience
2008-11…………………….. Alabama (undergraduate analyst)
2011-14………………………….. Alabama (graduate assistant)
2014-15…………..Alabama (director of player development/
………………………….. associate director of player personnel)
2016-18………………………………………. Georgia (Inside LBs)
2019-Present….Georgia (Co-Defensive Coord./Inside LBs)
Source: georgiadawgs.com
Watch a fullscreen slideshow
HERE
.
Click
HERE
for our mobile photo app.
Today's Contents – Click to Read
---
Jump To Comments