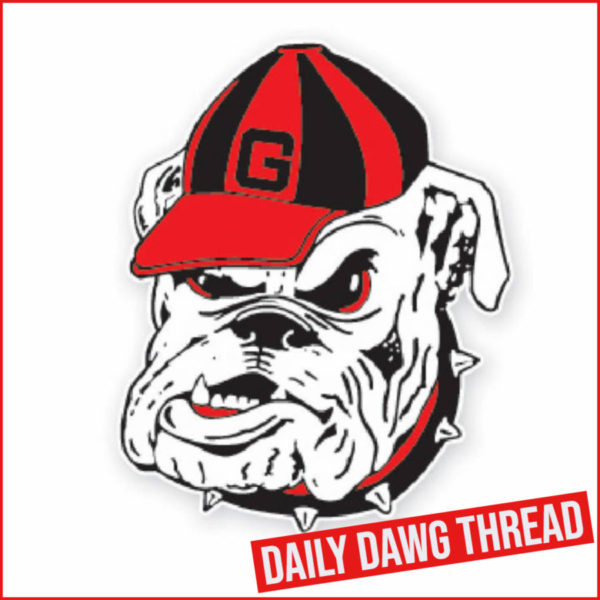 ---
MBB: UGA downs FAMU as White records 250th win
The University of Georgia men's basketball team played stellar defense and won the rebounding battle to pick up a victory against the Florida A&M Rattlers, 68-46, elevating head coach Mike White to the 250th win of his coaching career on Friday evening in Stegeman Coliseum as witnessed by 6,673 spectators.
By holding FAMU (1-6) to just 46 points, it marked the first three-game stretch for Georgia (7-2) holding opponents under 55 since December 2010. Mardrez McBride finished with his most points in a Bulldog uniform (15) and a career-high in both rebounds (9) and steals (4). Jabri Abdur-Rahim had his season-best in scoring as well with 14 on 3-of-5 shooting from three, while Braelen Bridges finished with 10 points and eight rebounds. The Bulldogs led in rebounding by a 40-28 margin.
"Drez [Mardrez McBride] I thought was really good, getting nine rebounds, that's effort, that's 6-foot-2, 6-foot-3 with career high in rebounds when we really needed it, you got to respect that fight," said Coach White. "Overall, I thought we played hard and defended pretty well. In a game where you got four guys out, two of whom you realize a couple hours before the game they are not playing and four guys that are potential starters for this team. I liked how hard we played; we have a lot to clean up, but I liked how hard we played."
Bridges picked up right where he left off after a career outing on Wednesday by giving the Bulldogs their first two baskets of the night off post-ups. KyeRon Lindsay added to Georgia's early scoring total, but a pair of turnovers allowed the Rattlers to cut the early lead to 6-4 while maintaining possession of the ball heading into the first media timeout of the night.
Turnovers began to stack up for Georgia, as FAMU took its only lead of the night after a giveaway allowed Jordan Chatman to put in a layup. The home team then quickly responded after McBride found Abdur-Rahim beyond the arc for the team's first 3-pointer of the evening. A McBride layup extended the Red and Black's lead, 13-10.
Bridges flashed his impressive passing vision as the fifth year passed out of a double team from the block to Abdur-Rahim on the opposite wing, converting on his second long ball of the night just under the midway point of the first half. Bridges earned his second assist of the night by finding Jaxon Etter as he put in a layup of his own and Georgia extended its lead, 26-15.
Lindsay showed off his offensive game with around three and a half minutes to go in the opening frame, using a jab step into a spin move to get to the rim and find his third bucket of the night. The freshman finished the half with six points as Georgia took a 34-23 lead into the halftime break, thanks in large part to a 21-12 advantage on the glass. Bridges led the team in both scoring with 10 and rebounding with seven in the first half.
McBride kickstarted the Georgia offense in the second half after Justin Hill found the fifth-year senior in the corner in transition for a 3-pointer. Shortly thereafter, the Bulldogs went on a seven-minute field goal drought that was ended by Abdur-Rahim on an and-one layup. During that time, FAMU went on an 8-1 run, leaving it trailing, 46-35, after the free throw make.
A pair of threes from McBride before the under-eight timeout gave Georgia a 52-38 lead as the Augusta native upped his scoring total to 13. Jaylin Ingram found his first bucket of the night of a set out-of-bounds play that found him cutting to the rim for a layup. Ingram finished with two points, three rebounds, two assists and a steal in his third game back from last year's season-ending injury.
With just under two and a half minutes to go, Georgia swung the ball around the arc and found McBride, who was able to find enough space to sink a jumper right before the final media timeout of the game. The Bulldogs would finish the game with a stout defensive effort to win by a 68-46 score.
Georgia's upcoming rivalry game against Georgia Tech at McCamish Pavilion will mark its second true road game of the season. Tip-off is slated for 7 p.m. ET in front of a national audience and will air on ESPN2. The Bulldogs are 91-106 all-time, but have won five of the last six contests against the Yellowjackets.
---
VB: Georgia's historic season ends in second round of NCAA Tourney
The University of Georgia women's volleyball team fell in straight sets to top-seeded Texas Friday evening at Gregory Gym in the second round of the 2022 NCAA Tournament (14-25, 16-25, 15, 25).
The Bulldogs' historic season ends with a 23-8 record.
The 2022 season saw Georgia exceed expectations on the court, finishing third in the SEC and registering a program best 13 conference wins. The Bulldogs' 11th NCAA Tournament appearance included a 3-1 win over No. 8 Towson Thursday, Georgia first tournament victory since 1995.
Georgia's offense was led by senior outside hitter Kacie Evans' 13 kills. Junior Sophie Fischer registered seven kills in the contest.
On the defensive side of the ball, sophomore libero Bailey Cox put up 12 digs while Fischer had a pair of blocks.
Georgia came out of the gate in front until four-straight from Texas (24-1) put the Longhorns ahead 8-5. Kills from Amber Stivrins and Evans sliced the lead to one, 10-9, before UT responded with three-straight, prompting a Bulldog timeout. Evans broke the run out of the break, but Texas came back with three points to exhaust the Dogs' timeouts, 16-10. Texas kept its foot on the gas, taking the first set 25-14. Fischer tallied six kills for Georgia in the opening set.
Knotted at five in the second, a 4-0 run put the Longhorns out in front 9-5, forcing a Bulldog timeout. Down 10, a Sage Powell/ Meghan Froemming block sparked four-straight points for the Dogs, narrowing the lead to 16-10 and prompting a Longhorn timeout. The Bulldogs got as close as five before Texas regrouped and rolled to a 25-16 win in the second set. Evans picked up seven kills for the Bulldogs on a .417 hitting percentage.
Ahead 5-4, Texas put together a six-point run to propel forward 11-4, exhausting both Georgia timeouts in the third. Georgia couldn't string together rallies to chip away at the Texas lead, ultimately falling in the third 25-15.
The Bulldogs were one of six SEC teams to advance to the second round of the NCAA Tournament. As a league, the SEC led all conferences with seven teams in the postseason.
---
Stetson Bennett named one of 11 finalists for the Manning Award
Bulldog sixth-year senior quarterback Stetson Bennett has been named one of 11 finalists for the Manning Award, according to an announcement from the award and the Allstate Sugar Bowl.
Bennett, a native of Blackshear, Ga., has been named to the award's Stars of the Week list three times and been honored as the National Quarterback of the Week twice this season. The Manning Award will name its 19th winner after the postseason in January 2023.
Bulldogs have been no strangers as Manning Award finalists since its inception in 2004. Jake Fromm (2018-19), Aaron Murray (2012-13), Matthew Stafford (2008), D.J. Shockley (2005) and David Greene (2004) were all finalists at least once in their careers.
Bennett directed the top-ranked Bulldogs to an undefeated regular season for the second consecutive year in 2022. He is 246-for-366 for 3,151 yards (67.2 completion percentage) with 16 touchdowns and six interceptions. A game captain twice this season so far, Bennett has rushed 45 times for 190 yards and seven touchdowns while being sacked only seven times, including none in the last five games.
Bennett is also a finalist for the Burlsworth Trophy and Johnny Unitas Golden Arm Award after earning Southeastern Conference weekly honors this season as well as Walter Camp National Offensive Player of the Week honors.
---
Jump To Comments