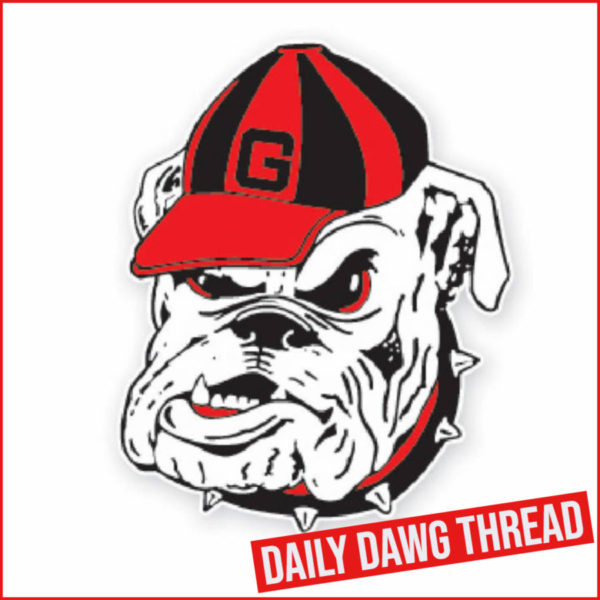 ---
Kirby Smart and Jack Podlesny Earn SEC Honors
 University of Georgia senior place-kicker Jack Podlesny has been named the Southeastern Conference Special Teams Player of the Year, while head coach Kirby Smart has been named the SEC Coach of the Year, according to a league announcement Wednesday.
Podlesny's honor is the second of its kind for Georgia after punter Jake Camarda earned the honor in 2020. This marks Smart's third accolade of this kind (2017, '21) and the 14th overall for Bulldog coaches since 1942.
Podlesny leads the SEC and ranks sixth nationally in scoring this year with 130 points (10.0 ppg). He is 23-for-26 in field goal attempts and 61-for-61 in PATs. Also, he has 60 touchbacks among his 91 kickoffs this season.
Smart has the top-ranked Bulldogs in the College Football Playoff (CFP) for the third time in his career, including second consecutive year. After the Bulldogs captured the national championship last year and had a record 15 players drafted in the NFL, Georgia enters the 2022 CFP as the top seed and SEC Champions with a 13-0 record.
On Tuesday, sophomore tight end Brock Bowers, junior offensive tackle Warren McClendon, junior defensive lineman Jalen Carter, senior safety Chris Smith and Podlesny (PK, kickoff specialist) were all named to the All-SEC First Team.
The Second Team selections included senior quarterback Stetson Bennett, redshirt sophomore receiver Ladd McConkey, junior tight end Darnell Washington, redshirt sophomore center Sedrick Van Pran, junior defensive lineman Nazir Stackhouse, redshirt sophomore defensive back Kelee Ringo and junior long snapper William Mote.
---
WBB: UGA blows by Mercer, 84-44
Fifth-year forward Diamond Battles' ninth double-figure point performance of the season eclipsed her 1,000 career point milestone and led the University of Georgia women's basketball team to a 40-point win, 84-44, over Mercer on Wednesday morning in Stegeman Coliseum.
Battles led the team in scoring with 15 points. Senior forward Javyn Nicholson followed in scoring with 13 points, and fifth-year Malury Bates added 10. Junior forward Zoesha Smith led Georgia with 10 boards, tying her career high. Freshman forward Amiya Evans set a career-high in rebounds (8) and tied her season high in scoring with two points. Fifth-year forward Kari Niblack made her Lady Bulldog debut against the Bears and tallied nine points and five rebounds.
"It was a different team compared to Monday, but I think defense, no matter what anybody thinks, defense wins games," Georgia head coach Katie Abrahamson-Henderson said. "Defense wins games in football, defense wins games in baseball, defense wins games in basketball, and anywhere else so we're a work in progress, we're going to get better every single game. I always want us to play to the last minute of the game. My number one thing is for us to play good defense, get stops, get rebounds, get loose balls, get everything."
Mercer won the tip, but the Lady Bulldogs controlled the opening minutes of the game. Led by strong defense, Georgia went on an 13-0 run, forcing five turnovers and a Mercer timeout. The Lady Bulldogs outscored the Bears in the paint, 18-0, to build a 14-point lead, 25-11, in the first quarter.
A low-scoring start to the second quarter was broken by a 12-0 run by the Lady Bulldogs, highlighted by a jumper from Battles to score her 1,000th career point. Georgia outscored Mercer off the bench 20-2. The Lady Bulldogs were 59% from the field in the first half and held Mercer to seven points in the second quarter as they took a 45-18 lead into the locker room at halftime.
Seven points from Battles fueled the Lady Bulldogs' offense to lead off the second half. Nicholson followed Battles with seven points in bottom half of the frame, including two of Georgia's 13 points off fastbreaks. The Lady Bulldogs brought a 34-point lead into the final quarter of play.
Five unanswered points from the Lady Bulldogs increased Georgia's lead. Georgia kept control of the game, limiting Mercer to six rebounds in the fourth quarter. Niblack rattled off five of the Lady Bulldogs' final eight points to give Georgia its final 40-point edge. The Lady Bulldogs will be back in Stegeman Coliseum on Dec. 17 when they host Belmont. Tip-off will be at 2 p.m. The game will be streamed on SEC Network +.
---
Dawgs' offensive line named a finalist for Joe Moore Award
The University of Georgia's offensive line has been named a finalist for the Joe Moore Award, which recognizes college football's most outstanding offensive line unit.
The Joe Moore Award recipient will be named in late December during a surprise, on campus visit to the winning unit's school. The top-ranked Bulldogs (13-0) and No. 2 Michigan (13-0) are the two finalists this year, according to an announcement by The Foundation for Teamwork as they have presented this honor since 2015.
Georgia features and offense that ranks among the best in the country. The Bulldogs are 11th nationally in scoring (39.2 points per game), ninth in total offense (491.9 yards per game) and 18th in rushing (207.0 yards per game). The Bulldogs are tied for third nationally with 37 rushing touchdowns and lead the country in Red Zone offense, scoring 97 percent of the time. Georgia has surrendered just seven sacks on the year, which is tied for the second fewest nationally.
In the SEC Championship Game win over No. 14 LSU, the Bulldogs tallied 50 points and 529 yards of total offense including 255 rushing yards (5.8 yard per carry). Georgia posted two rushing touchdowns, four through the air plus one on special teams.
The Joe Moore Award voting committee judges solely on six criteria: toughness, effort, teamwork, consistency, technique, and finishing.
"To be considered a potential Joe Moore Award winner, an offense must be successful because of their O-line unit, not despite it, and that is unquestionably the case with the 2022 finalists," said Cole Cubelic, chairman of the Joe Moore Award voting committee. "Historically it's taken five to six weeks for O-line units to hit their stride, but Georgia and Michigan separated themselves pretty early on with their teamwork, technique, and commitment to physicality."
---
Champ Baily: "Show up and be accountable…"
---
Jump To Comments