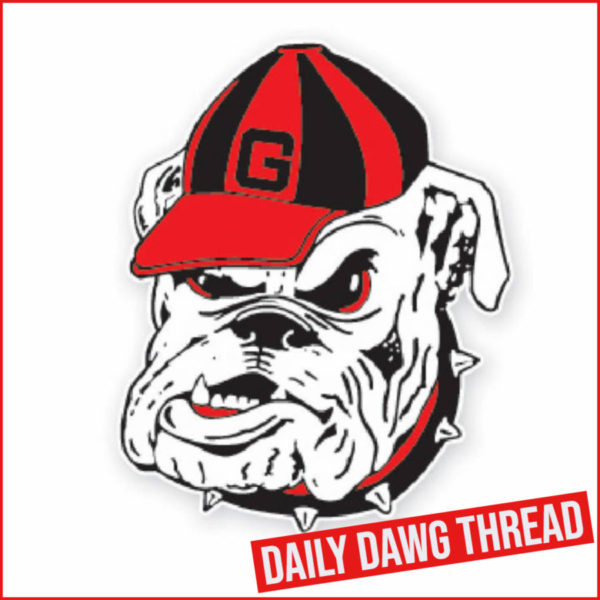 ---
Kirby Smart and Brock Bowers Honored By SEC
Georgia head coach Kirby Smart has been voted the Southeastern Conference Coach of the Year while Brock Bowers has earned the title of SEC Freshman of the Year, according to a recent announcement following the votes of the league coaches.
In his sixth season as head coach, Smart has guided the No. 3 Bulldogs to a 12-1 record and the program's fourth SEC Eastern Division title since 2017. Later this month, Georgia will play No. 2 Michigan in its second College Football Playoff Semifinal since Smart's arrival. Smart was also the 2017 SEC Coach of the Year when the Bulldogs advanced to the CFP National Championship Game.
This marks the 13th SEC Coach of the Year for a Georgia football head coach voted on by the coaches. Smart is the fifth Bulldog coach to garner this honor.
Bowers, a native of Napa, Calif., posted the fourth 100-yard receiving game of his first season after hauling in a career-high 10 balls for a career-high 139 yards and a score during the SEC Championship Game showdown with Alabama last weekend. He owns the UGA single season touchdown record for a tight end with 11. His 11 scoring catches also ties the school record for touchdown receptions in a season (WR Terrence Edwards, 2002).
Bowers also owns the single season receiving yards for a tight end (791) on 47 catches, which is now just two catches short of tying the school's single season record for tight end catches. He is one of only two freshmen nationally to be ranked in the top 11 in total receiving touchdowns with 11 and he is the top tight end on that national list.
This marks the seventh SEC Freshman of the Year for the Bulldogs voted on by the coaches. Current New York Giant Jake Fromm (2017) was the last Georgia player to earn this accolade.
In addition, the Bulldogs had a total of 10 players named to the All-SEC First Team and Second Team, including five First Team selections. Bowers, senior DL Jordan Davis, senior DL Devonte Wyatt, junior ILB Nakobe Dean and senior P Jake Camarda were all named to the First Team.
Senior OT Jamaree Salyer, senior OG Justin Shaffer, sophomore DL Jalen Carter, senior DB Derion Kendrick and junior S Lewis Cine were included on the Second Team.
On Thursday, the Freshman All-SEC Team is expected to be announced.
---
Jordan Davis, Nakobe Dean Named Lott IMPACT Trophy Finalists
Georgia senior defensive lineman Jordan Davis and junior linebacker Nakobe Dean have been named two of four finalists for the 2021 Lott IMPACT Trophy, according to an announcement from the Pacific Club IMPACT Foundation.
Davis, a native of Charlotte, N.C., and Dean, a native of Horn Lake, Miss., join Michigan senior defensive lineman Aidan Hutchinson and Utah senior linebacker Devin Lloyd as the four finalists. The Lott IMPACT Trophy goes to the defensive IMPACT (Integrity, Maturity, Performance, Academics, Community, and Tenacity) player of the year.
Former Bulldog All-American and College Football Hall of Fame inductee David Pollack won the inaugural Lott Trophy in 2004. Since then, Jarvis Jones (2012) has also been a finalist for the honor.
This year's Lott winner will be announced Dec. 12 in Newport Beach, Calif.
Davis and Dean have helped Georgia (12-1, 8-0 SEC) lead the nation in scoring defense (9.5 points per game), rank second in total defense (254.3 yards per game) and third nationally in rushing defense (81.7 ypg). Davis anchors the interior line with 28 tackles, 3.5 tackles for loss and 2.0 sacks while Dean is tied for the team lead with 61 stops, including a team-leading 8.5 tackles for loss and five sacks and has two interceptions and a forced fumble.
Davis was a finalist for the Bronko Nagurski Trohpy and is a finalist for the Walter Camp Player of the Year Award, the Outland Trophy, the Chuck Bednarik Award and the Senior CLASS Award. The winners of the Walter Camp, Outland and Bednarik awards will be announced live on Thursday during the 31st annual Home Depot College Football Awards Show on ESPN from 7-9 pm ET.
Dean has already secured the 2021 Butkus Award, was a finalist for the Wuerffel Trophy and was captain of the Allstate AFCA Good Works Team. In addition, Dean was named to the SEC Community Service Team.
---
S&D: Two UGA coaches named among the best of the past 100 years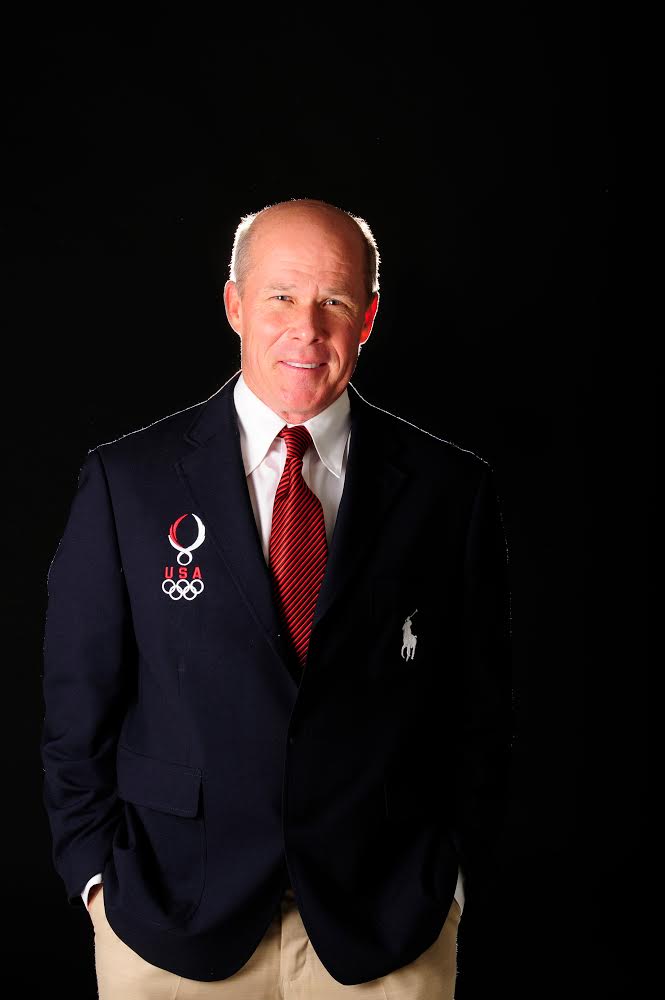 One of the most successful coaching tandems in collegiate history, Tom Cousins Swimming & Diving Head Coach Jack Bauerle and former senior associate head coach Harvey Humphries were named to the College Swimming & Diving Coaches Association (CSCAA) 100 Greatest College Swimming & Diving Coaches of the past 100 years Tuesday evening.
Bauerle and Humphries were also joined on the roster by Texas women's head coach Carol Capitani, who served on Georgia's staff from 1996-2008 and 2010-12, helping the Bulldogs win four NCAA championships.
In 43 years as Georgia's head coach, Bauerle has led the Bulldogs to seven NCAA women's championships and 12 SEC women's Championships, amassing 47 NCAA top-10 finishes in men's and women's events. In the water, Bauerle has produced 301 All-Americans and 262 SEC champions, along with 87 Olympians earning 38 medals. During his tenure, the Georgia women's team set an NCAA record with 103 consecutive dual/tri-meet victories. He has also coached three NCAA Woman of the Year winners and 39 NCAA postgraduate scholarship recipients.
Humphries served alongside Bauerle for each of his NCAA and SEC championships, overseeing the Bulldogs' prolific distance and medley teams from 1982-2019. Humphries produced 23 NCAA champions and 60 SEC champions in the 500 freestyle, 1,650 freestyle, and 400 IM, while also serving as interim coach for the 2014 NCAA women's championship team. In 2011, he was recognized by CSCAA with the Richard Steadman Award, presented to a swimming or diving coach who has done the most to spread happiness in the sport.
---
MTENNIS: Dawgs Featured in ITA National Ranking
Several Georgia men's tennis players were featured in the latest Intercollegiate Tennis Association (ITA) National Ranking. The latest poll released this afternoon highlights the Top 125 singles players and Top 60 doubles teams within Division I Men's Tennis.
Five Bulldogs appear in the singles rankings and two pairs in the doubles rankings. 2020 ITA All-American Philip Henning leads the pack with a No. 23 ranking, Hamish Stewart-a graduate transfer from Tulane- comes in at No. 32, four-time ITA All-American and senior Trent Bryde takes the No. 62 spot, senior Blake Croyder is at No. 110 and freshman Thomas Paulsell reaches his first ITA rankings at No. 119.
In doubles, Bryde and Henning are ranked No. 21 and Henning and Stewart are ranked at No. 47.
The Bulldogs return six players off last year's team that posted a 17-7 overall record and finished ranked No. 9 nationally. The Bulldogs won 11 of their last 14 matches, including a 4-3 victory against No. 6 North Carolina in the NCAA Round of 16.
Georgia also adds four talented newcomers to this season's roster. Joining transfers Stewart and Tristan McCormick from Notre Dame will be highly-touted freshmen Mathis Debru and Miguel Perez Peña.
---
Jump To Comments