Today's Contents – Click to Read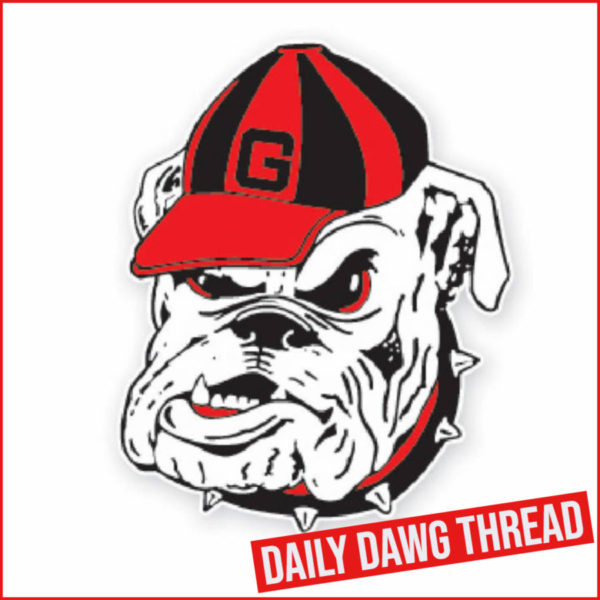 ---
GYM: UGA showcases 18 athletes at First Look
The University of Georgia gymnastics team showcased their routines for the 2023 season at the Annual First Look on Saturday evening. The team posted a score of 196.150.
Fifteen of the 18 Georgia gymnasts showcased routines during the First Look. Senior Haley de Jong and freshman Naya Howard competed in all four events, with an additional five gymnasts going up on three apparatuses.
"I'm so proud of how the team competed today," head coach Courtney Kupets Carter said. "We had 15 gymnasts compete tonight. That's a big number. It was a lot of fun because now everyone has a little bit of experience going in. It's been nice to be able to have everybody who hasn't competed in Stegeman Coliseum, 11 of those athletes, really get a taste for it. Some of them were really choked up in terms of their nerves and the environment. It was a massive crowd today. Now that they've had the experience, we're going to go back in the gym and make sure that they can handle that excitement in a competition."
Georgia put up seven gymnasts on vault with the top five scores totaling a 49.00 for the first event. Senior Haley de Jong scored a 9.850 and senior Amanda Cashman followed with a 9.800. Freshman Naya Howard added a 9.825 and senior Soraya Hawthorne and graduate senior Josie Angeny both contributed a 9.750.
Eleven gymnasts competed on bars during the First Look, compiling a score of 49.075. Junior Katie Finnegan earned the high score swinging to a 9.900, followed by a 9.850 from de Jong and Howard. Angeny received a 9.750 and freshman Sidney Fitzgerald landed a 9.725.
Georgia continued to show its depth with ten gymnasts showcasing on beam, receiving a score of 49.050 for the event. Angeny led the group with a 9.850. Freshman Madelynn Crow and Howard contributed a 9.825, followed by senior Vanessa Deniz and sophomore Sarah Cohen with scores of 9.775.
The night ended on floor with eleven gymnasts dazzling through their routines, compiling a 49.025. Hawthorne and de Jong received a score of 9.875. Howard's score was counted again with a 9.800, while freshman Nicole King and Deniz added scores of 9.775 for their performances.
The 2023 season officially flips into action on January 13 when the GymDogs travel to Missouri to face the Tigers. The meet is scheduled to begin at 7 p.m. ET and will air on the SEC Network.
---
Today's Contents – Click to Read
---
PHOTOS: Stetson Bennett's Heisman Saturday in New York by Rob Saye
Watch a fullscreen slideshow
HERE.
---
Jump To Comments