Today's Contents – Click to Read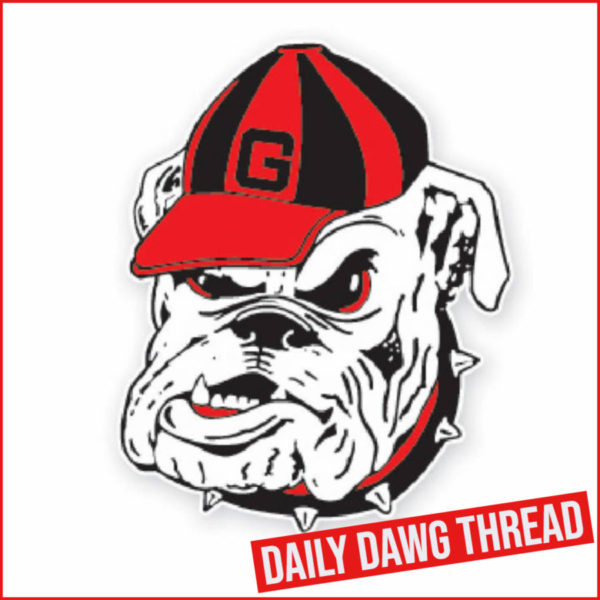 ---
WBB: Dawgs Over Belmont 66-55
The University of Georgia women's basketball team defeated the Belmont Bruins 66-55 on Saturday afternoon in Stegeman Coliseum in the final home game before the start of SEC play.
Fifth-year guard Diamond Battles led the Lady Bulldogs in scoring with 24 points, her tenth double figure performance this season and tied her season high points. Senior forward Javyn Nicholson tallied 12 points and led the team in rebounding with seven boards. Fifth-year forward Malury Bates had a team and season-high four blocks. Three Lady Bulldogs recorded three steals.
"It's hard-fought because we had finals, and we had a lot of weeks, a whole week off," Georgia head coach Katie Abrahamson-Henderson said. "Finals are important, and they need to concentrate on the grades. Same with Belmont. You have to be really tricky – I call it – to get them focused on their grades but also keep them focused on what the next gameplan is going to be. They don't really like to think ahead a week and the team that we're going to play and stuff. I feel like we did a good job of just keeping them locked in, and Dimond said it that we worked a lot on our press. We got a new drill for a couple things. Obviously, the press really helped us today. Zoesha (Smith) at the top of it, she's so long and athletic. Obviously, Destinee (Wells) didn't have her partner in crime with her, so she kind of got worn out a little bit."
Back-to-back jumpers from Battles started the game before an 11-0 run from the Bruins gave Belmont (3-7) an early lead. Four forced turnovers gave the Lady Bulldogs fuel for an 8-0 run to give Georgia (10-2) a 12-11 lead. A Belmont layup knotted the score at 15-15 to close the first quarter.
Five points from Bates and four from Nicholson helped the Lady Bulldogs maintain their lead in the second quarter. Georgia held Belmont to nine points in the second quarter, forcing three turnovers and tallying 18 points off the bench compared to Belmont's 10 in the first half. A couple of scoring runs gave the Lady Bulldogs an eight-point lead, 32-24, to take into the locker room at halftime.
Both teams traded points in a back-and-forth start to the second half. Belmont scored seven uncontested points late in the quarter to put the Bruins within eight. A layup from Bates concluded the third quarter as Georgia led by 10, 47-37.
Georgia held its lead in the fourth, only allowing the Bruins to lead for six minutes of play. The Lady Bulldogs finished with 14 points off fastbreaks, utilizing a season-high 17 steals. A final six points from the Georgia offense finished the game with the Lady Bulldogs leading by 11 points.
Today's Contents – Click to Read
---
Jump To Comments