Jump To Top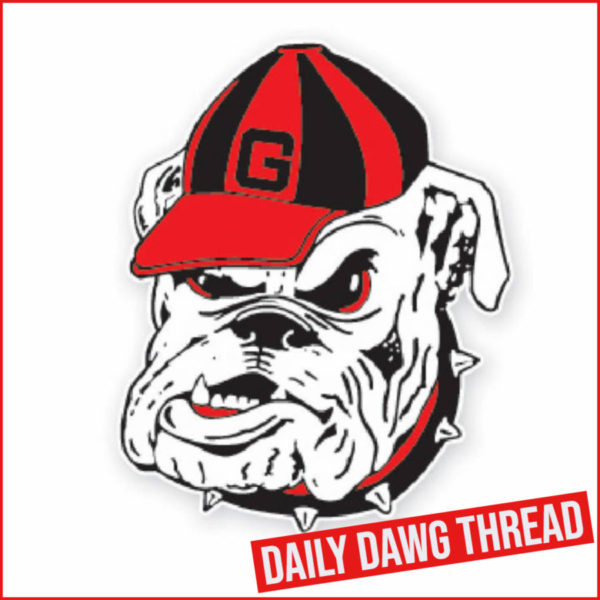 ---
Georgia players enjoy an evening of basketball, bowling and Andretti Karting
---
MBB: UGA Defeats Rider 78-72
The University of Georgia men's basketball team defeated Rider 78-72 on Wednesday behind double-digit scoring outputs from a quarter of Bulldogs in front of a sellout crowd of 10,523 at Stegeman Coliseum.
Junior Kario Oquendo and senior Terry Roberts scored a game-best 17 points each, with Oquendo also contributing four rebounds. Jabri Abdur-Rahim added 15 points on a career-most five 3-pointers, and Mardrez McBride finished with 11 points, four rebounds and three assists.
"We found a way to win, so we continue to ride some momentum," said head coach Mike White. "We're a team that's played really hard that's been the aggressor in a lot of games, that's dominated the glass in a lot of games to this point, and we've got to do that at a higher level in this league to be competitive in those areas. Those are the negatives. The way that we shot free throws; we've done a lot better than that. That's another negative, and there's probably two or three more. But, the positives are that we're shooting the ball and executing better, we're making better decisions with the basketball, our assists are going up, our turnovers are going down. If we can get back to the way that we rebounded, two, three, four weeks ago, combined with some of the other things we're doing well, that's out best version. We've got a way to go."
Georgia (10-3) finished 13-of-22 from beyond the arc, making the most they've had in a game this season and tying for ninth-most in a single game all-time. Wednesday's win gave the team its 10th win of the year, marking the fourth time the program has reached double-digit victories before January in its 118-season history.
The sellout crowd inside of Stegeman was the first non-conference sellout since Georgia defeated UMass 91-78 on December 30, 2018.
Oquendo opened the evening with Georgia's first seven points, including a 3-pointer to start the game. Roberts went on to add a long ball of his own to give the Bulldogs a 10-0 lead heading into the first media timeout.
The offense continued its hot start when Abdur-Rahim connected on a pair of threes, the team's fourth make on six attempts in the first nine minutes. Georgia took an 18-8 advantage with senior Braelen Bridges heading to the free-throw line as Rider (5-6) called a timeout midway through the half.
The Broncs continued to fight back and close the gap during the remainder of the first half. Rider held a 21-15 edge in rebounding, including an 8-0 mark on the offensive glass, using those extra possessions to create second-chance opportunities.
The Bulldogs found success in the first half thanks to their hot hand from 3-point range. Roberts became the fourth player to make a 3-point field goal in the first half as the senior cashed a deep attempt with 7:25 remaining. Georgia finished 6-of-9 from deep in the opening frame, taking a 37-30 advantage into the locker room.
Georgia went back to its hot hands from deep early in the second half and quickly went on a 12-4 run with two 3-pointers from McBride and one each from Jaylin Ingram and Roberts, taking an 18-point lead five minutes into the period. Justin Hill was credited with the assist on Ingram's make, giving the junior his 250th career assist. Hill finished with two points and four assists on the night.
However, Rider responded with a run of its own to again cut the lead to just 10, but Roberts was able to keep the pressure on the opponent with a step-back trey for his 15th point of the night. The Bulldogs led 66-53 heading into the under-eight timeout.
The Broncs continued hitting tough shots and got the Red and Black lead down to eight, 70-62, with just 5:24 remaining as White called his second timeout of the half. Georgia's offense cooled off a bit down the stretch, making only two field goals on 10 attempts throughout Rider's run.
The Bulldogs' offensive woes continued toward the end of the game, as Rider closed the gap to three points. However, Frank Anslem went to work on the glass on the following possession, getting three offensive rebounds that led to an Abdur-Rahim three. Rider's Mervin James made a layup to put the score at 74-70 as the Broncs called a timeout with 1:49 left.

James put down a put-back with a minute remaining which put the Georgia advantage to just 74-72. After a miss from Oquendo at the rim, Bridges grabbed the offensive rebound and was fouled on his putback attempt. The center sank both of his free throws to seal the game.
---
Video/Transcript: Todd Monken, Stetson Bennett, and Sedrick Van Pran Interviews
THE MODERATOR: We're joined by offensive coordinator, Todd Monken, quarterback Stetson Bennett, and center, Sedrick Van Pran. Start with a couple of opening statements. Coach, just talking about preparation for this, a game of this magnitude, a semifinal game, does that affect preparation, and how has that been going for you?
TODD MONKEN: I would think what affects preparation probably the most is just the time in between when we played last. I don't know how many days that's been, but you're never really used to having almost a full month off from the last time you played, guys finishing up finals, getting them going again, then you have a break for Christmas, which was well-deserved by our players and then getting them going again. But we're excited to get back after it. We've had really good three weeks of preparation and a great start to this week.
THE MODERATOR: For the players, you guys have had an opportunity to do a lot of things while you've been in town for bowl week, go to a lot of events and activities. What's the highlight of the week each of you so far been?
STETSON BENNETT: I think the highlight so far was when we were playing Family Feud, and I think we won that one. It was short lived. I think Ohio State won the next game. I can't remember, but it was pretty exciting when we got that victory. SEDRICK VAN PRAN: I think for me the most exciting thing probably was talking to Andrew Young last night. He had a lot of things to say about the civil rights movement and different things like that. And as a guy who enjoys history, it was really good to kind of be around that.
THE MODERATOR: Awesome. Appreciate that. We'll go right into questions. Q. Coach, I'm just curious, we can all see Brock's extremely versatile, but could you talk to the mental bandwidth it requires to know that many different positions and play that many different positions in your offense?
TODD MONKEN: Well, we've had this conversation since I've been here about Brock, and what kind of worker he is, attention to detail, mental toughness that he has. And he's really developed in a lot of areas. And it's a credit to him. It's a credit to his upbringing, his family. And like I said, there's a lot of things you can do with him. He's outstanding with the ball in his hands. He's got an elite catch radius, ability to compete to go get the football. And so, again, he's meant a lot to us in terms of this year in terms of having an AD out and his ability to make plays.
Q. Stetson, when you look at this Ohio State defense, what stands out to you about it and just what that defense does really well and how you guys will have to counteract it?
STETSON BENNETT: First of all, they have really good players and they execute their system. They try to cause havoc. They can come from a lot of different places. They do their assignment, and in order for us to be successful, we have to do ours. And that's trusting Sed, whenever he's making the calls and talking to him. But at the end of the day, they've got a really good football team. We've got a really good football team, and it's going to come down to who executes better on Saturda
Q. The Ohio State players who were in here before y'all were asked what advantages they think they might have against the offense, and they said, we have advantages across the board. And I want to see if y'all wanted to respond to that.
TODD MONKEN: Well, I mean, they should have confidence. They have a good football team. I'm not going to sit here and say that we think in terms of this X, Y and Z. We have advantages. We have a good football team. Our tape proves that. Their tape proves it. So at the end of the day, we got good football players. They got good football players.
At this point, it's going to come down to execution. It's going to come down to our preparation that leads up to this, and it's not going to come down to whether we think we have advantages or we don't think we have advantages because at the end of the day, both teams have good players. It's going to come down to doing the little things well in execution.
THE MODERATOR: Stetson, do you see any advantages that they have?
STETSON BENNETT: That Ohio State has? Yeah, certainly. Yeah. I don't really want to get into the particulars right now, but obviously they were undefeated until the last game of the season. It's hard to do that. And we were, too, last year until we lost to Alabama, and then we ended up winning it all. So we certainly are not taking Ohio State lightly. Like they said, they've got advantages all over the board. So we're going to have to go play football.
THE MODERATOR: Sedrick?
SEDRICK VAN PRAN: I think the biggest thing I would like to just focus on is like Coach Monken said, we both have good players on each side, and it really is going to come down to execution. I really have a lot of respect for Ohio State, their program and everything that they stand for, but also I have a lot of pride in Georgia football. So we just really look forward to continuing to prepare and just go out there and compete.
Q. Question for both Stetson and Sedrick. I'm just curious, a unique relationship between quarterback and center. Maybe speak about how one has lessened the burden or maybe the workload on Saturdays between the other and how the relationship has developed.
SEDRICK VAN PRAN: Honestly, I don't think it's less by either. I think it's more of a trust that each guy will get the job done. And, also, a connection in knowing that if he tells me something or I tell him something, there's no ego. It's no — it's nothing against you personally. It's all for the benefit of the team.
And I think understanding that, that genuinely the time that we've spent outside of football, it comes into play, and I really enjoy playing next to this guy right next to me. So at the end of the day, we both just try to make sure we get our job done and trusting each other for the team.
STETSON BENNETT: Yeah, like you just kind of find that mold where you're not — it happens smoothly, and I don't think we've — we may have dropped two snaps.
SEDRICK VAN PRAN: The whole time.
STETSON BENNETT: Yeah, in practice. And it just it works, and like Sed said, nothing is personal. Nothing — like if he makes a right call, then he makes the right call, and it does not matter. Sed's done a great job of growing and learning and becoming a smarter football player and a better football player. So I can lean on him more, I can trust him more, and I can just say little things, and then he responds, and I know what that means, right? It just comes little shorthand, easy speak. But that comes with time, and — why are you laughing? I don't know. It's been a pleasure and an honor playing behind him.
Q. Coach Monken, how have you seen your offense grow and develop over the course of the season to now put you guys in the position you're in today?
TODD MONKEN: I don't — you know, we went through last year, we lost George, and it forces you to adapt, and then you lose AD early in the year, and you're forced to adapt, and luckily we've got other good players. Probably the most constant we've had is these two guys right here because the epicenter of what you do is your center and your quarterback. They make it go. They're the ones that communicate upfront.
So those two guys have been the reason we've been where we're at along with everybody else and the continued improvement of the O line, the consistency there. But it's hard for me to pinpoint, because in my mind, averages just make you feel good. At the end of the year, what's going to matter most Saturday is that we score, we don't turn it over. It won't matter what we've done really up to this point other than our execution, how we practice this week and be able to put it on the field Saturday night.
Q. Todd, when your all's, for lack of a better term, benched Stetson after the Jacksonville game a couple years ago, what was his sort of journey like that you saw in that almost ten months before he really took back over?
TODD MONKEN: Well, it's a complete credit to him, and really nothing to do with me. All we did was try to bury him for the couple of years he was here, and all he did was continue to fight and compete and had every reason to say, you know what, I'm gone in today's day and age in the portal and guys leaving. He didn't do that. He wanted to be a Georgia Bulldog, wanted to be the quarterback for the Georgia Bulldogs.
You know, I think that we've come out the other side probably better collectively. He's very prideful, and we wouldn't be where we're at without him. And collectively we've improved. I've done a better job of coaching him. He's done a better job of accepting that part of it. He always had talent, always had ability. We talked about it last year getting ready for Michigan. You know, there was a back and forth about Stetson and J.T., and all I said was just look at the film. Just look at the film and the plays he's made. And even this year, look at the plays that he's made to get us where we're at. And sometimes you don't always make the right decision. You know, we're human, too, in terms of who we play. And then you gotta reverse course and say you know what, we're wrong, this is the guy.
Q. Stetson, it's not like you guys play any small games. They're all in front of 75, 80 or 100,000 on national TV, but some of your biggest games have come on the biggest stages, playoffs last year, the opener, SEC championship. What is it about the biggest stages that brings out often the best in you?
STETSON BENNETT: I don't know. I think I — I don't know. I understand the importance of it may be. I don't know. And, again, if there's no choice, it's easy. Right? I mean, if you don't give yourself another choice than to play well or win, then you don't have another option and you don't waste any time looking for that option. You spend all your time looking to win. So that's kind of how I think about it.
Q. Todd, to follow up again on Stetson, he's often self-critical, but when he says that when he started with you that he was a guy who didn't understand football, what would you say about that, and where would you say he's made the most growth?
TODD MONKEN: Well, I think he's overplaying that way, way, way too much because I'm sitting here. The reality is Stetson is a very, very football-smart player. Maybe I had
one too many verys. But Stetson is a very smart player. He loves football. I mean, he sits in there, studies it, will be in there late. He wants to know everything about what we're doing, how to do it better. He's one of the rarer guys at this level that you can be quarterback controlled, and he can run it. He can get us in and out of plays. He can see it. Has a fantastic football mind.
So to say that, like I said, that's unfair to himself. It's unfair to his preparation and what he's done. You know, I do think there's a point in a player's progression where maybe — and this is a guess. We've never talked about that. Okay, Stetson comes in, he leaves, comes back, what vision does he have of himself, you know, that, sure, he'd love to be the starter at Georgia. But deep down is he really thinking like, okay, I'm going to be the starter at Georgia.
I think once you get a chance to play in meaningful games and you realize like I always believed I could play, because we played Arkansas my first year here, and thank God he came in the game and rescued our ass, because he played his rear end off and right there, maybe to him and us, we're like this guy's a really good football player.
So I think there's a little too much he's putting on that about me and the fact that maybe it's a combination of two things of like, okay, man, I can do this, and how do I maximize my measurable skill set. How do I get better, this that I've worked on gets better. And then for us, how do we try to find ways to maximize what he does well to give us the best chance to win.
Q. Todd, how was Michigan able to create so many explosive plays and now this sort of chess match comes where you think Ohio State's defense will react this way so we have to do this, et cetera?
TODD MONKEN: Oh, you know, a couple of the plays at the end of the game came when they were trying to stop the run. So it's kind of hard. The game was kind of at the point where they had to get a stop and they had a couple of long runs, but early in the game. They went zero and missed a tackle on hitch route. They were a second away from getting a sack, and they missed a tackle and he went the distance. And they had defenders run into each other one time on a wheel route. They caught him in a cloud coverage and hit across the field raised route.
So they were able to take advantage of, you know, I guess you call sometimes a miss cue by the defense or some play action, but again, the game is really simple. I mean, it's really, you know, how do we be explosive, how do we not turn it over. How do we get third downs. Do we score touchdowns in the red zone and how do we not lose our place and put you behind the chains. And they did those things.
They were able to be explosive. They didn't turn it over. They held Ohio State at times. So it gave them a chance to continue to plug ahead. So like any — they're no different than any other team you play, is if you're not able to be explosive, you're going to have a hard time scoring. It just worked out in that game that Michigan hit some plays that gave them a chance to be explosive. And that's in games we've had success against unless we've been significantly better if you don't find ways to be explosive, you're going to have a hard time scoring points.
Q. Ohio State has a lot of depth upfront at the defensive line. They have a lot of talent on the edge. What do you see from their edge rushers on film that stands out?
TODD MONKEN: Well, they're long and rangy. And I think the one thing they're twitchy inside. I know you're talking about their outside guys. They create issues with their looks. So you have to be careful and not chase ghosts, but you have to be prepared because they're not afraid to pressure you. As these guys said earlier, from the field, from the boundary, different players pressuring you. So you have to be dialed in to what looks they're giving you, but definitely their edge guys can create issues.
Again, like any team that we've played in the past that have had really good players upfront, the best way to be able to negate that is to be able to run the football, be able to get the ball out of your hands, be able to protect, chip when you can. And if we're able to do that and not be in long yard situations or get behind, then it doesn't eliminate really good players, but it limits their ability to affect the game.
That happened last year against Michigan. We got ahead early. We were able to run the football. We got it out of our hands. Against LSU with their edge guys, that's the key to it. Otherwise those guys can really disrupt the game.
Q. Coach Monken, a lot has been made of these Georgia practices over the past few years, but the bottom line is that there's a work ethic and player empowerment that is kind of unrivaled across the college football landscape. In a week like this where emotions can be heightened, what sense of comfort do you take as a coaching staff knowing these players are going to come out and be accountable for each other in that practice setting?
TODD MONKEN: Well, I think the biggest comfort you take is watching your guys work. You know, we can only go by what we see. You recruit good players. You have a structure and a system. And then you go to work. And like I tell the offensive staff, you know, I can't call plays that I don't see during the week work. I mean, that's a rarity.
So the looks that we get by the scout group and our execution gives you confidence to call it. And the exact same thing is true with your players is anybody that says, well, I'm not really a practice player doesn't play. That makes no sense to me, because I can only go by in our staff by what you do every day and how you work and gain the trust of your teammates and the coaches as to when you put him on the field.
And when that occurs, then you have a lot of faith of what the product will look like, because you've seen it every day and the work they've put in, because when you have talent and they play their rear ends off and they work and have attention to detail, the game is just a byproduct of that.
Q. Coach, and I guess you can answer this too, Sed, being an offensive lineman. When they have edge rushers like that that are so prone to get on field and get after the quarterback, I guess how much does a play action impact that and maybe how do you attack that in the run game, take advantage of it rather?
SEDRICK VAN PRAN: So when you kind of look at it, they really do have some amazing edge rushers. Those guys really get after it, super athletic, different things like that. And as far as like the run game, you really just have to focus on what's the staple of what we believe in. One of the things that we believe in here is running the ball.
So no matter how athletic or no matter how gifted or God gifted somebody may be, you have to do everything in your might to fight to stand on what you believe in. And as the offensive line here at Georgia, we genuinely believe on being tough guys, and doing everything we can to help this football team win. So despite everything that they may possess, you have to give everything you have for this team, because it is everything, everything that we play for, everything that we work for. So despite their God-given talent, we have to go out there and give our all.
TODD MONKEN: Yeah, I mean they got good players. We got good players, they got good players. Let's go. You know, I mean it is what it is. We've played teams that have good players. They've played teams that have good players, and it comes down to, you know, how we prepare and the plan that we put together for our guys to give them the best chance to be successful. And like I said, they've got good players.
THE MODERATOR: All right. We'll end it there. Thank you, gentlemen.
---
Brock Bowers, Broderick Jones, and Kenny McIntosh Interviews
THE MODERATOR: All right. We're going to continue with the Georgia offense and our final session. We've got tackle, Broderick Jones, tight end, Brock Bowers, and tailback, Kenny McIntosh. We'll go ahead and just a quick opening statement from you guys. We're asking all the players. Obviously you guys have gotten to do a lot of fun activities and different events throughout the week. For each one of you, what's been the highlight of the week for you, the thing you will really take home, the thing that you are going to remember?
BRODERICK JONES: I would say Family Feud. I'm so competitive. And Family Feud. I grew up watching Family Feud. I always wanted to be on the show. So it was a good experience, you know, just to be there.
BROCK BOWERS: I'd say just hanging out in the hospitality suite at the hotel. I mean, just playing ping pong, playing pool and just hanging out with everyone.
BRODERICK JONES: I've been beating him every time in pool, by the way.
BROCK BOWERS: That's a lie.
KENNY McINTOSH: I would say Family Feud as well. Just seeing those guys react as the game went on and Georgia ended up winning that. It was just a fun moment, a moment that I'll remember, because I had the camera up walking around and putting the camera in front of my guys' faces and stuff like that. So I'll definitely remember that moment, just seeing them smiling and being able to enjoy themselves.
THE MODERATOR: Okay. We'll go ahead and jump into questions.
Q. Broderick, a lot of really talented edge rushers, we've already talked a lot about in here. How have you gone about studying them? What do they bring to the table and is there any difference between 9, I think it's 44 and 32?
BRODERICK JONES: Yeah. I really don't try and just single out one specific player at a time. I would rather just watch the whole scheme of the game just because of, you know, they switch so many people out every time. So I just try and look at the scheme and how they will play if certain people were in. I just don't try and single out 44 or 9, even though they are great pass rushers. You know, they will be a big challenge for us. But I believe at the end of the day, it's really about the defense as a whole and the way we play, and not just the specific two players.
Q. Kind of gotten glimpses of Stetson's swagger throughout the year, the Tennessee game with the call me sign after that. Any funny stories in the huddle of him just talking trash, getting you guys fired up about the next play, something he sees open, guaranteed victory kind of thing?
KENNY McINTOSH: Let me think about that real quick. You said funny moments of Stetson in the huddle? I can remember — let me think. I can remember we were playing, I think this was Kentucky, just being so cold out there. Being the quarterback, you gotta be able to call plays. And looking at the wrist band, he's shivering, because — and he said a word wrong, and we all knew what he was meaning because we were looking at it too as well, but just being there, being cold out there shivering and stuff like that and he was talking funny and we laughed about it, but we also knew it was time to go out there and play.
THE MODERATOR: Brock, what about you, funny Stetson stories.
BROCK BOWERS: I can't really think of one right now. That was like the only one I was thinking about was when he would come to the huddle and be like, man, I can't even feel my hands right now, it's so cold. That was kind of the only one I could think of right now.
THE MODERATOR: We'll come back to you. Keep thinking. Broderick, what do you got?
BRODERICK JONES: I really can't think of anything either. I ain't even gonna lie. Not in the huddle. But I could say just like being around him, he's a very funny person, you know, just in general, every day on a daily basis. He's a great guy to be around.
THE MODERATOR: We heard in the last session about his flip phone. What's going on with that?
KENNY McINTOSH: You said flip phone? See, in the huddle, it's more serious. You can't say that in the huddle because we're playing the game. We're focusing and stuff like that. But just being around him, you know, day to day, he's hilarious. Got a flip phone. We all question him about it because he got an iPhone as well, too. We don't know why he got that flip phone or where this came about. But he just walks around with his flip phone. Or swagger I see, he'll go and throw on the Louis Vuitton duffle bag or anything like. He don't wear things like that. He's not into things like that. So when he do it, it's just a funny moment. The team loves it and laughs about it. He's a character.
Q. Brock, I talked to you after the SEC championship game and you said one of the challenges would be last year you coming off a loss and had a really great month and really drew on that loss to ramp you up into the playoffs. You said that would be the challenge. That was the last I've heard from you. How has the last month been and where did you find that motivation you had from a loss last year and this year coming in undefeated?
BROCK BOWERS: Yeah. We have the drive because obviously we were playing for the national championship and that drive helped us, and also, I mean, I feel like there wasn't really a dip in our performance at practice or anything. And we've just been working all month. So I feel good about our preparation and everything.
Q. I'm just curious, we all know you're extremely versatile as a tight end and H, play a little running back as well. What does it require mentally to retain all the information it requires to play that many different positions, and how long did it take for you to really absorb the full depth of the offense?
BROCK BOWERS: Yeah, I think last year, like every single week they were putting in new plays and that would kind of mess with my head a little bit. And I was still scrambling last year, but this year, I felt more like focused, and I mean, just able to retain all that information. And it definitely helped being here for another year. And I mean, you eventually kind of like learn everything that's going on during the play just by doing it every time and just seeing other people do it. So that helped.
Q. Broderick, I'll ask you the same question I asked Sedrick. In your opinion, what has allowed the offensive line to really develop and get better over the course of the year, I guess, specifically over the last month or so?
BRODERICK JONES: You know, just being able to go against the talent that Georgia has on the defensive side every day in practice, you know. That pushes us every day, helps us get better, helps us grow. You know, just upholding the standard on the O line, just being able to play as a unit and not as individuals. We really look at that more so of just trying to play like thinking about something else, you know. We really want to be a unit and play for one. So I believe that's what it is.
Q. Going back to Stetson real quick, he's obviously got great numbers throughout his starting career, but in big games, it's been pretty crazy. The playoffs last year and LSU this year, he has 800 passing yards, nine touchdowns, no picks. What have you guys seen from him in those biggest of big-stage moments?
KENNY McINTOSH: I just say how comfortable he is. Like you said, he done played in a lot of big-time games and he's seen it already. So just how comfortable he is to go out there and change the play call when we're in one or get us out of different looks or protections or anything like that. It just helps this team a lot and just shows how smart and how much of a leader he is and how much he means to this team to be able to do the things like that and help us be successful.
BROCK BOWERS: I'd say just his confidence going into it, and I mean, the focus and the preparation and everything leading up to the game just helps him a lot during the game. And I mean, he just comes out and performs on the big stages. So that's really good for our team.
BRODERICK JONES: Yeah. I would piggyback on what he said. Just like the confidence he brings within himself. You know, like he's very confident about his game, very confident about the game plan and what Coach Monken has implemented. You know, just being able to showcase what he can do being at the size he is, you know, just being that way on and off the field, like his calmness throughout the storm, you know, he never lacks. So I can just say that.
Q. For all you guys, it's not often you get to spend some quality time with a living legend. Just curious your takeaways last night with Andrew Young at the Ebenezer Baptist Church?
KENNY McINTOSH: Being able to listen to them guys last night was definitely an experience I remember. Those guys done been through a lot. And for us to be where we're at now to say we're playing with a different gender, now this time, this year go around now, so being able to see things change and be able to be on the team with another race shouldn't be able to control the relationships we have or anything, the outcome in the world and stuff like that. They went through a lot and I took a lot from them because I'm in the position they was at like when they was talking about college. So being in college playing with my brothers, I call them my brothers, you know, I just look at it as a blessing to be able to be here where I'm at now because back in the day, it wasn't like this.
THE MODERATOR: Brock, how about you?
BROCK BOWERS: It was awesome just to hear his experiences, and like he's been through a lot, and just to — I mean, I guess still be that sharp at 90 years old, I mean, it was pretty amazing to see him up there and talking and interacting with everyone. So, yeah, it was definitely awesome to hear him talk about his life experiences, and yeah.
BRODERICK JONES: Yeah. I can say the same. Just him being 90 is crazy, I will say that. And, you know, just him telling us stories. He told one story about Herschel Walker and how he had met Herschel Walker and how he asked him how he could be like someone in a race. I can't remember who it was.
KENNY McINTOSH: His sister.
BRODERICK JONES: His sister, yeah. And he told him he had to do 100 on pushups, 100 sit-ups and find a hill every night to run up and down. So that was just a great moment, you know, just listening to the stories and how he came up and just learning more about what happened and what went on back in the day. You know, it was a great experience just to sit there like live and watch him and watch him talk about his past events, what had happened in his life live because I was sitting in the front row right there, you know, locked in, listening to everything he was talking about. So it was a good experience.
Q. For each of you guys, Stetson was saying that Coach Monken has really helped him understand the game of football a lot more. For each of you guys how has Coach Monken helped you develop your understanding of the game of football over the last three years he's been here?
KENNY McINTOSH: I would say Monken is an intelligent offensive coordinator. So he knows — the way he takes the game is so serious, and he knows things that I don't ever think of. So just being able to pick his brain, even if it's running a route, picking up a block, foot work, anything. He just gives us little ticks and stuff like that we can carry on for the next level, because he's been there, and that's somewhere we want to go.
So, you know, just buying into and listening to what he's saying has definitely taught me a lot, because he's been an offensive coordinator at the highest level. And he knows what he's talking about, so I just listen to him.
BROCK BOWERS: Yeah. I mean I learned so much since I got here. Like in high school, I really didn't know anything about like what to look for like on film and like opposing defense and everything. And when I got here, he taught me so much about how to know if someone's coming like on a blitz or what coverage they're going to, like presnap reads and everything like that. And I mean, just having the knowledge he has and being able to share it with us, it's just — I mean, we gotta listen to him just because he knows so much. And it definitely helps me a lot.
BRODERICK JONES: Yeah, I would say the same thing Brock said. You know, just like with everything that he knows, it's hard just not to listen to what he has to say sometimes, because he knows so much. He's been there. He's done that, you know, at the next level. We're all trying to get to the next level. So just being able to pick his brain and figure out things that you may have not known or you may have known and he can give you a better understanding still just because he knows so much about it, you know. Picking his brain, just learning more about defenses, you know, schemes, you know, what they may do, just based off what they look, just based off the looks that they give.
So I believe that's a great thing for him to do, you know, just being able to coach every position, too. Like he doesn't just single out one position like quarterbacks. He watches the wide receivers. He watches the tight ends. He watches the O line. You know, like and it's just great just being able to get that coaching.
Q. Broderick, question for you. Recruited by Sam Pittman, signed by Matt Luke, playing under Stacy Searels, what has the journey been like first of all? What have you picked from everybody? And talk about the year under Stacy and how you guys have progressed.
BRODERICK JONES: You know, I don't look at that too much just because of so much of me being still with my brothers, you know. Like that helps a lot, being with them, coming in every day ready to work. But at the same time, it's been a great experience with all the coaches, being able to pick their brains. I really didn't get to play under Sam Pittman really, but just when he was recruiting me, I still was able to get a couple of nuggets from him and learn a little more.
So I will say, and then Coach Searels, he's a great guy. He's a hard-nosed guy. He has an old-school type coaching mindset. So it was a little difficult to me at first, but I'm getting used to it. We have a great relationship. We may goof around a little bit, but at the end of the day, we get the job done.
Q. This is for all three of you. Obviously the last time you played was the SEC championship game earlier this month. That's a long time to not play a game from then until now. I'm curious what each of you have done personally to stay locked in and prepared and how antsy are you just to play this game?
BRODERICK JONES: I'm really antsy. I'm ready to play just because I don't like sitting around waiting. I'm an impatient guy. I'm ready to get to the point. So just being up here in Atlanta, you know, I'm from Atlanta. It helps a little bit keeping me locked in with my team, my brothers. We may goof around a little bit in the hospitality room, beating him in pool. I've been beating him in pool. He can't beat me. Just being able to have fun with my brothers, it keeps us a little bit motivated and ready for the big day when it comes.
BROCK BOWERS: Yeah. I mean, I'm antsy, too, ready to play. It's hard to wait a month. And I think like our coaches did a good job on, I guess, keeping us locked in. And I mean, just doing as much stuff as we can in order to be ready to play. So I think that helped us a lot staying focused.
KENNY McINTOSH: Definitely. I would say our coaches definitely kept us locked in. They want us to win 24 hours. Each and every day, we're doing something to help this team get to where we want to go. I'd say even when we had a little break home, guys still, we wrote down things that we wanted to do to help this team before we left, and I can just tell you what I wrote. I wrote that I was going to watch film and catch 100 balls a day.
So just being able to do those little things. And like the guys said, I'm ready to play, too. It's hard to wait a month. So just doing little things like that to get back in football mode slowly, but surely, I would say that definitely helped us to keep us focused and dialed in for this game.
Q. Broderick, do you ever get jealous that Jalen gets to come in and play offense and look cool and you guys always do the dirty work and you never get to sack guys, hold up number one fingers, anything like that?
BRODERICK JONES: No, man. I don't get jealous. I just come here ready to do whatever I have to do for the team, just like him. Him being a bigger body and being so dominant, having him behind me, it makes my job easier a little bit anyway just because he can come through more people and make a hole. Like all the running backs gotta do is follow him and it's a touchdown just because he's so big. You can ask him.
But just having him behind me, like it gives me a little bit of extra confidence that being so close, and so like just me and him, like having the relationship we have. It's so goofy, but at the end of the day, I'm always proud of what he has done and what he has accomplished as a man. So I just look at that as that.
Q. Broderick, another one for you. Turned into a really counter heavy football team this year. You as a tremendous athlete at the left tackle position. What does that play allow you to do? You seem to enjoy it. When I watch you on film, you seem to enjoy that particular play.
BRODERICK JONES: I do like counter. He like running behind me, too. I mess with the running backs and quarterbacks all the time. Just because I'm so athletic and I can do it so well, I really do like pulling and just showing my athleticism, just getting out in the open field and just running a lot, because at the end of the day, it's a great scheme, too as well, just because you never know what we can do. We can go outside to the edge. We can get to the edge. We can go inside. You never just know where it can hit. So just being able to follow the running back to follow me, I think they like that very well.
KENNY McINTOSH: Definitely. I'll say definitely. Love running behind him in plays like that because he's going to get out and run. And when I say run, he's going to run past the safety and you gotta catch him so you can get behind his block. But just seeing it in practice, man, I remember I first seen it on film, Kirby be watching in the team room, I just seen him running down the field. Like I said, like a gazelle just floating down the field, like moving, too. Hitting like 19 or something like that. You never see O lineman doing that. It's just crazy how athletic he is, and it brings out a lot for the running game.
Q. Brock, while you and Darnell Washington both play tight end, it's kind of a different spot with him being in line and you going out in the slot sometimes, taking H back duty. So can you talk about that relationship and how doing different things for each other can open each other up?
BROCK BOWERS: Yeah. I feel like we're kind of two different players, just size wise and skill set, and I think having him on — him with me just running the ball or in the passing game, they both help, and I feel like he's such a versatile player, too, just being able to maul people in the run game and get out there and beat people one on one and catch it over people in the passing game, too. It's just like his size and ability is just insane, and it definitely helps my confidence out a little bit out there. But it also just opens everyone else up, too.
Q. So earlier the Ohio State defensive side was in here, and they said they saw some advantages everywhere on the field. Do you guys see some advantages that they have, and what advantages may you have on your side of the ball?
KENNY McINTOSH: I'll say advantages we got is just how connected we are as a team to go out there and play. We done had some tough wins this year, which makes us different — stand out from last year's team. We had to pull out our composure during some games we had to play. This team fought back. I believe we were down two touchdowns or something like that and fought back and won.
This team shows so much connection and resiliency. Just go out there week by week, practicing how we practice and going out there on Saturdays to execute and buy into the game plan and going out there and doing what we do. So I'd say that's our advantage, how connected this team is and the composure we have.
BROCK BOWERS: I mean, I'd say that our connection as a team just helps us a lot. And like Kenny said, being in those close games helps us as well. We didn't really have that last year, and I feel like that just made us that much better and closer as a team. And I mean, at this point everyone, their defense is going to be juiced to play, and everyone is a great player, because you have to be to get to this point. So I'm just excited to see what happens out there on Saturday.
BRODERICK JONES: I just believe Bloody Tuesday gives us an advantage. I ain't even gonna lie. Bloody Tuesday, you know, you just gotta come in with this different type of mindset, just ready to maul somebody in practice. Even though he a brother, you know, between those lines, nobody is friends. So you just gotta do what you can to make it out alive. So you just gotta be prepared and be ready. And us going against each other, you know, trying to kill each other out there on Bloody Tuesday, I think it makes the games easier for us.
THE MODERATOR: All right. We'll end it there. Thank you, gentlemen.
---
Mark Richt to be inducted into Chick-fil-A Peach Bowl Hall of Fame
The Chick-fil-A Peach Bowl will induct four members into this year's Chick-fil-A Peach Bowl Hall of Fame including former Georgia and Miami coach Mark Richt, Miami standout Devin Hester and two former Peach Bowl, Inc. chairmen Glenn Cornell and William Pate.
"We are so fortunate to have the opportunity to honor the legacies of these four remarkable individuals this year as they are inducted into the Chick-fil-A Peach Bowl Hall of Fame," said Peach Bowl, Inc. CEO and President Gary Stokan. "We are extremely thankful for the outstanding impact that they have had on our game and organization."
For 18 years at the FBS level, Mark Richt was a successful leader at both the University of Georgia and the University of Miami. He compiled a 171-64 overall record at both institutions and won a total of 10 bowl games, including the 2006 Chick-fil-A Peach Bowl, where Richt and the Bulldogs rallied from an 18-point deficit to upset No. 14 Virginia Tech 31-24. Richt's teams at Georgia would go on to win two SEC championships (2002, 2005) and six SEC East Division titles. He left Georgia after 15 seasons with a 145-51 record, finishing inside the AP top-25 in 11 seasons and was twice named the SEC Coach of the Year (2002, 2005). Richt would then return to his alma mater at Miami in 2016, where he had played quarterback for four seasons from 1978-82. As head coach of the Hurricanes, Richt was named ACC and Walter Camp Coach of the Year in 2017, after leading his team to a 10-3 record and peaking at No. 2 in the AP poll. Outside, of coaching, Richt was also known for his extensive work in the community and was named the first-ever honorary head coach of the Allstate AFCA Good Works Team for his commitment to giving back to others. He also received the Stallings Award given for commitment to humanitarian and community service efforts, and in 2010, he was named to the AFCA Board of Trustees.
---
WBB: UGA opens SEC play against Alabama Tonight
Georgia (11-3) vs. Alabama (11-2)
Thursday, Dec. 29 | 7 p.m. ET/6 p.m. CT | Coleman Coliseum | Tuscaloosa, Ala.
TV: SECN+ (Gray Robertson and Richard Hendrix)
Radio: Georgia Bulldog Sports Network (Jeff Dantzler)
Watch Link: Click Here
Listen Link: Click Here
Storylines
» Georgia will face Alabama in the 2022-23 SEC lid-lifter this Thursday at 7 p.m. ET/6 p.m. CT in Tuscaloosa, Ala. The game will be available on SEC Network +.
» Five of the last nine meetings between the Lady Bulldogs and Crimson Tide have gone into overtime, with Georgia winning each of those overtime contests. Georgia leads the overall series, 44-13, including a 17-6 mark in Tuscaloosa.
» Georgia has held double-digit leads in each of its three losses this season. The Lady Bulldogs were up 10 against Seton Hall, 14 versus NC State and 16 against West Virginia.
» Georgia picked up its 10th win on Dec. 17. It marked the program's quickest 10th win in a season since the 2014-15 campaign.
» Georgia has outrebounded its opponent in 13 of 14 games, with Belmont barely edging the Lady Bulldogs 32-31. Georgia ranks fourth in the SEC in rebounding margin at +10.43.
» Georgia has held four teams (Jacksonville State, NC State, Mercer and San Diego State) to their season lows in scoring. Under Coach ABE's leadership, her teams at UCF led the nation in scoring defense in each of the last two years.
» This season, Georgia has allowed just three players to score 20-plus points in a game.
» The Lady Bulldogs are coming off a 63-44 victory against San Diego State. Georgia improved its free-throw percentage dramatically in that contest, hitting 17-of-19 from the stripe against the Aztecs.
» Fifth-year senior guard Diamond Battles leads Georgia with 11 double-figure scoring games in 14 contests so far this year.
---
Jump To Comments