Jump To Top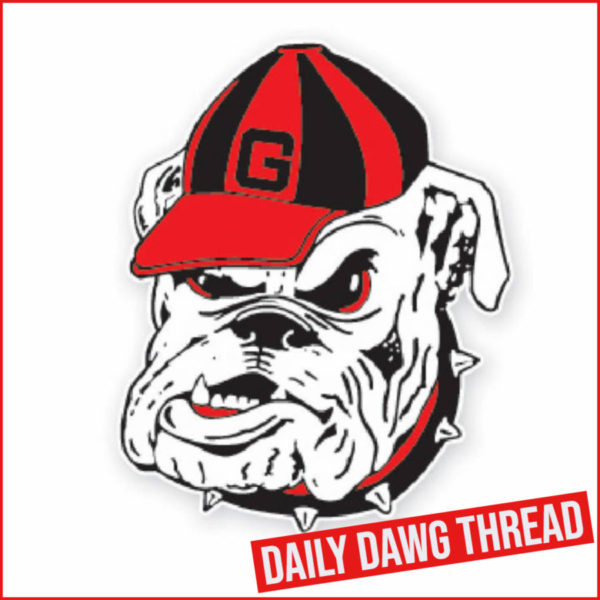 ---
Video/Transcript: Kirby Smart and Ryan Day Joint Presser
THE MODERATOR: At this time, we're going to welcome our head coaches. Joining us now is Ohio State Buckeyes head coach, Ryan Day, and Georgia Bulldogs head coach, Kirby Smart.
We'll start with opening statements with you first, Coach Day. Give us your overall experience. How has bowl week been for you, and how does it compare to other bowl trips you've had in the past?
RYAN DAY: It's been great week for our guys. Got down here Christmas night and had a great week. I think everything has been very convenient for our players, staying at the Omni, and making the quick trip over to Mercedes Benz Stadium right around the corner.
A lot of times when you're at a bowl trip, you spend a lot of time on buses moving around. Didn't happen this week. We were able to kind of get in and out of places very fast. Our guys have enjoyed their time here in Atlanta, but had a great week of practice and certainly looking forward to this game.
THE MODERATOR: Coach Smart, same for yours, your bowl week experience.
KIRBY SMART: Tremendous honor to be in this bowl game. I've been part of this bowl game multiple times as a player and coach. I think Gary Stokan and his staff do a tremendous job, first class in every phase of it. Our players have enjoyed Atlanta, a lot of them from this area. Very convenient, like Ryan said. I could remember bowl games where it's 30-minute rides, 20-minute rides from location to location. You never deal with that here. So the efficiency of things has been tremendous.
I think the players have enjoyed some of the events they get to go to. I think that's key from an experience standpoint and get their mind off the game some as well, especially early in the week.
We've had a good week of practice and excited and ready to go.
THE MODERATOR: Thank you, coaches. Let's get into some questions.
Q. It goes to both coaches. The term physicality gets brought up a lot when Big Ten and SEC teams play each other. What does that term mean to you, and what does it mean to the success and the winning of this football game?
KIRBY SMART: I think physicality is part of this game. It's a major part of every football game. When you look across the board and you do studies on these semifinals and final playoff games since the playoff started, physicality at the line of scrimmage has been really critical.
You look across the board, teams that run the ball well tend to win these games. Also, red area, third down, and explosive plays are indicators, but the line of scrimmage play and physicality, but physicality can be a lot of different ways. It can be on the perimeter. It can be on special teams. It can be a lot of different ways of looking at it.
I've got a lot of respect for both conferences because, when you play in a bowl game, you get to watch the other conference all the way through. You get to see all these teams they play, and you have a lot of respect for the conference that you're playing. They have great physicality in that conference, always have, and we respect that.
RYAN DAY: I agree with everything Kirby said. That's the way the game is played. It's football, and you have to play physical. When you're playing in the CFP, certainly it's going to be the most physical game you've played all season. The SEC and the Big Ten coming together, like you said, for years, two of the most physical conferences there are out there.
So it's everybody on the field. It's like you got the perimeter game out there. You've got special teams. You have the game in the trenches. You have to win your one-on-one battles. That's what this game is all about. It's about running around hitting people. That's to be expected in a game like this.
Q. Kind of related to that, you used the term violent a couple times yesterday, which struck me. I get the sense that your team takes that personally, the idea that you feel like you've got to prove that physicality, that violence. Can you just kind of address that?
RYAN DAY: Again, playing in the CFP, you're going to be playing football at the highest level, and this is going to be an unbelievable environment and electric atmosphere and playing in Mercedes Benz. Again, playing in the CFP, it's going to be that type of atmosphere.
Our guys know that and understand that, and that's what you're going to get in a game like this. So our guys have been practicing that way and preparing that way so that we can play our best football. But we know that that's the type of game it's going to be.
Q. Ryan, I know that you don't necessarily consume a lot of Ohio State media, but did you make an exception for Paris' story, and what did you think of it?
RYAN DAY: Paris Johnson is just a tremendous young man. I did read his letter. I think that's why we get into coaching. I think in today's day and age, there's a lot of things that happen. There's a lot that goes into it, but to spend time recruiting Paris during that, like he said in his letter, Urban started recruiting him. Then I came in and kind of took it over.
Paris and his mom went on that whole journey to go see a lot of different schools, but ended up back at Ohio State. Then to see his growth and what he's done on the field, off the field and has impacted Ohio State has been tremendous.
That's the reason you get into coaching is to have an impact on young people, and winning just allows you the opportunity to do that more and more.
Proud of him. I thought it was well-written.
Q. This question goes for both coaches. These two programs have a lot of history, and they are often in the same circles, recruit the same caliber of players annually in the top five, but haven't matched up in awhile. What does it mean to both of you to finally be able to step in between the lines and have these programs face off against each other?
KIRBY SMART: I'm excited for our kids and our opportunity. The two brands of both programs speak for themselves. I think everybody in the country knows the kind of football they've played and we've played here recently. It's really about them. It's not about us as coaches. It's about the opportunity for the players to go out and play in what's going to be an incredible environment, and that's what you choose to go to Ohio State or Georgia for is to play in games like this. So I'm excited and happy for them.
RYAN DAY: And I have so much respect for what Kirby's done and what he's built. Winning the National Championship last year and certainly his team has played unbelievably this season.
When you look at the beginning of the year, you say to
yourself where are we going to see ourselves in December, and this is the exact situation we saw ourselves in. We knew that Georgia would be right here, and they do an unbelievable job of recruiting and coaching and playing. So here we are.
Q. For both coaches beginning with you, Coach Day, what concerns you the most with the Georgia defense? On the other side, Coach Smart, what concerns you the most with Ohio State's offense?
RYAN DAY: Any time you get to this level of football, you're going to be playing against complete teams. Georgia's defense is complete. They have really good players in the back end, very, very talented, highly recruited, and been developed at a high level with tremendous scheme.
Then when you go into the front, athletic linebacker who can run sideline to sideline and their front is powerful. So you see the statistics. You see the way they played all year. So they're a complete defense.
When you get to this level of the CFP, that's what you're going to get, and that's the biggest challenge. So we have to execute at a high level.
Q. To both coaches, could you talk about the standards and expectations of your respective programs and how you've adjusted to the pressure that's involved with that task?
KIRBY SMART: There's always been pressure, so I don't know that there's an adjustment to pressure. There's just as much pressure from year 1 to year 7. The expectations don't change. We embrace that.
The standards that are created are created through the players that play there, and we've had a really good leadership kind of over the last six, seven years, and they've created a standard for the younger players to emulate, and that's going on now.
I talk every day to our guys about, if you're a freshman or sophomore, find the guy you think works hardest and does it the right way and emulate him, and this success will continue. There's no entitlement, and you work really hard at what you do. But the standard doesn't change. Players change. Each year maybe your identity changes, but the standard doesn't change.
Q. Ryan, could you speak to that?
RYAN DAY: Yeah, same thing. The expectations at Ohio State and Georgia are the highest level, and we embrace
that. Our players embrace that. That's why you come to Ohio State is to be in situations like this and play in games like this and go compete for a National Championship.
We talk about that in recruiting. We identify those who look to achieve that and want to be elite. Then like Kirby said, in your team, you build that culture of passing down a legacy to the younger guys so that that continues, and that's been going on here for a long time at Ohio State.
Q. Kirby, we saw you and your players doing yoga at the end of practice yesterday. Is that part of your typical game week, and what do you see as a benefit of it?
KIRBY SMART: Yeah. We've done that every Thursday the entire season, and we didn't want to change that tradition. The players have embraced it. We've cut practice on Thursday throughout the year to go down in our GPS numbers.
So Caroline Ward, her husband is one of our team physicians, she does the yoga. The players really like it. It makes them feel better, a little more refreshed. So I think it's important from a recovery standpoint.
Q. Ryan, we saw Miyan back at practice yesterday. He wasn't feeling well earlier in the week. How does he look? How is he feeling the day before the game?
RYAN DAY: Yeah, back to practice yesterday, so he'll be ready to go.
Q. Kirby, we keep talking about how some of your guys have been here before. What have you seen from the guys that have kind of been through this playoff run? And maybe you've noticed leadership characteristics you've seen from them this week.
KIRBY SMART: The guys that came into this season as leaders that have played quite a bit, they've been that way throughout. I don't know that it's been any different from the 28 days since our last game. They certainly have a lot of experience.
I don't know that there's an Ohio State player or Georgia player right now that doesn't have experience that's played in 12 or 13 games. The season is your experience.
Coming into the season against Oregon, I would have said we're an inexperienced team, but we have experience now and so do they. So you draw on those experiences in playing your interconference rivals, and both teams have done that.
Q. Ryan, I know you're focused on your game, but there's two Big Ten teams playing in semifinals. That idea, what have you seen from the Big Ten in your time as a head coach in terms of the overall level of play, and what do you think it means for the Big Ten to have both Ohio State and Michigan in semifinals this year?
RYAN DAY: I think it's very important for the conference to have two teams in the CFP, and I think the level of play in the Big Ten has improved over my time as the head coach.
Week in and week out, you have to bring it, and the challenge is that you play nine conference games in the Big Ten. There's very good coaches, very good players. They're a very physical conference. So you have to be able to sustain throughout November because of the nine conference games, and for some teams, they play a nonconference. That's really ten conference games that you play.
With the physicality of the conference, I think, it's deserving to have two teams in the CFP.
Q. You guys are obviously strangers on the field, but you bump heads all the time on the recruiting trail. C.J. Stroud, most notably, Damon Wilson as of late. What have you learned about your opponent on the trail, and what's something that you admire or have taken from them?
KIRBY SMART: That's a tough question. When you're recruiting against someone, you don't take much from them in terms of style of play or anything else. Respect would be the number one thing that I have for people that we recruit against and play against.
You mentioned C.J. Stroud, what a tremendous young man. I was so upset in my assistant when I had to fly all the way out to California to go out there. I was like are you sure we're going to have a chance? It wasn't my favorite travel trip when you have to go all the way to Cali, but it was worth it when you got to sit down with that young man and his mom. He was very impressive.
He returned that trip to come back and see us. Usually when you get him on your campus, that means you have a shot. I certainly enjoyed getting to know him and the relationship with him because of the young man he is.
But as far as what you learned about the other team and other programs we're recruiting, I don't think there's a lot there.
RYAN DAY: I would just say I think Kirby and his staff do a great job of working at it. I think, when you have such great players in the state of Georgia, the easy thing to do would be just to assume you're going to get those guys. They don't do that. They work really hard at it. They grind at it. No stone's unturned.
So when you're recruiting against Georgia, you've got to bring it, and they do a great job of that.
Q. For many high school students playing football at a college level is a dream opportunity. What advice would you give to upcoming recruits looking to be recruited by a big program?
KIRBY SMART: Play hard, get seen. It's important that you understand what it takes to play at this level. I wouldn't kid you and tell you that it's going to be all intangibles because there's a physical nature of these two teams that some high school student-athletes aren't blessed with. They can do everything right, and they may never play at Georgia or Ohio State, but they can play somewhere.
There's enough football out there that everybody has an opportunity if they present themselves the right way and they work hard enough and persist. Nobody thought Stetson Bennett would be where he is today when he was coming out of high school.
RYAN DAY: Agreed. I think in the recruiting process, sometimes we call it Disneyland recruiting, like everything's going to be great when you go to school. The truth is there's twists and turns along the way, and everybody has their own journey.
A big part of going through the process of college is working through adversity in tough times. So I think a big part of going through the process is choosing the school that's going to develop you at a high level in all areas of your life.
Certainly there's the football part of it, and that's a big part of the experience, but there's a lot more to it than that. In today's day and age, there's a lot of new changes and things going on, but to focus on the things that matter, I think is critical.
Q. What have you been able to see from Ladd and Warren McClendon this week, and how beneficial have these last four weeks been for Amarius Mims and AD Mitchell?
KIRBY SMART: They've been great for those two guys. Amarius has gotten to play a ton this year. He's been a rotational player. If you remember, Jamaree had the situation some last year at the end of the year and even in the championship game where he had to move positions and play with some injuries and do some things to help us out. We're still hopeful to get Ladd and Warren back.
Q. You are neck and neck in recruiting C.J. Stroud. What attributes did you see in him, and what does he share with Stetson Bennett?
KIRBY SMART: He's a tremendous leader, and I think, when you play that position, you'd better be a leader. He was very quiet then, very humble, but very talented. He has great vision down the field, and he has great athleticism to take off and run. That's something he and Stetson both share.
They had two different kind of paths. C.J. was highly recruited. C.J. got to play relatively early in his career, and they both had success. I have a lot of respect for the way that both of them treat their teammates and make it more about their teammates than themselves.
Q. For both coaches, you guys have had to deal with injuries throughout the season, next man up mentality. How does that change when you're at this point playing in the College Football Playoff when you need guys to step in for those guys who may be out for these games?
RYAN DAY: I don't think it changes. When you're into this part of the season, you certainly have a month to get some guys healed up, but that's college football. You can't pick up somebody on waivers. You've got to develop young players and bring them along.
This time has been great because bowl practice is very similar to spring practice where you can get young players a lot of reps and a lot of good-on-good work. So you continually use this time, the spring practice, the preseason, to build your depth so that, when you need to fill a guy or fill a spot, you can do that.
This time of year, there's always those opportunities for players to do that, so it doesn't change.
KIRBY SMART: Yeah, I don't think it changes.
Q. I'd like for both of you guys to address this. You're both leaders in your profession. You've had teams get to the College Football Playoffs several times and stuff. What is the fair, do you think, remuneration that players should be looking at maybe down in the future for playing in these games, sharing in basically the wealth, whatever you want to call it, a bonus. I would think you'd probably both be for it. What do you think would be a fair number?
KIRBY SMART: I don't think you can put a number on that. I don't think it's fair for me to sit here and assess that number without studies and values. I think the NIL opportunities our players have gotten have been tremendous for them in terms of creating a lot of opportunity for themselves and a chance to help their families.
I think the CFP does a tremendous job, who gives a really handsome check to the families to travel to these locations that are tremendously hard to get to. You're talking about
two-night minimums, and you're talking about New Year's Eve, and those are things that I know when I was a player, the parents weren't afforded.
So it's come quite a ways, but to put a number on that, I'd be remiss to try to answer that right now.
RYAN DAY: Same thing. To try to wrap my mind around how much that is or what that should be. I mean, I do think there should be something for them for sure. I do think what they're doing now is great, but I know moving down the road, there should be more. It's just how could I possibly say a number? I would be speaking ignorantly.
Q. This is for both coaches. What does the eve of the semifinal game look for both teams? Besides the walk throughs, what are you doing together to get ready for the game?
RYAN DAY: We'll keep our routine the same. We tried to keep this week like a game week and less like a bowl week.
Like you said, we have our walk throughs. We have our meetings. We have our night together on Friday. We call it best Fridays in football. It will be a long day, getting ready for this game and 8:00 kickoff.
So we try to do the best we can at keeping the routine the same, and that's meetings, walkthrough over at the stadium, and we come together for dinner, movies, watch some football, and then get to bed.
KIRBY SMART: Very similar. We keep the same routine. We keep it home and treat it like a road game in terms of we would be arriving today. We want them to have a mindset of they arrived today. That's one of the hardest things psychologically to prepare your team for from being in the same place for six, seven days, sometimes in the same room.
So psychologically, we try to do some things to help with that, and then we treat it like we arrived. We go do a walkthrough. We do a movie and prepare for a big day tomorrow.
Q. Coach Smart, what is your biggest concern with the Ohio State offense? And is this the best offense your defense will face to date?
KIRBY SMART: That's hard to answer that in terms of is it the best that we faced to date because we haven't faced them. When you look at them on tape, you certainly see the talent. It kind of oozes off the tape, especially the wideout, quarterback position. Two really good protectors. They've got talented players across the board.
A tight end, who I have a lot of respect for, I think is one of the best tight ends we've faced all year. They've got a guy that can distribute the ball and get it to them. So it's a very, very talented team.
When you talk about concerns, it's a trite expression, but it's the same concerns every game we play. How are we going to play? What are we going to do in terms of execution, playing the ball in the air. There's going to be one-on-one matchups all over the field. You've got to win those one-on-one matchups.
When you're playing Ohio State, you've got to be disruptive. You've got to affect the quarterback some kind of way. Because, if you don't, he's very accurate. He's a very accurate passer who knows where he's going with the ball. When you give them free access with a quarterback like that, they can wear you out.
But most games come down to the same thing, turnovers, explosive, red area, third downs. That's what the greatest indicators are of winning.
Q. Kirby, last year I asked you and Nick Saban this question at the championship game. Coach Day, if you could answer. In the NIL transfer portal area, about this model, the disadvantages that you have preparing for a game while maybe other teams are working the portal or recruiting more aggressively, do you think this is a sustainable model, what you're dealing with now with the transfer window as well as the NIL dealings that are taking place for both coaches?
KIRBY SMART: Yeah, it's sustainable. I don't think there's any question is it sustainable? There's nobody that's going to weep and cry for the teams that are playing in the playoff because they're playing in the playoff. There's nobody that feels sorry for us. We get advertisement galore on ESPN. We get opportunities like this. Our kids get to play in front of the largest viewership.
The value you get in that in terms of recruiting or transfer portal, if that's what you choose to do, then you get plenty of time to do that. Everybody has time demands that plays in bowl games. And if you're not playing in a bowl game, you've probably got other problems that you're concerned with too.
The model is what it is. I think we can all complain about it and say there's things I wish were different, but it is what it is. I don't have the answer or solution that says what's better.
RYAN DAY: Agree with everything Kirby said. The best recruiting is winning. So I think that's one of the best things about being in this situation is you get all the exposure for recruits and their families to see you come to Georgia, you come to Ohio State to go play in the CFP. Well, here we are.
I think, when you make decisions on changing things or moving things, the ripple effects don't get recognized for at least a couple years down the road. So early signing day, portal, NIL, all these types of things, you don't see them shake out for a couple years down the road. So I always caution about changing again and keep continually making all these changes because it just disrupts how things are being done.
So, as we move forward, we have to make sure we're really smart about the decisions that are made and the changes that we make.
Q. For Ryan and then for Kirby as well, when you have multiple weeks to prepare a game plan in a situation like this, what are the similarities and differences to when you're preparing a game plan in a week's time during the season in terms of getting with your staff and building what you want to do on game day?
RYAN DAY: For the bowl structure that we use, we spend the first part of the bowl month working on fundamentals and just good-on-good and really don't dive into the game plan until we start to get a little bit closer towards the game and then try to treat it like a game week.
You obviously have more time to look at your opponent and get organized and look at the things that they do, but then you can also get to the point where you can overdo it. It gets similar to the first game of the season, but at the end of the day, it's going to come down to fundamentals and who's going to play hard, who's going to execute at the highest level.
We try not to start the game planning too early because then you start to get too much involved with the scouts, and you don't get good-on-good work because it will come down to fundamentals.
KIRBY SMART: Very similar to Ryan. A lot of it hinges on where Christmas falls and where your bowl game falls or your playoff game in that situation because you're going to have a time there that you'd like to get a little break.
I think the psychology of the players after 13 games, 14 weeks, you've got to be careful. They've got to want to play, and I think it's assumed that kids just want to play in bowl games or CFP, and you can wear kids down. They're not professional athletes. They have more burdens on them in terms of academic requirements, and they're younger.
So we try to do a good job of filling breaks in with hard work and sell them on the plan from day one and tell them how those 28 days are going to look and then try to go do it better than the other team does it.
Q. Kirby, this is for you. When you think about how Stetson has grown and developed within your program, what's the biggest thing that you reflect on and what you're most proud of?
KIRBY SMART: I'm most proud of the fact that he was persistent and he stayed the course and didn't jump ship when he was two or when he was three. He stayed the course and stayed with us. I'm very grateful for that persistence and resiliency he showed and his belief in himself that he showed.
I don't think any of those qualities had to do with myself or Coach Monken or anybody else involved with him. They were traits in himself that he loved Georgia and he wanted to prove that he could play at Georgia, and he created his own story by doing that.
Q. Coach, another Stetson question. How has his practices been in the days and weeks leading up to this game? As his head coach, what kind of comfort level does it give you knowing he's been through so much in his career?
KIRBY SMART: He's been very consistent in his practices. You worry sometimes when guys go off to events and award shows, the walk-on award, the Heisman finalist, and doing all those things, but they don't affect the guys 25 years old probably the same way they do a kid that's 18 or 19.
He's very grounded in what he does. He's got a great work ethic. I think the quarterback position is easily the most critical factor in a game because the way offenses are now, they put so much decision-making on the quarterback presnap, post snap. I mean, everything is on the quarterback.
So both these teams got really experienced, really proven guys who make good decisions. So when you have that, you're right more than you're wrong, and that creates — usually creates scoring. I'm very grateful and thankful that we have a guy like Stetson who's played in games.
Q. If you had beaten Michigan, you knew you would be in the playoff. The fact that you had to go through those days of uncertainty and misery and all that stuff, how much do you think that will help you in this game that you had that scare and maybe more gratefulness that you're here?
RYAN DAY: I think at the time, it certainly gave us an injection of energy, excitement for sure, coming off of that weekend and into that week. The next week it was a range of emotions.
It allowed us an opportunity to have great energy and great focus and edge during the month of preparation for sure. So we'll see. We'll see tomorrow night. We'll see where we're at.
I'm really pleased with the way we've practiced, how our guys have gone at it. We've had really physical practices. When you have something taken away from you, it does give you a little bit more appreciation for what it is. We'll see how we play, but it has been a great month.
Q. Ryan, for you, in the days and the weeks since the last game of the season, you and some of your players have referred to the amount of pressure that you felt in that final game and the way it may have affected the performance in that game. I'm wondering the message you've had to your players to avoid the word pressure and to try to get them to play loose and to their most natural athletic ability in the biggest game they'll play.
RYAN DAY: I just think you go back to your training. You can't focus on things like that. What it comes down to is just playing hard in practice and then going back on your training once you get out there and playing physical with your teammates.
There's going to be good plays. There's going to be bad plays, but just going out there and looking up at the scoreboard at the end of the game.
That's what we're going to do in the game. We're going to play as hard as we possibly can. There will be ups. There will be downs and twists and turns in this game, but play as
hard as we can. You can't worry about things like that in a game like this.
Q. Coach Day, how is practicing at Mercedes Benz Stadium this week allowed you and your team to get accustomed to the venue?
RYAN DAY: It's a great stadium. It's a great venue, beautiful stadium. Being there for the week is — what you try to do is you try to make it your own. You say, okay, this is the Woody right here. This is where we come out, and we run out of the Woody every day.
You try to make it a game week. You try to make it a home as much as possible. You're practicing indoors for the whole month and then you go there, just throwing and catching, the punts, things like that, the contrast against the ceiling. So it takes a couple days.
But other than that, it will be a lot different with a packed house tomorrow night.
Q. To both coaches, this could be your final appeal to recruits in terms of what your guys are able to do on the field. What are you looking to send them in terms of a message of why they should come to your school?
KIRBY SMART: I don't really think of it as the recruiting appeal. I think of it as a service to the kids who are with us. The guys that are with us and have given so much, and I look at guys across the board, whether it's Sedrick
Van Pran or all these leaders, Kenny McIntosh who waited his turn behind all these phenomenal backs. I look at it as an opportunity to go out and play well for them.
Most of the recruiting for this season is done. I know you're always looking to the next year. What those kids see in one game, there will be a small window. I do think it's important that we do this for the guys on our team, not necessarily for the recruits.
RYAN DAY: I would say recruiting never ends, but this game is about these players.
Q. Ryan, you talked about ending the season the way you did, getting to now. Anything that you learned about this team through that process or any individuals that sort of reveal themselves as being different or having a new leadership quality that helped you push to this point?
RYAN DAY: I think you know who the leaders are and you know who the guys are that we turn to, and I think those guys have done a great job. They've had a voice. I won't point one or two guys out because we've got a great group of guys. Again, at this point, there's not much more to talk about. We've had a great month. The guys have done a really great job. So now it's time to go play the game.
Q. Coach Smart, when you look at the Ohio State wide receivers, what do you see from Marvin Harrison, Jr., and the talent and depth of that group?
KIRBY SMART: Elite ball skills, play making ability. Those guys grew up under a system of wideouts that were just tremendous. You look at it and say, if I get to play behind some of guys they've had, you know the training they've had, you know who they've been able to watch. Across the board, they've got size, physicality, ball skills, vertical speed, all the qualities you want in wideouts. They recruit wideouts at a high level, and you see why when you see the guys they're playing with now.
Q. Kirby, after you guys won the National Championship last year, did you reach out to any other coaches, maybe even in different sports, who had won a championship and asked them their approach to the following season, like how they approached it, that type of thing?
KIRBY SMART: No. We have a couple in-house sports psychologists that we talked about how the mighty fall and some business structures, the Blockbuster model, and some different models where ego got the best of organizations in the business world to corporate world, but didn't reach out to many coaches. I had experiences at Alabama, and I knew the kind of year it would be. It's always a little tougher to bring everybody back to home base. It was much easier for us this year because we had so many players leave, and we had a hungrier young team.
THE MODERATOR: We'll wrap it up there.
---
WBB: Georgia Falls to Alabama in SEC Opener
The Georgia Lady Bulldog basketball team lost to Alabama, 56-53, Thursday evening in the opening game of the 2022-23 Southeastern Conference schedule.
Georgia falls to 11-4 overall, while Alabama improves to 12-2.
Brittney Smith led Georgia with 17 points and four boards, while Brittany Davis totaled 17 to lead the Crimson Tide.
Neither team got off to a particularly hot start as the two squads combined to miss nine-straight shots during the first quarter. Alabama finished the frame on a 14-0 run as Georgia shot just 17 percent from the field.
The Crimson Tide led, 16-6, going into the second quarter.
Georgia committed 15 first-half turnovers and made just 8-of-23 shots, leading to a big 31-18 Alabama advantage at the half.
The Lady Bulldogs started hitting shots in the second half, but Alabama's Davis heated up. Davis knocked in a pair of treys to put the Crimson Tide ahead 41-27 at the 5:59 mark of the quarter.
Thanks to seven points from De'Mauri Flournoy, Georgia slowly climbed back in the game in the third. Georgia outscored the home team 20-13 in the period, chipping away at the Alabama lead, 44-38, going into the final quarter.
An Alisha Lewis basket at the two-minute mark put Georgia within striking distance — 52-48 — and the Lady Bulldogs inched within one. Lewis missed a game tying free-throw and a game tying layup in the final seconds.
Georgia returns home to host South Carolina on Monday night.
---
Kirby Smart named a finalist for the George Munger Collegiate Coach of the Year Award
Georgia head football coach Kirby Smart has been named one of six finalists for the 2022 George Munger Collegiate Coach of the Year Award, according to an announcement from the Maxwell Football Club (MFC) on Thursday.
Smart, who was also a 2017 finalist, joins Michigan's Jim Harbaugh, Ohio State's Ryan Day, TCU's Sonny Dykes, Tennessee's Josh Heupel and Tulane's Willie Fritz as finalists. Smart has led the Bulldogs to a 13-0 record, the Southeastern Conference title and the school's third appearance in the College Football Playoff since 2017. Top-seeded Georgia will face fourth-seeded Ohio State in the CFP Semifinal Chick-fil-A Peach Bowl on Dec. 31.
The winner announcement will be made on Jan. 10, 2023, and the award will be formally presented at the 86th Maxwell Awards Gala on March 9, 2023, at the Mohegan Pennsylvania resort.
---
Chick-fil-A Peach Bowl Plans Fan Activities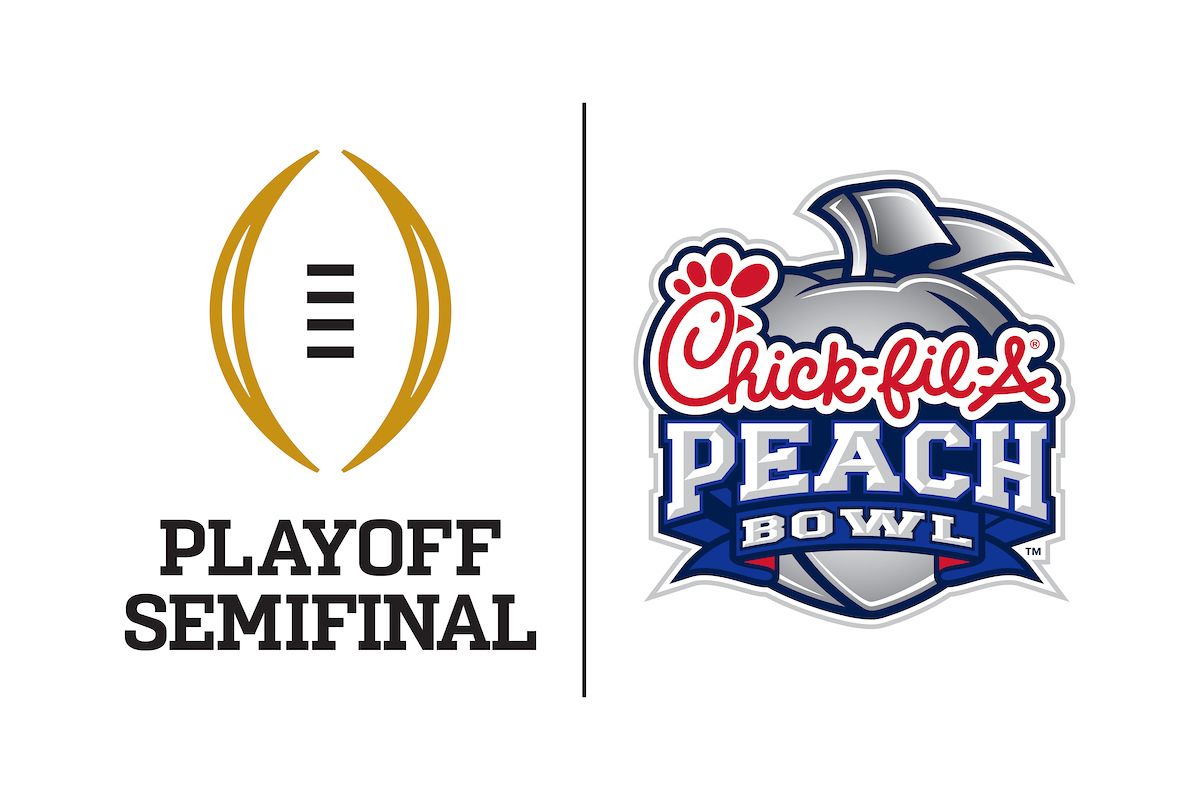 Fans traveling to Atlanta for the 2022 College Football Playoff Semifinal at the Chick-fil-A Peach Bowl will have a full schedule of activities at their disposal, that will kick off well before No. 4 Ohio State and No. 1 Georgia face off.
The Chick-fil-A Peach Bowl will host its annual Fan Night at the Georgia Aquarium, the night before the game on Friday, Dec. 30. The Georgia Aquarium is offering fans an opportunity to see thousands of aquatic animals, while being surrounded by fellow football fanatics. The event, beginning at 5 p.m. ET, will include the aquarium's newest attraction SHARKS! Predators of the Deep and a pep rally beginning at 7 p.m. ET featuring each team's cheerleaders, mascots and pep bands.
Long regarded as the official kickoff for game day, The Chick-fil-A Peach Bowl Parade Presented by Lions Clubs Internationalspreads football festivity throughout downtown Atlanta. This free event will travel around Centennial Olympic Park leading the way to FanFest at the Georgia World Congress Center. The parade will feature the pageantry of floats, classic cars, cheerleaders, mascots and award-winning marching bands. The parade begins at the corner of Peachtree Street and Xernona Clayton Way in downtown Atlanta at 1 p.m. ET on Dec. 31.
A more than four-hour game day celebration of college football, Chick-fil-A Peach Bowl FanFest serves as the ultimate pregame family destination for every fan. Serving up food, interactive games, entertainment, official limited-merchandise, giveaways and more, FanFest is the ideal opening act before you head to Mercedes-Benz Stadium for kickoff. Located in the Georgia World Congress Center, Building C, the event will be highlighted by a massive pep rally with both team's official bands and cheerleaders.
This year's FanFest will also feature a player/coach panel moderated by media personality Rachel Baribeau with an esteemed list of panelists that includes Lavar Arrington, Mike Doss, Marvin Jones and Gary Pinkel. FanFest begins at 3 p.m. ET and concludes at 7 p.m. ET.
In addition to FanFest and the parade, fans will have the opportunity to greet their teams during the Team Walks from 5:30 p.m. – 6 p.m. ET. Players from both teams will make their way from The Home Depot Backyard and into Mercedes-Benz Stadium. Team buses will arrive and an area that stretches into the stadium will be sectioned off so that fans, cheerleaders and team marching bands can welcome the teams.
No. 4 Ohio State and No. 1 Georgia will then square off in Mercedes-Benz Stadium at 8 p.m. ET and the game will be televised nationally on ESPN.
---
ICYMI – Video/Transcript: Kirby Smart Interview – December 29, 2022
KIRBY SMART: I think you always want more time at the end, but 28 days ago, you're counting down the days and now it's upon us. I was telling somebody, I don't know one sport that you have 28 days between contests in season. It's very unique, and even for them, I think it's 35. So it's pretty different to have that. You gotta do a really good job of trying to game scrimmage, manage it, because you just don't have that long of layoff in any sport. I mean, competitive. We've practiced, but just competitively, you don't have that long of layoff. So they're fired up and ready to go.
Q. Will it be information overload, do you think?
KIRBY SMART: No. I think you always try to at the end go back to what the basics are in terms of who they are, who we are, and then you try to find things that are different. You throw a curveball at them on Thursday and Friday because something is going to happen in the game different. They're going to do something different. We're going to do something different. It's not what either team does. It's how the team responds.
Q. (Inaudible)?
KIRBY SMART: It's a one-game season, and the one-game season is this one because there is no game after this one if you don't win. So we don't even think about the management of that or the next game. We're thinking about this game, and that's all we're focused on.
Q. Any update on Warren (inaudible)?
KIRBY SMART: Yeah. Hopeful to get both of them out there and hopeful both of them can play.
Q. How do you balance what you guys do trying to throw them something they hadn't seen on tape versus just being who you are?
KIRBY SMART: I think you do that every game. There's not a game we play that we don't try to complement something we've done, and you do what you do. And the best teams I've been around, you know what they're going to do, and you gotta stop them or they gotta stop you. And that's the best teams I've been around. So we don't try to overthink it, try to be at our best when our best is needed, and that comes from a mental disposition, a physical disposition and maybe a schematic disposition, but we try not to overthink it.
Q. The story on Brett, how did that come about?
KIRBY SMART: We reached out to the kicking academy over there. They got the Pro Kick, and they kind of deliver players. They try to pair you up with what your needs are, are you a rugby need, are you a straight on. They've got hundreds and hundreds of kids that kick over there, and he was one of those guys that they thought was capable of coming to the States and kick and very talented and he did just that?
Q. You got guys lining up on your staff to go recruit visit over there?
KIRBY SMART: No. We did a lot of Zooms, and that probably is the best way to recruit Australia in terms of Zoom. If we would have gone there, we probably would have lost five days' travel time. So nobody made that trip.
Q. Is there anything you took from Alabama that sets the tone for this team?
KIRBY SMART: I can't remember that far back. Like honestly, it's too hard. I don't have a book of notes or you just have experiences from your coaching career. In 20 something years coaching, you just try to do the best job
you can. There's no like this magic potion. Let me go to the book where you have a team go twice. There is no book for it. You just manage each and every team and each and every season as best you can.
Q. (Inaudible).
KIRBY SMART: Not really. I mean, I remember the game well because it was definitely frustrating, but nothing positive or negative or something we would have done different. We talk about all the time limiting regret, and I think one of the ways you limit regret is through a lot of detail and thought about the way you plan, and there's a lot of detail and thought into that plan and a lot of detail and thought in this plan. There's are just two numbers in front of somebody's name. At this point, it's the best teams in the country playing another best team in the country.
Q. (Inaudible).
KIRBY SMART: He got put in a situation to get a lot of snaps. He took advantage of a lot of those opportunities. There's a lot of growth that you see in practice he's made. He's only played in 13 games, which seems like a lot, but there's a lot of kids on our team that have played in 26, 39 games. And he hadn't had a chance to do that. He has a lot of room for improvement.
Q. In games like this, you're getting two teams out at the highest level. (Inaudible).
KIRBY SMART: Yeah. I feel like it's that way each week. I mean, you play against really talented teams every week, and you want to be at your best. I certainly think when you talk about the caliber of recruits that Ohio State has, our
kids know their kids, and they know each other from the recruiting experience, and now more than ever kids pay attention to that. They go do trips together. They go play in all star games together, and there's a lot of overlap there between Ohio State and Georgia. And I think the familiarity kind of brings on a new energy of competition. They want to go compete against the best, and this will be two of the premier programs going against each other.
Q. A lot of talent at their wide receiver (inaudible)?
KIRBY SMART: It's both. It is great quarterback, great system, great coaches, great receivers. They've come up under four, five, six first rounders. Those kids watched those guys before them play. It is very similar to our inside backer room where you had three inside backers last year drafted for us, and the inside backers that are now playing emulate those guys. They watched them work. And that group they've got now is as talented group as there is in the country.
Q. (Inaudible). How have things changed for you all on defense?
KIRBY SMART: Just depth. I mean, he's a talented young man. He's a force to be reckoned with. It allowed us to play more players. It gave us more a little more disruption in the middle. Gave us a pass rush interiorly that we needed, and he's really brought an energy to the defense that is kind of needed. He was the most experienced player coming back, and now having him back and healthy has been big for us.
Q. How do you feel about that defensive line against Ohio State?
KIRBY SMART: It's a great matchup. You look across the board, there's a lot of great matchups in this game. That's one of the interesting ones because they're certainly very talented on the offensive line. Got a great group, a lot of experience, and our defensive line will be challenged. Nolan being down. We kind of do it by committee now outside of Jalen, and it'll be a great competitive match up for both groups.
Q. Stetson was talking yesterday about (inaudible).
KIRBY SMART: They're just great leaders. They're great humans. They care about Georgia more than they care about themselves, which that selflessness is hard to find nowadays, and I think it just means a lot.
Q. Jalen is obviously an all American, dominant player, NFL prospect. We haven't had many chances to talk to him. Is that more Jalen not preferring to speak to media or is that like until you get well or whatever?
KIRBY SMART: A little bit of combination. He's a kid that's a bit shy. He's been injured some throughout his career. That position is not one that lends itself to the limelight. Jordan had a lot bigger personality when it comes to that. That wasn't something that Jalen was intrigued by. And to be honest with you, we cater to our kids and make sure they represent our program in the right limelight, and he's done nothing but that, so I'm proud of everything he's done.
Q. When you talk about Jordan and Devonte and those guys and then you look at Jalen, strength is clearly one of his strong suits. (Inaudible).
KIRBY SMART: All-around talent. I mean, he's got what you call instincts, balanced body control. He can probably play end if he needed to. He can probably play linebacker if he needed to. He just has instinct and athleticism that's not natural for that position. That is a position that's usually one gap and play it. He can feel blocks. He can get around blocks. He's just really athletic.
Q. (Inaudible).
KIRBY SMART: I'm not a big comparison guy. I think Ohio State stands out on their own. They've got a lot of talent across the board, probably the most talented roster that we will have played against, but it's hard to do comparisons.
Q. Back at it in the playoffs again, how hard is it to get players to buy back in and say let's do this all over again?
KIRBY SMART: I don't think it's hard. I think it's your job, and I think our kids that played last year, a large percentage of them are gone when you look at the roster flip we had, so these kids are hungry. It wasn't like it was a repeat as you guys call it. It was a new start.
And this group just started brand new. And I think they've done a good job leading to this point, of getting themselves in this position, but it's not easy to do, but it's easier to do when your players are all relatively new. These guys weren't major contributors last year.
Q. Kirby, what was your reaction when you saw (inaudible)?
KIRBY SMART: I didn't pay much attention to it because every year we have a draft, we usually have someone getting evaluated or I guess talked about, whether positive or negative. I've seen it for years with Tyson and Stokes, I mean, Tyson and Stokes. And then last year, I watched Travon climb the board over stuff that we already knew to be true.
So a lot of information in the NFL gets portrayed positively or negatively too far in either direction. And the truth usually lies somewhere in the middle. So it's never as good as it seems, and it's never as bad as it seems. So I don't pay much attention to it.
Q. How does stuff like that get started? (Inaudible).
KIRBY SMART: I don't think so. I think it gets started through the channels of whether it's the NFL teams or you'd have to ask whoever it was that said it. I don't give it much credibility to it because I go off real-life circumstances, my interactions with people. Sometimes people say it comes from disgruntled agents that didn't get him or won't sign with them. I don't know. I don't really care.
Q. Buster is going to Georgia Tech (inaudible).
KIRBY SMART: Unbelievable person, father, husband, known him for a long time. Played at Valdosta State when I coached down there, and he knows our state as well as anybody. He is a great teacher. He's a really good football coach. And I think Brent Key has done a great job getting him to be part of their staff because he's going to impact recruiting and the team equally.
Q. What do you think he'll bring to them?
KIRBY SMART: He's been an OC, and he had OC opportunities last year. So I don't see it as a huge leap for him because he's done it. He's done it really Middle Tennessee and a couple other places he's been, Southern Miss. He's been an offensive coordinator before. So you could say, yeah, ACC is different. It is, but when I coached at Valdosta State, I coached just as hard then as I do now. I don't coach harder if I am at a higher level. I don't look at it that way. I look at it as you give the best you can to your team, and he has done a hell of a job for us, and he's really done a hell of a job everywhere he's been.
Q. I'm here with the man, the legend, Kirby Smart. What's the past month been like for you especially with Stetson going to New York, have you had any time to enjoy the holidays?
KIRBY SMART: Oh, yeah. We got time, a couple days in December, 22nd, 23rd, 24th, in that window. You get to spend Christmas with your family, which is more than most guys get. It's been great. It's been awesome to get away for a little bit, but I've really enjoyed being with the team. That's where I get my most joy out of is the day-to-day interactions, the meetings, the schemes, the practices, the contact. I mean, I enjoy being around the players, and that's been great.
Q. All right. You look at this offense, you look at the skill guys on that side of the football, obviously C.J. What stress points do they present to a defense that you guys have been working on?
KIRBY SMART: You work on them every week, right? They got really good wideouts. It's usually one or two or a tight end or a back. They've got a lot. And when you start looking at it, they've got a guy who can distribute the ball to all of them. He is an elite passer. He knows what he's
doing with the ball. He has great velocity on the ball so he can throw it to all parts of the field. There's not a touch throw or a direct throw he can't make.
So you can't really say what part are you working on because if you work on one part, the other part gets you. Everybody's gotta do their job, and you gotta win some one-on-one matchups. You're going to be one on one on lot of plays in the field. You gotta win some of those. How you respond to the ones you don't will probably determine the outcome of the game.
Q. So there's the narrative out there that Ohio State has been soft. That's the reason why they lost to Michigan last year. That's the reason why they lost to Michigan this year. And obviously you guys are a physical football team. How do you not let that mentality, that narrative about Ohio State that this is probably going to be a physical football game?
KIRBY SMART: Yeah. I've not heard that narrative. I don't look at narratives. I look at tape, and the tape doesn't say they're a soft football team. I know how they practice. I know what players they have. I watch the tape. I know how physical they are. We don't get caught up in narratives. We get caught up in controlling what we can control, which is how we play.
Q. Mitchell is back for the SEC championship game. Obviously he played a big role last year in the national championship. How good has it been to see him back on the football field getting those reps?
KIRBY SMART: It's been great for him, great for moral for the team having him out there working. He is doing a good job. Eh is a competitive kid. We want him just to go out and play.
Q. Has there been any lesson you can take away from the SEC championship game?
KIRBY SMART: Yeah. Play the ball in the air much better. Rush the passer much better. Execute and be on the same page more often. So I think there's a lot of lessons you can learn from every game, and that would include your best games, when you play well. You still gotta — you gotta get better and you gotta grow. And hopefully we've done that. We've taken a lot of work in the last three, four weeks to get better at those things.
Q. (Inaudible) back to back national championships. Is there any added pressure now that you've won the title?
KIRBY SMART: This is a different year. We got a different team, very different team this year than last year. So I don't get caught up in one year to the next. Wipe the slate clean and try to redraw the art piece, and you start all over each year with what you got. This year's team was very different than last year's.
Q. We've been asking players to describe what it's like to play for Kirby Smart. What do you think the answer has been?
KIRBY SMART: I don't know. Depends who you ask. You ask young players, it's going to be different than old players. At the end of the day, I hope they just respect the work ethic and commitment we have to our university, which I love, and I value what we put out there on the field.
Q. You have a reputation of being demanding on the practice field, things like that. How do you balance that with making sure you're not pushing them too far, too hard?
KIRBY SMART: Yeah, I don't worry about that. I do what I tell them I'm going to do when I'm in their home, and I tell their parents what I'm going to do. I'm going to push them and be demanding. And if you're right with them off the field and you connect, they gotta know you care about them before they care what you tell them. So we spend a lot of time investing in our players. I spend a lot of time investing in those relationships.
And I expect them to enjoy the demanding part because the guys who have left have flourished because of the demanding parts we put into our program. And I really don't think it's different anywhere else. I don't know how other people do it, but I do know that's how we're going to do it here. And I hope one day they appreciate it because the guys that have left have told me they appreciate it.
Q. Stetson said the same thing. He said guys want to come here want to be pushed. That's part of the success you guys have had.
KIRBY SMART: You hope so. You hope you choose the right guys with the right kind of hard wiring.
Q. How do you make sure your guys are ready physically? (Inaudible).
KIRBY SMART: Well, you have to ramp up. You gotta go ramp down, ramp up. There's stages within those 28 days where we took time off. We lifted weights. We didn't hit. Then there's times where we did hit, and we did ramp up. And you hope you balance it the right way as a coach. It's tough because you don't want to have a team that's not prepared out there. And I talked earlier when I first started today, it's 28 days between games for us, and that's a long time. And the management of that is so critical, and I think it's why you see sometimes sloppiness in bowl games is that layoff, and you try to avoid that as a coach.
Q. Two parter. What can you learn from the LSU game and what can you take from the success Michigan had against Ohio State?
KIRBY SMART: I think anytime you watch a film, you're looking for ideas and things. And every offensive coordinator I know has copycats and every defensive coordinator I know has copycats, meaning they copy what the other team did. You'd be foolish to think the other teams didn't work on the same things as well because people know how you're going to attack them, and it boils down to can you do it better than they do it and do your players respond and you get better at their weaknesses, and we certainly showed a lot of weaknesses in the LSU game.
I think in both situations you reference, it's not as good as it seems, and it's not as bad as it seems. People make up the Michigan game, but that was really a close game. Ohio State started playing a different way. Ohio State started playing to get the ball back, to do things, and that made the score like it did.
Same way with LSU, we didn't play our best game, but there were plays that we had people in position to make the play. We just didn't make the play. You have to make those plays when you have an opportunity and get the ball down or intercept the ball. And some of that gets blown out of proportion both ways.
Q. (Inaudible) sometimes they might miss it by an inch. (Inaudible).
KIRBY SMART: Yeah. That's probably not a reign in. That's just a repetition and experience thing. It's not trying to make a flash play as much as it is it happens. You make mistakes as players, and you grow from those mistakes. And nobody cares more about playing well than he does. And as a coach, you have to be sure that it's not — you correct the mistake, not the behavior or the person. And I think that's really important in his case. He's made that play a thousand times. He's just gotta make that play in the moment.
Q. Kirby, (inaudible) go up against Marvin Harrison?
KIRBY SMART: Yeah. He was there the whole time I was there. I just wasn't there long enough for him to know who I was. He was a talented, talented wideout, and they had a lot of talented wideouts, James was there as a back. Marvin was there. And he was a seasoned vet by the time I got there, but he's very talented.
Q. (Inaudible).
KIRBY SMART: Athens?
Q. What do you see from Marvin's son?
KIRBY SMART: Talent, a lot of talent, well coached. They come from a room that has a pedigree — everybody knows Ohio State puts out tons of wide receivers. And those guys have followed in the footsteps of some really great players. So you know they watched those really talented guys work and perform, and they are just as good as those guys. It's as good a group as I've seen.
Q. Kirby, when did you decide you wanted to be a coach and why?
KIRBY SMART: My dad's a coach. It's in the DNA. It's in the blood. I don't know the moment. I didn't have a premonition. I didn't have a sleepover and just, wham, it hit me. It just kind of formed throughout my childhood. And as a player at Georgia, and after finishing playing, you gotta make a decision in life what you're going to do. And I made a decision to commit to doing this. And if I didn't like it, then I would do something else. And I fell in love with it.
Q. Even as a kid, you were thinking about it?
KIRBY SMART: I don't know what I thought about. I think as a kid, I thought I was going to be a pro baseball player or pro football player like every little kid that plays sports does. But it never crossed my path that I would become a coach.
Q. This team all season, how much confidence does that give you that you've struggled at times and you know you can bounce back?
KIRBY SMART: I think any team that's in these final four, they've had that. There's no team you can look at in the final four and say, oh, well, they just had it easy. It's been tough. We all play in really good conferences. We've all had really tough ballgames. They all showed resiliency. I think everybody should have that confidence. That's what makes these games special is if you get into the fourth quarter and you're sitting there in a tight ballgame, you're going to have a great opportunity to have a feature game.
Q. (Inaudible).
KIRBY SMART: I'm proud of Mykel. He's very mature for his age. He's very diligent with his work ethic. He does not let success go to his head, which sometimes happens to freshmen. He's very coachable, which I think is important at a young age.
Q. (Inaudible)?
KIRBY SMART: His mental capability, his ability to process information. So much of the NFL game is what you can do pre snap and what you can do post snap. He'll be as good as anybody at the pre snap. He just has to continue that into the post snap.
Q. Do you think he deserves a chance to play in the NFL?
KIRBY SMART: Oh, absolutely. He's earned that right. I think he's going to get that opportunity. You can't play at the level he's played at and not get that opportunity.
Q. As a head coach, what's the process of figuring out how much you want to intimately remain involved on the side of the ball where you have the expertise? Obviously, you're a defensive coordinator. You have all that defensive knowledge, but now you're also the head coach of the program. What was that experience like for you, and has it changed at all since you became a head coach? Is your direct defensive involvement the same now as it was?
KIRBY SMART: No. It's changed. I think you have stages, right? It's based on your staff; how involved do you have to be and where can you best provide your time to serve the team? And if my time is better served on the defensive staff helping scheme and do things, then I'll do that. If it's better served meeting one on one with the players and worrying about the psychology of the player, or if it's on offense or special teams, then I'll do that. But every team is different because every team has different players and different staff members. But my involvement and my time demands have changed throughout my time as a head coach and will probably continue to evolve that way.
Q. You were more directly involved with defense when you first started as a head coach?
KIRBY SMART: At different times. I had Mel Tucker, who I had worked with before, and he knew the defense inside and out. Then there was times I had new coordinators that I felt like I needed to be more involved and then maybe less involved as they evolved. So I think every year is different.
Q. And with the way things are now with NIL and the changing landscape of college football, is there more on a head coach's plate?
KIRBY SMART: It's a decision you have to make where you spend your time. So do I say it's more demanding? It is what you make it. It is what you choose to do with it. So there's more there, but I only have so many hours in the day. So I chop mine up how I see chopping it up. I can't create more time.
Q. (Inaudible).
KIRBY SMART: I have no idea what you're talking about. That's ludicrous to me.
Q. (Inaudible).
KIRBY SMART: Nah, I mean like pregame? I don't know what you mean pregame. Like when I get in the locker room? Or like at the hotel when I wake up?
Q. Once you wake up, what do you do? What's the first thing you check?
KIRBY SMART: My cellphone. Then you go over the schedule for the day.
Q. How important do you think a good night's sleep is?
KIRBY SMART: Really important?
Q. You said one of the things that jumped out, how important (inaudible)?
KIRBY SMART: It's important for anybody. Like when you play the sport of football, if you don't like contact, you will probably not be a good football player. You might go and get away with it at some positions, but very rare that you get away with not liking contact. So we do look for that in players, how tough they are, and it's different. Some guys can — you can train that and they'll embrace it, and some guys may never actually embrace it.
Q. More often than not you prefer to have that in them when they arrive as opposed to having to train them up?
KIRBY SMART: I'd love that. But I don't think you can always know. You don't know exactly what you're getting. You certainly do your research, but we're not allowed to do what the NFL does. We don't have a combine. We don't have a medical review. We don't get a workout. We don't get the same information they do. So you're doing it sometimes on a little bit of a leap of faith.
Q. You talked about some of your younger backs.
KIRBY SMART: Yeah. I'm proud of all those guys. I think they're going to do a good job for us. Really excited.
Q. Does Jalen Carter compare to anybody you can think of from your time at Alabama?
KIRBY SMART: Probably Jonathan Allen. I don't know. I don't like doing comparisons because it's hard. They're all so different. There's big bodies. There's quick he has twitch like Jonathan did. He's got strike ability. He can play any of the five positions up there. That's probably most like Jonathan. But he's got position flexibility.
Q. Is there any kind of highlight in his time that stands out?
KIRBY SMART: Yeah, everybody always says that. It's hard to pinpoint one because he's had some freaky plays, some pass rush moves that were one on one, you're like, wow! Some bull. He can two-gap. He can play both sides of an offensive lineman. But not one I can specifically say. I mean, his wow plays to me were the fullback plays at offense where he blocked like three people against Arkansas. That to me displays his physicality and his athleticism.
Q. Offensive line. You think that's helped him?
KIRBY SMART: Yeah. He played fullback a lot in high school. I know he played some tight end, which he may be counting as offensive line. That helped him in the role we used him in because we had seen him do that. He had done that at a really high level Apopka, and we knew he was a great athlete with the ball in his hands. When you play basketball at the level he did, you know the guy has got athleticism.
Q. (Question about the kicker.)
KIRBY SMART: Well, those guys out there, Pro Kick, they have a school, and they just say, all right, here's our pool of kickers. We think these two or three would fit you. Here's tape. You decide who you'd like. So they're almost a made-to-order kicking service, and everybody looks for a different quality in terms of roll right, roll left, can do both, pocket punt, this, that. And those guys reached out to us, and they kind of paired us, and then we did our investigation from there in him. And he's a great young man. We Zoomed with him a lot. I think a lot of him, and he's been good for us this year.
Q. (Question about special teams.)
KIRBY SMART: Pod? Pod's been great. Pod's been one of the most consistent players I've been around in terms of like his mental disposition, his consistency. He doesn't let positive sway him too far that way or negative sway him too far the other way. I think his mental disposition is his strength. And he's talented. But it's his mental disposition that allows him to be successful.
Q. Coach, I'm curious, you get a lot of questions about how players stay focused. How do you as a coach stay ready for these big moments?
KIRBY SMART: You do what you have to. Right? W-I-N, what's important now, and for us that's just a motto we follow in game, anytime pregame or even after the game is what's important now. You worry about the next step. Don't get lost in the moment. There's no perfect remedy. I think everybody keeps composure a different way.
Q. You have a lot of experience in these situations. If you were to give advice to young people about battling adversity, getting to the top, what would you say?
KIRBY SMART: Overcome adversity by what you do next. We call it play the next play. That's really all you can focus on. And put yourself in a position to be successful because of the habits you have when the moment's not near. So when the moment comes, you're more prepared for it.
Q. How special is it for you two years in a row to be in this position?
KIRBY SMART: I think it's just a credit to the organization, the people that work hard to put us in this position. We got so many people, strength staff, the training staff, the administration, the athletic directors. I mean, there's a lot that goes into this, and everybody's trying to do the same thing. And if there's 130 or 140 of them trying to do it, who does it best? And we've got an incredible organization that allows us to be successful, and we have to go out and do it on the field, and the players do that. But I'm proud of how hard they've worked to do that. It's not easy.
Q. Building this program comparing to Alabama?
KIRBY SMART: I don't know if that's the case. That's certainly a lot of carryover in terms of philosophy, because it's what I was kind of built under. I was at Georgia, and I was at Florida State before that, and been different parts of different organizations. We do it a little different probably than they do it, and everybody probably does it a little different than everybody does it, but you believe in what you do. And I do think that our team, the people in our organization believe in what we do. They believe that the reason we have success is because of the way we do things.
Q. (Inaudible).
KIRBY SMART: I don't have a comment. I mean, it's not my place. You know what I mean? You guys make the stories up. I'm worried about us and what we're going to do next and what's the next step. I really don't concern myself with those comparisons.
Q. (Inaudible)?
KIRBY SMART: Yes. Chidera had twins, and had a long, long birthing process. So he got to shoot over yesterday, I think, for practice. But had to go back, wanted to be with the newborns, and rightfully so. I was shocked he even came back yesterday. But happy for he and his wife Hana. Had two beautiful baby boys, and team gave him a standing ovation yesterday.
Q. Question about Stetson.
KIRBY SMART: What all he overcame? He overcame so much. It's just incredible what all he overcame.
Q. (Inaudible).
KIRBY SMART: Well, he overcame us. You know, we didn't put the guy out there. And he came and met with me and wanted more reps, and we tried to get him more reps, and he took reps with the threes. Every spring game he went with the threes he had success, and it's like what more can the guy do?
Q. Following up on Stetson.
KIRBY SMART: That's not for me to decide. That's a hypothetical. You know, it's just — it's great articles and media talk, but the people will look back on that probably and have their own interpretation. But right now we're just focused on Ohio State.
Q. From last year to this year what he's been able to do, are you surprised?
KIRBY SMART: Surprised? I don't think surprised. Ever since he did what he did last year and the leadership he provided our team, there's nothing that's really surprised me he's done. He's an incredible leader and person.
Q. Coach, you get thousands of questions from the press all the time. If you could ask one question of them, what would you ask?
KIRBY SMART: I don't know that I have one. I've never thought about it, like what I would ask the media. Just I know they have a job to do, and they're trying to get answers, and I'm trying to coach a football team. So the two don't always agree.
Q. How would you describe your media strategy, how you approach, I mean you said, yeah, we got a job to do, but you've got a job to do, too. How do you balance that and what's fair or what's right in Kirby Smart's perspective?
KIRBY SMART: What's fair and what's right is what's best for our team and what's best for UGA, because that's who I work for; that's who I serve, and that's what my demands allow. I mean, there's only so much time you have in the day, and I want my time centered around my team, what's best for my team and really what's best for our organization.
Q. The microphone I've asked you guys about it the last couple of years. They always smile about it and have fun with it. They said Kirby doesn't miss anybody with the microphone. Is it fun for you? Is it extreme consciousness, calculated when you're talking to the guys over the microphone and calling different guys out?
KIRBY SMART: I don't really know. It's what I'm comfortable with. It's important that as a head coach I'm involved and want them to know what they're doing is important and that there's eyes on them. We only get maybe two hours a day, maybe two hours a day on the field. A lot of days you don't get that. So you gotta use your time wisely, and I think that the intensity with which we do ours mimics the game. And nothing more important preparing for a game than practice.
Q. Herbstreit recently said you were better than any coach in the country with your ability to relate to the players. How much of today's Kirby is similar to the Kirby that was the captain on the Georgia football team?
KIRBY SMART: Yeah, I don't know. I've changed a lot since then. I was not worried about the things I worry about now then. I was obviously focused on being a player. So it's way different. I've grown as a coach, as a head coach, from the years I've had. And I value the relationships with the players probably a lot more now than I did when I first started because I worried about too many other things. Now the relationship with the players is the key ingredient for me.
Q. (Inaudible).
KIRBY SMART: Yeah, I talked earlier, again, hopeful that both of them are able to play and be a factor in the game. That's the hope.
Q. Was there ever a time when you were an assistant that you thought about doing something else, like leaving coaching?
KIRBY SMART: Oh, no. I never thought about it. I enjoyed it. I loved it. I thought about what the next step would look like, but that was always head coach somewhere or wherever, but never thought about getting out. I just wanted to be good at what I did. And wanted to go — I wanted to serve our players. Like did I do my best job for this kid so that he could be successful. That's all I ever tried to do.
Q. Kirby Smart. You're known as a great coach in the SEC. You're going to go down as an SEC legend, but let's take it back in the day to when you're a hard-nosed safety coming down, filling that alley for the Georgia Bulldogs. What was your mindset when you come down the alley to make contact with a wide receiver?
KIRBY SMART: My mindset was to get him on the ground any way possible. We used to call it grab a body part. So if you couldn't get him down because he was bigger or faster than you, you grabbed a body part. And, by the way, didn't I see you over the break doing all this stuff with these kids down in Savannah?
Q. This is not about me. This is about you, Coach. This is about you.
KIRBY SMART: He had one question. We're done. We're done. (Laughs).
---
ICYMI – Video/Transcript: K. Ringo, S. Bennett, S. Van Pran, J. Dumas-Johnson, C. Smith, B. Bowers Interviews – December 29, 2022
---
Jump To Comments