Today's Contents – Click to Read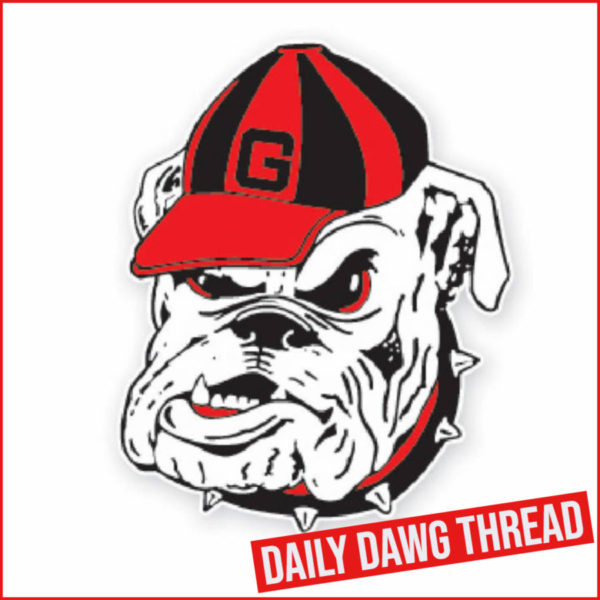 ---
WBB: Dawgs Fall to LSU
The No. 12 ranked Georgia Lady Bulldogs basketball team fell in its Southeastern Conference opener against the LSU Tigers on Thursday night at Stegeman Coliseum, 68-62.
Despite the loss, Que Morrison recorded a double-double while also knocking down 26 points, a season high. Georgia is now 11-2 and 0-1 in SEC play. LSU improves to 13-1 and begins their SEC season 1-0.
The Lady Bulldogs played without leading scorer and rebounder Jenna Staiti, who was unavailable due to health and safety protocols.
"They're really good," said head coach Joni Taylor. "They've got a really good team. They've got experience, elite guards, size. We knew it was going to be a battle. To answer your question, did they do anything different? No. They didn't do anything different. I think that we did not lock in the way we needed to defensively, and we gave them some things – we know what they wanted to get to, and we gave them what they wanted. Once we got that under control, things shifted, and it took too long. We can't let teams in this league and good teams score the way they want to score, and then for us not to execute on the offensive end.
After an early Tiger lead, the Lady Bulldog offense sparked into action after Morrison collected an offensive rebound and put the ball back for the score. Moments after, she hit her first three of the night. Georgia fought back to close out the first quarter down 20-17.
Reigan Richardson's jumper opened second-quarter scoring for the Lady Bulldogs, but costly turnovers saw LSU go into halftime with an eight-point lead. Morrison led all players with 17 points following the first half with the Tigers up 41-33.
The Georgia offense found their rhythm at the end of the third quarter which saw the Lady Bulldogs go on a 6-0 run. The effort helped Georgia cut the once 16-point Tiger lead to five points entering the fourth quarter.
The Lady Bulldogs took their first lead of the night to go up 56-55 following a Barker three-pointer. Georgia and LSU traded the lead for the final five minutes of the half. Ultimately, the Tigers finished the quarter on 6-0 run to win the contest.
Today's Contents – Click to Read
---
Jump To Comments