Today's Contents – Click to Read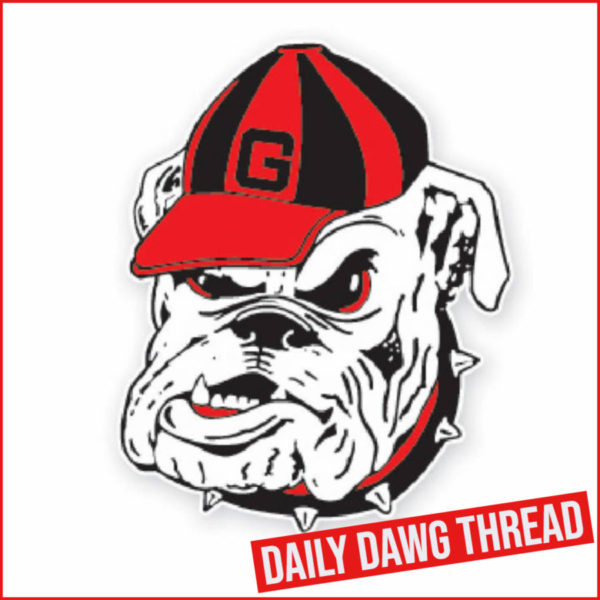 ---
BASEBALL: Jonathan Cannon Named Preseason All-American
University of Georgia pitcher Jonathan Cannon has been named a preseason All-American by Baseball America and D1Baseball, the publications announced Monday.
Cannon was named to the Third Team by both outlets. A 6-6, 213-pound junior native of Alpharetta, Ga., Cannon registered a 3.93 Earned Run Average in 12 starts while going 4-2 in 2021. He tallied 57 strikeouts and only 13 walks in 63.1 innings pitched. Due to illness, Cannon did not make his 2021 debut until March 9 and then ended the year as one of the top pitchers in the country. He posted road wins over No. 1 Vanderbilt and No. 7 Florida plus beat No. 11 Ole Miss in Athens to close out the regular season.

Baseball America annually polls major league teams to vote on the team and asks that they make their selections based on performance, talent and professional potential. In the past, the Baseball America Preseason All-America team has been a predictor of both the first round of the draft and of team success. Nine of the 14 college players drafted in the first round in 2021 were voted as Preseason All-Americans. In all, 20 of the 42 Preseason All-Americans in 2021 were drafted in the top 100 picks. The staff of D1Baseball.com selects their preseason All-America squads.

Georgia has been ranked as high as No. 14 in the preseason top 25 polls. The 2022 season, under the direction of Ike Cousins head coach Scott Stricklin, begins on Feb. 18. Season tickets are sold out, but single-game tickets are available. Fans can call (706) 542-1231 to purchase tickets or go online for more information at www.georgiadogs.com/tickets.

Cannon is the first Bulldog honored by Baseball America since 2021 when pitcher Ryan Webb made their preseason All-America first team. Webb was a fourth-round pick of Cleveland last year. Before Cannon, Emerson Hancock was the last Bulldog to be named a D1Baseball.com preseason All-American as he made the first team. Hancock was the sixth overall pick in the 2020 MLB Draft, going in the first round to Seattle.
Today's Contents – Click to Read
---
MTENNIS: Philip Henning's Win Earns National Indoor Slot for UGA
Philip Henning had to battle to force a third set Monday, and then the Georgia men's tennis senior fought his way to a tough win that clinched a 4-1 victory for the seventh-ranked Bulldogs over USF at the Lindsey Hopkins Indoor Courts.
The win earned Georgia a spot among the 16 teams that will compete in the ITA National Team Indoor Championships, Feb. 18-22, in Seattle.
"I'm sure our guys are very excited right now because we're going to the National Indoors, one of the elite 16 teams, so that's a big opportunity for our kids to play in a different part of the country, against some teams that we don't get to see during the regular season," Georgia coach Manuel Diaz said.
Georgia (3-0) posted a pair of hard-fought 4-1 wins during the ITA Kickoff Weekend, over VCU on Sunday, and then against the Bulls on Monday.
"All I know is that our guys are playing at a high level. Teams when they play Georgia, they're ready for a big match and everybody played well against us this weekend. It's a feather in our cap that we responded the way we did.," Diaz said.
Having to win a lot of tight matches the past two days should help the Bulldogs as the season goes along, Henning said.
"I think so," he said. "I'm very proud of these guys. I feel like we put in a really good, competitive effort and I think that we proved to ourselves even though we might not have played our best tennis we can still fight and we can still compete and come out on top."
Georgia's No. 3 team of Blake Croyder and Erik Grevelius got the doubles off to a fast start, blowing past USF's Sergio Gomez Mootness and Alvin Tudorica. The Bulldog duo broke serve in the opening game and cruised to a 6-2 win.
Tristan McCormick and Hamish Stewart were up 6-5 in their match at No. 2, but before the two big Bulldogs could close out a win their teammates, Trent Bryde and Henning, got the job done at No. 1. After getting a break of serve at 5-5 against Chase Ferguson and Antonio Muniz, Bryde served for the win and got it, ending the set with a volley winner that clinched the doubles point and a 1-0 lead.
The first four singles matches all went three sets. About two hours after the doubles was completed, the first singles match to end went to the Bulldogs' McCormick, who took down Bruno Oliveira, 6-4, 3-6, 6-3, to put Georgia in front 2-0. Soon after, USF got on the board when Ferguson rallied to beat Bryde at No. 1, 3-6, 6-3, 6-4.
Stewart, who clinched Georgia's win over VCU, added another critical point Monday, fighting off a couple of match points along the way. Facing Muniz, Stewart lost the first set in a tiebreaker, rolled in the second, and then serving down 5-4 in the third, he unleashed a pair of forehand winners to fight off two match points and draw even at 5-5. Stewart then broke Muniz in the next game and closed the match out soon after, winning, 6-7 (7-4), 6-1, 7-5, on a nifty lunging backhand drop volley on match point.
The Bulldogs led 3-1 after Stewart's victory with three matches still on the court. Henning and USF's Ivan Yatsuk were knotted at 4-all in the third set when Henning held and then put pressure on the 6-foot-6 Yatsuk's serve, winning the first two points of the game. Soon after, on match point, the 6-foot Henning drove a forehand low at Yatsuk's feet that the big man couldn't get over the net.
"I would lie if I said it didn't feel great," Henning said of his three-set win. "It was a battle, it was a really tough match. Even though I'm not playing my best tennis, I battled through and worked with what I had."
Among the 16 teams that qualified for the ITA Indoors are six other SEC programs: top-ranked Tennessee, No. 3 Florida, No. 11 Kentucky, No. 13 South Carolina, No. 18 Ole Miss and No. 19 Texas A&M. Every team ranked in the top 10 in the country advanced to Seattle.
Today's Contents – Click to Read
---
Jump To Comments