Jump To Top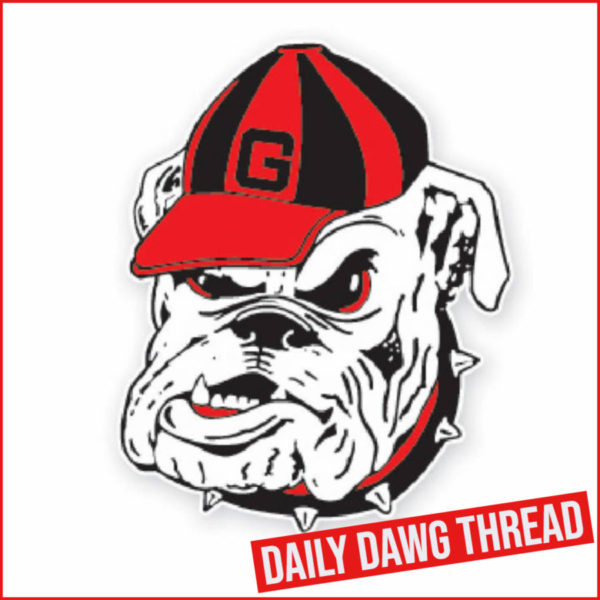 MBB: Dawgs fall to Tigers
The Georgia men's basketball team was unable to overcome the No. 25 Auburn Tigers on the road, losing 94-73 despite a season-high 20 points from Mardrez McBride inside Neville Arena before 9,121 spectators.
Fifth year McBride's 20 points came primarily from the 3-point arc, going 6-of-8 from long range. This marks the first time since 2016 that a Georgia (14-8, 4-5 SEC) player has made at least five 3-point field goals in back-to-back games. Kario Oqueno also scored double digits for the Bulldogs, reaching 10 points with five made free throws. Auburn's (17-5, 7-2 SEC) Johni Broome finished with 19 points and 18 boards in just 22 minutes of action.
"Auburn has defended well as a program for a couple of years now," said head coach Mike White. "They're a really good defensive team, as is most of our league. I thought their pressure from the jump was a factor in not allowing us to really penetrate that 3-point arc, but the biggest issue early on was the way they set the tone on the offensive glass. … They had already imposed their will on the offensive glass by the first media timeout, which was key the to the game for us."
The Bulldogs fell behind early due to the Tigers' work on the offensive glass. Headed into the first media timeout, Auburn racked up six offensive rebounds, four of which came from Broome. Georgia continued to chip away at the Tiger lead as McBride found Jaylin Ingram for an open 3-pointer, making the bucket and putting the score at 16-14 in Auburn's favor.
However, Auburn would subsequently go on a 17-0 run, getting hot from beyond the arc following Ingram's bucket. Jusuan Holt would break the Bulldogs' drought when he converted a fast break layup off a steal from Jabri Abdur-Rahim. Buckets from Holt and Oquendo down the stretch would help shrink the halftime deficit, 42-24.
Georgia opened the second half with a barrage of three pointers, including a pair from McBride, but Wendell Green Jr. would keep the Bulldogs at bay with a three and a layup. With Auburn scoring nine-consecutive points with just under 11 minutes into the second half, the Bulldogs would find themselves down 28.
Despite 3-pointers from Abdur-Rahim and McBride, Georgia was unable to chip away at the lead due to high-powered offense from Auburn in the Plains and ultimately fell to the Tigers. Auburn would lead in point in the paint by a 48-18 margin and won the rebound battle 37-27.
Georgia will return to conference play on Saturday as it takes on Texas A&M in College Station on Feb. 4 at 8:30 p.m. ET. The game will be televised on the SEC Network. The Bulldogs are 5-7 all-time against the Aggies.
---
WBB: Georgia (15-8, 4-5 SEC) vs. No. 3/4 LSU (21-0, 9-0 SEC)
Thursday, Feb. 2 | 8 p.m. ET | Pete Maravich Assembly Center | Baton Rouge, La.
TV: SEC Network + (Lyn Rollins and Victor Howell)
Radio: Georgia Bulldog Sports Network (Jeff Dantzler)
Storylines
» Georgia travels to Baton Rouge to face the LSU Tigers on Thursday. Tipoff is at 8 p.m., and the game will be televised on SEC Network +.
» Georgia is coming off a 62-34 win against Mississippi State. The 34 points are the fewest MSU has scored in a game in 10 seasons. This came after the Lady Bulldogs held Missouri to its second-lowest scoring output of the year with 51 points last Thursday.
» The Lady Bulldogs lead the SEC in turnover margin (+4.5) and are second in steals (10.5 per game). Georgia forced Mississippi State into a season-high 27 turnovers on Sunday. LSU comes into this contest ranked third in the league in steals.
» Georgia has forced 20 or more opponent turnovers in 15 of 23 games and has forced double-digit miscues in every contest.
» Georgia is ranked 49th in the latest NCAA Net rankings, while LSU is No. 3.
» Georgia holds a slim 27-24 lead in the all-time series against the Tigers, with LSU currently riding a three-game win streak against the Lady Bulldogs.
» The Lady Bulldogs are looking for their first win against a team ranked No. 3 or higher since last season's 82-80 overtime win against No. 2 NC State on Dec. 19, 2021.
» Brittney Smith has led Georgia through conference play with seven double-figure scoring games in nine league contests.
» Diamond Battles leads Georgia in scoring (13.9 ppg), assists (69) and steals (40). She was one of just 50 players named to the preseason Naismith National Player of the Year Watch List.
» Georgia picked up its 10th win on Dec. 17. It marked the program's quickest 10th win in a season since the 2014-15 campaign.
---
WTENNIS: Georgia (#5) falls to North Carolina (#2)
The fifth-ranked University of Georgia women's tennis team fell to No. 2 North Carolina 5-2 on Wednesday evening, in non-conference action.
In doubles action, North Carolina (10-0) took two-of-three from Georgia (2-1). The sophomore tandem of Guillermina Grant and Mai Nirundorn picked up their first dual match win of the season on court one, topping Reese Brantmeier and Elizabeth Scotty 6-3. On court three, Ania Hertel and Anastasiia Lopata fell to Abbey Forbes and Reilly Tran 6-4. Despite holding an early lead, Meg Kowalski and Mell Reasco dropped the deciding match on court two, to No. 1 Fiona Crawley and Carson Tanguilig 7-5.
In singles, the Bulldogs picked up two wins on the day. No. 31 Dasha Vidmanova defeated Reese Brantmeier in a three-set battle 2-6, 6-4, 6-3, while No. 19 Lea Ma upset No. 1 Fiona Crawley 2-6, 7-6(6), 6-1. Despite dropping the opening set, No. 64 Lopata and No. 100 Kowalski rallied back to win set two, however, lost in three. Hertel also fell in three sets after taking the first, while Reasco fell in straight sets.
---
MTENNIS: Ethan Quinn named SEC Freshman of the Week
University of Georgia men's tennis redshirt freshman Ethan Quinn has earned Southeastern Conference Freshman of the Week honors, the league office announced on Wednesday.
One of two freshmen in the SEC with wins on court one in both singles and doubles, Quinn went undefeated during the Intercollegiate Tennis Association Kickoff Weekend, notching highly ranked wins in both singles and doubles without dropping a set to earn key victories for the 13th-ranked Bulldogs. The Fresno, Calif. native is the first Georgia player to earn the honors since Tyler Zink did so on Feb. 5, 2020.
"We expect great things from Ethan, and this past weekend was no exception," said head coach Manny Diaz. "He's doing a phenomenal job now falling into a rhythm and playing a lot better than earlier in the semester. I think he needed a few matches under his belt, and now that he has, Ethan is showing great confidence and assertiveness ­on the court. We're really proud of him."
Quinn clinched the doubles point for Georgia in the Bulldogs' first match of the weekend against LSU on Sunday, Jan. 29. The redshirt freshman picked up his first doubles win of the dual match season with partner Trent Bryde, winning the match against No. 16 Stefan Latinovic and Nick Watson off an ace in the tiebreaker by a 7-6(3) result. This marked the third ranked win for No. 19 Bryde and Quinn.
During singles competition against No. 25 Natan Rodrigues, top-ranked Quinn picked up a big win on court one by a 6-4, 7-5 score, putting the contest against No. 22 Louisville in the ITA Kickoff Finals at match point. He improved to 11-4 on the year with a 9-3 mark against ranked opponents with the win.
Quinn would go unfinished in doubles against Louisville's No. 9 Rodrigues and Fabien Salle as well as in singles against LSU's No. 18 Ronnie Hohmann but led in both matches at the time the match was clinched (6-5 in doubles, 7-6(5), 5-4 in singles).
The Bulldogs' next two matches will come this weekend at the United State Tennis Association National Campus in Orlando, Fla., against a pair of Pac-12 foes. Georgia will take on No. 16 Stanford on Saturday, Feb. 4 at 2 p.m. ET, and against No. 7 Southern California the following day on Sunday at 11 a.m.
---
SB: Georgia readies for its 27th season
The 2023 season will be the 27th of Georgia softball in Athens and the second under the direction of head coach Tony Baldwin.
The Bulldogs have received significant praise heading into the new season, both as a team and individually.
Georgia will open the season ranked No. 15 in USA Today/NFCA Coaches Poll and No. 13 in the ESPN.com/USA Softball Poll. The 2023 preseason rankings are the highest since 2019 when Georgia opened the season No. 6 and No. 7, respectively. Georgia is ranked No. 10 in the D1Softball poll and No. 12 in the Softball America poll.
| | |
| --- | --- |
| Top 25 Poll | Ranking |
| USA Today/NFCA | 15 |
| ESPN.com/USA Softball | 13 |
| D1Softball | 10 |
| Softball America | 12 |
Last Wednesday, USA Softball announced senior Sara Mosley and junior Jayda Kearney as two of 50 on its watch list for the Collegiate Player of the Year award.
The trio of Mosley, Kearney, and Sydney Kuma were all named Preseason All-Americans by Softball America. Mosley appeared on the second team while Kuma and Kearney landed on the third team.
Four Bulldogs appeared on preseason top 100 player rankings heading into the season including Mosley, Kuma, and Kearney along with graduate transfer Shelby Walters.
| | | | |
| --- | --- | --- | --- |
| | D1Softball | Softball America | Extra Inning Softball |
| Sara Mosley | 33 | 22 | 39 |
| Sydney Kuma | 79 | 50 | 84 |
| Shelby Walter | 73 | NR | NR |
| Jayda Kearney | NR | 43 | NR |
Georgia's transfer class of graduate right-handed pitcher Walters (Duke), outfielder Dallis Goodnight (Alabama), and graduate catcher/utility Ally Kurland (Penn State) was ranked the fifth-best transfer class by D1Softball in the fall.
Additionally, freshmen Jaydyn Goodwin and Destin Howard were two of D1Softball's '55 Freshmen Names to Know Heading into 2023.' Goodwin will bring plus-speed both in the field and the base paths while Howard will bolster the Bulldogs' pitching staff this season.
A total of 14 student-athletes returns from last season's roster including seven position players from the starting lineup and five members of the pitching staff. 2022 NFCA All-American Mosley headlines Georgia's returners along with All-SEC performers Kearney and Kuma and All-Region award winner Sydney Chambley.
The 2022 team broke the program record for home runs in a season, blasting 107 last year. The 2023 team returns 74 percent of both its home run power and its run production. The offense finished last season top 10 nationally in home runs per game, on base percentage, slugging, and scoring while finishing 11th with a .323 team batting average.
---
Southeastern Conference 2023 Class of Women's Legends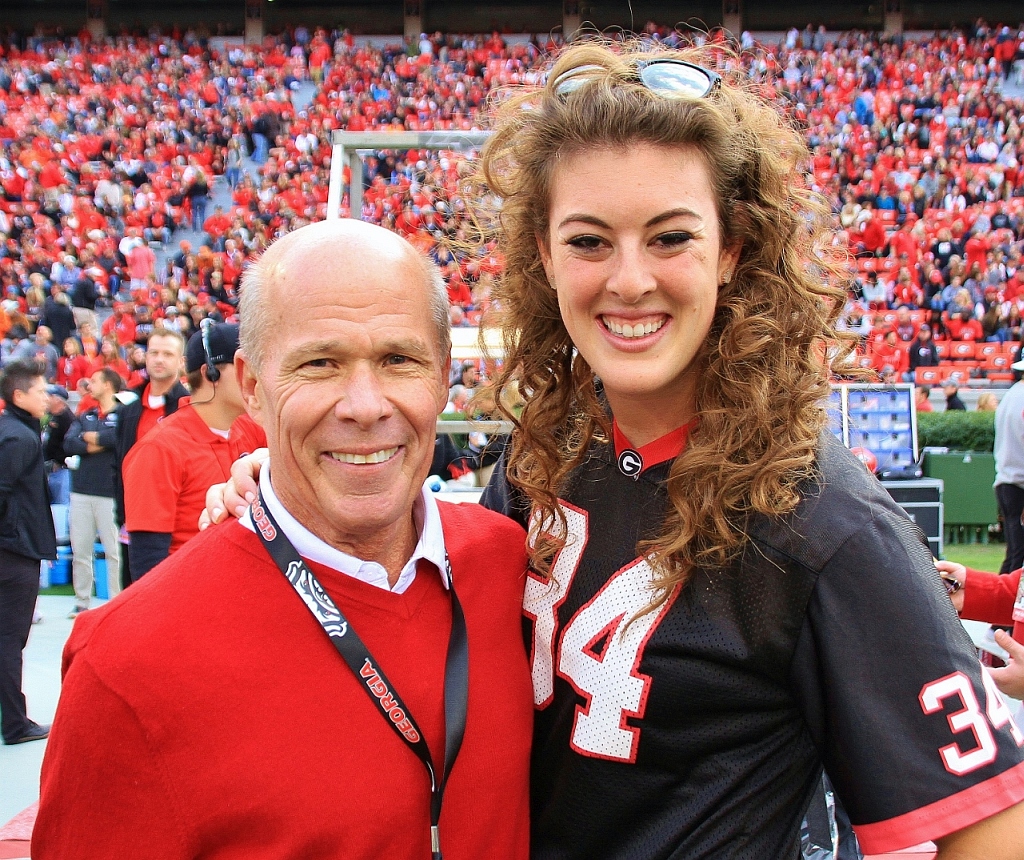 The Southeastern Conference 2023 Class of Women's Legends showcases former student-athletes and coaches from all 14 SEC member institutions. The women's legends program began in 2001 with classes chosen every year with the exception of 2021 and 2022.
The class will be honored at the 2023 SEC Women's Basketball Tournament, March 1-5 in Greenville, S.C. Each legend will be recognized during half-time of their teams first game of the tournament, as well as a group introduction at halftime of the second semifinal game on Saturday.
Below is the list of the 2023 SEC Women's Legends:
Jackie Traina, Alabama, Softball, 2011-14
Deena Drossin Kastor, Arkansas, Track & Field, 1992-96
Kasey Cooper, Auburn, Softball, 2014-17
Jaterra Bonds, Florida, Basketball, 2010-14
Allison Schmitt, Georgia, Swimming, 2009-13
A'dia Mathies, Kentucky, Basketball, 2009-13
Kimberlyn Duncan, LSU, Track & Field, 2009-13
Bianca Thomas, Ole Miss, Basketball, 2006-10
Morgan William, Mississippi State, Basketball, 2014-18
Tracy Ellis-Ward, Missouri, Basketball, 1984-88
A'ja Wilson, South Carolina, Basketball, 2015-18
Sheila Frost, Tennessee, Basketball, 1985-89
Gary Blair, Texas A&M, Basketball Coach, 2003-22
Michelle Palmisano, Vanderbilt, Basketball, 1994-97
---
Dawgs in the NFL – Super Bowl
A former Georgia football player will be a Super Bowl Champion on Feb. 12, as both the Kansas City Chiefs (Mecole Hardman, Malik Herring) and the Philadelphia Eagles (Jordan Davis, Nakobe Dean) have a pair of Bulldogs on their roster. This marks the 22nd consecutive year that a Georgia player has been on a Super Bowl team.
EAGLES 31, 49ERS 7
Jordan Davis, DE: Totaled two stops for Philadelphia, including a quarterback hurry while appearing in 16 defensive plays and six on special teams, helping the team reach its first Super Bowl since winning it in 2018.
Nakobe Dean, ILB: Logged one special teams tackle in 17 plays and saw action in four plays on defense for Philadelphia.
Charlie Woerner, TE – Saw action in 17 plays on special teams and recorded no stats for the 49ers.
CHIEFS 23, BENGALS 20
Mecole Hardman, WR: Recorded seven rushing yards and 10 receiving yards for Kansas City, helping the team clinch its third Super Bowl appearance in the last four seasons.
Malik Herring, DL: Was on Kansas City's inactive list as a healthy scratch.
Trey Hill, C – Saw action in four special teams plays for Cincinnati while recording no stats.
Reserve Lists (IR, PUP, NFI, COVID)
Bengals: Elijah Holyfield, RB
---
Jump To Comments