Jump To Top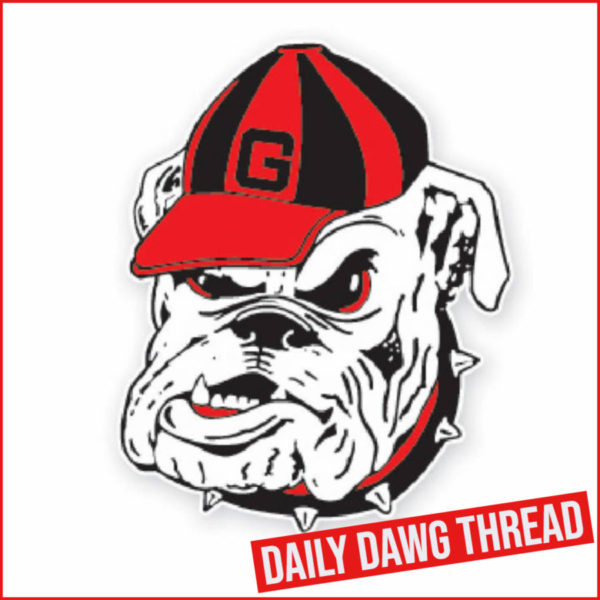 Georgia (14-7, 4-4 SEC) vs. No. 25/23 Auburn (16-5, 6-2 SEC) Tonight
Wednesday, February 1, 2023 at 7:00 p.m. ET
Neville Arena (9,121) in Auburn, Ala.
Series History: AU leads, 99-97
Last meeting: UGA, 76-64, on Jan. 4, 2023
Video: SEC Network (Roy Philpott, pbp; Pat Bradley, analyst)
Audio: Georgia Bulldogs Radio Network (WSB AM 750; SiriusXM: 383; SXM App: 973) (Scott Howard, pbp; Chuck Dowdle, analyst; Adam Gillespie, producer)
The Starting Five
• UGA has used 10 different starting lineups, including 3 altered quintets over its last three outings.
• UGA and AU are meeting for the 197th time, making AU UGA's third-most frequent opponent all-time.
• According to KenPom.com, UGA is the nation's most improved defense, up 237 spots from last season.
• UGA is on pace to hold opponents under 30.0 from 3-point range for just the 2nd time in program history.
• UGA's assist-to-TO ratio is up by +.22 since Thanksgiving, the best improvement by an SEC team during that span.
The Opening Tip
Georgia opens a two-game road swing on Wednesday by trekking roughly 180 miles down I-85 to The Plains to take on No. 25/23 Auburn. The Bulldog also will venture to College Station to face Texas A&M on Saturday.
Georgia is currently 14-7 overall and 4-4 in the SEC play following an 81-78 overtime victory over South Carolina on Saturday.
That win improved the Bulldogs to 11-1 at home this season, including a 76-64 victory over then-No. 22/20 Auburn four weeks ago.
Mike White improved his record at Stegeman Coliseum to 18-2 all-time with the decision over the Gamecocks. That tally includes a 1-0 record at Louisiana Tech and a 6-1 mark at Florida before becoming Georgia's head coach last March.
Saturday's game marked the Bulldogs' second consecutive sellout at Stegeman and the fourth crowd of 10,000+ fans in Georgia's last five home outings.
Keeping An Eye On: Entering Today's Game . . .
Jailyn Ingram is…
• 23 points from 1,500 for his career
Series History With Auburn
In a closely contested rivalry that dates back well over a century, Auburn owns a slim 99-97 advantage in all-time matchups with Georgia.
Three weeks ago in Athens, Terry Roberts poured in a career-high 26 points to lead Georgia in an impressive 76-64 victory over No. 22/20 Auburn in the Bulldogs' SEC opener.
The victory was Georgia's first in an SEC opener in five seasons, since defeating Auburn, 96-84, on Dec. 29, 2017.
Roberts put up 13 points in each half, and Kario Oquendo added 17 points. Matthew-Alexander Moncrieffe fell just shy of a double-double performance, with nine points and nine boards.
The Bulldogs led for 38:28 of the contest and trailed only once – at 24-23 – for all of 14 seconds.
Georgia surged to a 21-10 lead at the 10:08 mark before the Tigers responded with a 14-2 spurt to gain their only advantage of the evening at the 4:12 mark. Roberts quickly responded on the Bulldogs' next possession.
After leading 37-30 at the intermission, Georgia maintained a two-possession or larger edge advantage throughout the second stanza. The margin bulged to 13 points twice, and the Bulldogs led by double digits for all but 10 seconds of the final 6:14.
In the Bulldogs' most recent trip to The Plains on Jan. 19 last season, Christian Wright scored 16 points and Noah Baumann and Braelen Bridges also reached double figures with 11 points apiece to lead Georgia in an 83-60 setback at No. 2 Auburn.
The Tigers broke the game open with a 14-3 first-half surge that turned a one-point lead for the Bulldogs into a double-digit deficit 4:21 later.
Scouting The Tigers
Auburn is 16-5 overall and 6-2 in the SEC and ranked No. 25 and No. 23 in the AP and coaches polls, respectively, this week. The Tigers are coming off an 80-77 loss at West Virginia last Saturday as part of the SEC/Big 12 Challenge.
The Tigers have been ranked throughout the 2022-23 campaign, topping out at No. 11/14 on Dec. 5 after opening the season with an 8-0 record.
Wendell Green Jr. is averaging a team-high 13.6 points per game, while Johni Broome is contributing 13.4 points and a team-best 8.5 rebounds. Both players have been even more productive in SEC play, with Green scoring 15.8 ppg and Broome posting 14.8 ppg and 9.0 rpg.
Jaylin Williams also is scoring at a double-digit pace of 11.1 ppg overall and 11.8 ppg in conference action.
Mike White Pregame Quotes
"On the upcoming road games at Auburn and Texas A&M…
"Really just focused on Auburn, of course. Huge challenge. It's a top-25 program. It's a team that just had a big home loss. They've got negative momentum at home. They've only won 25 of 26 at home. They're really, really good. It was our best win of the year, our best performance of the year, and it wasn't their best performance. We've got to play better. We've got to be even more sharp defensively. Probably have got to make some hard ones. They defend the three as well as anybody in the country, and it'll be a really tough environment. It's going to have to be our best performance, obviously, to have a chance."
On the team's confidence…
"It continued motivation for guys to want to come to practice, knowing that their hard work is paying dividends and they're getting some positive reinforcement. Wins are always better than losses, but we're going to learn from either though. We've improved markedly throughout the season, and we've got to continue to improve if we're going to be competitive down the stretch, especially on the road."
On Auburn's home-court advantage…
"It's a really tough environment, but there's a few in our league that I would put in that argument with those guys. At the end of the day, it's because Auburn's been really good. They defend and they're efficient offensively and they run really good stuff and they've created an environment in that community where people want to come and be loud for them. It's a tough place to play, and the SEC's got a few of those."
On the team's guard play…
"I'd like to get great guard play, frontcourt play, bench play, and everything. We've got to be better. We've got to be better. Wendell Green's one of the best point guards in the country. He struggled – I don't anticipate that happening to that level. Jaylin Williams missed some open ones. It was one of those nights. They're really good though, they're really good. They're a team that's had some big wins throughout the year. I want to say before these last couple, they had won maybe seven out of eight, and obviously, they're as good at home as anybody in the country. We've got to get guard play. We've got to find a way to manufacture a few from behind the arc. We've got to get on the offensive glass. They're terrific on the offensive glass. Again, they're great at defending the three. They're always really good in transition. So, our floor balance has got to be key for us. There's a bunch – defending (Johni) Broome on the interior, the way those bigs pass to one another is high level. Allen Flanigan is playing at a different level than he was playing in the season. I'm assuming he was dealing with some injuries. He's in a really good rhythm, so we'll see a different lineup, we'll see a different level of play from him. They're good."
On Wendell Green, Jr. …
"To me, his confidence (is what stands out). He knows he's good, and he might even tell you about it. He plays with as much as swagger as just about anyone on our schedule. I respect the way he approaches the game. He doesn't take plays off. He can really score, and I think that's probably what's covered as much as anything publicly. He can get up there and pressure the basketball. He's got some leadership qualities. I don't know him, but I'm a fan. As a former point guard, point guards are guys that I evaluate and look closer at as any position. He's a really good player. He's done some really good things there and he'll continue to do that."
On Jusaun Holt's development…
"He's made a big jump. The game has slowed a little for him offensively. He's just kind of settled into being more efficient, playing off of others a little bit more, and embracing the role of being our best defender. You want 10 guys to embrace that role, but he has. He's got some physical abilities and some mental abilities that allow him to have separated from the rest of his teammates. His mental toughness, his competitiveness, and then physically, he's got some speed and quickness and length and some physical toughness. He's turned into a really good defender. He'll continue, in my opinion, with challenging and embracing, becoming a better rebounding wing, both offensively and defensively, because that's in his upside. He's continuing to develop offensively. He's such a worker, he goes so hard – he'll only continue to get better."
On watching film from a prior opponent this season…
"It's very, very different. I think it probably simplifies it, assuming there aren't wholesale changes with either team. These are some of the things we did well that worked, and these are some things we could've done better whether we won or lost the game, and Auburn's probably doing the same thing. Auburn's tweaked what they're doing a little bit in certain ways and we have to, but for the most part, we have a pretty good feel for each other."
On Mardrez McBride's development…
"He comes off the bench – maybe he should've come off the bench a little earlier. Maybe I should've done that for him, that's my mistake. He played his best game as a Bulldog. He was fantastic. He was really good defensively, got some two-handed, tough rebounds in traffic, and goes 5-of-7, incredibly efficient. Played a good floor game, played with some toughness and confidence. I'd like to see that a lot more from him. You're coming off a win, who knows what you do with the lineup because at the end of the day, it's about winning, it's a team result. He's in a good place right now, and hopefully, he's got a few more of those in him. Proud of him."
---
MGOLF: Dawgs in fifth at Southwestern Invitational
The 22nd-ranked University of Georgia men's golf team carded an 8-over-par 296 on Tuesday, falling one spot to fifth in the team standings following the second round of the Southwestern Invitational at North Ranch Country Club (Lakes/Oaks Course).
No. 17 Texas holds the 36-hole team lead with a two-round total of 16-under-par 560 (270-290). No. 26 Oregon is second at 1-over-par 577 (284-293), while No. 16 and tourney host Pepperdine is third at 2-over-par 578 (290-288). The Bulldogs have a two-round score of 8-over-par 584 (288-296). Jacob Sosa of Texas holds the 36-hole individual lead at 9-under-par 135 (61-74).
Junior Caleb Manuel and sophomore Maxwell Ford paced the Bulldogs with a pair of even-par 72s. Ford is tied for 10th in the individual standings with a 36-hole total of 1-under-par 143 (71-72), while Manuel is in 15th place with a 36-hole total of even-par 144 (72-72).
Freshman Carter Loflin is tied for 22nd in the individual standings with a 36-hole total of 3-over-par 147 (72-75), while senior Ben van Wyk is tied for 31st with a 36-hole total of even-par 150 (73-77). Graduate Michael Shears is tied for 59th at 13-over-par 157 (77-80).
Playing as an individual, Sophomore Buck Brumlow is tied for 28th with a 36-hole total of 5-over-par 149 (70-79).
---
T&F: Kyle Garland and Kaila Jackson earn SEC weekly honors
Georgia senior Kyle Garland and Lady Bulldog freshman Kaila Jackson have each earned Southeastern Conference weekly honors following the Texas Tech Open & Multis, according to an announcement Tuesday.
Garland was named the SEC Men's Field Athlete of the Week while Jackson was voted the Women's Freshman of the Week.
This marks Jackson's second honor of its kind in as many weeks after she also garnered it following the Dr. MLK Jr. Invitational two weekends ago.
Garland, a native of Philadelphia, Pa., exploded for six personal records en route to his record-breaking score of 6,415 to win the heptathlon by more than 300 points. His final tally was the No. 2 all-time collegiate score, No. 8 all-time score in the world (No. 3 by an American) and a school and facility record. Garland also finished with UGA's No. 4 all-time 60-meter hurdle finish (7.84) and 10th-best high jump mark (2.19 meters/7 feet, 2 ¼ inches).
Jackson, a native of Redford, Mich., toppled a five-year-old school record in the 60m to take second. Her time ranks No. 6 nationally and is the best for any freshman this year. Jackson also ran the 200m and dropped her personal best to 23.25 for fourth place. This pushed her to No. 13 on the national list and made her the No. 2 freshman nationally in the event.
Bulldog sprinter Matthew Boling was named the U.S. Track & Field and Cross Country Coaches Association (USTFCCCA) Male Athlete of the Week and the league's Men's Co-Runner of the Week following the opener on Jan. 13-14.
---
Jump To Comments