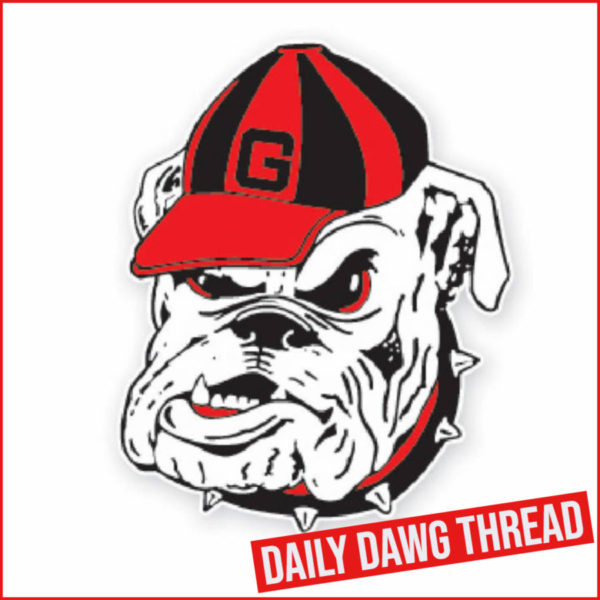 ---
WBB: #14/11 Georgia (16-4, 5-3 SEC) vs. Vanderbilt (12-10, 3-5 SEC) Tonight
Thursday, Feb. 12 | 7 p.m. ET/6 p.m. CT | Athens, Ga. | Stegeman Coliseum (10,523)
Watch: SEC Network + (Matthew Stewart and Mark Slonaker)
Listen: Georgia Bulldog Sports Network (Jeff Dantzler)
960 AM The Ref, WXKT 103.7 FM and the Georgia Bulldog App

Opening Tip Storylines
» Georgia returns to Athens or back-to-back home games against Vanderbilt and Florida this week. The Lady Bulldogs host the Commodores at 7 p.m. ET inside Stegeman Coliseum.
» The Lady Bulldogs have won four of the last five meetings against Vanderbilt. The lone loss during this current stretch came in 2020, with the Commodores winning that game63-55.
» Georgia has won five of its last seven games this season and is coming off a 62-52 win at No. 24 Ole Miss. The Lady Bulldogs boast an 8-1 overall record — with three ranked wins — in road games this year.
» Head coach Joni Taylor's team moved up to No. 11 in this week's USAToday Coaches Poll and No. 14 in the Associated Press top-25. The No. 11 ranking in the Coaches Poll is Georgia's highest mark in that poll since February 25, 2013.
» Graduate center Jenna Staiti led her team with a double-double of 22 points and 11 rebounds against Ole Miss. Staiti played well on both ends of the floor, holding All-SEC candidate Shakira Austin to just nine points, while herself hitting 71 percent from the field (10-of-14) en route to her 15th double-figure scoring game and sixth double-double of the season.
» Staiti has now scored in double figures in 47 of her last 55 games with 19 double-doubles during this stretch.
» Graduate guard Que Morrison has scored in double figures in every SEC game this season and in 16 of 20 games overall.
» Georgia leads the SEC with 17.15 assists per game, two more helpers per game on average than the next closest SEC team (Ole Miss/15.29).
» Following Thursday's game, Georgia will host Florida on Sunday for the Lady Bulldogs annual Play4Kay Pink Game. Tip time for that contest is scheduled for 1 p.m. on the SEC Network.
---
WTENNIS: Dawgs Sweep SEC Weekly Honors
Following the ITA Kick-off Weekend, the third-ranked University of Georgia women's tennis team swept the Southeastern Conference weekly honors, as announced by the league office in Birmingham Wednesday afternoon.
Junior Lea Ma was named the SEC Women's Tennis Athlete of the Week, while freshman Mell Reasco received SEC Freshman of the Week honors. This is the third career accolade for Ma and first for Reasco.
No. 52 Ma, a native of Dix Hills, New York, posted a 2-0 mark in her debut at the top spot against ranked opponents. She moved to 8-4 on the season, including 7-3 in the last 10-matches. Ma is currently riding a five-match win streak and has three wins versus ranked opponents on the season.
No. 11 Reasco, a native of Quito, Ecuador, went 1-0 at No. 3 Singles (Jan. 28), 1-0 at No. 2 Singles (Jan. 29) and 1-1 at No. 2 Doubles over the weekend. She boasts a team-best 14-3 record, including 9-1 in the last 10-matches. Reasco moved to 5-2 versus ranked opponents on the season after defeating No. 50 Emmanouela Antonaki and is 5-2 in matches that reach three sets. The tandem of Reasco and graduate Morgan Coppoc moved to 6-2 after splitting the weekend.
The Bulldogs will be back in action when they travel to Madison, Wisconsin for the 2022 ITA National Women's Indoor Championship on Feb. 11-14. Georgia remained at No. 3 in the most recent ITA rankings that were released Wednesday afternoon.
---
MBB: Anthony Edwards Named To Rising Stars Roster
Former Georgia Bulldog Anthony Edwards, the No. 1 overall pick in the 2020 NBA Draft, has been selected for the NBA's 2022 Clorox Rising Stars roster.
This is the second straight year Edwards has been named to the Rising Stars game after the 2021 Rising Stars game was not played due to the 2021 NBA All-Star format.
Edwards enjoyed a standout season at Georgia during 2019-20 when he was the top-scoring freshman in the nation while averaging at 19.1 ppg. He scored 610 points, the 10th-most ever by an SEC freshman and the seventh-highest effort by a Bulldog in a single season. Edwards was named SEC Freshman of the Year by both league coaches and the Associated Press and was tabbed the SEC Freshman of the Week a school-record four times. Edwards was named the Georgia College Player of the Year by the Atlanta Tipoff Club, the Bulldogs' ninth honoree and the fourth in a five-year span, and he also was one of five finalists for the Jerry West National Shooting Guard of the Year Award.
Edwards currently leads all second-year NBA players in scoring with 22.7 ppg and is the only "sophomore" to average more than 20 points this season. He also leads all second-year players in 3-pointers made per game (3.3) and total 3-pointers (144), ranks second in total steals (70), third in total blocks (32), and seventh in total rebounds (226). He leads all sophomores in total 30-point games (five) and is the only second-year player to tally 40 points in a game this season (twice).
Highlights from Edwards' second season include scoring 40 points during the Wolves' 109-107 win over Portland on Jan. 25. The performance marked his second 40+ point game of the season (fourth career). He added a season-high-tying three blocks and three steals to become the first player in NBA history to reach 40 points, nine rebounds, five three-pointers, three blocks, and three steals in a single game.
The NBA announced a new format for the 2022 Clorox Rising Stars, which will be played on Friday, Feb. 18 at Rocket Mortgage FieldHouse in Cleveland as part of NBA All-Star 2022. The game will be televised on TNT at 9:00 p.m. ET.
Clorox Rising Stars will feature four seven-player teams competing in a mini-tournament consisting of three games. Each game will be played to a Final Target Score, meaning that a game will end with a made basket or a made free throw instead of with the clock running out. The pool of 28 players for Clorox Rising Stars will consist of 12 first-year NBA players, 12 second-year NBA players, and four elite young players from NBA G League Ignite, a first-of-its-kind team dedicated to developing top prospects in preparation for the NBA Draft.
---
Jump To Comments