Jump To Top
Today's Contents – Click to Read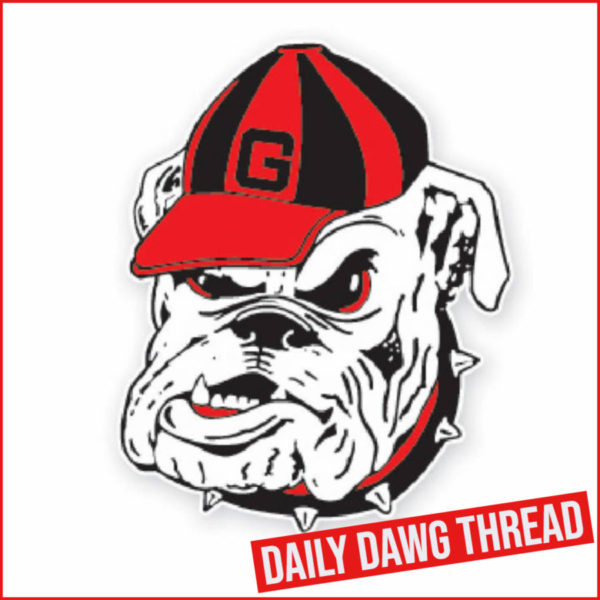 WBB: LSU gets by UGA in OT
Third-ranked LSU improved to 22-0 and 10-0 in the Southeastern Conference with a thrilling 82-77 victory over Georgia at the raucous Pete Maravich Assembly Center Thursday night. The Lady Bulldogs are now 15-9 and 4-6.
This thriller featured 16 tie scores and 12 lead changes, with the upset-hunting Lady Bulldogs leading for over 12 minutes longer than the Tigers.
LSU was relentless on the offensive boards. The Tigers had 26 offensive boards, including three off of missed free throws down the stretch that led to LSU points. The Lady Bulldogs were outrebounded by 12 for the game. LSU also finished plus-seven in the turnover department and shot 21 more free throws. LSU was 28 of 45 from the foul line. Georgia was 15 of 24 at the stripe.
Angel Reese recorded her 22nd consecutive double-double, scoring 23 points and grabbing 14 boards.
Georgia was led by Diamond Battles, who scored 22 points, one of five Lady Bulldogs in double figures, and had five steals. The Lady Dogs shot 54.7% from the field and made six more field goals than the Tigers.
"We played hard, we fought hard, I'm very proud of our team," said Georgia Coach Katie Abrahamson-Henderson. "LSU did a great job on the offensive boards, and that was a huge factor. This was a tough loss, but we did a lot of really good things that we can build on."
The Lady Bulldogs led 15-10 at the end of the first quarter, then LSU grabbed a 30-29 halftime lead. Georgia would come back to lead 55-50 after three, and extended the advantage to 59-50 in the fourth quarter. But LSU would fight back with a 13-4 run to tie the game at 63-63.
With the game tied at 66-66 in the final minute, both teams missed opportunities to grab the lead and the win in the closing seconds, forcing the first overtime of the season for both teams.
In the extra session, LSU was 5-6 from the floor, including a critical three from Alexis Morris to give the Tigers a 77-74 lead, which would not be relinquished, with 49 seconds remaining. Both teams were five of 10 from the foul line in overtime.
---
Jalon Walker named to SEC Football Leadership Council
Freshman Jalon Walker will be Georgia's representative on the Southeastern Conference Football Leadership Council, which consists of one football student-athlete from each of the SEC's 14 universities, that convenes for its annual meeting at the SEC offices in Birmingham Friday and Saturday.
Agenda items for the group this weekend include a meeting with SEC Commissioner Greg Sankey, a review of NCAA and SEC legislative items, a conversation with SEC Chief Medical Advisor Dr. Katie O'Neal and engagement with football officials on rules of the game, student-athlete/referee interaction and careers in officiating. The group will also review SEC student-athlete engagement opportunities.
Walker, a native of Salisbury, N.C., played in all 15 games this year for the back-to-back national champion Bulldogs. The linebacker finished with nine stops, including two tackles for loss and a sack, and blocked a punt versus Kent State. Walker was part of a defensive unit that ranked fifth nationally, giving up just 14.3 points per contest after losing eight starters, including seven to the 2022 NFL Draft.
The Football Leadership Council is one of three components of the SEC Student-Athlete Leadership Council. The other two components are the Men's and Women's Basketball Leadership Councils. Student-Athlete Leadership Councils for the sports of football and men's and women's basketball, along with the conference's longstanding Student-Athlete Advisory Council (SAAC), provide student-athletes with additional opportunities to engage with campus leaders and conference office staff. The councils serve as a conduit of communication to the conference office on issues related to student-athlete experience, student-athlete wellness and playing rules.
The other student-athletes who comprise the SEC Football Leadership Council are: DeVonta Smith (Alabama), Cam Little (Arkansas), Malcolm Johnson (Auburn), Derek Wingo (Florida), Eli Cox (Kentucky), Mekhi Wingo (LSU), Cedric Johnson (Ole Miss), Hayes Hammond (Mississippi State), Darius Robinson (Missouri), Kai Kroeger (South Carolina), Omari Thomas (Tennessee), LT Overton (Texas A&M) and Ethan Barr (Vanderbilt).
---
Today's Contents – Click to Read
---
Jump To Comments