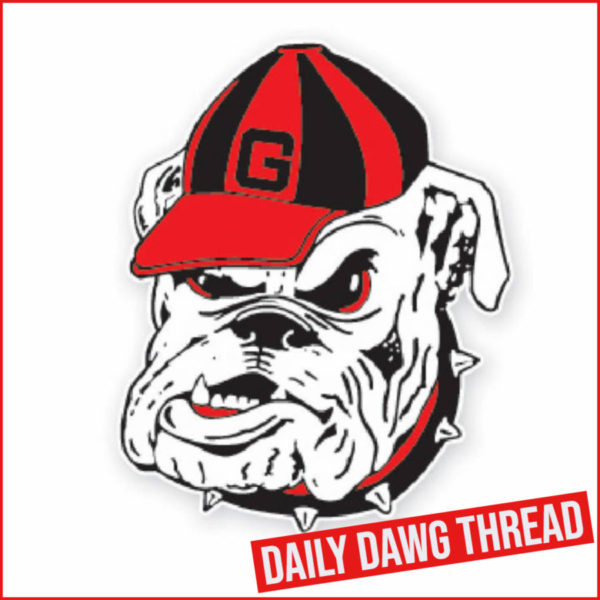 ---
WBB: Jenna Staiti Leds Georgia over Vandy, 71-56
A dominant second-half performance at home saw the No. 14-ranked Lady Bulldogs top the Vanderbilt Commodores Thursday night at Stegeman Coliseum, 71-56.
Jenna Staiti led all scorers tonight with 16 while Javyn Nicholson notched her season-high in rebounds with nine. With the win, Georgia improves to 17-4 overall and 6-3 in the SEC'
"Vanderbilt is a good team that is getting better every time they play," shared head coach Joni Taylor. "We knew it was going to be tough tonight. We prepared for it to be tough, and we knew it was going to be a grind it out game where hopefully we could create separation in the third and fourth quarter – and that's what we did."
The Lady Bulldogs responded to an early Commodore lead as Sarah Ashlee Barker laid in for two. Mikayla Coombs connected with Staiti to give the graduate center her first of six points in the quarter. Georgia trailed 16-13 at the end of the first.
Morrison tied the ball game for the Lady Bulldogs with a three-point jumper to open second-quarter scoring. Midway through the second, Malury Bates finished a bucket to give Georgia their first lead of the game. Bates contributed two blocks on the following possessions to help preserve the Georgia lead. The Lady Bulldogs led 26-23 at halftime.
After Morrison knocked down a pair of free throws to open the third quarter, Staiti kept pace adding two more to her tally with a jumper. Javyn Nicholson showed her strength late on with a tough lay-up to take a foul. The Lady Bulldogs jumped out to a 47-41 lead going into the fourth.
A 10-0 run during the fourth quarter secured the win for Georgia along with Nicholson's six points in the final quarter.
---
Baseball: UGA a Consensus Preseason Top 25 Pick
The University of Georgia baseball team will begin the 2022 campaign as a consensus preseason top 25 pick after two more polls were released Thursday.
The Bulldogs now are ranked in four different preseason top 25 polls including No. 14 by Baseball America. Georgia is ranked No. 16 in the D1Baseball Top 25. On Thursday, The USA TODAY Sports preseason top 25 was announced, and the Bulldogs checked in at No. 17. In the National Collegiate Baseball Writers Association (NCBWA) preseason poll, Georgia was ranked No. 22. Like the previous polls, Georgia is one of eight Southeastern Conference (SEC) teams in the top 25.
The Bulldogs, under the direction of Ike Cousins head coach Scott Stricklin, are preparing for the 2022 season with the opener slated for Feb. 18 at Foley Field. The Bulldogs will feature 29 returning lettermen including eight starters around the diamond and 13 pitchers who logged innings a year ago.
A total of 31 coaches at Division I institutions comprise The USA TODAY Sports board who vote on the poll. All are members of the American Baseball Coaches Association. Here is a link to their Top 25 preseason poll:
Founded in 1962, the NCBWA is dedicated to the advancement of college baseball. Membership is open to writers, broadcasters, and publicists of the sport. Here is a link the NCBWA preseason top 35 poll:
Baseball season tickets are sold out, however there are three new flexible ticket packages available for 5-, 10- and 15-games. Single game tickets for most non-conference games along with Thursday and Sunday SEC games are now on sale. For ticket or group info questions, please call (706) 542-1231, Ext. 1. Ticket sales are available online at www.georgiadogs.com/tickets
---
GYM: Dawgs Face Road Test at Kentucky Quad-Meet
The University of Georgia gymnastics team travels to Lexington for a quad-meet against Kentucky, Central Michigan, and Illinois on Friday, February 4 at Memorial Coliseum. The competition is scheduled to begin at 7 p.m.
In the quad-meet format, Georgia will begin competition on floor, before moving to vault and bars, and finishing on beam.
GYMDOGS EARN THREE EVENT TITLES AGAINST LSU
Georgia gymnasts earned three of four event titles against LSU. Seniors Rachel Baumann, Rachael Lukacs, and Megan Roberts earned the top three scores of the meet on vault with Baumann taking home the title. She also earned the highest score of the night on beam (9.925) and junior Soraya Hawthorne tumbled to a meet-best 9.900 on floor.
PERFECT 10 FOR RACHEL BAUMANN
Senior Rachel Baumann earned a Perfect 10 on floor against Florida. It marked the first Perfect 10 by a GymDog since Marissa Oakley earned the score on bars at the 2019 Athens Regional.
Georgia's last three Perfect 10s on floor were all against Florida (Sydney Snead in 2018 and Courtney Kupets in 2009).
COURTNEY KUPETS CARTER EXPECTING BABY No. 4
Head coach Courtney Kupets Carter and her husband Chris are expecting their fourth child in July. The couple has two daughters, Brooklyn (6) and Savannah (3), and a son Bentley (4).
---
Jump To Comments