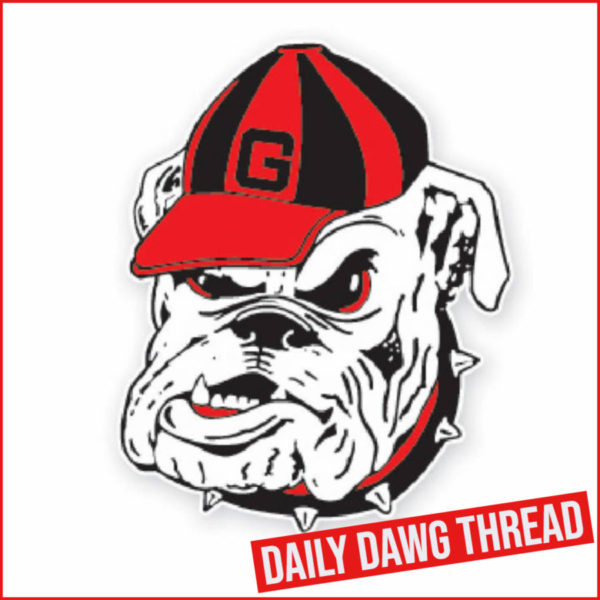 ---
MTENNIS: Blake Croyder Clinches Win Over No. 24 NC State
With the match tied at 3-3, Georgia's Blake Croyder won a thriller at court five ushering the No. 7-ranked Bulldogs to a 4-3 victory over the No.24-ranked NC State Wolfpack Friday evening.
 
No.110-ranked Croyder won the first set decisively 6-2 over NC State's Damien Salvestre. The second set came down to a tiebreaker and Croyder ousted Salvestre 7-6 (12-10) to grab the clinch for the now 4-0 Bulldogs.
 
"Hard to put into words the effort and heart of our guys tonight, head coach Manuel Diaz said. "State played incredibly in doubles and made it really hard on us. It was tough for our guys to adjust to the fast courts, but they battled incredibly hard until they got the job done."
 
Croyder's night started out dominant in doubles with his partner Erik Grevlius, who defeated Martins Rocens and Fons Van Sambeek 6-2. The pair has now advanced to 3-1 in dual competition and has won seven of their last 10 matches.
 
However, the other doubles courts for Georgia did not find the same success on Friday night. Yannai Barkai and Collin Schick defeated No.21-ranked Philip Henning and Trent Bryde 6-2. Tristan McCormick and Hamish Stewart lost to Robin Catry and Luca Staeheli 1-6.
 
 
Down 0-1, the Bulldogs picked up two first-set wins on the singles courts.
 
In a battle of top-ranked talent No.32 graduate transfer Stewart ousted No.36 Catry in straight sets 6-1, 7-5. In his first season donning the red and black Stewart improves to 4-0 in dual competition and 4-2 against nationally-ranked opponents.
 
Fellow graduate transfer Tristan McCormick followed suit conquering his opponent in straight sets as well. Facing Staeheli who is the No. 3-ranked newcomer of the year, McCormick displayed his veteran power in a 6-4,7-6 (7-0) victory.
 
With the Bulldogs up 2-1, No. 62 Bryde on court one and No.23 Henning on court two were in heated third-set battles. Meanwhile, No.110 Croyder and No.119 Thomas Paulsell were in the beginnings of their first sets.
 
Bryde could not hold off his Wolfpack counterpart in a 6-7,6-2,2-6 defeat and NC State evened the match 2-2.
 
Not shortly after Henning presented a 4-6,6-4,7-5  win for the Bulldogs. Georgia then had a one-point advantage with two matches still left to play out.
 
Paulsell fell to Braden Shick 4-6,3-6 and the match was tied 3-3. Georgia had to wait for the win as Croyder's match went down to the wire.
 
The Bulldogs travel to No.10 Wake Forest next for a match on Sunday, February 6.
---
MBB: Georgia (6-16, 1-8 SEC) vs. No. 1/1 Auburn (21-1, 9-0 SEC) Today at 1
Location: Stegeman Coliseum (10,523) in Athens, Ga.
Watch: SEC Network (Dave Neal, pbp; Jon Sundvold, analyst)
Listen: Georgia Bulldog Sports Network – Flagship: WSB AM 750; XM: 382; SXM App: 972. (Scott Howard, play-by-play; Chuck Dowdle, analyst; Adam Gillespie, producer)
The Starting 5…
• Braelen Bridges' current FG percentage of .629 is No. 3 among UGA's all-time season leaders.
• With 124 assists, Aaron Cook is just one assist away from joining UGA's all-time top-20 season leaders.
• In 6 outings against ranked foes (4 JUCO, 2 at UGA), Kario Oquendo is averaging 22.3 ppg with a 62.2 FG pct.
• Jaxon Etter is shooting 66.7 pct. from 3-point range in SEC play, 20.7 pct. better than any other player averaging 1.0 3FG.
• UGA's seven first-year transfers combined to score 4,782 points at their previous schools.
The Opening Tip
The Georgia Bulldogs wrap up a two-game homestand to open the calendar's shortest month on Saturday when they host Auburn in a 1:00 p.m. matinee at Stegeman Coliseum.
The Bulldogs are in the midst of a stretch of games with four outings against potential NCAA Tournament teams in a five-contest span. Georgia hosted Arkansas, a No. 8 seed in ESPN.com's Friday edition of its bracketology, on Wednesday. Auburn is a No. 1 seed in those projections.
Next Wednesday, the Bulldogs will face Florida, the "first team out" of the current bracket projections, on the road. After hosting South Carolina next Saturday at 2:00 p.m. – please note the game time for that contest was changed from its original start time of 1:00 p.m. – Georgia will trek to Baton Rouge to face LSU, a No. 6 NCAA seed, on Jan. 16.
After the Bulldogs wrapped up January by playing five of seven games away from Athens, February features a much more home-heavy slate for Georgia.
Georgia opened SEC play with a heart-breaking, 81-79 home setback to Texas A&M on Jan. 4. After that, the Bulldogs' next seven contests included trips to Lexington, Starkville, Auburn, Columbia (of the South Carolina variety), and Nashville.
---
Jump To Comments