Jump To Top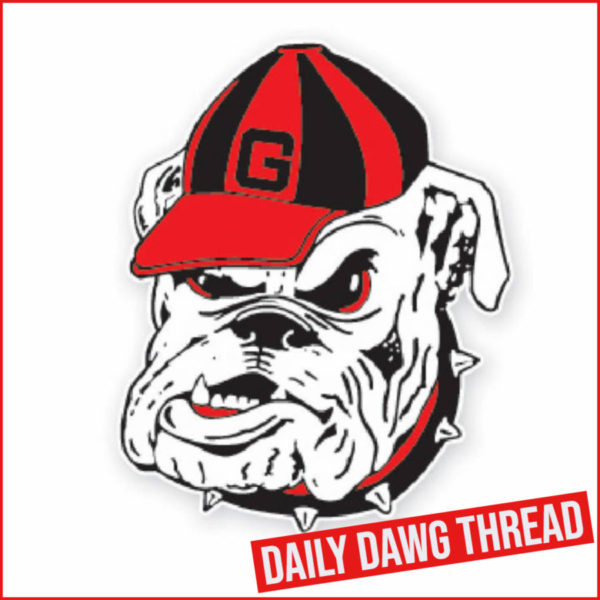 WBB: Brittney Smith's hot hand paces Georgia to win over Vandy
The Georgia women's basketball team shot 67 percent from the field, marking its best shooting percentage in a game since 1988 and the sixth-best mark in program history, to defeat the Vanderbilt Commodores 79-61 Sunday afternoon at Memorial Gymnasium.
Georgia improves to 16-9 overall and 5-6 in the SEC. Vanderbilt falls to 10-14, 1-9.
Fifth-year senior Brittney Smith finished two points off her career high with 24 off a 9-of-10 shooting effort and 6-of-6 mark at the free-throw line. Diamond Battles posted her ninth-straight game in double figures with 14 points, while Javyn Nicholson added 14 and Zoesha Smith scored 12.
In addition to one of the best overall shooting performances in school history, Georgia hit 87.5 percent (21-of-24) from the free-throw line.
B. Smith scored 12 of Georgia's first 16 points as the Lady Bulldogs knocked in their initial 11 shots in the contest. UGA went on a 17-0 run and finished 11-of 12 from the field to lead 27-11 at the end of one.
The Lady Bulldogs led 45-29 going into the break, scoring their most points in a half this season.
Hot-shooting Georgia cooled down in the second half, missing six-straight, while Vanderbilt went on a 7-0 run to inch closer. The Commodores never got closer than 13 points and Georgia rolled to the 79-61 victory.
---
WGOLF: Dawgs, Bae lead Collegiate Invitational at Guadalajara Country Club
Jenny Bae and the Georgia women's golf team are atop the individual and team leaderboards at the midway point of the Collegiate Invitational at Guadalajara Country Club. The field played the first round and half – 27 holes – on Sunday and will complete the tournament on Monday.
The Bulldogs shot 5-over as a team on Sunday, a stroke better than No. 24 Baylor. Individually, Bae is tied with Charlotte Heath of Florida State at 2-under.
"We think – well, really we know – we're the best team in the country," head coach Josh Brewer said. "Today was a good day as we try to prove that. We might not be able to do it every day, but today showed the hard work we put in over the break and the swagger we want to play with this spring. We had contributions from everyone in the lineup. Tomorrow, we'll come back and try to build on that. The way we played today is what we're going to need if we want to accomplish our ultimate goals come May."
Georgia grabbed a three-shot lead by shooting 1-over 289 in the first round. The Bulldogs played the first nine holes of the second round at 4-over.
In the opening round, the Bulldogs counted a pair of 1-under 71s from Bae and Caterina Don, a 73 from Jo Hua Hung and a 74 from Céleste Dao. In the afternoon, Georgia counted Bae's 1-under 35, a pair of 37s from Hung and Candice Mahé and a 39, the tally posted by both Dao and Don.
Overall, three Bulldogs are among the top-10 individuals, with Don and Hung are tied for 10th at 2-over 110. In addition, Dao is tied for 20th at 133, Mahé is tied for 38th at 116 and Isabella Holpfer, who is competing as an individual, is tied for 51st at 119.
Bae reached the turn in the first round at even following birdies at No. 3 and No. 7 and bogeys at No. 5 and No. 7. Bogeys at No. 10 and No. 13 along with a birdie at No. 12 left her 1-over through 15 holes; however, consecutive birdies at No. 16 and No. 17 sparked Bae to her 11th par-or-better effort in 13 rounds this season. She was 1-over through eight holes in the second round before closing with an eagle-3 at No. 9.
"Jenny continues to show that she's not only one of the best players in the country, she's one of the best players in the world," Brewer said. "Days like today are why she came back. She wants the opportunity to lead us to an amazing spring to wrap up her college career. I'm proud of her, and I'm proud of her teammates for stepping up today. She's a special player who has put herself in contention again and now has a chance to go out tomorrow and claim another title."
Don started quickly, with birdies at No. 1 and No. 3. She gave those strokes back with bogeys at No. 6 and No. 8 but moved back into the red before the turn with a birdie at No. 9. After moving back to 2-under with her fourth birdie of the day at No. 13, Don wrapped up her loop with a bogey at No. 18.
Trailing the Bulldogs and Bears in the team field are No. 10 Florida State at 441; Cal at 447; No. 12 Virginia and Virginia both at 448; Michigan at 452; No. 8 Ole Miss and No. 13 Arizona and Maryland all at 458; N.C. State at 459; and North Carolina at 470.
---
Jump To Comments