Jump To Top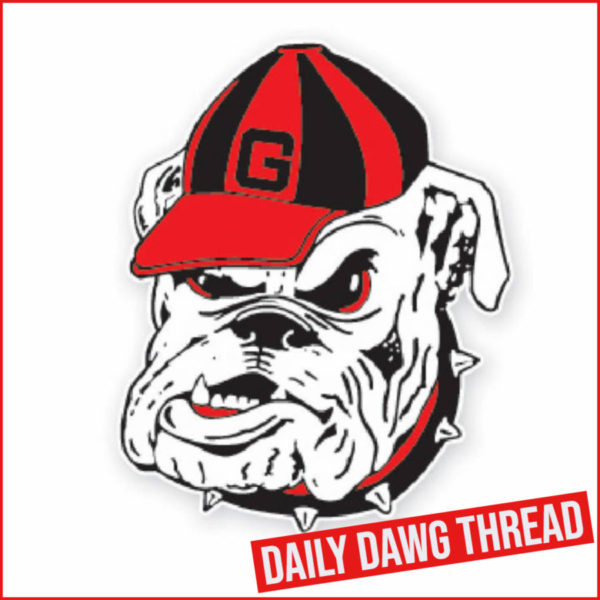 MBB: Georgia (14-9, 4-6 SEC) vs. Ole Miss (9-14, 1-9 SEC) tonight at the Stege
Tuesday, February 7 at 7:00 p.m. ET
Stegeman Coliseum (10,523) in Athens, Ga.
Series History: UGA leads, 77-46
Last meeting: UGA, 62-58, on Jan. 14, 2023
Video: SEC Network (Mike Morgan, pbp; Joe Kleine, analyst)
Audio: Georgia Bulldogs Radio Network (WSB AM 750; SiriusXM: 382; SXM App: 972) (Scott Howard, pbp; Chuck Dowdle, analyst; Adam Gillespie, producer)
The Starting Five
• Eight different Dogs have been used to comprise 11 different starting lineups for UGA this season.
• Georgia is 11-1 at home this season, improving Mike White to 18-2 all-time in Stegeman Coliseum.
• UGA is ranked No. 2 nationally in bench minutes, with reserves logging 45.5 percent of the Dogs' PT.
• UGA's assist-to-TO ratio is up by +.22 since Thanksgiving, the best improvement by an SEC team during that span.
The Opening Tip
Georgia returns to the extremely friendly confines of Stegeman Coliseum on Tuesday evening when the Bulldogs host Ole Miss.
Georgia has compiled an 11-1 home record this season and with five regular-season games in Athens, could challenge the program's season record for home victories – 15 home Ws during the 2015-16 season.
Mike White is now 18-2 all-time in Stegeman. He was 1-0 at Louisiana Tech and 6-3 at Florida before arriving in Athens this season.
Georgia dropped to 14-9 overall and 4-6 in the SEC play after road setbacks to No. 25/23 Auburn and Texas A&M last week. The Bulldogs faced the Aggies without leading scorer Terry Roberts, who suffered a concussion in the matchup with Auburn.
Ole Miss is one of five SEC teams Georgia will face on a home-and-home basis this season. The Bulldogs are currently 3-3 against those foes, defeating Auburn, Ole Miss and South Carolina and dropping road outings at Florida, Kentucky and Auburn.
Series History Ole Miss
Georgia is 77-46 all-time versus Ole Miss, including a 42-15 edge in Athens.
Most recently, the Bulldogs rallied to a 62-58 win over the Rebels three and a half weeks ago in Oxford on Jan. 14.
Kario Oquendo scored all of his game-high 15 points in the second half to lead Georgia, including the Bulldogs' final 12 points of the afternoon.
Terry Roberts added 14 points and game-high tallies of seven rebounds and five assists.
With Georgia trailing 54-50 and 5:44 remaining, Oquendo put up all of the Bulldogs' digits in a 12-4 run to close out the contest. He hit back-to-back 3-pointers that flipped the score from down 56-54 to up 60-56.
Following an Ole Miss bucket, Oquendo knocked down both ends of a one-and-one with three seconds left to ice the victory.
The win was Georgia's first road victory since they defeated Auburn, 91-86, on Feb. 2, 2021 – a span or 711 days.
In the Rebels' last trip to Athens on Feb. 19 last, Braelen Bridges' 17-point performance led Georgia in an 85-68 setback to Ole Miss.
Kario Oquendo added 14 points and Jabri Abdur-Rahim scored 11. Former Bulldog Tye Fagan paced the Rebels with game-high tallies of 20 points, five assists, four steals and 38 minutes.
The Rebels led 42-38 after a buzzer-beating 3-pointer entering the intermission and gradually expanded that distance throughout the second stanza.
---
WGOLF: Team third, Bae second at Collegiate Invitational
The Georgia women's golf team opened its spring season with a solid third-place showing at the Collegiate Invitational at Gualajara Country Club on Monday. The Bulldogs were led by super senior Jenny Bae, who finished as the individual runner-up.
Georgia shot 884 over the 54-hole tournament and in the process defeated six teams ranked ahead of the Bulldogs entering the spring, including by double-digit gaps over No. 8 Ole Miss, No. 12 Virginia and No. 13 Arizona.
"We started the final round tied for the lead and had ourselves in the final group, which is where we expect to be," head coach Josh Brewer said. "This was an opportunity to learn. There are many, many positives to take from it because we got contributions from throughout the lineup."
Bae shot 5-under 211, a shot behind medalist Rosie Belsham of Baylor. Belsham fired a 6-under 66 in Monday's final round to squeeze past Bae.
"Overall, I feel like this is a good start to my spring season," Bae said. "I haven't played competitive golf in about a month, and I think I was a little bit rusty and a little bit nervous and tense. As the rounds went on and as the days went on, I kind of eased into it."
The tournament began Monday at its midway point following 27 holes, the first round and a half, on Sunday. Georgia was alone atop the team leaderboard, while Bae was tied with Florida State's Charlotte Heath for the individual lead. After the final nine holes of the second round, the Bulldogs were tied with Baylor atop the team field, and Bae had surged to a three-shot lead.
Led by Belsham's 66, the Bears shot 2-under 286 to claim the team title at 872.
"Hat's off to Baylor," Brewer said. "They played an amazing round of golf. It happens. We don't get to play defense like most sports. We can only control ourselves. It stings, but I'd rather have it stinging the first of February than the last of May."
No. 10 Florida State finished second at 882, followed by the Bulldogs, Cal at 894, N.C. State 896, Arizona at 897, Maryland at 901, Michigan at 902, Tennessee 905, Virginia at 907, Ole Miss at 914 and North Carolina at 918.
Georgia finished the second round at 9-over 297 as a team. Bae led the way with a 3-under 69, her ninth score in the 60s in 15 rounds this season. The Bulldogs also counted a trio of 76s from Caterina Don, Jo Hua Hung and Candice Mahé.
Bae also posted Georgia's low loop in the third round, a 1-under 71. A 75 from Don and a 76s from Céleste Dao Hung rounded out the counting scores.
Overall, Don tied for 10th at 222, Hung tied for 18th at 225, Dao tied for 37th at 230, Mahé tied for 53rd at 236 and Isabella Holpfer, who competed as an individual, tied for 59th at 244
Georgia will return to action next week when the Bulldogs compete in the Lamkin Invitational, which will be hosted by San Diego State at The Farms Golf Club in Rancho Sante Fe, Calif.
"I'm going to look at this like a Regional," Brewer said. "We finished third, which would get us out. Now you hit reset and get ready for the next one, which would be the national championships. That's the way we have to approach it. Now, everyone is back to scratch and people are going to be gunning for us because we're the best team out there. We'll need to handle traveling across the country and hopefully we'll be in contention again come the final round."
---
Jump To Comments