Jump To Top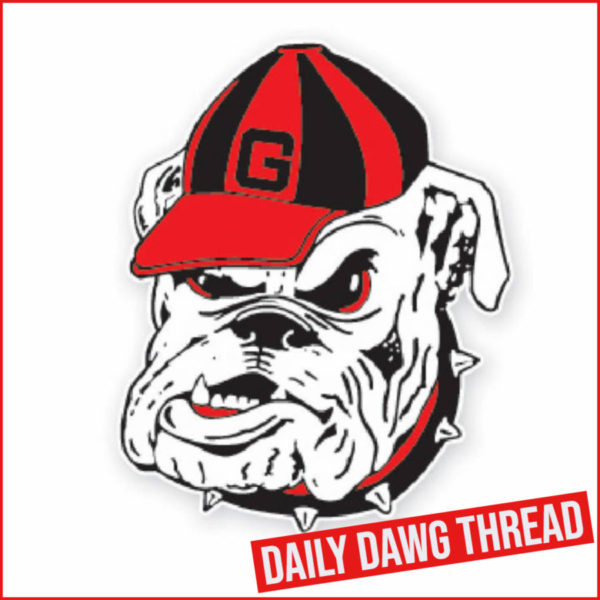 MBB: Mike White Postgame Presser – Georgia vs. Ole Miss 2023
---
Men's Basketball seating will change with Stegeman renovations

Student seating, season ticket locations and the team benches will be adjusted at Stegeman Coliseum to enhance the game day experience prior to the 2023-24 Georgia men's basketball season, Josh Brooks, the UGA Athletic Association's J. Reid Parker Director of Athletics, announced on Tuesday.
"We are keenly aware that reseating Stegeman Coliseum is a significant and emotional issue," Brooks said. "Many of our fans have held men's basketball season tickets for a number of years, and we sincerely appreciate their support and attendance. A tremendous amount of time and thought went into our reseating plan, and we feel that it achieves our goal of enhancing the atmosphere at Stegeman Coliseum while remaining one of the most affordable men's basketball tickets in the SEC."
The season ticket cost will remain the same for the 2023-24 season, and more than 80 percent of seats will have the same or lower required per-seat contribution.
The most noticeable aspects of the plan feature adjusting the location of the Georgia student section to include court-level seating areas in sections T, U and V and switching the locations of the home and visiting benches.
"By relocating the student section along the sideline, we will provide a better home court advantage and experience for not only our students, but also our student-athletes and fans," Brooks said.
Georgia will join a growing list of basketball and/or football programs to go through a recent reseating process. Over the past five years, more than 50 Division-I programs have gone through a similar adjustment in their home venues.
Order of seat selections for season tickets will be based on a multiple factors, including cumulative priority points for members of the Georgia Bulldog Club and consecutive years of men's basketball season ticket purchases.
The reseating will also involve the relocation of additional groups such as UGA faculty/staff and Athletic Association staff – both former and current. Those assignments will be determined by criteria such as years of season ticket purchases and usage of those tickets.
---
Latest Athletic Board Meeting Topics
The University of Georgia Athletic Association Board of Directors held its annual winter meeting Tuesday in Athens.
The 90-minute gathering included financial reports, updates on Georgia's athletic teams — highlighted by a historic fall season — reports on current and future facility projects and the announcement of a Stegeman Coliseum revamped seating initiative.
A report from J. Reid Parker Director of Athletics Josh Brooks took a prominent place on the meeting's agenda.
Brooks began his remarks with a tribute to Devin Willock and Chandler LeCroy, members of the Georgia football program who were tragically killed in a car accident on Jan. 15. Brooks then honored a number of UGA legends, including Vince Dooley, Charley Trippi, Dick Copus, Anthony Cushenberry, John Mitchell, Steve Webber, Ernie Battinelli, and Lilly Kimbell, who all passed away this past year.
Among the topics Brooks discussed included:
• Recognition of the record-breaking fall athletics season for Georgia Athletics. In addition to the football team's second-straight national title, the Bulldog volleyball and soccer programs each made the NCAA tournament in the same season for the first time in school history, and each advanced to the second round.
• An update on the Learfield Directors' Cup standings, where Georgia recorded its highest point total (200) and tied for its highest-ever fall ranking (27).
• Praise for the hard work of Georgia's student-athletes, who earned a combined 3.22 GPA this past fall, marking the highest overall GPA for a fall term in the Athletic Association's history.
• Recognition of several Georgia coaches, including SEC Coaches of the Year Kirby Smart and Tom Black.
• An update on the Jack Bauerle event and this week's Title IX celebration.
• A tribute to State of Georgia Sports Hall of Famers Mark Richt, Al Parker and Steve Webber.
• Updates on The Georgia Bulldog Club's fundraising at an all-time record of $86.4 million in fiscal year 2022.
• Updates on several facility projects, including the Lindsey Hopkins Indoor Tennis building, scheduled to completed December, 2023; the Sanford Stadium south side improvements, with Phase 1 on schedule to be complete August, 2023; and upgrades to the Jack Turner Softball Stadium and Foley Field, with construction to begin in the summer of 2023.
• An announcement of the renovation of the Butts-Mehre Heritage Hall Museum.
Revamped Seating for Stegeman Coliseum
Brooks then announced plans to revamp the seating in Stegeman Coliseum for men's basketball games. Georgia Senior Deputy Director of Athletics Darrice Griffin provided more details on this project. Highlights included:
• Moving the students closer to the floor and expanding their seating to court-level in sections T, U and V.
• Switching the home and visitors bench areas.
• Developing a donor area seating in the horseshoe end of the arena.
• Griffin emphasized the amount of time and effort that went into making sure the Athletic Association maintains its commitment to longtime fans and supporters.
• The season ticket cost will remain the same for the 2023-24 men's basketball season and 80 percent of seats will have the same or lower required per-seat contribution. Georgia men's basketball season tickets will remain one of the most affordable in the SEC.
Academic Report
Faculty Athletics Representative, Prof. David Shipley gave an academic report. Highlights included:
• In addition to the record-breaking combined GPA this past fall, 354 student-athletes finished with a 3.0 or better.
• Twenty-four student-athletes graduated in December.
• Nine of Georgia's athletic teams recorded their highest fall GPA ever.
• Volleyball had a 3.58 fall GPA; soccer recorded its best fall ever with a 3.55 team GPA.
• Women's cross country led all teams with a 3.7 GPA.
• All women's teams were at or above a 3.02 GPA.
• Men's tennis had the highest GPA on the men's side with a 3.68.
Quotes from J. Reid Parker Director of Athletics Josh Brooks
On Foley Field renovations …
"When I first took the job, I met with Coach Stricklin and we knew improvements to Foley Field would be important, not just for recruiting but for student-athlete development. Right now, our pitchers are practicing in their bullpen outdoors, so having an indoor pitching area is important, not to mention the technology that goes along with it. We have seen the impact facilities can have on recruiting. When you look across the league in the SEC, the facilities arms race has gotten competitive across the board. To keep growing this program we thought it was important. In addition, it will create more premium seating in general to really keep improving."
On Mike White's reaction to revamped seating at Stegeman …
"Mike is a very pragmatic guy and he is really patient. This was one of the early things we wanted to do. One of the other things we are looking into is a new weight room for basketball in the Coliseum. That is something we are working on as well, but this was a big thing. When he first got here he said 'look, this is a great arena, but we have to do something to make it more intimidating.' I think the first evidence of that was Stegmania, where we had an opportunity to see what it looked like. Having those students down low, having that vision, we knew this could really impact a game."
---
SB: Georgia opens the season at Black & Gold Classic in Orlando
Dates: Feb. 9-12, 2023
Location: Orlando, Fla.
Stadium: UCF Softball Complex
Georgia's Schedule:
Thursday, Feb. 9
6 p.m. – at #18 UCF
Friday, Feb. 10
11 a.m. – vs. Ohio State
1:30 p.m. – vs. Boise State
Saturday, Feb. 11
9 a.m. – vs. UMass
Sunday, Feb. 12
9 a.m. – vs. Boise State
Streaming: ESPN+ (Thursday)
The Georgia Bulldogs will open the 27th season of softball in Athens, Thursday evening against No. 18 UCF in Orlando, Florida.
No. 15/13 Georgia is set to take on the host Golden Knights, Ohio State, Boise State, and UMass in Orlando as part of the Black & Gold Classic. The Bulldogs will play five games in four days on opening weekend.
Thursday's season opener against UCF will stream live on ESPN+.
Series Histories
UCF
» Georgia leads the all-time series 2-1
» The Bulldogs and Golden Knights opened the 2022 season in Orlando. UCF won the opener 7-6 in eight innings.
» The previous meeting was also a one-run game in 2017, also in Orlando with Georgia winning 6-5
Ohio State
» Georgia leads the all-time series 5-1
» The last meeting was in 2017 in Orlando at the UCF Tournament
Boise State
» First meeting
UMass
» Georgia leads the all-time series 6-2
» The Minutewomen visited Athens in 2019 and 2022, Georgia winning all four games
» Before 2019, the Bulldogs and Minutewomen had not met since 2005
---
WTENNIS: 2014 grad, Lilly Kimbell passed away Sunday
Former University of Georgia women's tennis player Lilly Kimbell, a 2014 graduate, passed away Sunday at the age of 31.
"We were stunned and heartbroken to learn of Lilly passing away," said Georgia head coach Jeff Wallace. "I will always remember how she helped create a culture of excellence with her attitude and work ethic. Lilly was a fantastic teammate and was always smiling and laughing during practice and matches. She ranks as one of the most successful doubles players in Georgia tennis history. During the spring of her sophomore year, she went undefeated in doubles with Maho (Kowase), and their 22-match winning streak is still a school record. Our thoughts and prayers go out to her family."
A native of New Braunfels, Texas and member of the 2011-2014 tennis squads, Kimbell registered 197 combined wins – 109 doubles and 88 singles. Kimbell was a part of the 2014 SEC Tournament Championship team that finished 24-5, as well as the 2013 squad that went 24-4 and claimed the SEC Championship. She was a part of four teams that advanced to the NCAA Quarterfinals. Kimbell was named to the SEC All-Tournament team in 2012 and 2014. As a senior, Kimbell went 30-8 in singles and was tabbed the ITA Regional Most improved Senior of the Year. As a freshman, Kimbell won the 2011 ITA Southeast Regional Doubles Championship with Chelsey Gullickson.
She holds the record for most consecutive doubles wins in a season – 22 with Kowase in 2012, ranks fourth in career doubles victories with a 109-31 record and ranks seventh in doubles wins in a season with a 32-5 record in 2012.
Kimbell earned a bachelor's degree in Human Development and Family Science in 2014 and a masters in Sport Management in 2016, while working for the athletic department. Following her Bulldogs career, Kimbell served as an assistant tennis coach at Eastern Illinois, as well as, St. Mary's in San Antonio. She also worked for the Addison Group, Supreme Lending and Paycom – all headquartered in the Dallas area.
---
Jump To Comments