Jump To Top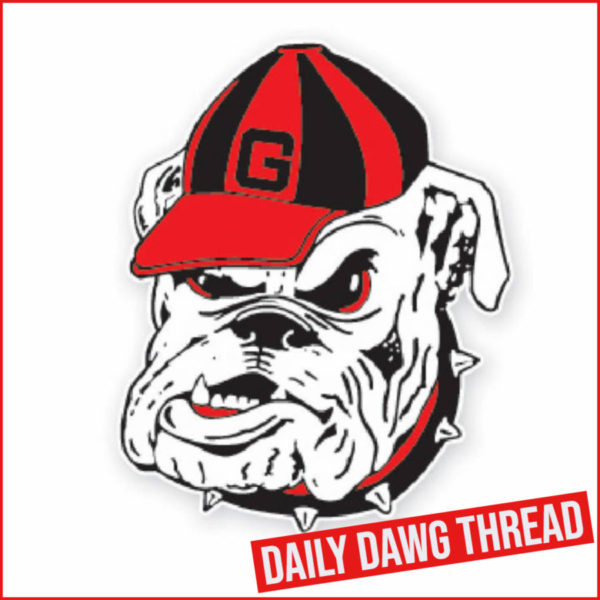 SB: UGA opens with a win over UCF
The 15th-ranked Georgia softball team defeated No. 18 UCF Thursday evening, 4-2, at the UCF Softball Complex to open the 2023 season.
Four Bulldogs combined for four hits: Jaydyn Goodwin, Sara Mosley, Lyndi Rae Davis, and Jaiden Fields. It was Fields that provided the two-run go-ahead hit in the sixth to put Georgia in the lead 3-2.
Dallis Goodnight and Sydney Chambley took advantage of free bases as each drew three walks. They each stole two bases. As a team, Georgia stole six bases against the Knights. It was the most stolen bags by Georgia since Feb. 24, 2018, when UGA (1-0) stole nine in a game against Charlotte.
Graduate pitcher Shelby Walters worked four and a third innings in her start, allowing two runs (one earned) on six hits. She fanned three batters and did not allow a walk in the no-decision. Junior Madison Kerpics (1-0) pitched two and two-thirds scoreless innings in relief, allowing just one hit with no walks and striking out three.
"I'm super proud of the fight," head coach Tony Baldwin said. "It was great to get into a competition again with adrenaline. You practice and practice and practice and it's just not the same when the lights are on. It was a great crowd tonight with excellent competition.
"I thought the key to the game was Shelby [Walters] making the pitches to minimize damage. Sara Mosley was outstanding at third base and made some really clutch plays. She also got a big hit to get us on the board. And then Jaiden Fields, she's has been clutch her whole career, comes up in that moment and switches the momentum for us. Madison [Kerpics] came in and was really sharp. It was a total team effort and I look forward to getting back at it tomorrow."
After one and a half scoreless innings, UCF (0-1) broke through in the second by loading the bases with no out and scoring the go-ahead run on an RBI fielder's choice. Walters wiggled out of the jam to limit the Knight's rally, 1-0.
Goodnight led off the top of the third with a walk, stole second, and advanced to third on a groundout. Mosley evened the score with a double to the wall in center, plating Goodnight, 1-1.
The Knights answered back with an RBI base hit off the bat of Chloe Evans in the home half of the third to carry a 2-1 lead into the fourth.
A pair of free bases to begin the sixth inning sparked a three-run, go-ahead inning for Georgia. A leadoff walk and a hit batsman followed by a bunt for a hit from Davis loaded the bases with nobody out. Fields found a hole in the right side of the infield to drive in Chambley and Sydney Kuma to go ahead 3-2. Fields worked her way around to third then scored on a two-out passed ball to widen the lead to 4-2 in favor of Georgia.
Kerpics held the Knights in the sixth and seventh innings en route to the victory for the Bulldogs.
The Bulldogs return to action Friday with a pair of games. Georgia and Ohio State will square off at 11 a.m. then will take on Boise State at 1:30 p.m. at the UCF Softball Complex in Orlando. Both games will steam live on ESPN+.
---
WTENNIS: No. 5 Georgia vs. No. 6 Stanford to open 2023 ITA National Team Indoor Championships Today
2023 ITA NATIONAL TEAM INDOORS
Date: Feb. 10-13, 2023
Time: All Day
Location: Seattle, Washington
Site: Nordstrom Tennis Center | Seattle Tennis Club
QUICK HITS
794 Wins, 19 SEC Titles, Six National Championships
Georgia head coach Jeff Wallace is now in his 38th year at the helm of the Bulldogs' tennis program. As the nation's winningest active women's tennis coach, Wallace is one of only two coaches to record 750 wins in women's tennis history. Wallace enters the 2023 dual season with 792 career victories.
Sleepless 'til Seattle
The Bulldogs punched their ticket to the 2023 ITA National Team Indoors Championship thanks to a 4-0 win over Stetson on Friday, Jan. 27 and a 4-1 win over Notre Dame on Saturday, Jan. 28. Georgia has been a host site in all but two years since the ITA Kick-Off inaugural season in 2009. The Bulldogs are 26-0 in Athens, and 27-1 overall in the opening spring event. The Bulldogs own four National Indoor Titles (1994, 1995, 2002, 2019) in 31 appearances, dating back to its inception in 1988.
Dawgs in the Polls
Fifth-ranked Georgia owns four rankings: A quartet of individuals, No. 11 Lea Ma, No. 39 Mell Reasco, No. 40 Dasha Vidmanova and No. 84 Anastasiia Lopata. In the fall, the ITA also ranks the Top-10 Freshman/Newcomer, Lopata came in at No. 10.
The Field
Georgia will compete against a field that features players from Auburn, Duke, Iowa State, Michigan, North Carolina, Ohio State, Oklahoma, Pepperdine, San Diego, Stanford, Texas, Texas A&M, Vanderbilt, Virginia and Washington (host).
The Stakes
The 16 teams will compete in a single elimination draw for the 2023 ITA National Women's Indoor Championship. The Bulldogs own four National Indoor Titles (1994, 1995, 2002, 2019) in 31 appearances, dating back to its inception in 1988.
The Schedule
Friday:
Round of 16 – #5 Georgia vs #6 Stanford at 12:00 PM ET
Saturday:
Quarterfinals – (#4 Duke or #15 Oklahoma) at 12:00 PM ET
Consolation Quarterfinals: (#4 Duke or #15 Oklahoma) at 3:00 PM ET
Sunday:
Semifinals – 3:00 PM ET
Main Draw Consolation – 12:00 PM ET
Consolation Semifinals – 6:30 or 9:30 PM ET
Consolation Draw – 6:30 or 9:30 PM ET
Monday:
Championship – at 3:00 PM ET
---
BASEBALL: Connor Tate Named Preseason All-SEC
Graduate outfielder Connor Tate has been named to the preseason All-Southeastern Conference baseball team in a vote of the league coaches, the SEC announced Thursday.
A 6-3, 211-pound native of Bishop, Ga., Tate has been the team's Gordon Beckham MVP award recipient the past two seasons. He batted .344 with 10 home runs and 33 RBI in 2021 and was even better last year when he hit .354 with 13 home runs and 58 RBI. He earned a degree in Sport Management in 2021. Currently, he is pursuing a Learning, Design and Technology Certificate. Tate was among three outfielders named to the 2023 preseason All-SEC Second Team. Tate, who has played in 163 games including 129 starts, has a .327 career batting average with 27 home runs and 115 RBI.
The league's 14 head coaches voted on a 12-man first and second team, the predicted order of finish in each division as well as the overall SEC Champion. LSU was picked to win the Western Division as well as the SEC, receiving 11 of the 14 votes to be the overall champion. The Tigers visit Foley Field May 18-20. Tennessee is the favorite to take the Eastern Division, and the Volunteers face Georgia in Athens May 5-7. According to the league's coaches, the rest of the Eastern Division's finish will feature Florida, Vanderbilt, South Carolina, Georgia, Kentucky and Missouri. Behind LSU, the Western Division race will end up with Texas A&M second followed by Arkansas, Ole Miss, Alabama, Auburn and Mississippi State.
The 2023 regular season begins Feb. 17 with conference play set to open March 16. The 2023 SEC Baseball Tournament will be held May 23-28 at the Hoover Met in Hoover, Ala.
The Bulldogs play host to Jacksonville State in a three-game set on the 17th. Georgia begins SEC play next month against South Carolina at Foley Field.
---
Basketball teams celebrate the 40th anniversary of the 1983 Final Four squads this weekend in Athens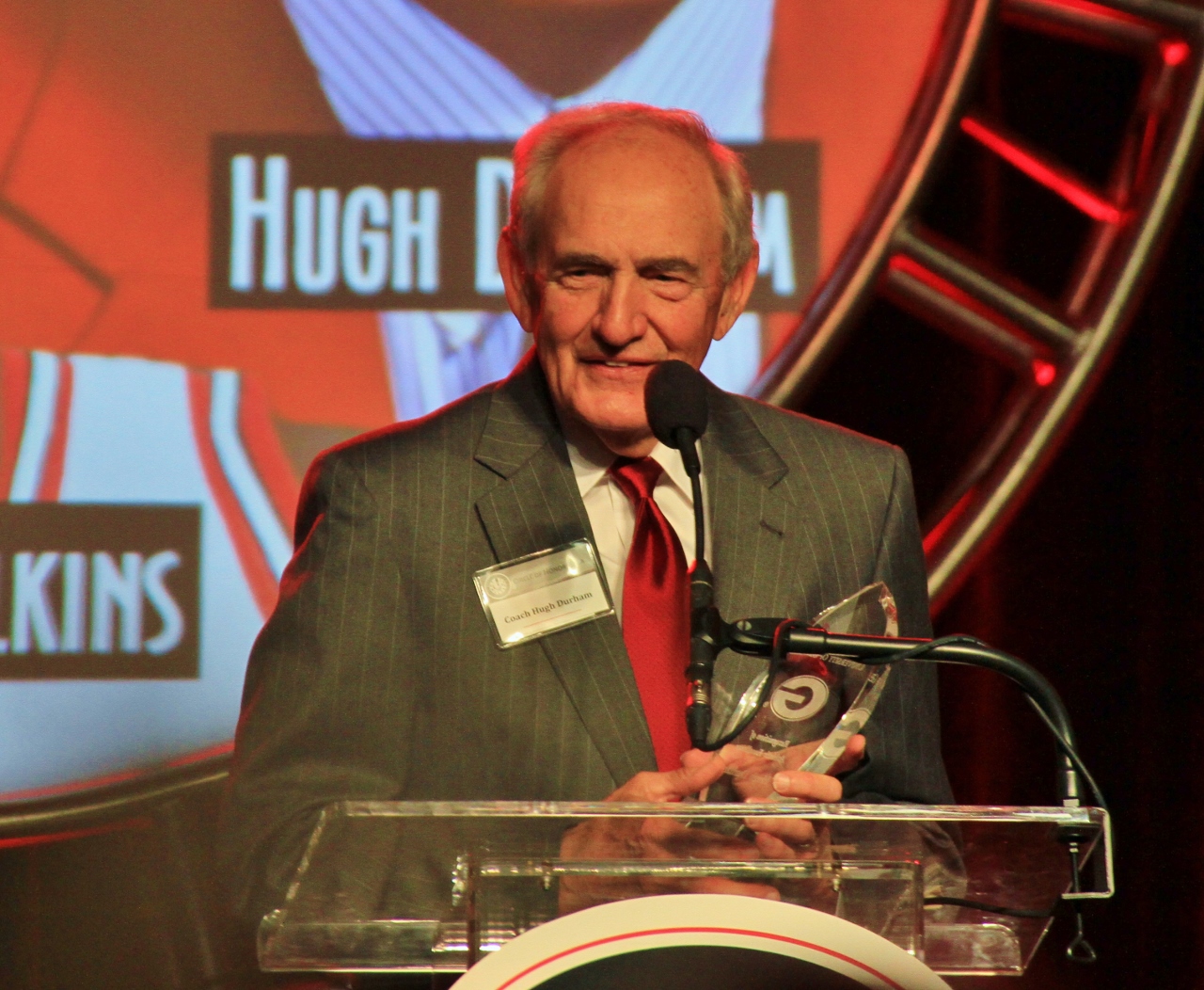 The University of Georgia men's and women's basketball teams will celebrate the 40th anniversary of the 1983 Final Four squads this weekend in Athens.
Georgia made history in 1983 as the first school to have both its men's and women's basketball programs reach the NCAA Final Four in the same season — a distinction the school held until 1999.
Led by Hall of Fame head coach Hugh Durham, the Bulldogs defeated No. 1 seed St. John's and the Michael Jordan led No. 2 seed North Carolina to advance to the Final Four. Fellow Hall of Famer Andy Landers guided the youthful Lady Bulldogs, led by Janet Harris, Teresa Edwards, Wanda Holloway and Lisa O'Connor, to the program's first-ever SEC title en route to its first Final Four.
It's been 40 years since the greats of Vern Fleming, Derrick Floyd, Terry Fair and James Banks, along with Harris, Edwards, Holloway and O'Connor helped make history at the University of Georgia.
To honor this 40-year mark, members of the 1983 men's team will be honored at halftime of the Kentucky game on Saturday, while the 1983 women's squad will be recognized during halftime of the Lady Bulldogs' matchup against Florida on Sunday.
This weekend marks Alumni Weekend for the women's team, with the 1983 recognition taking center stage among several notable returning alumni.
---
MBB: 2023 Mike White Basketball Camps Announced
Details for the 2023 Mike White Basketball Camps have been finalized, with Georgia's head coach set to host three sessions – two individual and one team – in June. Registration for the camps is available at mikewhitebasketballcamps.com.
The individual camps will be held on June 12-15 and June 19-22 from 9:00 a.m.-4:00 p.m. each day at the Georgia Basketball Practice Facility. The cost of each session is $350, and they are open to any and all boys entering the 3rd grade through the 12th grade. The camps will include skill instruction with the Georgia coaching staff and players, daily competitions, 5-on-5 games, camp awards and lunch. Participants also will receive a camp t-shirt and enjoy an autograph session with the Bulldogs.
The team camp will be held June 9-11 and is open to junior varsity, varsity and AAU teams. Teams can select the number of days they wish to participate at $225 for one day, $400 for two days or $575 for all three days. In addition, discounts are available to schools and organizations that bring multiple teams to camp. Teams are guaranteed three games each day, which will be played with GHSA officials and feature four eight-minute quarters with a running clock. Each camper and coach will receive a camp t-shirt.
For questions or more information on any of the camps, please contact Ben Gonzalez, Georgia Basketball's Director of Operations, at bgonzalez@sports.uga.edu.
---
Jump To Comments