Jump To Comments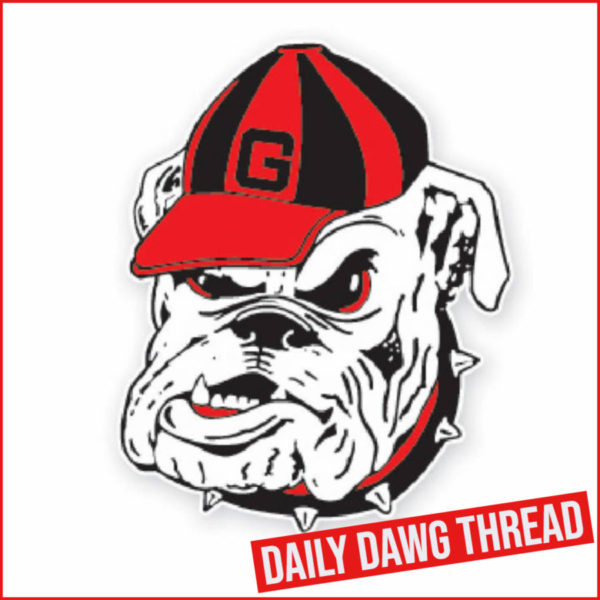 WTENNIS: Georgia Blanks Washington at ITA Indoors
Third-ranked Georgia blanked No. 16 Washington 4-0 Friday afternoon, in the opening round of the 2022 ITA Women's Indoor National Championship.
Georgia (3-0) captured the doubles point and swept three singles matches in straight sets against Washington (6-1). In doubles, the freshmen duo of Mell Reasco and Dasha Vidmanova rolled the competition on court two, defeating Washington's Sarah-Maude Fortin and Nike Zupancic 6-2. After falling behind early on court three, the tandem of Guillermina Grant and Meg Kowalski overcame a 3-1 deficit to top Washington's Kelly Leung and Zoey Weil 6-3.
In singles, the Bulldogs got wins from Graduate Morgan Coppoc plus freshmen Reasco and Dasha Vidmanova. Coppoc paced the Bulldogs defeating Washington's Astrid Olsen 6-0, 6-3 at the No. 5 spot. She was followed by No. 10 Reasco who continued her dominant play, topping Sarah-Maude Fortin 6-2, 6-2 at No. 2, while Vidmanova cliched the match and picked up her first ranked win of the year, beating No. 98 Nika Zupancic 6-3, 6-4 in the No. 3 match.
"We came out and I thought we played some really solid doubles," said Georgia head coach Jeff Wallace. "We've been working a lot on our doubles since losing our last doubles match to Mississippi State. We really committed to our doubles play and I think it showed today… Two freshmen came through big and of course, Morgan (Coppoc), a fifth-year senior, got it done. Everybody was competing. Just a great match, as they all should be in this building this weekend."
With the win, Georgia advances to the elite eight to take on the winner of No. 14 Auburn vs. No. 6 NC State on Saturday, Feb. 12 at 1:00 p.m. ET.
Keep up with all the latest news and information on the Bulldogs by following UGA Women's Tennis on Twitter @UGAWomensTennis, on Instagram @UGAWomensTennis, and on Facebook @GeorgiaWomensTennis or check out information online at georgiadogs.com.
Singles Results
1. #39 Lea Ma (UGA) vs. Vanessa Wong (WAS) 5-7, 3-4, unfinished
2. #10 Mell Reasco (UGA) def. Sarah-Maude Fortin (WASH) 6-2, 6-2
3. Dasha Vidmanova (UGA) def. #98 Nika Zupancic (WASH) 6-3, 6-4
4. #95 Ania Hertel (UGA) vs. Hikaru Sato (WASH) 5-7, 3-1, unfinished
5. Morgan Coppoc (UGA) def. Astrid Olsen (WASH) 6-0, 6-3
6. #46 Meg Kowalski (UGA) vs. Kelly Leung (WASH) 6-0, 3-6, 3-2, unfinished
Doubles Results
1. Morgan Coppoc/Ania Hertel (UGA) vs. Vanessa Wong/Hikaru Sato (WASH) 3-4, unfinished
2. Mell Reasco/Dasha Vidmanova (UGA) def. Sarah-Maude Fortin/Nika Zupancic (WASH) 6-2
3. Guillermina Grant/Meg Kowalski (UGA) def. Kelly Leung/Zoey Weil (WASH) 6-3
---
SOFTBALL: Georgia Wins Two on Day Two in Orlando
The 12th-ranked University of Georgia softball team picked up a pair of comeback wins Friday afternoon on day two of The CFX Classic, defeating Longwood and Minnesota.
Georgia (2-1) came back from down one early to defeat Longwood 4-2 in the first game of the day, earning head coach Tony Baldwin his first career victory. In the nightcap, the Bulldogs were held hitless through four innings before a three-run fifth erased a two-run deficit and gave Georgia the only lead it needed in the contest en route to a 3-2 victory over the Golden Gophers.
No. 12 Georgia 4, Longwood 2
Georgia was led offensively by two hits each from sophomore Sara Mosely and freshman Lyndi Rae Davis in the first tilt of the day. Davis had a big day in her Bulldog debut with a trio of RBI paired with her two hits.
In the circle, fifth-year senior Lauren Mathis (1-0) earned the win in her first start of the season. Mathis worked four and two-thirds innings, allowing two runs, and struck out six Lancers. Sophomore Britton Rogers picked up the save, pitching two and a third innings of scoreless, hitless softball.
Longwood's (1-1) Korynna Anderson put the Lancers on the board with a leadoff home run in the second inning, 1-0.
The Bulldogs manufactured the tying run in the bottom of the inning. Mosley led off the inning reaching on a single up the middle. She was bunted over by fellow junior Sydney Kuma and took third on a Jaiden Fields groundout. In her first career at-bat, freshman catcher Davis singled to shallow left to easily plate Mosley and knot the game at 1-all.
Georgia's run factory was back open in the fourth. Senior Lacey Fincher led off the inning with a walk and was pinch run for by sophomore Haley Eaton. Eaton stole second and took third on a passed ball. A walk and a stolen base by Kuma put two in scoring position. Davis' big debut continued, driving in both runs on an infield single ricocheted off the pitcher, giving the Bulldogs the 3-1 advantage after four innings.
An RBI infield single off the bat of Jaden Pone cut Georgia's lead to 3-2 in the fifth. The Bulldogs got the run back in the home half of the inning when sophomore Sydney Chambley came in to score on a double to the left field wall off the bat of Mosley, widening the lead to 4-2.
The 4-2 score held as Georgia took its first game of the day, earning Baldwin his first career victory as Georgia's head coach.
No. 12 Georgia 3, Minnesota 2
The Bulldogs' offense scattered four hits, combined for by four batters. Sophomore Aniyah Black provided the big hit of the game, an RBI double in the fifth to spark Georgia's three-run inning. Fellow sophomores Jayda Kearney and Ellie Armistead each provided RBI hits in the fifth inning as well.
Freshman Kylie Macy worked three and two-thirds innings in her Georgia debut in the circle. She allowed two earned runs, striking out and walking one. Sophomore Madison Kerpics (1-1) earned the win in the circle, pitching three and a third innings in relief. Kerpics allowed just two hits and fanned four Gophers (0-1).
A pair of Golden Gopher solo home runs broke through the 0-0 tie in the top of the fourth to put Minnesota in front 2-0.
Georgia strung together a three-run fifth inning to capture its first lead of the game. A double off the bat of Black split the right center gap to drive in pinch runner CJ Landrum from first and put the Bulldogs on the board, 2-1. A single from senior Savana Sikes put runners on the corners. Armistead knocked a base hit to right to drive in Black and tie the game. Chambley drew a one-out walk to load the bases and Kearney hit a sacrifice fly to left to allow Sikes to tag up and score, putting Georgia in front, 3-2.
Kerpics and the defense held the Golden Gophers scoreless in the sixth and seventh en route to the 3-2 victory and a 2-0 record on the day.
The Bulldogs continue play at The CFX Classic Friday when they take on Longwood at 1:30 p.m. and Minnesota at 4 p.m.
Head Coach Tony Baldwin
Opening statement…
"It's never easy and that's the part about just getting back in and playing. You can't simulate in practice the strain and the nerves. You can create situations, but there's nothing like having someone else in the other dugout. That creates a different sort of strain. I'm really proud of the way we've handled it both days. In a couple close games, we made some big pitches, some big plays on defense and had some really quality at-bats when we needed them."
On coming from behind in both games…
"So far, we've been really good on the answer back; after the other team scores, we've come right back and put something together and that's a sign of a gritty team, a competitive team with some fight. I though Aniyah Black had a big at bat in that [late] game to create some momentum. In the first game, there was some good stuff. Just really proud of the pitchers bouncing back, really commanding the ball. Kylie Macy in her first day out was outstanding. Again, we played some really great defense. Our bats will keep getting better and better."
---
WBB: Jenna Staiti Named Finalist for Top Center Award
Watch a fullscreen slideshow
HERE
.
University of Georgia Lady Bulldog graduate center Jenna Staiti has been tabbed as one of 10 finalists for the 2022 Lisa Leslie Award, which goes to the nation's top center.
Georgia's leading scorer, rebounder and shot blocker has had a sensational final campaign in Athens. Staiti has scored in double figures in 16 of 21 games this season and in 48 of her last 58 games overall. She is one of just six players in program history to score over 1,000 career points, bring down over 500 rebounds and block over 200 shots.
The Cumming, Ga., native has put together some of her best performances in the toughest games. In the win against No. 2 NC State, Staiti scored 21 points to go with 11 rebounds and six blocks against Preseason ACC Player of the Year and All-American Elisa Cunane. She recorded a double-double of 22 points and 11 boards and held All-SEC candidate Shakira Austin to just nine points in the win at No. 24 Ole Miss earlier this year.
In addition to Friday's recognition, Staiti was on the Wooden Award Top-25 Midseason Watch List and the Naismith National Player of the Year Midseason Team.
---
MBB: Georgia (1-10 SEC) vs. S. Carolina (4-7 SEC) Tips at 2 Today
Date: Saturday, February 12, 2022
Tipoff: 2:00 p.m. ET
Location: Stegeman Coliseum (10,523) in Athens, Ga.
Watch: SEC Network (Roy Philpott, pbp; Mark Wise, analyst)
Listen: Georgia Bulldog Sports Network – Flagship: WSB AM 750; XM: 190; SXM App: 961. (Scott Howard, play-by-play; Mark Slonaker, analyst; Adam Gillespie, producer)
The Starting 5…
• Braelen Bridges' current FG percentage of .618 is No. 3 among UGA's all-time season leaders.
• Aaron Cook's 135 assists rank No. 17 among UGA's all-time season leaders…and 13 from joining the top 10.
• Kario Oquendo has upped his scoring average in SEC games by 5.2 ppg over what his production in non-conference play.
• UGA leads the SEC in free throw percentage and nationally ranks No. 10 in FT makes (386) and No. 13 in FT takes (520).
• UGA's seven first-year transfers combined to score 4,782 points at their previous schools.
The Opening Tip
Georgia returns to Stegeman Coliseum to face South Carolina on Saturday, the second meeting between the Bulldogs and the Gamecocks in a three-week span.
On Jan. 22 in Columbia, South Carolina rallied from a 12-point, first-half deficit en route to an 83-66 victory over Georgia.
After the Bulldogs wrapped up January by playing five of seven games away from Athens, February features a much more home-heavy slate.
Georgia opened its SEC schedule with a heart-breaking, 81-79 home setback to Texas A&M on Jan. 4. After that, the Bulldogs trekked to Lexington, Starkville, Auburn, Columbia (of the South Carolina variety) and Nashville during January.
Georgia will play five of eight games in Athens during the calendar's shortest month, including four Saturday contests. That quartet began with a near-upset of No. 1 Auburn last Saturday and also features Ole Miss and Florida on the next two weekends.
---
Jump To Comments