Jump To Top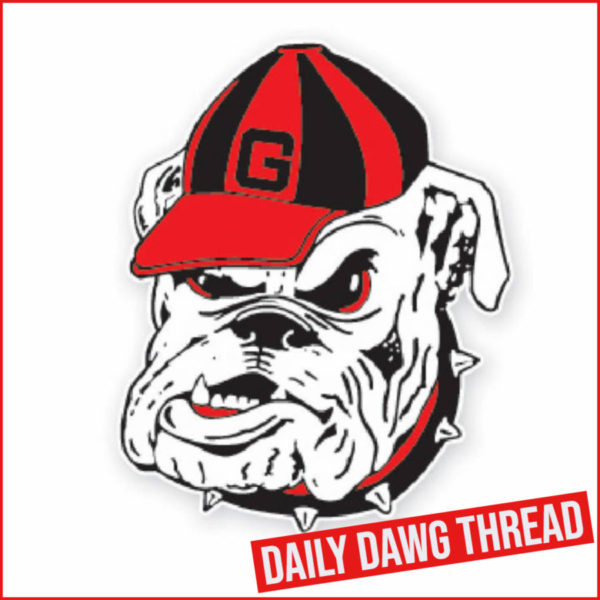 ---
Video/Transcript: Mike White's Kentucky postgame presser
Opening Statement
"A great win for our guys, I am really happy for our guys. Great environment, I am appreciative to our fans. It was a special day honoring the final four team that came back and I look forward to spending time with those members, support staff members and staff and seeing Coach. It was cool day for Georgia Basketball, our fans were great, obviously we played really well, this was a big win for us. Kentucky is very good; they are an NCAA tournament team. Oscar (Tshiebwe) is one of the best players in the country, did a better job on him. I said post-game on TV, I thought we did a much better job and then I got the box score and saw we led he had 20-14, that's how good he is. Justin Hill continues to play really, really well, that's 13-2 was his turnover, the last couple if I am not mistaken. Made some three, really struggled from three recently, I thought those were factors. I thought the biggest factor of the game, I thought Braelen Bridges played as hard as he's played all year. He was really good, really proud of him and his teammates are appreciative. He's had bigger scoring and rebounding numbers in other games, but you go down you see he was plus 22 today, it tells you that he made a lot of winning plays."
On winning the paint offensively…
"It was huge. To get it inside… We had a couple of high-low looks that we didn't deliver but we also had a couple of pretty creative ones off of middle pick and rolls. M.A. Moncrieffe had a pretty good one to Braelen (Bridges). We had a bunch of paint touches oof of drives too. Protecting the paint obviously was huge for us. It just gives you a better chance to, in our opinion, slow down Oscar (Tshiebwe) and also slow down their ability on the offensive glass. Just a much better jib than we did up there. The guys played really hard."
On how gratifying it is to win a game like this …
"Very, very. You know, it's been a tough stretch for us. You know, and the environment at home has been great. Our record at home has been good and we have played well at home. We had a couple that we didn't quite take advantage of down the stretch of course. That's the SEC. Right? That's what it is and to bounce back like this at home against a very good team is great for our guys. Our guys, our guys work. We prepared. I thought we prepared really well going into the Ole Miss game and prepared equally as well today. We probably played a little bit better, but again Ole Miss had a lot to do with that the other day too. So these guys will continue to work. We'll be ready to go tomorrow. But that said, it doesn't matter. You know, records, programs, the names on the jerseys. I mean all of these teams are really good and we've got to continue to get better."
On the teams growth in responding to adversity…
"Early on, we responded to adversity very poorly. We took some jumps forward, obviously, and at times we've taken a couple steps back and a couple for ward. It's all part of the process of course, and tonight was another couple steps forward in that category. We had some maturity and had some connection, and it didn't seem, overall, that we got as rattled as we've been and as defeated with our body language. We saw some of that on film from the other day. But some of that too is making winning basketball plays which allow you to feel better about yourself. We played with more mental toughness today."
---
WTEN: Dawgs advance to semifinals of 2023 ITA National Team Indoors Championship with win over Oklahoma
The fifth-ranked University of Georgia women's tennis team topped 15th-ranked Oklahoma 5-2 on Saturday afternoon to advance to the semifinals of the 2023 ITA National Team Indoors Championship.
In doubles action, Georgia (4-2) took two-of-three from Oklahoma (6-4). Ania Hertel and Anastasiia Lopata dominated court three, defeating Dana Guzman and Julia Garcia Ruiz 6-1, while Meg Kowalski and Mell Reasco fell to Alexandra Pisareva and Layne Sleeth 6-1. The sophomore tandem of Guillermina Grant and Mai Nirundorn topped Carmen Corley and Ivana Corley 6-3 to earn the doubles point. This marked the first doubles loss of the season for Oklahoma.
In singles, the Bulldogs won four matches. Oklahoma quickly tied the match up at one-all after Alexandra Pisareva defeated Nirundorn in straight sets. Georgia responded with a straight-set win on court two after No. 40 Vidmanova topped Carmen Corley 6-2, 7-6(7). She was quickly followed by Kowalski who outlasted Dana Guzman in a three-set battle, 7-6(5), 2-6, 6-3. The Sooners added another point on the board after Hertel fell to Emma Stake in three sets. Only needing one point, No. 11 Lea Ma and No. 39 Reasco logged a photo finish as Ma defeated Layne Sleeth and Reasco defeated Julia Garcia Ruiz to clinch the win for the Bulldogs.
Georgia will return to action on Sunday, Feb. 12 in the semifinals of the ITA National Team Indoors Championship. The Bulldogs will take on the winner of the Texas vs. Iowa State match at 3 p.m. ET.
Keep up with all the latest news and information on the Bulldogs by following UGA Women's Tennis on Twitter @UGAWomensTennis, on Instagram @UGAWomensTennis, and on Facebook @GeorgiaWomensTennis or check out information online at GeorgiaDogs.com
Doubles Results
1. Guillermina Grant/Mai Nirundorn (UGA) def. #28 Carmen Corley/Ivana Corley (OU) 6-3
2. #16 Alexandra Pisareva/Layne Sleeth (OU) def. Meg Kowalski/Mell Reasco (UGA) 6-1
3. Ania Hertel/Anastasiia Lopata (UGA) def. Dana Guzman/Julia Garcia Ruiz (OU) 6-3
Singles Result
1. #11 Lea Ma (UGA) def. Layne Sleeth (OU) 5-7, 6-3, 6-1
2. #40 Dasha Vidmanova (UGA) def. #96 Carmen Corley (OU) 6-2, 7-6(7)
3. Meg Kowalski (UGA) def. #83 Dana Guzman (OU) 6-0, 1-6, 6-3
4. #39 Mell Reasco (UGA) def. Julia Garcia Ruiz (OU) 7-6(5), 2-6, 6-3
5. Emma Staker (OU) def. Ania Hertel (UGA) 6-2, 1-6, 7-5
6. Alexandra Pisareva (OU) def. Guillermina Grant (UGA) 6-1, 6-3
---
SB: Dawgs defeat UMass, remain undefeated
The 15th-ranked Georgia softball team strung together 13 unanswered runs to come back from a 3-0 deficit to beat UMass 13-3 in five innings Saturday morning at the UCF Softball Complex.
The Bulldogs improve to 4-0 on the season and have scored ten or more runs in their last three games.
Juniors Sydney Chambley and Ellie Armistead combined for eight of Georgia's 13 runs, driving in five and three, respectively. Chambley scattered three hits, while Armistead and freshman Marisa Miller had two hits each in the contest.
As a team, Georgia scattered 14 hits, including four extra-base hits. In total, ten hitters in Georgia's lineup had a hit, while six picked up at least one RBI.
Freshman Destin Howard worked two-thirds of an inning in her first career start in the circle, allowing three runs on one hit. Sophomore Kylie Macy (1-0) earned the victory out of the pen, pitching the final four and a third scoreless innings, allowing just one hit and striking out eight Minutewomen.
The Minutewomen (0-2) capitalized on a pair of two-out walks and a defensive miscue by the Dogs to score three first-inning runs and take a 3-0 lead early.
Armistead sent the first pitch of the third inning over the wall in right-center for her second home run of the weekend, putting Georgia on the board, 3-1.
The Bulldogs changed the momentum with a five-run fourth inning. Georgia loaded the bases with one out. Armistead drew a walk to drive in the first run. Chambley plugged the right-center gap with a bases-clearing triple to give Georgia a 5-3 lead. Chambley immediately scored on a groundout to first off the bat of Dallis Goodnight to cap the five-run inning, 6-3.
A seven spot in the fifth widened the Bulldogs' lead to 10 on the Minutewomen. Sydney Kuma came up with bases loaded and no out and drove a single through the left side. Lyndi Rae Davis singled up the middle to plate another Georgia run, then a wild pitch scored another, 9-3. Armistead drove in her third run of the day to tip the 10-run mark. A double to left off the bat of Chambley pushed in two more for the Dogs, then she scored on a fielder's choice to bring the tally to 13-3.
A pair of Georgia errors allowed two UMass hitters to reach in the fifth, but Macy wiggled out of the jam, fanning the final out with her eighth strikeout.
Georgia will play its final game of the Black & Gold Classic Sunday morning in a rematch against Boise State.
---
Jump To Comments