Jump To Top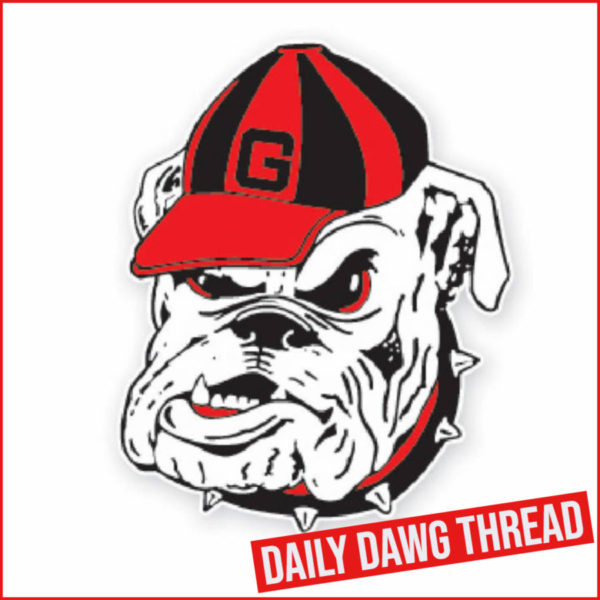 MBB: Dawgs escape LSU's upset bid – 65-63
Watch a fullscreen slideshow
HERE.
The University of Georgia basketball team defeated the LSU Tigers by a close 65-63 margin on Tuesday night before 6,991 spectators in Stegeman Coliseum.
Braelen Bridges paced the Bulldogs with 13 points. Jabri Abdur-Rahim added 11 points, and Justin Hill tallied 10 with two steals. Jusaun Holt contributed a team-leading three steals, and Matthew-Alexander Moncrieffe grabbed six boards for the Bulldogs.
"Everyone in the league is very, very difficult, so we will settle for this win of course," Georgia head coach Mike White said. "LSU was terrific. I thought we played really hard down the stretch. Thought we had times there in the first half, for whatever reason, after the first couple minutes where I thought we were really sharp. We struggled to convert, our offensive aggression and confidence level really wavered for the next 37 or 38 for whatever reason, so we have got to figure that out. LSU did a good job of being really heavy in the gaps, on our drives, making us kick. We drew some fouls of course but we didn't do any good converting in the foul line, sometimes that will affect the way you execute offensively. We didn't do a great job of interior passing, we didn't do a very good job on offensive glass, there were a lot of misses and just not great effort there. The last fifteen minutes or so of the game, I thought defensively, we were pretty sharp, pretty locked in, pretty connected and found a way to get some stops. Justin Hill finished with a huge individual play overall."
An Oquendo layup followed by a steal and basket from Holt opened the game before the teams fell into a back-and-forth rhythm. An LSU (12-15, 1-13 SEC) turnover followed by a black by Anselem spurred a 5-0 run for the Bulldogs. Both teams used baskets from behind the arc to keep the score within four points. Back-to-back triples and a Tiger layup gave LSU a 16-12 advantage with 10 minutes remaining in the first half.
The Tigers extended their lead to eight points until Georgia (16-10, 7-7 SEC) used a 6-2 run to cut the deficit to four points. The Bulldogs used baskets from the perimeter to keep LSU at bay, but a pair of Tiger baskets from inside gave them a 28-21 lead with under five minutes left in the half. Five points from Hill concluded the first half as Georgia trailed, 28-26, going into the second half.
Three points from Bridges cut the Tigers' lead to one point to start the second half. Two consecutive layups from the Bulldogs knotted the score at 35 and fueled an 8-0 run to build a 39-35 lead. Both teams took to outside shooting as the score was tied at 39 and again at 44.
A three-pointer from Abdur-Rahim gave Georgia a three-point lead, 50-47, off a 7-1 scoring run with under 10 minutes remaining. The Bulldogs continued to build upon their lead, highlighted by an open-paint layup from Hill and a dunk from Anselem, 59-54. LSU added five points to the board and cut Georgia's lead to one, 62-61, with just over two minutes left In the game.
A turnaround jumper from LSU in the paint gave the Tigers a 63-62 lead with 11 second remaining. The Bulldogs moved the ball down the court and used a layup from Hill to regain a one-point lead with under five seconds in the game. A steal from Hill and a made free throw gave Georgia its final 65-63 advantage.
Georgia hits the road this weekend to face No. 1 Alabama in Tuscaloosa. The game will tip off at 6 p.m. on Saturday, Feb. 18 and will be aired on SEC Network.
---
WGOLF: Caterina Don fired a 2-under 70 in the final round of the San Diego State Classic to win over Jo Hua Hung
Senior Caterina Don fired a 2-under 70 in Tuesday's final round of the San Diego State Classic to inch past teammate Jo Hua Hung and win the tournament's individual title. Led by Don and Hung finishing 1-2 individually, Georgia placed second in the team field at The Farms Golf Club.
"We had two really good performances," head coach Josh Brewer said. "It's great to see two Bulldogs 1-2 on the individual leaderboard."
"The conditions were really tough," Don said. "This is already a hard golf course and it was windy with rain in and out. The key was just being patient and to have low expectations. I was just trying to hit the middle of the greens, knowing that some putts would go in but some times you would three-putt. I was just patient, hoping that some putts would fall."
Hung entered the day with a four-shot lead at 2-under 142 after Monday's first and second rounds. She remained atop the leaderboard for most of the afternoon. After turning at 1-over and seeing her lead shrink to a single stroke a the turn, Hung notched birdies at No. 12 and No. 14.
Don was two shots back at the turn but surged past her teammate with a quartet of birdies at No. 11, No. 13, No. 14 and No. 15. The two Bulldogs were tied through 15 holes; however, Don went up a stroke when Hung bogeyed No. 17. Both golfers then parred No. 18.
"I hit to really good shots back-to-back," Don said. "They were both about 4-feet from the hole at No. 12 and No. 14, and I was able to make both of those birdie putts. On 15, I hit a good approach shot, but it was a longer putt that went in for birdie. It was good to make that one and capitalize on the moment."
Georgia shot the low team round of the day, a 303, but could not overtake Iowa State. The Cyclones closed with a 305 and finished at 897, four strokes ahead of the Bulldogs. Denver was third at 909, followed by Houston at 918, UNLV at 919, Oregon State at 924, New Mexico at 930, Washington State at 933, BYU at 934, San Diego State at 945, UC Davis at 949 and Colorado at 958.
In addition to Don's 70 and Hung's 75, the Bulldogs also counted a pair of 79s from Céleste Dao and Candice Mahé.
Overall, Jenny Bae tied for 25th at 232; Dao tied for 45th at 241; LoraLie Cowart, who competed individually, finished 50th at 242; and Mahé tied for 56th at 247.
Don became the third Georgia golfer to notch an individual win this season. Last fall, Bae was medalist at the Illini Invitational, and Hung captured top honors at the Lady Bulldog Individual Championship last month.
Tuesday also continued an impressive spring individually for Georgia. All told, five of eight golfers on the Bulldogs' roster have spent time atop the leaderboard in three events. Dao, Isabella Holpfer and Hung all took turns leading the Lady Bulldog Individual Championship. Bae was the first- and second-round leader at last week's Collegiate Invitational at the Guadalajara Country Club before finishing as runner up. Don joined that group on Tuesday.
"I'm happy for Caterina to get her second victory at Georgia," Brewer said. "She won her first collegiate event and has had to battle through some things physically and mentally to get back here. It's nice to see her back in the winner's circle. I feel for Jo. She led the first 52 holes and then one of her teammates had the round of the day to beat her. It's sort of the same thing that happened to Jenny last week. At the same time, Jo is playing great golf, and I'm extremely proud of her."
---
T&F: Autumn Wilson named the SEC Freshman of the Week
Georgia sprinter Autumn Wilson has been named the Southeastern Conference Freshman of the Week, according to an announcement Tuesday.
Wilson, a native of Austin, Texas, clocked times in three separate events that registered on the Bulldogs' all-time top-10 lists over the weekend at the Tiger Paw Invitational in Clemson, S.C.
Wilson advanced to the 60-meter dash semifinal and ran the third-fastest time in school history and the third-fastest time for a freshman nationally (7.20) this season to take seventh and qualify for the final, which she chose not to run in. She returned in the 200m and her 23.08 shot to second in the school record books and made her the No. 2 freshman nationally in the event in 2023. Finally, Wilson ran the third leg on the Lady Bulldog 4x400m relay that finished with the eighth-best time in school history with a 3:37.65.
Bulldog sprinter Matthew Boling was named the U.S. Track & Field and Cross Country Coaches Association (USTFCCCA) Male Athlete of the Week and the league's Men's Co-Runner of the Week following the opener on Jan. 13-14. Other SEC weekly award winners this season include: Kyle Garland (Men's Field Athlete of the Week), Kaila Jackson (Women's Freshman of the Week, twice).
---
Jump To Comments