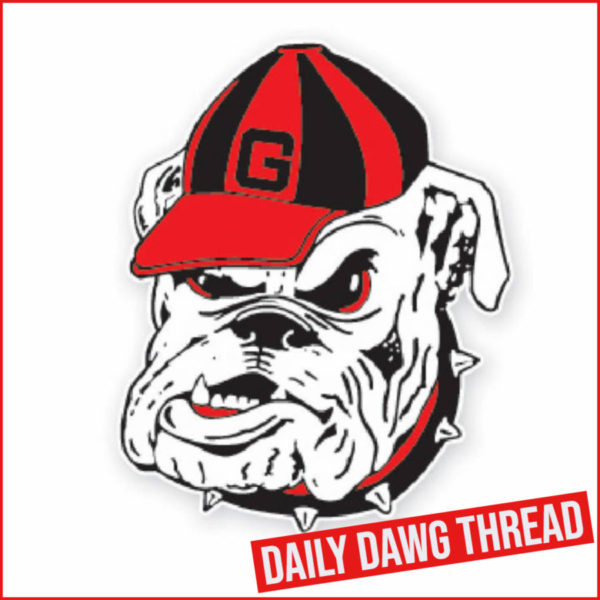 ---
SB: UGA Splits First Day of Red and Black Showcase
The 13th-ranked Georgia softball team split day one of the Red & Black Showcase with a 10-3 win over Delaware before dropping the nightcap with Boston University, 6-1, at Jack Turner Stadium.
With the results, the Bulldogs are now 6-2 on the young season.
No. 13 Georgia 10, Delaware 3
Georgia scored 10 runs on 10 hits. Sophomore Ellie Armistead led Georgia players with three hits in the matchup, two of which being home runs and the third a triple. She drove in four runs in the game.
Britton Rogers (2-0) occupied the circle for all seven innings, posting three strikes, allowing three runs.
The bats started early in the first for the Bulldogs as senior Savanna Sikes delivered a bunt base hit and sophomore Sydney Chambley doubled to left field. Junior Sara Mosley cleaned up for Georgia with a three-run home run to right field to put the Dogs ahead 3-0 in the opening stanza.
Two base hits and a groundout RBI scored two runs for the Blue Hens (4-2) in the top of the second to level the score, 3-3.
Armistead drilled a two-run homer over the left field wall in the bottom of the second to reclaim the lead for the Bulldogs, 5-3.
Armistead then tripled to center field to score Jayda Kearney, and an error at first base for Delaware saw Sikes bring Armistead home in the bottom of the fourth to widen the lead to 7-3.
Junior Sydney Kuma's double in the fifth scored CJ Landrum who was pinch-running for Lacey Fincher, 8-3 Bulldogs. 
Two solo shots from Armistead and Chambley put the Bulldogs up 10-3 in the bottom of the sixth. Rogers closed out the game on two fly-outs and a strike. 
Boston University 6, No. 13 Georgia 1
Georgia's offense converted seven hits into one run in their second matchup on Friday against Boston University (2-4). Five Bulldogs recorded a hit with Junior Sydney Kuma notching two.
Lauren Mathis (2-1) and Madison Kerpics split time in the circle. Mathis worked one and a third in her start, and Kerpics reached three and two-thirds in relief, fanning five Terriers.
The Terriers scored one run off two hits in the top of the first to go ahead early.
In the top of the third, a three-run home run to left field lengthened the Boston lead to 4-0.
Georgia began to find some offense in the bottom of the fourth. Freshman Lyndi Rae Davis doubled to left field which brought Fincher home to make the score 4-1.
A groundout to Armistead allowed her to make the play at first base, but a Terrier runner on third passed home plate in the fifth, 5-1 BU. The Terriers added another run in the top of the seventh off a double to right field to go up 6-1.
Next up, Georgia plays Boston University in a rematch at 1 p.m. to open their second day of play in the Red & Black Showcase at Jack Turner Stadium. Georgia then takes on Purdue at 3:30 p.m.
---
Fran Brown Confirmed as Defensive Backs Coach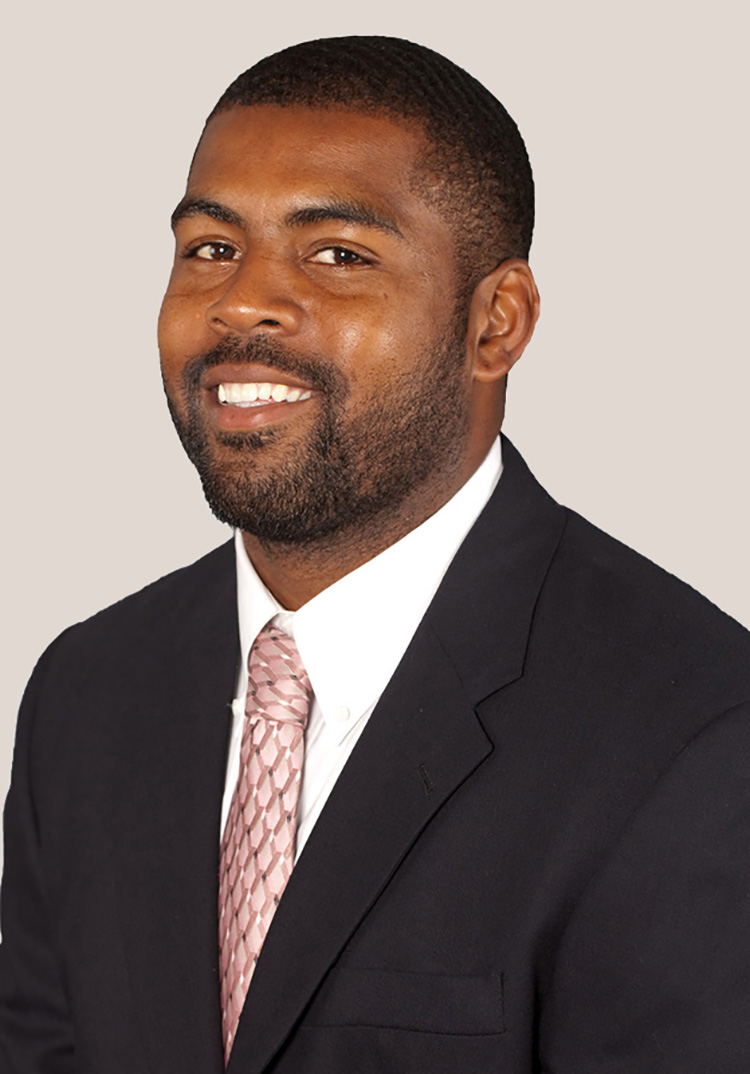 Fran Brown, secondary coach at Rutgers, has been named Defensive Backs Coach at the University of Georgia according to an announcement Friday by UGA head coach Kirby Smart.
A native of Camden, N.J., and graduate of Western Carolina University, he has also held coaching positions at Temple and Baylor.
Brown just completed his second season with Rutgers after being the first defensive assistant to join head coach Greg Schiano's new staff in 2020. Rutgers gained 19 turnovers in 2020, most in a season since 2012, and 10 more than forced the previous season. That included at least one takeaway in eight games, multiple in four games and at least four two times. Helped the team establish a +5 turnover margin, its best in a Big Ten season.
Four members of the Rutgers secondary have earned All-Big Ten honors. Cornerback Tre Avery (eight passes defended) earned third-team accolades, while safety Christian Izien (four interceptions, three fumble recoveries), safety Brendon White (40 tackles) and cornerback Avery Young (led Big Ten with three forced fumbles) all garnered honorable mention status.
In 2021, CB Kessawn Abraham earned All-Big Ten first team honors and won the team's defensive MVP in his first year as a starter. Rutgers also finished second in the Big Ten in third down defense (33.9 percent).
Prior to joining the Rutgers staff, Brown served as Co-Defensive Coordinator/Cornerbacks at Temple during the 2019 season. Brown guided a defensive unit that ranked nationally in red zone defense (fourth), sacks (10th) defensive touchdowns (11th), tackles-for-loss (12th) and fumbles recovered (13th).
Brown recruited or coached five players from the 2019 Owls' defense that advanced to the NFL, including three draft picks: Harrison Hand (Minnesota Vikings, fifth round), Shaun Bradley (Philadelphia Eagles, sixth round), Chapelle Russell (Tampa Bay Buccaneers, seventh round), Sam Franklin (Carolina Panthers) and Isaiah Wright (Washington).
Prior to his time at Temple, Brown coached at Baylor during the 2017 and 2018 seasons, serving as Assistant Head Coach/Defensive Backs.
Brown originally joined the Temple staff as Director of Internal Operations in 2011. He served as a graduate assistant in 2012 before being named Defensive Backs Coach in 2013. In 2016 he was promoted to Assistant Head Coach/Defensive Backs.
In 2015, Brown mentored sophomore cornerback Sean Chandler to a second-team All-American Athletic Conference selection, recording four interceptions that season, including two that were returned for touchdowns. His 2014 cornerback unit was led by Tavon Young who earned All-American Athletic Conference honors with four interceptions and a conference-best 153 return yards. The most dramatic improvement in Temple's defense in 2014 came in the passing game where the unit shaved off over 100 yards per game from the previous year. The unit allowed just 186.9 yards per game after allowing 298.6 the previous year. The Owls allowed just nine scoring passes after 24 in 2013.
In 2014, Rivals named Brown one of the top recruiters in the American Athletic Conference. He has built a reputation developing countless players for the next level, including former pupils P.J. Walker, Nate Hairston, Haason Reddick, Jullian Taylor, Sharif Finch, Jacob Martin and Ryquell Armstead.
Brown received his bachelor's degree in criminal justice from Western Carolina University in 2006. He was named a team captain and earned first-team All-SoCon selection at cornerback for the Catamounts. Brown spent two seasons in the National Football League with the Cincinnati Bengals during the 2007 and 2008 seasons.
He was a three-time All-Conference quarterback at his hometown Camden High School, setting the school record with 47 touchdown passes.
Brown and his wife, Teara, have two sons, Fran, Jr., and Brayden.
MBB: Georgia (1-12 SEC) vs. Ole Miss (3-10 SEC) Today at 1:00
Date: Saturday, February 19, 2022
Tipoff: 1:00 p.m. ET
Location: Stegeman Coliseum (10,523) in Athens, Ga.
Watch: SEC Network (Mike Morgan, pbp; Joe Kleine, analyst)
Listen: Georgia Bulldog Sports Network – Flagship: WSB AM 750; XM: 190; SXM App: 961. (Scott Howard, play-by-play; Chuck Dowdle, analyst; Adam Gillespie, producer)
The Starting 5…
• Aaron Cook's 143 assists is No. 13 among UGA's all-time season leaders…and five from joining the top 10.
• Braelen Bridges' current field goal percentage of .626 is No. 3 among UGA's all-time season leaders.
• Kario Oquendo has upped his scoring average in SEC games by 6.1 ppg over what his production in non-conference play.
• Jaxon Etter has drawn 26 charges in 25 games played this season…and 34 in his last 36 dating back to last season.
• UGA leads the SEC in free throw percentage and nationally ranks No. 9 in FT makes (416) and No. 14 in FT takes (557).
The Opening Tip
Georgia returns to Stegeman Coliseum on Saturday for the third of four weekend matinee matchups during February.
The Bulldogs opened that quartet of contests with a 74-72 loss to No. 1 Auburn on Feb. 5 and followed that with a loss to South Carolina a week ago. Next Saturday, Georgia will complete the calendar's shortest month by hosting Florida at noon.
All told, the Bulldogs will play five of eight games at home during February.
---
Jump To Comments