Jump To Top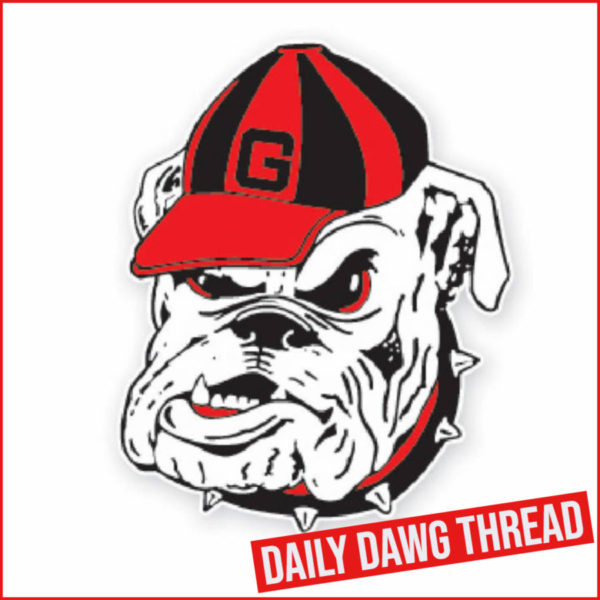 BASEBALL: UGA takes opening series with Sunday win over Jacksonville State.
Georgia posted a 10-5 win over Jacksonville State Sunday to claim the series in front of a crowd of 3,083 at Foley Field.
Georgia's Connor Tate, Parks Harber, and Charlie Condon combined to go 6-for-12 with six RBI to pace the offense while senior Nolan Crisp led a strong performance from the bullpen as four relievers provided six scoreless frames. After dropping the season opener, the Bulldogs now improve to 2-1 with a series win.
JSU (1-2) struck first in the first courtesy of a bases-loaded hit-by-pitch. However, In the bottom of the first, Harber's two-run blast put the Bulldogs in front 2-1. They would extend their lead to 4-1 in the second on a run-scoring single by Josh Stinson, while Condon picked up an RBI on a bases-loaded walk. Pinch-hitter Ben Anderson made it 5-1 with a sacrifice fly in the third.
In the fourth, the Gamecocks erupted for four runs on four hits, ending freshman Blake Gillespie's first outing. Junior Luke Wagner came on and registered a pair of outs, including striking out cleanup hitter Carson Crowe with runners at second and third. Then, Georgia turned to Crisp to end the inning. He struck out Derrick Jackson to keep it 5-all. The Bulldogs responded in the bottom of the fourth. Harber drew a one-out walk, took second on a wild pitch, and scored on a base hit by Condon to put Georgia back in front. Georgia added an unearned run after an infield hit by Will David, followed by a throwing error by JSU to make it 7-5.
"We put a lot of pressure on Jacksonville State today," said Georgia's Ike Cousins head baseball coach Scott Stricklin. "Every single inning we had a scoring opportunity, and we scored in six out of eight innings."
In the sixth, Tate led off with a base hit and scored on a Condon double off the left field wall for an 8-5 advantage. Tate's two-out, run-scoring single in the seventh, plus a base-loaded wild pitch, pushed the Bulldogs' lead out to 10-5.
Crisp (1-0) collected the victory by providing 3.1 scoreless innings of relief with five strikeouts, both career highs coming out of the Georgia bullpen. JSU reliever Trey Fortner took the loss to fall to 0-1, allowing four runs over three innings. Graduates Kyle Greenler and Dalton Rhadans took care of the final two frames.
"Nolan was penciled in to be the Sunday starter all along, but to be quite honest, he didn't pitch very well in January and early February, and we made the decision to go with Blake, and Nolan was really good about it," Stricklin added. "He handled it well, but he wasn't happy. I didn't want him to be happy. I didn't expect him to be happy. I think what you saw from him today was a little chip on his shoulder. That's exactly what I hoped to see. He won that game for us."
"This was my outing back on a game-mound since I've been hurt, and it was good to finally feel 100 percent," said Crisp who finished 2022 in the rotation before being sidelined in the final regular season SEC series. "I came in today, and it was a tough situation with a tie game. I had to come in and make some good pitches right off the bat. We have a strong freshman class and some transfers that threw a bunch this week. They did a really good job."
Georgia returns to action Friday when it begins a four-game series with Princeton as the Tigers open their season in Athens. First pitch at Foley Field will be at 5 p.m.
---
WBB: Javyn Nicholson paces UGA to 71-48 win over Arkansas
The University of Georgia women's basketball team secured its fourth-straight conference win with a 71-48 victory over the Arkansas Razorbacks on Sunday afternoon at Stegeman Coliseum before 4,109 spectators.
Senior Javyn Nicholson tied her career scoring with a team-leading 22 points and grabbed seven rebounds. Fifth-year Audrey Warren tacked on 14 points with five assists, and fifth-year Diamond Battles added 13 and dished out six assists. Senior Jordan Isaacs grabbed seven boards and the Lady Bulldogs' sole block of the afternoon.
Georgia (18-9, 8-6 SEC) attacked the paint to start the game. A back-and-forth effort from both sides of the ball spread the scoring around the court. The Lady Bulldogs used a Warren triple and a pair of layups to create a 13-8 lead. Arkansas (19-10, 6-8 SEC) chipped away at Georgia's lead and concluded the first quarter with three points to trail, 15-11.
Four Razorback points opened the second frame to tie the game at 15. The Lady Bulldogs responded with a steal by Alisha Lewis to set up a fastbreak Battles jumper to regain the lead. The Georgia defense limited access to the basket and forced Arkansas to take outside shots. Four points from Issacs gave Georgia a four-point lead, 23-18. Baskets from Lewis and Nicholson gave Georgia a 31-27 advantage going into halftime.
Both teams went basket-for-basket to open the second half as Georgia held a five-point lead, 38-33. Georgia continued to drive to the basket, scoring 12 or their 17 points of the quarter in the paint. The Lady Bulldogs extended their lead to eight with a jumper from Nicholson to close the third quarter, 48-40.
Warren ripped a three-pointer to open the Lady Bulldogs' fourth-quarter scoring. Six unanswered points from the Lady Bulldogs extended their lead to 16, 62-46, with five minutes remaining in the game. Georgia sank nine consecutive points to build a 20-2 scoring run, holding the Razorbacks to only eight points in the last quarter. A Battles jumper concluded the run for Georgia to finish the game with the Lady Bulldogs leading, 71-48.
Georgia will return to Stegeman Coliseum Thursday night to play host to Auburn. Tipoff is set for 7 p.m., and the game will be aired on SEC Network +.
---
WTEN: Dawgs Swat Jackets 4-1
The third-ranked University of Georgia women's tennis team defeated Georgia Tech 4-1 on Sunday afternoon, in non-conference action.
In doubles action, Georgia (6-3) swept Georgia Tech (5-2). The sophomore tandem of Guillermina Grant and Mai Niurndorn cruised to a 6-1 victory over Carol Lee and Kate Sharabura on court one, while Anastasiia Lopata and Dasha Vidmanova defeated Monika Dedaj and Rosie Garcia Gross 6-3 on court three, to secure the doubles point.
In singles, the Bulldogs won three matches. No. 39 Reasco earned the first win of the day for Georgia, topping Alejandra Cruz 6-2, 6-4. She was quickly followed by No. 40 Vidmanova who won six consecutive games to beat No. 47 Kylie Bilchev 6-1, 6-3. This marked Vidmanova's fourth consecutive straight-set win over a ranked opponent. After Kowalski fell in straight sets on court four, Grant clinched the win for the Bulldogs with a 7-6(3), 6-4 victory over Rosie Garcia Gross.
The Bulldogs will return to action on Friday, March 3 when they open Southeastern Conference play against the Arkansas Razorback at 5 p.m. in Athens, Georgia.
Doubles Results
1. Guillermina Grant/Mai Nirundorn (UGA) def. Carol Lee/Kate Sharabura (GT) 6-1
2. Meg Kowalski/Mell Reasco (UGA) vs. Kylie Bilchev/Alejandra Cruz (GT) 2-5, unfinished
3. Anastasiia Lopata/Dasha Vidmanova (UGA) def. Monika Dedaj/Rosie Garcia Gross (GT) 6-3
Singles Result
1. #11 Lea Ma (UGA) vs. #7 Carol Lee (GT) 6-4, 3-6, 1-2, unfinished
2. #40 Dasha Vidmanova (UGA) def. #47 Kylie Bilchev (GT) 6-1, 6-3
3. #39 Mell Reasco (UGA) def. Alejandra Cruz (GT) 6-2, 6-4
4. Mahak Jain (GT) def. Meg Kowalski (UGA) 6-4, 6-4
5. Guillermina Grant (UGA) def. Rosie Garcia Gross (GT) 7-6 (7-3), 6-4
6. Mai Nirundorn (UGA) vs. Ruth Marsh (GT) 7-6 (7-4), 5-2, unfinished
---
MTEN: Ethan Quinn clinches win over Southern Cal
Redshirt freshman Ethan Quinn earned the first match-clinching win of his career as the No. 11 seed University of Georgia men's tennis team defeated No. 7 seed University of Southern California by a 4-2 score on Sunday afternoon to conclude the Intercollegiate Tennis Association National Team Indoor Championships at the XS Tennis Village.
Quinn, the fifth-ranked singles player, won his third match on court one this season by defeating No. 35 Stefan Dostanic, 7-6(3), 7-5. Georgia (6-5) got the victory over USC (7-3) by earning the doubles point and singles wins from No. 62 Blake Croyder, Teodor Giusca, and No. 5 Quinn. The Bulldogs finished the weekend at Indoors going 2-1.
"Absolutely ecstatic for this group of guys," said head coach Manny Diaz. "They have learned to fight like Dawgs and to believe in themselves. We've been on the road a bunch so far this season, but it's made them tougher. It should serve us well down the road. We leave Chicago with two top-10 wins as we prepare for conference play."
Georgia opened the match with a 1-0 lead after winning the doubles point for the fifth time this season. The Bulldogs fell behind early after Croyder, and Britton Johnston lost their match on court three, but No. 24 Bryde and Quinn evened it out after winning by a 6-4 result on court one. Giusca and Henning would clinch the point when the team won it in a breaker, earning their fifth win together.
Redshirt senior No. 62 Croyder capped off an impressive weekend with a swift 6-1, 6-2 win against No. 118 Frye. The Marietta native played all four matches this week at court four, going 3-1, with all three wins coming in straight sets.
The Trojans would go on to tie the match at 2-all with wins on courts three and six, with No. 69 Wojtek Marek and Lodewijk Westrate defeating No. 87 Bryde and Miguel Perez Peña, respectively.
With Giusca's second win of the season at court five over No. 82 Ryan Colby, though, the Bulldogs earned match point. The Bucharest, Romania native defeated his opponent 7-6(2), 6-4 to earn his first ranked win of the dual match season. Georgia would clinch the match with No. 5 Quinn's win over No. 35 Dostanic on court one. Quinn had gone 2-1 against the Trojans' choice for court one in his college career, beating him at the Southern Intercollegiate Championships in September but losing to him when the teams played in Orlando on Feb. 5.
Georgia will return to action on March 5, where it will start its Southeastern Conference slate on the road at Alabama at 5 p.m. ET. The Bulldogs hold a 58-7 record against the Crimson Tide and have won their last three matches against them, dating back to 2019.
Singles competition
1. #5 Ethan Quinn (UGA) def. #35 Stefan Dostanic (USC) 7-6(3), 7-5
2. #8 Philip Henning (UGA) vs. #34 Peter Makk (USC) vs. 5-7, 6-3, 2-0, unfinished
3. #69 Wojtek Marek (USC) def. #87 Trent Bryde (UGA) 6-4, 6-4
4. #62 Blake Croyder (UGA) def. #118 Bradley Frye (USC) 6-1, 6-2
5. Teodor Giusca (UGA) def. #82 Ryan Colby (USC) 7-6(2), 6-4
6. Lodewijk Westrate (USC) def. Miguel Perez Pena (UGA) 6-4, 6-4
Order of finish: 4, 3, 6, 5, 1*
Doubles competition
1. #24 Ethan Quinn/Trent Bryde (UGA) def. #12 Stefan Dostanic/Bradley Frye (USC) 6-4
2. Philip Henning/Teodor Giusca (UGA) def. Peter Makk/Lodewijk Westrate (USC) 7-6(5)
3. Wojtek Marek/Samuel Rubell (USC) def. Blake Croyder/Britton Johnston (UGA) 6-4
Order of finish: 3, 1, 2*
---
SB: Georgia split a pair of games on the final day of the Red & Black Showcase Sunday afternoon
The Bulldogs are now 7-3 on the season.
No. 13 Georgia 12, St. John's 1 (5 inn.)
Georgia's offense exploded for 12 runs on 14 hits against the Red Storm. Jayda Kearney recorded a 3-for-3 game with four RBI and scored three times. Sydney Kuma and freshman Marisa Miller each put up two hits in the game.
Junior Madison Kerpics (2-2) pitched the complete game, allowing one run on two hits. She struck out eight batters and walked none. Kerpics carried a no hitter through four innings.
Georgia plated two runs in the opening frame to go ahead 2-0. Singles from Lyndi Rae Davis and Keaney put two runners on with two out. Davis raced home on a single back up the middle off the bat of Jaiden Fields. Kuma followed with a base hit of her own to drive in Kearney and bring the early lead to 2-0 for the Dogs.
The first home run in the career of freshman Miller led off the bottom of the second inning to make it 3-0. Later in the inning, a two-out error extended the inning and allowed Sydney Chambley to score. Kearney made the error count as she blasted a two-run home run to widen the lead to 6-0 after two innings.
A six-run third innings doubled Georgia's lead. With bases loaded, two runs came in to score on an error by the centerfielder. Mosley then dropped a single to left to drive in one more and bring the lead to 9-0. Kearney laced a triple to the wall down the right field line to plate two more runs. She touched home on a double off the bat of Kuma to bring the lead to 12-0.
Kerpics held on to a no hitter as the game entered the fifth inning. St. John's (1-8) broke up the no-no with a leadoff single to center. The run came in to score, breaking up Kerpics' shutout, 12-1.
Charlotte 6, No. 13 Georgia 5
Chambley led the Bulldogs with two hits against the 49ers, one of which was a home run, and two RBI.
Graduate Shelby Walters (3-1) suffered the loss after six innings in her start. She gave up four runs on six hits, striking out three hitters. Kerpics and Kylie Macy each pitched in the seventh inning.
The 49ers (6-3) plated a quick run to begin the game in the first. A leadoff walk advanced to second on a groundout and scored on a single to centerfield, 1-0 Charlotte.
A couple costly errors by Charlotte allowed Georgia to score in the fifth. Miller pulled up at second on a dropped fly ball by the centerfielder. Chambley followed with a single dropped down the left field line. On the play, the shortstop kicked the ball away, allowing pinch runner Tyler Ellison to score and tie the game, 1-1.
Arianna Rodi knocked a solo home run in the sixth to retake the lead 2-1.
Fields sent a two-out single down the third base line in the bottom of the inning. She raced around the bases and scored from first on a double to right off the bat of Kuma, knotting the game back up at 2-2.
Charlotte mounted a four-run rally in the top of the seventh to go ahead 6-2 on the Bulldogs.
Georgia didn't got quietly in the final frame. Miller led off the inning with a base hit. Chambley stepped in and blasted her first home run of the season over the all in left to cut the lead to two, 6-4. Following a walk to Jaydyn Goodwin and a double off the bat of Davis, Sara Mosley fouled out to left but deep enough for Goodwin to tag up and score, cutting the lead to 6-5. The comeback was cut short in the end as Georgia fell to Charlotte.
Georgia hits the road for a showdown with No. 7 Clemson Tuesday. First pitch between the Bulldogs and Tigers is set for 4 p.m. The game will stream live on ACC Network Extra.
---
Jump To Comments