Jump To Top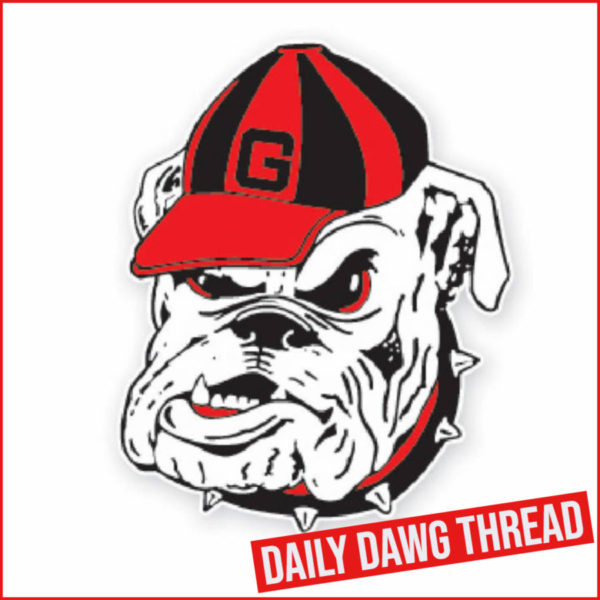 MBB: Georgia (16-11, 6-8 SEC) vs. Arkansas (18-9, 7-7 SEC) tonight at 9:00
Tuesday, February 21, at 9:00 p.m. ET
Bud Walton Arena (19,200) in Fayetteville, Ark.
Series History: UA leads, 25-16
Last meeting: UA, 99-73, on Feb. 5, 2022
Video: SEC Network (Kevin Fitzgerald, pbp; Ron Slay, analyst)
Audio: Georgia Bulldogs Radio Network (WSB AM 750; SiriusXM: 386; SXM App: 976) (Scott Howard, pbp; Chuck Dowdle, analyst; Adam Gillespie, producer)
The Starting Five
• Eight different Dogs have been used to comprise 11 different starting lineups for UGA this season.
• All 12 Dogs who have logged playing time this season are averaging double-digit minutes per game.
• Seven different Dogs have made double-digit 3s this season, the most since 8 did so in 1997-98.
• UGA is ranked No. 2 nationally in bench minutes, with reserves logging 45.4 percent of the Dogs' PT.
• UGA's assist-to-TO ratio is up by +.26 since Thanksgiving, the best improvement by an SEC team during that span.
The Opening Tip
Georgia wraps up a two-game road swing on Tuesday evening when the Bulldogs face Arkansas in Fayetteville. The contest follows a trek to take on No. 1 Alabama last Saturday.
Georgia is 16-11 overall and 6-8 in SEC play. The Bulldogs already have as many league wins this season as they had overall victories during the 2021-22 campaign.
Series History With Arkansas
Arkansas owns a 25-16 advantage in all-time matchups between the Bulldogs and Razorbacks, including a 12-3 edge in Fayetteville.
Last season in Athens on Feb. 5, Kario Oquendo's 17-point performance led Georgia in a 99-73 setback to Arkansas at Stegeman Coliseum.
Georgia led for 12:33 of a first half that featured three ties and seven lead changes.
The Razorbacks knocked down a buzzer-beating 3-pointer to end the period up 53-47. Those totals represented the most points the Bulldogs scored and gave up in a first half during the 2021-22 season.
Arkansas began the second period with a 12-2 surge over the opening 3:17 to take control of the contest.
In the Bulldogs' last trip to Bud Walton Arena on Jan. 9, 2021, Arkansas broke open a close game early in the second half and scored 56 second-half points in a 99-69 win over Georgia.
After leading by six at halftime, Arkansas doubled that margin with 16:45 remaining in the game and never looked back.
Scouting The Razorbacks
Arkansas enters Tuesday's game at 18-7 overall and 7-7 in SEC play following an 84-65 win over Florida last weekend. That victory snapped a two-game losing skid for the Razorbacks.
Arkansas began the season ranked in the top 10 of both the AP and coaches polls and remained there through December before staring league play 1-5.
Ricky Council IV leads Arkansas on the offensive end, averaging 16.4 ppg. Anthony Black and Davonte "Devo" Davis also score at a double-digit rate and contribute 13.0 ppg and 10.7 ppg, respectively.
---
SB: No. 13/10 Georgia (7-3) at No. 7/6 Clemson (10-0) today
Date: Feb. 21, 2023
First Pitch: 4 p.m., ET
Location: Clemson, S.C.
Stadium: McWhorter Stadium
Media Information
Streaming: ACC Network Extra
The Georgia Bulldogs will travel to Clemson, South Carolina Tuesday for a matchup with the seventh-ranked Clemson Tigers. First pitch at McWhorter Stadium is set for 4 p.m. on ACC Network Extra
Follow the Bulldogs
» Tuesday's game against Clemson will stream live on ACC Network Extra.
Series History
Clemson
» Series tied 1-1
» Georgia lost the first-ever meeting in the series at Clemson in 2020, 4-1
» The Bulldogs were victorious last season in Athens, defeating the Tigers on a walk-off single in the bottom of the seventh inning, 3-2
Recapping Last Week's Action
Georgia opened the 2023 home schedule hosting Stanford, St. John's, and Charlotte in the Red & Black Showcase. The Bulldogs defeated St. John's twice, but fell in two games against No. 19 Stanford and in the tournament finale to Charlotte. Senior Sydney Kuma led the Bulldogs at the plate, scattering eight hits and driving in seven runs on the weekend.
A Look at What's Ahead
The Bulldogs are back at Jack Turner Stadium this weekend to host the 20th Annual Georgia Classic. Hofstra, Cal Baptist, and Lipscomb will travel to Athens for the nine-game round robin tournament. February will come to a close next Tuesday, Feb. 28, when Georgia travels to Atlanta for a midweek matchup with rival Georgia Tech.
Georgia in the Polls
Georgia's rankings after Week 1:
– USA Today/NFCA: 13
– ESPN/USA Softball: 10
– D1Softball: 8
– Softball America: 9
---
Jump To Comments