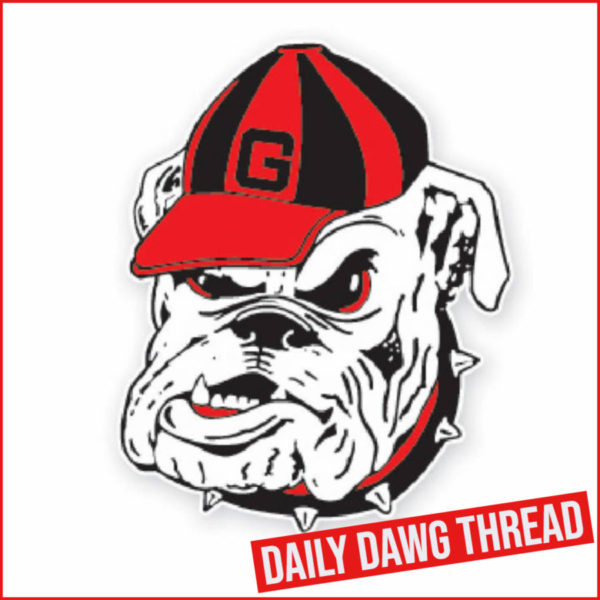 ---
Resignation: Official Statement of Coach Luke and Coach Smart
University of Georgia associate head coach/offensive line coach Matt Luke is stepping down from his position to spend more time with family according to an announcement Monday by UGA head coach Kirby Smart.
Luke has spent the past 23 years in college coaching and has served on the Bulldog staff over the past two seasons.
            "Today, after much prayer and conversation with my family, I have decided to step away from coaching and shift my focus to spending more time with my family," said Luke. "I want to thank Coach Smart, his wife Mary Beth, and the entire Georgia family for an incredible past two seasons.  I also appreciate Coach Smart's support in my decision today. He's a great coach, and I'll always cherish his friendship. It has been an honor of a lifetime to be able to win a national championship with this staff and these players, and something I will never forget.
Watch a fullscreen slideshow
HERE
.
"Being able to play and compete in the SEC as a player and then continue my career in football as a coach for the last 23 years has allowed me the opportunity to give back to the game I love so much. To all the players I have had the opportunity to coach through the years, I want to say thank you for trusting me and allowing me to be your coach and play a small role in your lives. I will never forget the relationships and memories that we made together. That's what makes this game so special and what I will miss the most. Last, and most importantly, I want to thank my wife Ashley, my sons Harrison and Cooper, as well as my entire family, for their love and support over the years. The opportunity for us to be together more excites me about this next chapter in our lives.
Once more, thanks to Coach Smart, the coaches, players, and staff at the University of Georgia for making these past two years some of the best of my life. God Bless."
A former offensive lineman at Ole Miss from 1995-98, Luke began his career as a student assistant coach at Ole Miss in 1999. His previous coaching stops which led to his head coaching position at Ole Miss included Murray State (OL, 2000-2001), Ole Miss (OL/TE, 2002-2005), Tennessee (OL/TE, 2006-07), Duke (Co-OC/OL, 2008-2011), Ole Miss (Co-OC/OL, 2011-2016), and Ole Miss interim head coach (2017). Following the 2017 season, he was named head coach at Ole Miss where he served from 2018-2019.
"Matt Luke has made the decision to step away from coaching football," said Smart. "He has been an invaluable part of our staff and played a great role in helping us win a National Championship. We are so appreciative of everything he has done for Georgia Football. Matt, Ashley, and his children have been, and will continue to be, an important part of the Bulldog family and Athens community. We're working on finding a coach that will continue to develop our young men and build our strong foundation with the offensive line."
---
BASEBALL: Georgia vs. Wofford Preview
The No. 15 Georgia Bulldogs play host to Wofford Tuesday at Foley Field. First pitch set for 5:02 p.m, and the game will be available on the Georgia Bulldog Sports Network and streamed on SEC Network+.
A consensus top 25 team in the preseason polls, the Bulldogs opened the 2022 season by sweeping a three-game home set from Albany (N.Y.) Great Danes, winning 4-2, 7-6, and 9-1. It marked the fourth Opening Weekend series sweep under Ike Cousins head baseball coach Scott Stricklin. The Bulldogs improved to 6-3 on Opening Day under Stricklin. This week, Georgia is ranked as high as No. 15 (Baseball America) nationally. Georgia stayed No. 16 in D1Baseball.com and moved up to No. 17 in the Collegiate Baseball weekly poll.
Up next, Georgia battles Wofford, and the Bulldogs lead the all-time series 10-0 dating back to 1956. The Terriers went 2-1 against George Mason in Spartanburg, S.C. The Terriers dropped their opener 11-10 and then bounced back with a 12-4 win Saturday and won a 15-13 slugfest Sunday to claim the series. Wofford was tabbed as the preseason favorite in the Southern Conference (SoCon) by the league's coaches. Wofford, led by Coach Todd Interdonato, won its first-ever SoCon regular season title last year going 36-21 overall and 21-9 in the SoCon.
Watch a fullscreen slideshow
HERE
.
The Bulldogs batted .300 with seven doubles and six home runs against the Great Danes while the pitching staff posted a 3.00 ERA with six walks and 30 strikeouts. Georgia made just one error for a .991 fielding percentage. The Terriers hit .337 with three home runs, fielded .934 (eight errors) and the staff registered a 7.33 ERA with 12 walks and 29 strikeouts against George Mason.
Bulldog redshirt sophomore RHP Garrett Brown will get the start Tuesday. It will be his first action since the abbreviated 2020 campaign when he went 1-2 with a 4.96 ERA in four starts. He missed last year due to elbow surgery and recovery. A 6-7, 218-pound native of Machester, Ga., Brown is in his fourth year at Georgia after a redshirt season in 2019 and a medical redshirt in 2021.
Notables From The Albany Series
*Graduate SS Cole Tate batted .462 (6-for-13) with a home run and two RBI to lead the offense. He delivered his third career walk-off single in the 7-6 series-clinching victory Saturday. The other two came on Opening Day in 2020 against Richmond and to beat No. 10 Tennessee last year. The Bulldogs have had 24 walk-offs in the Stricklin era that began in 2014. Tate hit safely in all three games and provided perfect fielding in 13 total chances.
*Graduate CF and co-captain Ben Anderson opened the season with a leadoff home run and that's the first time a Bulldog has done that in available records dating back to 1975! Anderson was one of six different Bulldogs to hit a home run during the Albany series. Before Anderson, the last Bulldog to open a game with a homer was Tucker Maxwell against Florida State during the 2019 NCAA Regional in Athens.
*Freshman OF/1B Cole Wagner made a pair of starts as the designated hitter and went 3-for-7 including an opposite-field solo home run. His cousin, sophomore LHP/OF Luke Wagner, picked up a win in relief on Saturday. Sophomore C Fernando Gonzalez posted a .714 OB% in two starts, going 2-for-4 with a double, two RBI and three walks. He provided his usual stellar defense too. Senior newcomer 2B Cory Acton hit .308 (4-for-13) with a pair of doubles, three RBI and flawless defense in three starts.
*Junior preseason All-America RHP Jonathan Cannon provided six shutout innings in a 4-2 season-opening win. He did not walk a batter and struck out four. Junior RHP Dylan Ross notched a win in his Bulldog debut, allowing a run on four hits with six strikeouts over five innings Sunday.
*Senior RHP and co-captain Jack Gowen pitched a perfect inning on Opening Day to collect a save. Sophomore LHP Collin Caldwell set a career high with 5Ks over two innings while sophomore RHP Will Pearson pitched a career-high three scoreless innings with three Ks in game two. On Sunday, redshirt sophomore LHP Davis Rokose pitched three perfect innings on 32 pitches in his Georgia debut.
Probable Pitching Matchups: UGA vs. Wofford
Garrett Brown (2021 debut, RHP, RSo.) vs. Matthew Marchal (0-1, 10.80, RHP, Jr.)
---
MBB: Georgia (1-13 SEC) Meets Texas A&M (5-9 SEC) Tonight
Date: Tuesday, February 22, 2022
Tipoff: 7:00 p.m. ET
Location: Reed Arena (12,989) in Bryan-College Station, Texas
Watch: ESPNU (Kevin Fitzgerald, pbp; Joe Kleine, analyst)
Listen: Georgia Bulldog Sports Network – Flagship: WSB AM 750; XM: 384; SXM App: 974. (Scott Howard, play-by-play; Chuck Dowdle, analyst; Adam Gillespie, producer)
The Starting 5…
• Aaron Cook's 145 assists is No. 11 among UGA's all-time season leaders…and three from joining the top 10.
• Braelen Bridges' current field goal percentage of .633 is No. 3 among UGA's all-time season leaders.
• Kario Oquendo has upped his scoring average in SEC games by 5.8 ppg over what his production in non-conference play.
• Jaxon Etter has drawn 27 charges in 26 games played this season…and 35 in his last 37 dating back to last season.
• UGA leads the SEC in free throw percentage and nationally ranks No. 10 in FT makes (433) and No. 14 in FT takes (578).
The Opening Tip
Georgia and Texas A&M will meet on Tuesday in a rematch of the SEC opener between the Bulldogs and the Aggies back on Jan. 4.
A Marcus Williams 3-pointer with 1.2 seconds remaining propelled A&M to an 81-79 victory over the Bulldogs.
That bucket thwarted a valiant rally by the Bulldogs, who trailed by 18 points in the first half but took the lead with on a three-point play by Kario Oquendo with just 5.5 seconds remaining on the clock.
---
Jump To Comments