Jump To Top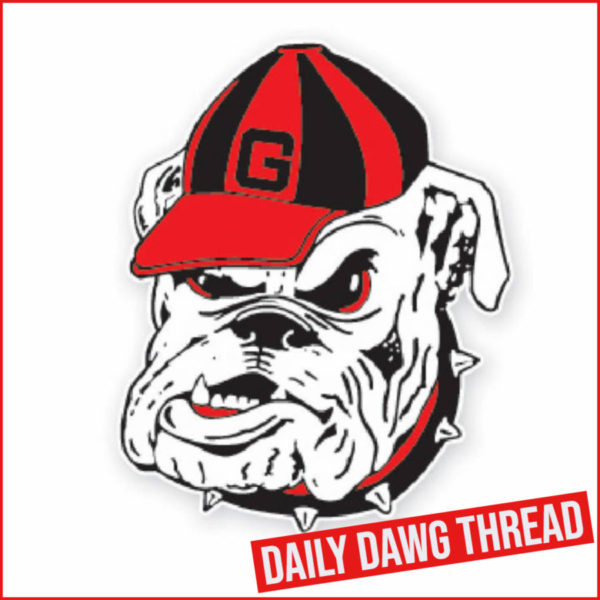 BASEBALL: Presbyterian visits Athens tonight
Georgia continues a nine-game homestand tonight when Presbyterian (5-2) visits Foley Field. First pitch will be at 4:02 p.m. (SECN+).
The Bulldogs recently claimed a four-game series over Princeton, winning three out of four. The Tigers avoided a sweep with a 12-11 comeback this past Sunday. The Blue Hose are riding a four-game winning streak after dropping their season-opening series to Georgetown 2-1. This past weekend, they posted home wins over Toledo in 10 innings, Northwestern and Michigan State.
Both teams will start freshmen pitchers. Right-hander Matthew Hoskins makes his debut while PC counters with left-hander Mason McDaniel (1-0, 2.70 ERA). Hoskins missed the first two weeks of the season due to an illness. 
Series History: Georgia holds a 19-4 edge in the series history with the Blue Hose. PC won the first four meetings coming in 1943 while the Bulldogs have won 19 in a row in Athens including an 18-3 rout last season. Georgia collected 15 hits against PC last year as Parks Harber led the way, going 3-for-4 with three RBI and finished a single shy of the cycle.
Princeton Series Review: Georgia eventually got its four-game series in with the Tigers, outscoring them 44-24. Friday's action was suspended in the sixth inning due to rain. On Saturday, Georgia picked up a pair of wins and then the teams split a doubleheader on Sunday. The Bulldogs tallied 46 hits including 17 for extra bases (eight home runs). Princeton hit only .233 but did club 10 home runs (nine solo and one three-run shot). Georgia's leading hitters in the series were redshirt-freshman OF Charlie Condon (.636-1-6) and graduate DH Connor Tate (.615-1-7).
Georgia got tremendous starts from junior left-handers Jaden Woods (4.2IP, 1H, 0R, 1BB, 11K) and Liam Sullivan (7IP, 0H, 0R, 2BB, 11K) in the first two games. Sullivan earned SEC Co-Pitcher of the Week honors as well as one of nine pitchers to be named a National Player of the Week by Collegiate Baseball newspaper. Graduate Dalton Rhadans was the team's top reliever, notching a save after providing three innings with three strikeouts in the 12-7 win.
        Georgia's defense was much better compared to Opening Weekend. Against Princeton, the team fielded .985 with only a pair of miscues after making five in the Jacksonville State series.
Streaks: Graduate Connor Tate and junior Parks Harber have hit safely in all seven games this season while redshirt freshman Charlie Condon has a six-game streak.In fact, Tate has a career-best 12-game streak dating back to last year while Harber's streak is at nine games, two shy of his career long set in 2022.
        The Bulldogs have hit at least one home run in all seven games this year. Georgia is 3-0 when it hits one home run and 2-2 when it blasts two or more. The Bulldogs have hit 12 home runs but have allowed 14.   
On Deck: Georgia's three-game set with rival Ga. Tech (7-0) begins Friday at Foley Field at 6 p.m. Saturday's contest will take place on Tech's campus at 2 p.m. Sunday's action will begin at 3 p.m. at Coolray Field, home of the Gwinnett Stripers, the Triple-A affiliate of the Atlanta Braves. Sunday's game with Tech is the annual Spring Baseball Classic to benefit Children's Healthcare of Atlanta. Georgia Tech has a pair of midweek games at home (Long Island, Kennesaw State) before coming to Athens.
Radio/TV/Live Stats Information (Radio/TV simulcast: Jeff Dantzler and David Johnston)
Tuesday at 4 pm
960TheRef: https://georgiadogs.com/watch/?Live=4364&type=Archive
Streaming: ESPN+: https://www.espn.com/watch/player?id=84655113-a1ce-4654-b591-187e2399ee91
Live Stats: https://georgiadogs.com/sidearmstats/baseball/summary
Ticket/Parking Information
A limited number of tickets are available in the Left Field Bleachers and in the Right Field Bleachers.
For non-conference games not including Clemson and Georgia Tech, Friday tickets in the Left Field Bleachers are $8. Tickets for Saturday non-conference games not including Ga. Tech in the Left Field Bleachers are $10 while Sunday's game there will be $8. All Right Field Bleacher tickets are $5 for non-conference games not involving Clemson or Georgia Tech.
Fans can get seats from other fans through our official secondary ticketing partner StubHub.
Fans with tickets who are unable to come are encouraged to transfer them to other Bulldog fans, return them to UGAAA or resell them on StubHub.
Foley Field Gates open one hour before game time.
Free parking is available in the commuter surface lot behind the outfield. 
---
SOFTBALL: No. 17/16 Georgia (12-4) at Georgia Tech (8-7) tonight in Atlanta
Date: Tuesday,Feb. 28, 2023
First Pitch: 6 p.m., ET
Location: Atlanta, Ga.
Stadium: Mewborn Field
Media Information
Streaming: ACC Network Extra
Live Stats: GeorgiaDogs.com
Twitter Updates: @UGAsoftball
The Georgia Bulldogs are back in action in the second midweek game of the season Tuesday at rival Georgia Tech. First pitch between the Bulldogs and Yellow Jackets is set for 6 p.m. at Mewborn Field in Atlanta.
Follow the Bulldogs
» Tuesday's game at Georgia Tech will stream live on ACC Network Extra.
» Live stat links can be found on the softball schedule at GeorgiaDogs.com.
» Live Twitter updates will be available on the official Twitter page of Georgia softball, @UGAsoftball.
BULLDOGS BULLETIN
Series History
Georgia Tech
» Georgia leads all-time series 33-11
» Georgia is 15-6 all-time in Atlanta
» The Bulldogs will look to avenge their 12-3 loss at home last season to the Yellow Jackets, the first loss at home to Georgia Tech since 2008
» Last season's loss broke a 13-game winning streak back to 2013
Recapping Last Week's Action
Georgia bounced back with five shutout victories in the Georgia Classic at Jack Turner Stadium over the weekend. The Dogs earned two wins each over Hofstra and California Baptist then concluded the weekend with its fifth shutout of the tournament against Lipscomb. The pitching staff shined, working 33 scoreless innings, led by SEC Co-Pitcher of the Week Madison Kerpics. The junior worked 19 innings, allowing seven hits, and striking out 18 hitters including tying a career-high 11 against Hofstra on Feb. 25. At the plate, seniors Sydney Kuma (.500, 6 RBI) and Sara Mosley (2 home runs, 7 RBI) led the Bulldogs' offense as the two combined for nearly fifty percent of Georgia's run production on the weekend (13 of 27 RBI). Freshman catcher Marisa Miller hit .429 in four games and drove in four runs.
A Look at What's Ahead
Georgia will return home to host the Bulldog Classic this weekend at Jack Turner Stadium to wrap up non-conference tournament action in 2023. Georgia will welcome Ball State, Stetson, and Samford to Athens for the 10-game round robin tournament. The first home midweek game will be next Wednesday, March 8 when the Bulldogs host Georgia State.
---
SOFTBALL: Madison Kerpics named SEC Co-Pitcher of the Week
University of Georgia softball student-athlete Madison Kerpics has been named the Southeastern Conference Co-Pitcher of the Week, the league announced Monday.
This is Kerpics' first SEC Pitcher of the Week award and the first Georgia pitcher to earn the honor since Mary Wilson Avant on April 24, 2018.
Kerpics, a junior from Suwanee, Georgia, went 3-0 in three starts last weekend in the Georgia Classic. She pitched 19 scoreless innings, allowing just seven hits and holding opposing batters to a .111 average. She fanned 18 batters on the weekend.
She began the weekend pitching a seven-inning complete game shutout of California Baptist on Friday. Kerpics tied a career-best 11 strikeouts against Hofstra on Saturday in her five-inning outing, allowing only two hits. She concluded the weekend with a one-hit seven-inning shutout of Lipscomb on Sunday.
As a staff member, Georgia pitchers recorded five shutouts in five games in the Georgia Classic. It was the first time Georgia had shutout five straight opponents since Feb. 2019. Shelby Walters and Destin Howard combined with Kerpics to work 33 scoreless innings at Jack Turner Stadium over the weekend.
---
MBB: Georgia (16-13, 6-10 SEC) vs. Florida (14-15, 7-9 SEC) tonight at The Stege
Tuesday, February 28 at 7:00 p.m. ET
Stegeman Coliseum (10,523) in Athens, Ga.
Series History: UF leads, 121-105
Last meeting: UF, 82-75, on Jan. 7. 2023
Video: SEC Network (Kevin Fitzgerald, pbp; Joe Kleine, analyst)
Audio: Georgia Bulldogs Radio Network (WSB AM 750; SiriusXM: 121 or 190; SXM App: 961) (Scott Howard, pbp; Chuck Dowdle, analyst; Adam Gillespie, producer)
The Starting Five
• UGA is 1 victory shy of equaling the Dogs' most-ever regular-season wins at Stegeman Coliseum.
• UGA is 14-0 this season when holding its opponents to 70 or fewer points, including a 5-0 mark in SEC play.
• All 12 Dogs who have logged playing time this season are averaging double-digit minutes per game.
• Seven different Dogs have made double-digit 3s this season, the most since 8 did so in 1997-98.
• UGA's assist-to-TO ratio is up by +.26 since Thanksgiving, the best improvement by an SEC team during that span.
The Opening Tip
Georgia will look to put a bow on what has been one of the most successful home campaigns in program history on Tuesday night when the Bulldogs host Florida.
Georgia is 13-3 at Stegeman Coliseum this season, one win shy of equaling the most regular-season victories in 60 seasons of play in the arena.
The Bulldogs won their first ten home dates this season, which tied Georgia's sixth-longest overall home winning streak, fifth-best stretch in a single season, and fourth-longest span at Stegeman.
Mike White has enjoyed similar success at Stegeman. He was a combined 7-1 in Athens at Louisiana Tech and Florida and is now 20-4 (.833) at the venue.
Series History With Florida
Despite Georgia's 63-43 advantage in games played in Athens, Florida possesses a 121-105 overall edge in the all-time series between the Bulldogs and the Gators.
Earlier this season, on Jan. 7 in Gainesville, Terry Roberts' 25-point outburst led Georgia in an 82-75 setback at ExacTech Arena.
Jabri Abdur-Rahim and Braelen Bridges added 12 and 10 points, respectively, for the Bulldogs.
Georgia built an early double-digit lead that maxed out at 23-10 at the 10:32 mark of the first half before the Gators responded with a 21-4 surge to end the period with a 39-34 lead.
Florida built its own 13-point advantage at 61-48 before Georgia rallied. The Bulldogs cut the gap to three on four occasions but could not complete the comeback. The Gators led 78-75 with 23 seconds remaining. Following a Georgia miss, Kyle Lofton hit both ends of a one-and-one to ice the victory for Florida.
Georgia and Florida last met in Stegeman Coliseum on Feb. 26 last season. Kario Oquendo scored 20 points; however, the Gators still defeated the Bulldogs, 84-72.
Braelen Bridges also contributed 16 points for Georgia.
A back-and-forth first half featured eight lead changes before the Gators inched out to a 41-34 edge at the intermission. Florida then opened the second stanza with a 10-0 surge to seize control of the contest.
Head Coach Mike White Pregame Quotes
On the time he spends talking about where the team could land after the previous two games…
"We're just talking about Florida. We got a game tomorrow night. At first, yesterday was some of the last game, what we do consistently. Learn from wins, losses, what have you. Some of the things that we need to continue to work on. Florida, for instance, can really shoot and really space you like Missouri, we did a poor job of defending the three. We have to a better job tomorrow night."
On his disappointment from the Missouri game…
"I was disappointed in the way we responded in the second half. We played a good 20 minutes and early second half, they make a run and we just became disconnected. That's a cultural issue. That's an issue that we have got to do a better job of handling. Whether you make shots or miss shots, screw up a defensive assignment or your details aren't on point, we have to keep pulling in the same direction and staying connected through adversity. This team has pretty consistently has done that. We go on the road to two higher level competition, two really, really good teams. It's almost like in the second half against Missouri, we're still dealing with some of that. We've got to get some mojo back. We've got a ton of guys that really care about each other and like each other. We had some good conversation with one another yesterday, and they knew that you can't let a team in this league go on a run and you become disjointed, you can't have success."
On fixing a cultural issue late into the season…
"You keep swinging for the fences to have the very best culture that you can have, and we have had a very good culture for the most part. But sometimes stuff like that creeps in. The best teams in our league probably, to a certain extent, have a very, very good culture. There's also other factors in terms of success, offensive and defensive efficiencies, experience, talent and all those things. But we have got to get back to playing at that level of connectivity that we had before that road trip."
On where he feels the team is currently at…
"Understanding that we still have opportunities in front of us, what are we going to do with them? We had a really good practice today and guys were in good spirits. They really worked, and we just have to take advantage. It's not about the outcome, it's about, 'Let's play a good first few minutes and try to get some shots and get back to guarding at the level we're capable of guarding at.' We have showed that at times, most of the time in the first 20 minutes against Missouri, and that's what it will take against Florida, if you can put together 35 to 40 minutes of intense, detail orientated defense, it will give us a shot."
On if the team has talk about what they need to do to make a postseason…
"No. At least three times throughout the season, not in the past week, we've had those big picture conversations. I don't know how many we've got to win, obviously if we win the SEC Tournament, we'll get into the NCAA Tournament, and our guys all know that. That's been discussed, and they know that. In terms of that next tournament, who knows how many you've got to win. I know if we're focused on how many, you're taking away focus on giving yourself the best chance tomorrow night."
On how much Florida has had to change since losing Colin Castleton…
"They lost one of the best players in our league and they've done a good job of adjusting, but they've been really solid defensively all year. We're still going up against a different type of defense without one of the best shot blockers in college basketball. They're a very good, solid defense and a team that can really space you and spread you from multiple positions."
On if he's surprised of the team's cultural issues…
"No, you say it, but everyone is dealing with cultural issues, to a certain extent. We've a good culture. It needs to be elite, and at times, it has been this year, where we've gotten punched and responded, punched again and responded again. And we've grinded out some victories against NCAA Tournament teams. We took a step back the other day. Missouri, part of the reason they're probably going to be an NCAA Tournament team, is how connected they are, and when it got tough early in the second half, on the road, They were a little bit more connected than we were at home, which is concerning and disappointing. But you move forward and try to be a little bit more connected tomorrow night."
On if having so many new players contribute to the cultural issues…
"Yeah, perhaps. But we're coming off games that weren't real pretty for us. It's late in the season, and everybody's tired. We're not sitting here as a projected five seed in the NCAA Tournament. It's a little bit harder for teams like us right now. But, that said, it's doable. Could you go to the SEC Tournament and make a run? Potentially, but 13 other teams think they can do the same thing. We've just got to finish as strong as we can finish, control what we can control. We had a really good practice today and hope that we can get off to a really good start tomorrow playing a team that's very good, another SEC team."
On players that have stepped into a leadership role this week…
"Braelen Bridges. His approach in practice the last three or four weeks, you get the sense he knows it's coming to an end for him, and he's responding the right way pretty consistently. Part of the disconnect the other day, in game, he was a little frustrated and voiced his opinion, which he should as a 23-year old, fifth-year senior. He's trying to lead a little bit here down the stretch. We had a guy or two that didn't respond the right way to that, but I'm proud of him because it's the bottom of the ninth, and he cares. He's trying to hold a couple teammates accountable and that's what it's all about. He's in a good place with that. I would say Mardrez McBride is trying. He's late in his career. He gave us some good minutes and hit some shots. Justin Hill has been there consistently all year. Jaxon Etter has been consistently leading all year. I would say those are our two guys that, from a leadership accountability standpoint, Jaxon and Justin have never had bad days. Both of them have had good days again today. Hopefully, some of these other guys can finish strong as well."
On the team's level of eagerness to play in its last home game in Stegeman Coliseum…
"They're looking to go out on top without question. Our approach was good the other day, and we got off to a good start. I was really surprised at our lack of response in the second half. Today was no different. Today was just as sharp leading into the Missouri game, or potentially sharper. It doesn't always mean you're going to play great, but it gives you a better chance, at least that's what we preach in our program, and we will continue to do that. Had a great day today. We had a sense of urgency."
---
Jack Bauerle has been selected to receive the Lifetime Achievement Award by CSCAA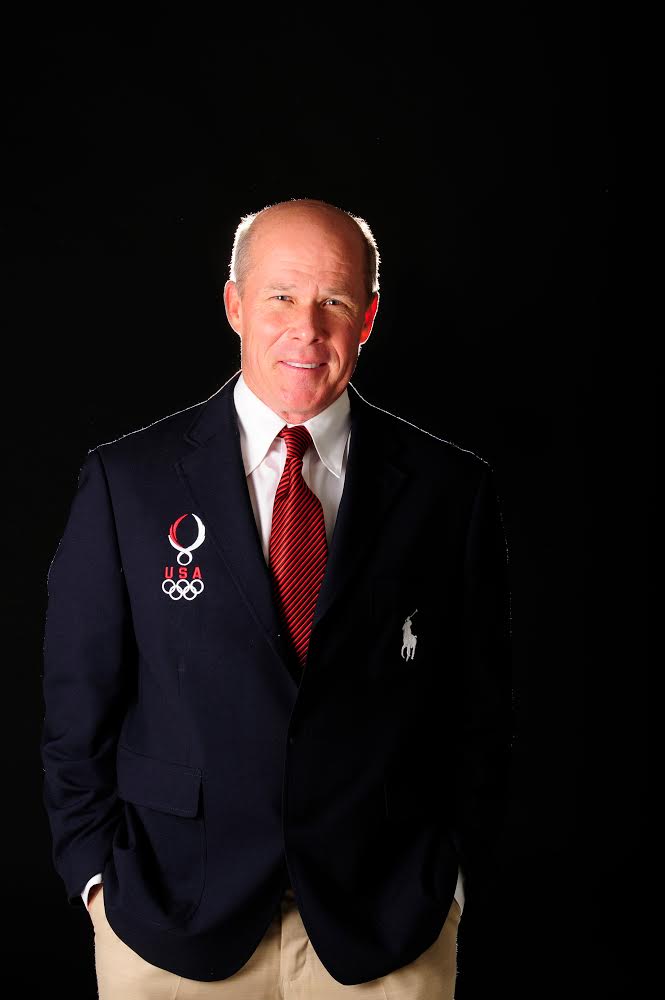 The University of Georgia's Jack Bauerle has been selected to receive the Lifetime Achievement Award by the Executive Board of the College Swimming & Diving Coaches Association of America (CSCAA). This award is presented to the individual whose efforts best exemplify the integrity and ideals of collegiate swimming and who has achieved significant success in the sport while imparting the educational and character-building qualities of the collegiate swimming experience. Bauerle will be recognized at the 62nd Annual CSCAA College Swimming & Diving Awards on May 8th in Orlando, Florida.
"It is my complete honor to recognize Coach Bauerle on behalf of the College Swimming and Diving Coaches Association of America," said CSCAA Executive Director Samantha Barany. "Jack is known for his excellence as a swim coach, but more impressively it is clear that he is loved by those he coached for being a trusted leader and mentor. This award is well deserved and we look forward to celebrating his outstanding body of work at the CSCAA Annual Meetings this May."
In his 43-year-long career at the helm of the Georgia program, Bauerle experienced success in every way measurable. The Georgia Bulldogs, under his leadership, produced National champions, CSCAA All-Americans, Olympians, CSCAA Scholar All-Americans, and NCAA Postgraduate Scholarship recipients. Bauerle became the longest-tenured in Georgia athletics history with his 35th season (2013-2014).
While overseeing Georgia's program, Bauerle produced seven NCAA and 12 SEC crowns with the Lady Bulldogs. At NCAAs, his teams posted 48 Top 10 finishes, including 21 Top 5 finishes in 22 seasons for the women's squad from 1995 through 2017. On seven occasions, he was chosen as the SEC Coach of the Year 18 times (16 with the women, two with the men) and the CSCAA National Women's Coach of the Year.
In 2008, Bauerle was chosen as the United States women's team coach for the Olympics, leading the American women to 14 medals, the most of any nation. He coached for Team USA at each of the last six Olympic Games, serving as a women's assistant in 2000, men's assistant in 2016 and 2020, and personal coach in 2004 and 2012. Under Bauerle's leadership, Georgia produced 87 Olympians representing 20 different nations, earning 38 medals. Georgia swimmers earned 15 Gold Medals.
Bauerle's teams excelled in the classroom and community as well. Three Lady Bulldog swimmers, Kristy Kowal, Lisa Coole and Kim Black, were named the NCAA Woman of the Year. With 40 NCAA postgraduate scholarship winners, only six schools have more recipients than the Georgia swimming and diving program. The program also produced 41 individual CSCAA Academic All-Americans and 436 CSCAA Scholar All-Americans.
Including his tenures as head coach, assistant coach and student-athlete, Bauerle has been associated with Georgia for over 50 years. During his athletic career, he was a four-year letter-winner and two-time team captain. Graduating in 1975 with an English degree and program records in the 200-yard butterfly and 1,650-yard freestyle. Following graduation, he was an assistant for the men's team for three seasons and the women for one before being named women's head coach in 1979, eventually adding the men's title in 1983.
---
Jump To Comments