Jump To Top
Today's Contents – Click to Read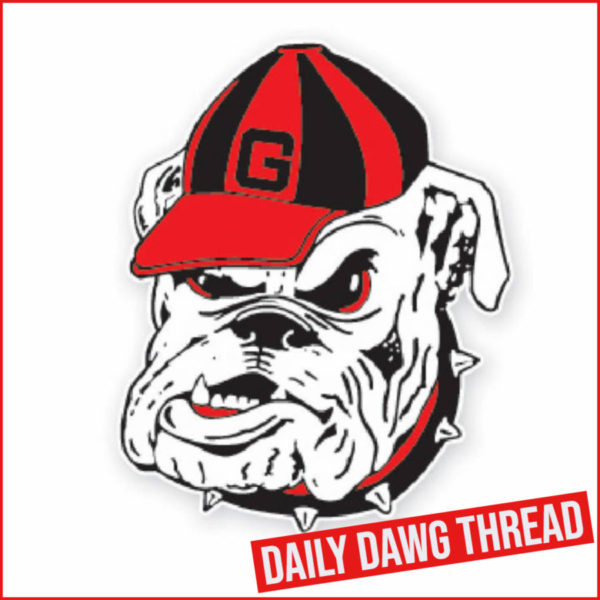 ---
MBB: UGA Hosts Auburn to Open SEC Play
Georgia (10-3, 0-0 SEC) vs. No. 22/20 Auburn (11-2, 1-0 SEC)
Wednesday, January 4, 2023 at 6:30 p.m.
Stegeman Coliseum (10,523) in Athens, Ga.
Series History: AU leads, 99-96
Last meeting: AU, 74-72, on Feb. 5, 2022
Video: SEC Network (Kevin Fitzgerald, pbp; Jon Sundvold, analyst)
Audio: Georgia Bulldogs Radio Network (WSB AM 750; SiriusXM: 380; SXM App: 970) (Scott Howard, pbp; Chuck Dowdle, analyst; Adam Gillespie, producer)
The Starting Five
• UGA opens SEC play against No. 22/20 Auburn on Wednesday night at Stegeman Coliseum.
• UGA notched its 10th win on Dec. 28, just the 4th time UGA reached double-digit "Ws" before the New Year.
• Only 3 Dogs have played in every game and 6 have recorded a combined 16 DNPs due to injury or illness.
• UGA's bench has scored 327 points with a +186 (14.3 ppg) margin over its opponents' reserves to date.
• Mike White secured the 250th victory of his head coaching career with UGA's win over Florida A&M on Dec. 2.
The Opening Tip
After one of its most fruitful non-conference runs ever, Georgia opens SEC play on Wednesday by hosting No. 22/20 Auburn.
The Bulldogs wrapped up their pre-SEC slate at 10-3 following a Dec. 28 victory over Rider – just the fourth time in program history the Bulldogs compiled a double-digit win total prior to the New Year.
Georgia's 10 victories to date has already topped the six wins the Bulldogs secured all of last season. In fact, Georgia won six games in November, taking just 24 days to reach the entire number of "Ws" the Bulldogs earned during the 2021-22 campaign.
Georgia enters SEC play on a modest three-game winning streak with victories over Notre Dame, Chattanooga and Rider.
Today's Contents – Click to Read
---
Jump To Comments