Jump To Top
Today's Contents – Click to Read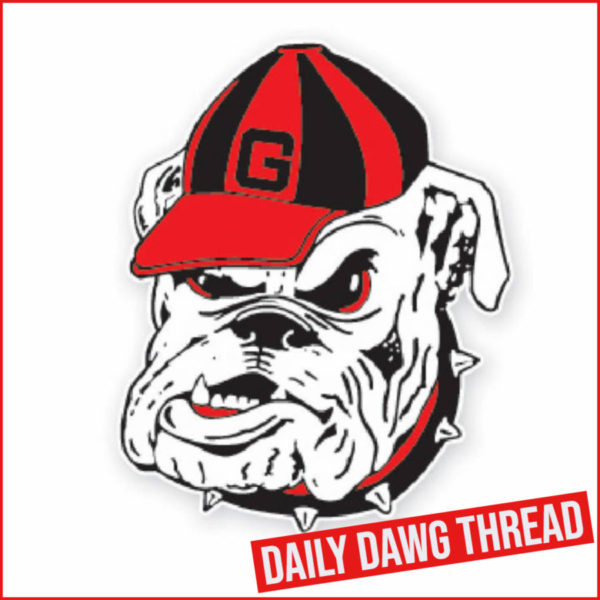 ---
WBB: UGA Defeats Kentucky 64-60
The University of Georgia women's basketball team defeated the Kentucky Wildcats, 64-60, in Stegeman Coliseum Thursday evening before 1,931 spectators.
This win marks Georgia head coach Katie Abrahamson-Henderson's first SEC win at the helm for the Lady Bulldogs.
Diamond Battles led Georgia in scoring with 19 points. Battles also recorded four steals and a blocked shot. Brittney Smith followed Battles in scoring with 17 points, going 5-6 from the free throw line, had three rebounds and a block. Audrey Warren tallied 11 points with two triples, five rebounds, a team-leading five assists and one block.
"They were in zone and our go-to players just stepped up," Coach ABE said following the game. "I think it started with Audrey (Warren). She had some big shots, and they were in zone. They don't necessarily always play zone, so we kept Audrey up on top a little bit with Diamond (Battles). Diamond's running the baseline, but Audrey hit some big shots up there. It was because they were in zone."
Both teams were off to a slow start and traded points. Kentucky (8-7, 0-3 SEC) built an eight-point lead with scoring from the range. Three consecutive layups from Georgia (12-5, 1-2 SEC) put the Lady Bulldogs within six, 16-10, at the close of the first quarter.
Georgia opened the second quarter with seven uncontested points to close the gap, 17-16. Six points from Battles in the second quarter fueled the offense, but Kentucky held its advantage, 29-23, going into halftime.
The Lady Bulldogs used 10 points in the paint to tie the game, 37-37, in the third frame. Georgia took a one-point lead with three minutes remaining in the quarter before a Wildcat three-pointer put Kentucky ahead, 40-38. The Wildcats took a 47-41 lead into the final frame.
An 8-0 run, five points coming from Battles, put the Lady Bulldogs ahead, 51-49, at the start of the final frame. Five Kentucky points knotted the score at 58-58 with less than a minute remaining. Lewis' 15th triple of the season with 19 seconds remaining coupled with a Warren free throw gave Georgia the advantage for a 64-60 win.
Georgia will travel to Gainesville, Florida to face the Florida Gators on Sunday afternoon. The game will tip off at 12 p.m. and will be aired on ESPNU.
---
MTENNIS: UGA at Miami Spring Invite beginning today
The seventh-ranked University of Georgia men's tennis team will travel to the Neil Schiff Tennis Center in Coral Gables, Florida, to play in the Miami Spring Invite this weekend, hosted by the University of Miami Hurricanes. This will mark the final tournament in before the dual match season, running Friday, Jan. 6, through Sunday, Jan. 8.
Along with the Bulldogs and Hurricanes, No. 8 Texas and No. 10 South Carolina will also participate in the invitational. Georgia will begin by playing singles against Miami on Friday at 9 a.m. ET and close the day in doubles against South Carolina at 1 p.m.
Georgia could potentially play all three teams during its dual-match season. The Bulldogs will travel to Austin and play the Longhorns on Jan. 22 and play the Gamecocks during their conference schedule in Columbia, South Carolina, on April 7. Should both Georgia and Miami win the first match of the Intercollegiate Tennis Association Kickoff Weekend, the teams will play each other to earn a spot at the ITA Indoor National Championships.
On Saturday, the Red and Black will start the afternoon by taking on Miami in doubles at 1 p.m. and finish against Texas in singles afterward. Georgia will close the event on Sunday, beginning with South Carolina in singles at 8 a.m. and finishing in doubles against the Longhorns at noon.
The four squads combine for 12 players ranked in singles and four tandems in doubles.
In singles, Georgia has three athletes ranked in the top 25, the most in the field, including No. 1 Ethan Quinn, No. 10 Philip Henning, and No. 21 Blake Croyder. Texas has two (No. 3 Eliot Spizzirri and No. 13 Siem Woldeab) and South Carolina has one (No. 15 Toby Samuel). Miami's highest-ranked singles player is No. 73, Dan Martin.
The Bulldogs also lead in ranked doubles pairs with two, consisting of No. 19 Trent Bryde and Quinn and No. 55 Croyder and Britton Johnston. The Gamecocks will bring the top-ranked doubles team in Samuel and Connor Thomson, while the Longhorns will field No. T-7 Cleeve Harper and Spizzirri.
Scoring for singles will be in a best-of-three tiebreaker set format, while doubles will be a one-set match.
Live stats for all matches will be available on StatBroadcast on different links for each day. While the event will be live-streamed, only matches featuring Miami will be broadcast. As such, fans can catch the Bulldogs in action on Friday at 9 a.m. for singles and Saturday at 1 p.m. for doubles.
Today's Contents – Click to Read
---
GYM: GymDawgs open 2023 at Inaugural Super 16
Meet Information
Super 16, Session 2
No. 20 Georgia, No. 14 Oregon State, No. 17 Stanford, Rutgers
Friday, January 6 | 11:00 p.m. ET/8:00 p.m. PT | Orleans Arena | Las Vegas
Watch: Big Ten Network
The University of Georgia gymnastics team opens the 2023 season at the Inaugural Super 16 presented by Ozone on Friday, January 6, at the Orleans Arena in Las Vegas.
Georgia will compete in the second session on Friday against Oregon State, Stanford, and Rutgers, beginning at 11 p.m. ET/8 p.m. local time. The meet will be broadcast on the Big Ten Network.
The 2023 Georgia roster features seven returners and 11 newcomers, three of which are transfers. The GymDogs showcased their new depth at the Annual First Look in December, with 15 of the 18 Georgia gymnasts performing routines. Senior Haley de Jong and freshman Naya Howard competed in all four events, with an additional five gymnasts going up on three apparatuses. In total, Georgia had seven gymnasts on vault, 11 on bars, 10 on beam, and 11 on floor, with the potential for more.
---
Jump To Comments