Jump To Top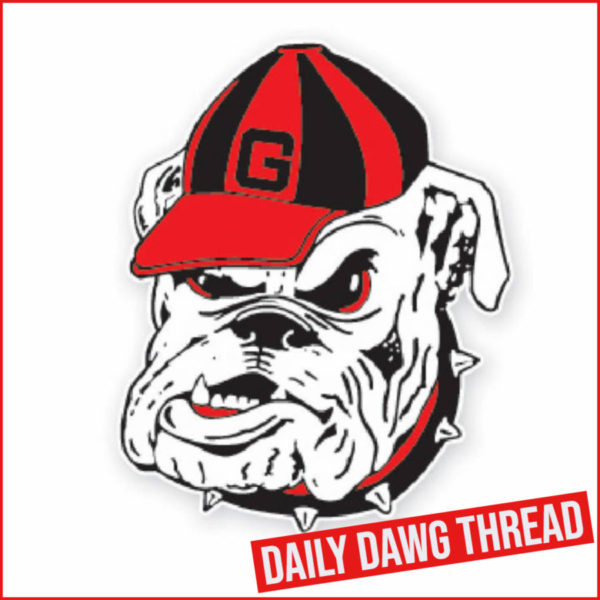 ---
WBB: Georgia beats Florida 82-77
Fifth-year senior Brittney Smith scored a game-high 22 points, and the Georgia women's basketball team overcame a 13-point deficit to defeat the Florida Gators, 82-77, Sunday afternoon at Exactech Arena.
Georgia improves to 13-5 overall and 2-2 in the SEC, while Florida falls to 8-7 and 1-3. The Lady Bulldogs have won 10 of the last 11 meetings against the Gators.
Smith, who hit 8-of-10 at the free-throw line and 7-of-14 from the field, has now reached double figures in scoring in every SEC game this year. Joining Smith in double figures was Diamond Battles with 15, Audrey Warren with 13 and Alisha Lewis with 11.
Georgia was down 60-48 early in the fourth quarter, but outscored the Gators 34-20 in the final frame to upend the Gators on the road.
Smith scored eight of Georgia's first 14 points in the first quarter as the Gators hung on to a 16-14 lead at the end of one. The Lady Bulldogs shot just 31 percent from the floor and missed their last eight field goals in the half.
Georgia forced 13 Florida turnovers to stay in the game, down just 33-28 at the break.
The Gators scored the first eight points of the third quarter and built a 41-28 advantage — their largest of the contest — with 7:54 remaining in the frame. Georgia cut the advantage to 51-47, but a 3-pointer from a Alberte Rimdal and another by KK Deans gave the Gators a sizable 57-48 lead going into the fourth.
Georgia caught fire in the fourth quarter, outscoring Florida 34-20 en route to the win.
---
ICYMI: Kirby Smart's Presser – January 07, 2023
Q. How were you able to prepare for this time around preparing for the national championship? And also what did you learn about your team this year coming into this season and how you guys were able to grow and get to this point?
COACH SMART: We learned a lot about our team. It's one of those things I think every year you do. The journey is what we do this for.
You think about this time last year, who we were and who we are now, it couldn't be further from the same team, just very different mental makeup, physical makeup, very different path to get here.
But the journey is what it's about. And these guys have everything we've asked. I've just been so pleased with the mental makeup and the character of this team. They've embodied everything we've asked them to do.
It's funny, now you start making plans for next year of what you're going to do when you get back and when you start workouts. We were doing the same thing this time last year and had no clue who we did this for.
Q. Couple things about recruiting. You'll go after the best players in the country, but because you have such a good recruiting footprint around you is there something strategic about your decision to reach into a Texas for an AD Mitchell or reach out to Brock Bowers? In other words, is it more than just they're the best players so we're going to get them?
COACH SMART: Well, nobody new who AD Mitchell was, what AD Mitchell had to an offer. AD Mitchell was more of a workout tape that he kept sending us. He's a unique situation. He's very different than Brock. Brock was recruited nationally, really highly. But every situation is different.
Our footprint is really good. When you look at the MVPs of our last game, Stetson Bennett and Javon Bullard, neither were very highly recruited. They're in-state players, really good high school players.
Look at Ladd McConkey, he was an in-state kid. Wasn't highly recruited. Our footprint is what our footprint is. We go after the players we think fit our culture. And that's more important than where they're from.
Q. One quick follow-up on that. We hear about Georgia's highly rated recruits and developmental program like TCU. Aren't all programs developmental programs to a certain degree? When you hear that, what do you think?
COACH SMART: Don't all programs also recruit? I think it's — the truth lies somewhere in the middle. It's a narrative that gets put out there. But I tell our players about it all the time. Our best players on our team are not our most highly rated players.
We've got four or five guys that were not — they're really good football players. TCU has a team full of really good football players. And I watch those guys play and the way they play is so much more important than worrying about high school, who cares?
Our players respect football players, and they respect football players on our team, whether they were a 2 or 3 star and respect players on the TCU's team, whether they were.
Q. You guys lost 15 players to the draft and 13 to the transfer portal last season. Which player has stepped up the most this year after losing a large pool of players?
COACH SMART: There's no way I could name one. That's impossible to single out one guy. I think a lot of the guys that contributed last year improved, meaning they got better. So they made themselves better.
And a lot of guys who didn't contribute at all contributed this year. That guy over there got better. He was a major factor last year. Kenny McIntosh, to me, was a major factor last year but he got better.
There's a lot of guys that played last year that got better but there's even more that didn't play that put themselves in the situation to be helpful for our program.
Q. Update on Darnell and Chambliss?
COACH SMART: Hopefully they'll play. That's really hard to say. We haven't done much since then, since we've been at home. I'm hopeful those guys are able to play and help us. Those guys want to play. I promise you that.
Q. How much more difficult has it got to coach defense with each season? We saw the high-scoring semifinals and you being a defensive guy does it frustrate you when you see scores like that in a semifinal setting?
COACH SMART: I don't know if "frustrate" is the right adjective, but there's something along those lines. You feel, okay, when is good defense going to be played in a semifinal or a final for that matter. I mean, I don't know.
Football has evolved to where offenses are definitely ahead of defenses. It just seems to expose itself more towards the end of the year.
I don't know if anybody can put a fingerprint — I'm not trying to put a fingerprint on it right now, trying to stop the next play, trying to score on the next play on offense.
But I think it is a thing. I just don't know what causes it or what allows it. The conditioning levels may have something to do with that. And offenses have been ahead of defenses. We have seen a lot of high-scoring games.
Q. With the entire football community being affected by the Damar Hamlin injury, what were your initial thoughts on it? And have you addressed the team about it?
COACH SMART: Yeah, definitely. First of all, I have children who play sports. And that injury happens actually in hockey and baseball probably more often than football. But it scares me.
Thank goodness we have Ron Courson who is almost a 30-year athletic trainer, athletic trainer for me. He immediately reached out to me. We were studying, watching tape getting ready for TCU. He reached out and told me we need to address it with our team.
So the very next morning, first thing we did is we brought in a mental health specialist, we brought in an athletic trainer, we brought in a team chaplain, and we prayed. We also addressed it from a mental health standpoint.
And then Ron educated players on exactly what happened and how rare, but it can happen and you have to have people in place to save lives.
What an incredible job they did on the scene to make sure that he has an opportunity to recover from it. So the education piece was important to us to ensure our players that safety measures are there.
Q. And the last question, when he came to, his first words were, "Did we win?" Now is that something that you can use as a motivational factor going into Monday, seeing what this player, what his teammates mean to him?
COACH SMART: Yeah, I don't think we'll use that as the motivating factor, but it just helps along, is a great sign. Certainly happy for he and his family.
Q. You're a perfect one to ask this age-old question. Is it harder to get there or harder to maintain?
COACH SMART: It's hard both. There's nothing easy about winning football, successful football programs. And it's harder than it's ever been to maintain. And it's harder than it's ever been to get there.
It's just culture with all the things on the outside that we deal with now, it's harder than it's ever been. That's why you see shorter coaching careers. You see coaches with the ability financially to step out because they don't love it. You see a lot of different things.
But I can't say whether one's easier than the others. You don't use comparisons in that regard. They're both really hard in their own right. Sustaining, maintaining versus achieving and climbing the mountain, both difficult.
Q. And I talked to Greg McGarity yesterday, the AD that hired you. What do you remember about the interview? You were well-prepared obviously but this was going to be the opportunity of a lifetime.
COACH SMART: I don't remember much. It was, I knew Greg. I knew a lot of people at Georgia. I knew President Morehead. I had a class with him. So it was a situation that I had prepared for for a long time. But I don't feel like the decision was going to hinge on an interview. It wasn't going to be one of those, do you answer it wrong, they wouldn't have been talking to me if they weren't interested.
I was really consumed with my position I was in and making sure I did it right for the players where I was working. That's so important to me that you don't put your career ahead of your team's.
Q. 20, 30 years from now when you're playing golf with your buddies and they ask you about Stetson Bennett's legacy to the program, what will you tell them?
COACH SMART: Well, I got a long story to tell you, I can assure you that. You think about the things he and I have been through, decisions made. I mean, from the recruitment process to his official visit to what will happen Monday night. I mean, where to begin?
It will be a long round of golf because there's a lot of history there for he and I. And I'm just appreciative of the way he's handled everything and really what he stands for.
Q. What's the vibe with the team thus far? You guys are here, ready to complete the mission. What will it take to come out victorious?
COACH SMART: Well, the same thing it does in every football game — who can control the line of scrimmage, who can be explosive, who doesn't turn the ball over. The game never changes. You just have more cameras here. You have more people viewing, bigger stage, a lot further away from home. But football's football.
And our guys prepare for that really all year. So we've got to go play a really, really good football team and we'll have to play one of our best games of the year to be able to compete.
Q. Have you all used the word "repeat" around the building at all? Have you all said it?
COACH SMART: No. I mean, it's never about that. I mean, we've never said "repeat" or "defend." We hunt, and for us we want to be staying on the aggressive side of things.
Again, I've been a part of so many years where I came off a win, that that wasn't the narrative. This team is not that team. Next year's team won't be this year's team. So they're completely independent of each other, just like every game is independent of the previous.
We don't dwell in the rearview mirror. We try to focus on what's ahead.
Q. I was actually fortunate enough to speak with Mike Leach a few weeks before he passed. And he was telling me a story about recruiting you as a young student-athlete at Valdosta State. What do you recall about that? And can you speak to just the way his aura is going to hang over the sport going forward?
COACH SMART: He was at Valdosta State and my dad was a high school coach. So we were about an hour and a half, where I grew up, from the program he was at. There were a lot of kids that went from my high school where my dad coached, that went and played at Valdosta State.
So it was kind of a cradle of coaches at the time. A lot of coaches had come through there. They did recruit me. He didn't personally recruit me but his staff, the staff there. I was defensive player. He was an offensive coach. So they had a tremendous staff.
But my experiences with Coach Leach were just different. I mean, we played them the COVID year. Nobody warned me that before the game when you went and talked to him that he would talk. And he would talk. And he would talk.
And I got worried because you've got time limits to do what you've got to do pregame. And I couldn't break away from the conversation. We had run out of time. I had to go be with our team. I'm, like, I gotta go; this guy's still going.
Then this year I was a little more prepared. And I thought, okay, I'm going to have my time, allow me to get away. I found myself again, I couldn't get away. He was talking about South Florida, a place where he goes, how he's going to go down there after the season.
I kept looking at the clock; I can't get away from this guy. He's unbelievable in his ability to carry a conversation and just talk about anything.
But really I've enjoyed all the stories that have come up all on social media where people talk about their experiences, interactions with him and to read all the different ones, it's really cool.
Q. Curious, as you look back over your tenure at Georgia, how do you get to the point where you said this is what I want our offense to be, this is what I want it to look like, how explosive I want it to be and multiple —
COACH SMART: I don't know that I — I don't know that I completely defined that. That's an area that you do based on who you have on your team.
When you have Nick Chubb and (indiscernible), who I think are two first-round backs, you might look different than what you have Brock Bowers, Oscar Delp, Darnell Washington tight ends. And then you've got wideouts.
So we've evolved to fit who we have on offense. Do you have to be explosive? Yes. But everybody's explosive in different ways. LSU was one of the most explosive teams I've ever played against, in 2019, and they were different than us.
Alabama, the year they had the four, five first-round wideouts, they were explosive in different ways than LSU. Everyone has their way of being explosive.
And that kind of evolves based on how your offensive coordinator wants it to. And our guy does a tremendous job.
Q. You've been a coach for a really long time, been around some really great coaches. How much do you lean on that advice and that experience in clutch moments like this? And what coach gave you the best advice and who was it?
COACH SMART: All coaches, I think we all plagiarize. I give a lot of credit to my father who was my first coach. And I grew up under his tutelage. And he meant a lot to me as a coach.
And then Coach Bowden impacted me a lot. Coach Chris Hatcher, Coach Richt. And I was with Coach Saban the longest.
I think you learn different things from different people. And I learned a lot from each one. So the impact has kind of made me who I am. And now you can't stop learning. You never — you're green, you grow. And when you're ripe, you're ripe. You never want to be ripe.
For me, I learn from my coaches. When you bring new coaches in, you're able to gain things from them, maybe how they do things or you go to other schools and you study how they do things.
I'm infatuated with coaches across the country who do an incredible job and you want to go visit them and see how they do it to make sure you keep getting better.
Q. There's always, sometimes, a level of resistance when a new regime, new coach comes in to a program. How much did you expect that in 2016? How much did you sense it? And then also when did you sense that it sort of started to turn?
COACH SMART: When did you sense what?
Q. That it started to turn around, basically.
COACH SMART: I didn't sense any resistance when I got there. I felt like I knew the culture I was coming into because I had coached on that staff. So it wasn't like, okay, we're going to say everything you did was wrong and everything we do is right.
And I explained when I got there that there's a difference in the way we're going to do things than what they had previously done. Those were beliefs I had.
And that I needed everybody to buy into them because I believed it would work if we did it a certain type of way. But I never made it about — I told our coaches, it's never about the other staff versus this staff. We've got multiple guys now on this staff that were on that staff.
So it was never us against them. I think that could be really negative when you have a new coach come in and they talk about the old coach because there's a level of loyalty there by the kids.
I went through that as a player when I had different head coaches. So we were very sensitive to that. I didn't feel any resistance to the buy-in to what we did. It was different what we did. And it was a tough first year because there was a little change the way we did some things, plus we couldn't practice at our normal facility. But I feel like there was a lot more buy-in the next year because the players were really elite leaders — we had some really good leaders that year, 2017, that pushed us over the edge.
Q. There's always a lot of talk of the quarterback/coach relationship, and quarterbacks and coaches are just always linked now. How different do you think it's going to be next year without Stetson who you've spent a lot of time with doing things over the past couple of years? Do you think you guys will have a friendship or bond going forward after the season?
COACH SMART: Talking about Stetson?
Q. Yes.
COACH SMART: Oh, yeah, I'll have a friendship with every kid that leaves our program. I get texts all the time from the guys that left in the last two, three years, reaching out. I mean, I keep a relationship with them.
It's very important to me that when a young man leaves our program, they understand we are here for them. Not everybody's going to the NFL. People think our kids go to the NFL forever. It's short-lived. We've got guys that play for us, went to the NFL and are already out. And I want to help them be successful in life.
So that relationship with Stetson and whoever else, Kenny McIntosh, for that matter, is going to be long-lived and very important to me.
As far as who takes over that seat next year, I'm not concerned with that right now. I know it will take its course and we've got a lot of time to prepare for that.
Q. You mentioned your dad. In what ways do you coach like him, and in what ways do you coach differently from him?
COACH SMART: He's a really special man to me. Unfortunately, he's not going to be able to make it to the game. He's had some medical stuff. It hurts me that he and my mom won't be here. But I know it's the right decision for him. He's been at almost every, in terms of home game in Athens, playoff games. It's tough that he's not able to make it.
Nothing worse than watching your parents grow old. It's like taxes; it's inevitable. They're going to get old. And that's been tough.
But he's taught me so much just about the way you handle things, the right way, the wrong way. Control the controllables. The moment's never too big if you're prepared. And I always watched the way he prepared our teams and our staff in high school. He was a very wise man, a man of few words. I tried to follow his mantra as a coach.
I've certainly evolved from going to coach for other people, but a lot of my core beliefs came from the way he ran our programs in high school.
Q. What stands out to you about this kind of unique TCU defense and how much of a challenge it can present for you guys?
COACH SMART: I don't think enough is said about the way they play. First of all, Joe Gillespie is unbelievable in what he does. People try to paint this picture that it's the Big 12 defense. They're not exactly like other Big 12 defenses. They're very unique.
We studied him at Tulsa. He did an incredible job at Tulsa. When he played Cincinnati, in the Peach Bowl, he was the defensive coordinator at Tulsa. They had done the best job against Cincinnati and had really stoned them in this defense.
They have incredible toughness, keys. I can't say enough about what they do because what they do is so different, you can't simulate it.
I associate it to being a triple option offense. When you go play them you can't do what they do as good as they do it. We're trying to do what they do on our defense. It's completely different. It's a concern because they're unique in what they do and they gave Michigan some problems in what they do.
So a lot of credit to what they do. We'll have to prepare well for it. We'll have to adjust in-game to it. But it's the way his kids play. They play with extreme physicality. If you don't bring the contact they will bring the contact to you.
Q. You talked about your dad. I'm going to ask you, in a profession that keeps you away from your kids so much, what's it like to have Andrew around and want to be around and be such a part of this team?
COACH SMART: It's awesome. I worry more about my other two that don't really — they don't care to be around it. They're older. They didn't immerse themselves in it. They don't love football. They love what football brings with the trips and the chances to go places, but they don't love football.
He loves football. He likes contact. He enjoys the relationship with the players. He's got a very different personality than them. So it's great because that gives me somebody with me. But I have to work really hard to spend time with my other ones because I spend so much time with football that he's around it, I end up getting more time with him.
Q. With TCU breaking through this year, and the playoff expanded in the future, how much more difficult is it going to be for the traditional power programs to navigate through the playoffs and get to this point?
COACH SMART: You're saying when it goes to 12?
Q. Yes.
COACH SMART: How it will be hard for the traditionals to win?
Q. Just to make it through, basically, yeah.
COACH SMART: I think it's going to be hard for anybody to. I don't know that I would pigeonhole it to the Power Five. I don't know if you're talking about the SEC. You're going to have more teams involved, which creates more opportunities for — I don't know if it's TCU or whoever.
I think what people aren't considering is where people will play and home-field advantages, Southern teams going north in December, Northern teams going south in December. All that's going to have a factor on it.
But I can't sit here and say that Power 5s are going to have a harder time because I actually think there's going to be more opportunities for more Power 5s. You're going to have some teams going head to head in early rounds that are going to make some great matchups.
I think this year's semifinals games, as I understand it, were the closest they've ever been. And that's unique because it hasn't been that way in the past. Maybe that brings more evidence that we need the playoffs and the teams, there will be a little more parity like you see in the NFL.
Q. I don't have the number off the top of my head, how many championship scenarios you've been in national championship games, including Alabama, but my question to you is, how comfortable are you in this environment and how important is that kind of knowing what's going to happen and being comfortable with it?
COACH SMART: I worry more about the players. I think they need to be comfortable in it. And I don't think you can get players comfortable in these environments because they don't get the repetitions that maybe a coach gets.
I've had the opportunity to call it from Texas, Pasadena, my first one, playing Texas in the Rose Bowl, all the way through the games we've had. I've had a lot of them that have allowed me to be at peace with the decisions. And you make the best decisions and you do what you practiced and you live with the outcome. You try to do it better than the other team.
But the kids, the players, you can say all these guys played last year. No, they didn't, not all of them. It's unique for them.
So you try to help them be at their best. That's my job. I don't worry about myself. I don't worry about our coaching staff. So many of them have been in games like this.
Q. A lot of people have talked about this, but the rarity of not going into the portal and taking kids out of the portal and the fact that you guys were able to get back here with all the guys who are on the roster recruited by you. Is there a sense of pride in that in sort of bucking the trend of sort of where college football is today with this particular team?
COACH SMART: I don't know that I can say "buck the trend" because we've taken them this year and we would have taken some probably last year if the right ones were willing to come. We didn't turn our nose up to the portal and not use it. We searched for a certain type kid.
And that will continue to be the case because I think it's a culture element for us. It's like who fits what we do. If they don't fit what we do, I don't think we should bring them in.
I'm a lot more worried about retention than I am going to get them, you know what I'm saying? I want to spend time investing in people in our program, keep them in our program than I am replacing them with someone else.
Q. How important has the staff-building process been in this last run over the last two years and the relationships that you have with your assistant coaches?
COACH SMART: Staff's always important. Like the culture, we're together so much. We're together more with each other than sometimes we are with our own families. But we had four coaches leave. So I don't know if the staff building, because we had four guys leave and four new guys come in.
I think the onboarding process and the integration of this staff has been incredible. I feel as though this is the strongest staff I've ever had, and this is probably the most incredible job as a staff we've done with a team. I'm very pleased with what this staff has done.
Q. What are some of the reasons why you think this is one of the strongest staffs you've been part of?
COACH SMART: Only because it's the last staff I had. I would say that every staff I've have had is strong. A lot of them have been consistent, and they respect the University of Georgia. And they work really hard for Georgia. The next year's staff will probably be better than this year.
Q. You had experiences getting back to the title game, obviously a different system at Alabama. But now that you've experienced the road to this game as someone that's not been there before with the program and as someone who is coming in as defending champion, how does that compare? Is it harder to get back or harder to get there the first time?
COACH SMART: Somebody asked that earlier. I can't compare those two things. I wish I could. It's just hard. Football is hard. Life is hard. There's nothing easy about what we do in terms of management of the portal, in terms of the management of players, in terms of playing the game and the work outs. It's hard. It's hard to maintain. It's hard to grow and move. It's hard.
If you like hard, then you'll fit into our place, but there's nothing easy about what we do. I can't compare the two.
Q. You talk about the new staff and some of the new guys. With Chidera, why did you want him on your staff, and what's he brought now that you've had him a year or so?
COACH SMART: Sonny actually gave him rave reviews. And Coach Dykes just bragging about him as a rising star. We had done a lot of research across the country. We were familiar with a lot of coaches who could have come into our system and probably known our system better, but we wanted to get the best coach, not the most familiar.
Once we interviewed him, we saw what people told us. And I give Coach Schumann and Coach Muschamp a lot of credit because I let them manage — I'm in the interview. I decide who we're bringing in. But I want them to do the research. I they're going to work with them. They're attached to assistant coaches better than I am.
Sometimes I think as a head coach you don't know the pool like you used to when I was a young assistant.
I think Schu and Will, even though Will's not young, did a great job of digging for Chidera and finding value. And we made a really good hire there.
Q. There's been coaches who have retired or complained about where college football is, all the outside factors, all different changes that have happened. What keeps you going and what is it about a team like this that you get to coach that keeps you going?
COACH SMART: What keeps me going is the love for the game, the relationships. I hate that I feel like it's diminished. Ten years ago, my relationship with players was way higher than it is now because my time demands are different. When you're a position coach or an assistant coach or a defensive coordinator, you're one-to-one a lot.
Now 10 years later, that time is taken away and that makes it — I could see how coaches gravitate towards, you know what, this isn't why I got into coaching for. You're much more of a CEO, organizational — I spend 80 percent of my time on things that are non-relational.
And I think we got into it to have relationships, to have fun, to be on the grass. And now I find it business management. And it's tougher. And that's probably driven some coaches away from it.
But it's that 20 percent that you get to spend on relationships with that keeps you going.
Q. The stakes are higher and yet you have almost a normal week's time to prepare. How do those two things fit together?
COACH SMART: I mean, it's the model we get. It's strange to me that you get the 28 and 20, it's a long time. Then you get the nine or 10, I don't know technically how you define it, but nine or 10 is more realistic. And you almost wish it was that for both, for the kids' sake, because I think that has a little mental and emotional wear and tear on players in terms of how long it goes on. And there's very few sports that you would wait 28 days to play.
This turnaround is much more natural. But it is the model. Sounds like it's going to change because it's not going to be that long before we're playing week-to-week.
Q. Is there a moment that, to you, best defines who — whether it's a play, practice, moment, meeting, whatever, a moment that best defines who Stetson is?
COACH SMART: I hope that moment hasn't happened yet. I hope that the defining moment is still ahead for him. But that's a hard question to answer because there's so many moments.
I think people will point to the fumble against Alabama. But that's in the past.
So I would point probably to the moment his mom and he came into my office and said he was leaving to go to junior college and that he wanted to play and that he felt he was good enough to play and he wanted to go play.
And he knew there was no guarantee that he was going to play at our place the next season but he knew he could play if he went to Mississippi. They sat in there with complete confidence. And I didn't doubt him. I just didn't know if it was at Georgia. And that conviction they had when they sat in my office should have said, there's something special about this guy.
Q. I was talking to Javon just now and he said your team doctor sort of met with everybody and talked about what happened to Damar Hamlin. What was that like? And what prompted you to have that —
COACH SMART: When that happened to Damar, I immediately got on the phone. I started receiving texts. I called our athletic trainer. He reached out to me. The mental health specialist and also our team chaplain. So many of our kids are believers in Jesus Christ. So they were concerned.
You start asking questions, if you play, could this happen to me? We did education the next morning. First thing in, we did it with two separate groups. We educated them exactly what happened.
The injury actually happens more often in baseball and hockey than football. It's rare in football. We had a mental health specialist, if anybody wanted to meet with. We said a prayer and explained to them what happened and how fast they reacted to save his life.
That's also probably the most misdiagnosed injury there are in sports where people don't realize what's happened.
And they did a great job there, the Buffalo organization, to save his life. We just want our kids to feel comfortable with it. I'm glad that I had people on my staff who came to me to say we need to address it. It brought a lot of peace to the players.
Q. Obviously everybody in college football now wants an explosive offense. Seems like you have to have one or the capability to do that to win some games. I'm curious as you have built out your explosive offense if you want to do it in a way that doesn't kind of hinder what you want to do with your defense. I guess that's the idea of complementary football. Is that important, too, that you're explosive in a way that doesn't hurt your defense?
COACH SMART: I know where you're going with that. I agree with that. I don't know — it's important to me that we're good on defense and we're explosive on offense. Do those two lend themselves — they can. They do for us. We have what I think is a very explosive offense. We keep up with those numbers.
And we've been very explosive on offense. At one point we were leading the SEC in differential.
So it's not about how explosive you are; it's about how more explosive you are than the team you're playing. And our differential throughout the year has been the greatest. So we don't give up as many and we get a good bit.
If you can be 1 in both categories, you're elite. If you can be high in one and high in defense, then you'll have a better chance to win games. You can't give up a ton of them and get a ton of them and be good. I don't think the two have to coexist. I think you can merge that.
And in the way you go about it, I think there's some teams that are explosive that maybe sacrificed defensively. We'll never do that because we have to play defense in our league. You'll never get to important games if you don't play good defense.
Q. I'm wondering your thoughts on officiating right now in college football in three areas: Roughing the passer; targeting; pass interference. Are you liking what you're seeing or could it improve?
COACH SMART: I think there's times to look at that. And I'm very process-oriented where it's, like, okay, we're going to play the season, and we're going to go back review it, just like we do. How did we play third down? How did we do on offense and short yardage and goal line?
You do the same thing in officiating. Fortunately, I'm on a committee that gets to sit in Indianapolis for two days in a room full of people and officials and we analyze that. There's a time and place for that.
How do I stand on it right now? I'd rather evaluate it when I'm in a vacuum and able to look at it without saying right now. Because I only know my league. I think the SEC does an incredible job of officiating, and I've got a lot of respect for the job they do.
It's easy to sit back on Twitter and Instagram and talk about officials. Until you've gone out there and done it and you've got to make split-second decisions, I think they do a phenomenal job of self-critiquing so they get it right. But it's not easy.
Q. When you bring a team down here for a game like this, how do you keep them focused in, not paying attention to all the distractions like all the talk and all the hype around the game?
COACH SMART: All y'all?
Q. Basically.
COACH SMART: I think you've got to have a mature team. I've told our team repeatedly the best conditions, the best practice and who handles the travel and the game and all the other stuff, the auxiliary stuff, that's who usually has this outcome.
It's unfortunate, because you would like for these two teams to go play like they play all year. This game is nothing like you play all year. We don't do this. So you play on a Monday. Nobody plays on a Monday. You play in LA. Nobody plays really in LA but the teams that are from LA.
You take people out of their normal routine, and who manages that best? I think that's really critical in who manages it.
But we do it from a process standpoint of this is Thursday, this is Friday, this is Saturday. Today we're taking you on Thursday. I know it's not Thursday but it's Thursday of game week. So we're trying to replicate that as best as possible.
Q. You talk about the process. To be able to do this two years in a row, does it help going through this multiple, multiple times and having been on this stage before and just going through the process of knowing that the players know how to go through this?
COACH SMART: It does not hurt. I told somebody earlier, we're not here because we were here last year. Okay. It helps that we were here last year. I told our players we got here last night. And I'm, like, this is like a zoo. It's like Vegas. It's, like, it just is craziness.
You think about last year. They never saw the outside of a building because they were inside — it was just different. The weather was different. It was a different venue. So there's no similarities to where the two games were played and really the way everything was set up. So it's very unique.
But we're not here because we were here last year. But I did tell our staff, I think the practices and the preparation last year leading up to that game, the amount of time we worked our 2s and 3s and we dedicated ourselves to getting those guys better, that probably put us over the edge in one or two games this year, that the work those guys got maybe that won us a game, and that one game got us to where we are.
So are we doing the same thing this year? Are we growing our players, because there's a bunch of guys on our roster that, I'm like, man, we've got 12, we've got a bunch of mid-years that are practicing with us. Last year that was Mykel. That was Jalon Walker — these guys that are contributing.
So I love the extra practice we're getting, the work we're getting for the development of the team.
Q. Coach Richt was talking the other day, when I spoke to him, about when you came in, there were a lot of things, expanded staff, obviously indoor facility came in later. Put you in position to do a lot of things and moving forward. Obviously you can't win a national championship every year, but do you think with sort of the things that you have in place now in the program that you could be in this position every year to contend for a national championship? And I know you want to word this carefully, but just the position —
COACH SMART: I feel like he was too. I'm saying he was in the — had there been a four-game playoff or playoff system, it's hard to argue that Georgia wouldn't have won a national championship.
I studied that from afar, as you know. I was in the state recruiting and there's a lot of years that they would have definitely been in the four. If there was a 12, I assume they probably would have been in almost every year.
And I think it's easy to say that we have had, our, staff, since arriving, have had success because of some of the things that our administration learned from that.
And the indoor is not fair, because I didn't have anything to do with the indoor. When I got there, the indoor, they designed it. It was being built. The ground was being broke one of my first days at work. But that was one of the key cogs.
But everything else has come since then and they had success. Just never quite got lucky enough. Some unlucky breaks in there that you can look at. He knows that. Coach Richt and I are close and he knows how close they really were.
But can we do it every year? Personally, I think we really have. Like, outside the first season I was there? There's not a year that we weren't — that the game didn't matter who we were about to play until the SEC Championship, besides one.
And I think that's how you contend. You get to the SEC Championship and that puts you in contention every year, and that's what we have to do. We have to win the East and we've done that most years besides one.
But we wouldn't have done that as quickly if it wasn't for Coach Richt, his staff, the things he built. There was a good program in place when we got there.
Q. You mentioned that this game is like no other. But when you look at your team, does the Peach Bowl give you any confidence in this team's mentality going into this game?
COACH SMART: The Peach Bowl doesn't necessarily do that alone. The whole season does. Our team has been built to this point where we are and we're evolving. And you see a different dynamic each and every week.
I've been fortunate to see this resiliency that we talk about in our DNA. I've seen it in TCU, too. I've got to watch them play several times. I talked to Coach Dykes at the Heisman Trophy about what an unbelievable job he did to end the Baylor game. His management of that situation is just phenomenal. And as coaches, that's like a player seeing another player make a play.
So for me that was a coach managing the situation the right way. So I think both teams have grown and gotten a lot better throughout the season which comes to a culmination now.
Q. What is your go-to Waffle House order?
COACH SMART: Bacon egg and cheese, hash browns, smothered and covered.
Q. No pecan waffle?
COACH SMART: No, my kids get the pecan waffle, but I'm a bacon, eggs and cheese man.
Q. We've got to talk to all the South Georgia players on the team. You, being the head man in charge from Bainbridge, how do you feel representing Bainbridge on this stage?
COACH SMART: It's awesome, WALB, I grew up watching Ducky Wall — you probably don't know who he is.
Q. We do.
COACH SMART: My parents and I spent every Friday night tuning in to watch the other highlights. I can remember as a 4-, 5-, 6-, 7-year-old kid watching the highlights on Channel 10 News as a kid. And that was my game day. That was my "College Gameday" when I watched high school games on that channel.
And I remember Coach Bobo came back to our staff and we had an old VCR tape — you probably don't know what a VCR tape is — of all the high school shows recorded. And he would talk about his highlights. I would talk about my highlights. He'd talk about Thomasville and I'd talk about Bainbridge and how many times we went to Hugh Mills Stadium to play.
I was a little gym rat running around Hugh Mills Stadium my entire life because my dad's teams had to go play there four, five times a year. Four, five times a year, I thought that was home for me. That was my Mercedes-Benz.
And we always had a good time playing in Albany. A lot of great memories from South Georgia. And certainly the people from Bainbridge is where I call home. Although my parents don't live there. That's what I think of as home.
Q. I think it's amazing how your roster has nobody from the portal. You're still making these championship runs. Is that kind of the mindset you go into in recruiting players, you want home-grown talent all the time?
COACH SMART: We want to manage our players and want them to enjoy being there and want them to know we're invested in them. But we do have — it's not fair to say we don't have anybody from the portal; we just didn't take anybody from this portal. We do have some kids like Tykee Smith and older players that came from the portal.
But it will always be a factor for us to use the portal because sometimes kids are looking for a chance to be in a place like Georgia. Because we tell them, you come here, it's different. We're going to practice different. We're going to hit different. We're going to work different. And if you don't want different, don't come.
So it's very important they understand the culture that they're entering. But I'm really proud of our retention rate, being the kids we keep.
And we're going to lose some kids. We lost kids last year. But it's making sure we get the right ones and we keep the right ones, most importantly.
Q. Ringo made a play last year that's going to be remembered 40, 50 years from now, like Lindsay Scott when we say that. But he was talking about, within moments of it and days of it, like vowing that he wants to do things to make him known for more than just a play, a huge play. What do you think about that and what does that say about him and so on?
COACH SMART: It says he's got a good mental makeup. You don't want to be defined by one play whether that's positive or negative. Nobody wants to be defined like that. We as coaches will never do that. As fans, that will be hard to overcome because that moment was so long awaited and so many people associate that game with that play.
But just as big as that play is (inaudible) blocking the field goal. That was a huge play in that game — Stetson Bennett bouncing back. But it says a lot about Kelee that he doesn't want that to define him. He wants to continue to work.
And I think he's worked really hard this year to improve. It's so hard for people to see improvement because all they see is that play. They don't see the ground, grassroots work ethic he's had to get better for this season.
Q. The (indiscernible) composure is one of your DNA traits, but the idea of a composure card and pulling it out when you need it, where did that come from? Is that new for this year or have we heard more about it this year, or where did that sort of originate?
COACH SMART: It's a little — the application of that statement is kind of new. We've always had composure; it's one of our four DNA traits. It's critical to be successful in all sports to have composure. But we talk about muscles. And kids understand muscles, because they train them. So that liking it to a muscle, and I'm going to redeem my card.
I think that started us more thinking about my kids and Chick-fil-A and the way you take your chicken sandwich card and you get a chicken sandwich.
I want to physically remove the card and use it when I need it. And we had several kids do that within the game, it just shows you that what you're saying is having effect. I guess nothing more than that. It's not a real card. It's an intangible thing.
Q. How much more different do you think this team is from a composure standpoint than last year from the fact that you've had all more closer games, times you've struggled, things like that?
COACH SMART: It's very different. I mean, they're just a different group. Has nothing to do with composure. Composure is similar to there, but it's just a very different team all together.
Q. When you have time to really get intricate with the film and watch a team, has something surprised you about TCU that you didn't know about before?
COACH SMART: Yeah, I have watched some games just casually on TCU and seen some things. I'd not really watched their defense until we drew them as a opponent.
I've probably watched their defense a lot and just the way they key and diagnose and strike is really elite. You can tell they're really well-coached. You can tell they're very tough. You can tell they're very talented. And their coaching staff deserves a lot of credit for the way in which they play.
Q. When you were watching a team, the secondary is really the primary in this area of the football where the ball is being thrown so much. What do you see from their secondary?
COACH SMART: Playmakers. They had two pick-sixes last week. They harass. They have a lot of depth in their defense. Hands on balls. They cover and strike people. They have people around the ball a lot; ball hogs.
Q. Since we are just right outside Hollywood, I'm curious, if your team was casted in a movie, which players would play the role of a villain and the role of a hero?
COACH SMART: No way I would know that. The hero is always the quarterback, right? The villain's always the bad guy. So we don't have any bad guys. So I don't know. Maybe it would be the coaches as the villains and the players as the heroes because we're usually the bad guys when it comes to that.
Q. I, of course, asked some of the players who they thought in Hollywood could play the role of you if the team had a movie made. One of them said Mark Wahlberg. What do you think about that?
COACH SMART: That's pretty cool. I like Mike Wahlberg. I've always enjoyed his shows and films. I like that analogy. He's probably a lot more talented and a lot younger and a lot better looking than I am. I used to go with Robert Redford, the old wrinkles in the face, like Redford.
Q. If there was a movie made about your team, what would the title be?
COACH SMART: Grit.
Q. What specifically do you think you took from coaching with Coach Saban that has helped you build this program to the extent you have?
COACH SMART: The ability to demand and make sure that people understand the importance of everything about that. He has elite organizational leadership traits.
Q. Some of the goals winning a national championship, how often is that talked about in the fall, in the offseason, how much of a focus is that?
COACH SMART: Never. We don't talk about it.
Q. Did your dad go to the Peach Bowl?
COACH SMART: No, he was not able to go to the Peach Bowl. He was at the LSU game, the SEC Championship but not the Peach Bowl.
Q. When did you get a chance to discuss the Peach Bowl game with him?
COACH SMART: I wanted to call him that night, but he was already in bed by the time it got to that point. So the next afternoon, on the way home, got to call him and talk.
Q. Hard to stay in the moment to get the program where it's been and sustain it?
COACH SMART: It's never hard to stay in the moment. I'm pretty grounded when it comes to that stuff, and you just focus on what's the next thing I can control. Like what's the next event we have. Staying grounded has never been a real problem for me because humility is one week away. And that's what I always say: Humility is a week away. So we've got to focus on the task at hand.
Q. When success can breed complacency, these guys always seem like there's always another ring to reach for. How do you get them to see that and believe that?
COACH SMART: You do it through how you act and how your coaching staff works. Like, we're never going to arrive as a program. I think complacency sets in and it can be a disease. And I talk about entitlement. Like, when you start feeling entitled, that's how the mighty fall.
We take a lot of business analogies, how companies have fallen in this world we live in, society we live in, how do empires fall and how do companies and businesses fall. You see the ebb and flow and we try to learn from their mistakes. And a lot of that is denial. Hubris. You have to stay humble or anything will get you, and our kids understand that.
Q. Not having Uga on the sidelines Monday, are you concerned about that?
COACH SMART: It's a scary thought. I realized that — I didn't know that until I read it last night or yesterday. It will be different. I can't lie. I don't see Uga a lot. I'm usually tied up in some other things. I know that would be a big deal to a lot of fans. But it's a good decision by the Seiler family.
Q. Apparently the rapper Drake loves you on Monday, but there's the Drake curse. Are you worried about that?
COACH SMART: I don't know what that is.
---
WBB: UGA meets the Gators in Gainesville at noon
Georgia (12-5, 1-2 SEC) vs. Florida (12-4, 1-2 SEC)
Sunday, Jan. 8 | 12 p.m. | Exactech Arena | Gainesville, Fla.
TV: ESPNU (Tiffany Greene and Aja Ellison)
Radio: Georgia Bulldog Sports Network (Jeff Dantzler)
Storylines
» Georgia travels to Gainesville, Fla. to face the Florida Gators at Noon ET in the Exactech Arena at Stephen C. O'Connell Center.
» This will be the 81st matchup between the Lady Bulldogs and the Gators. Georgia leads the series, 62-18, and has won nine of the last 10 meetings.
» The Lady Bulldogs are coming off a 64-60 win over Kentucky on Thursday night. The Lady Bulldogs took the lead in the final frame to claim their first SEC win of the season.
» Fifth-year senior Diamond Battles led Georgia against the Wildcats in scoring. The guard posted 19 points and four steals.
» Battles leads Georgia in scoring (212 points), assists (48) and steals (25). She was one of just 50 players named to the preseason Naismith National Player of the Year Watch List.
» Georgia forced 27 Kentucky turnovers on Thursday. This was a season-high for Kentucky and a season-high forced turnovers for the Lady Bulldogs. Georgia scored 30 of its 64 points off turnovers.
» Georgia has forced 20 or more turnovers in 11 games and double-digit turnovers in every contest this season.
» Fifth-year senior Brittney Smith has scored in double-figures in four-straight games, including in every SEC matchup. Smith leads Georgia during SEC play with 14.7 ppg and a 64 percent shooting performance against league foes.
» Alisha Lewis scored her 15th 3-pointer of the year with 19 seconds remaining against Kentucky to break a 60-60 tie and give Georgia the advantage.
» Georgia picked up its 10th win on Dec. 17. It marked the program's quickest 10th win in a season since the 2014-15 campaign.
» Georgia has held four teams (Jacksonville State, NC State, Mercer and San Diego State) to their season lows in scoring. Under Coach ABE's leadership, her teams at UCF led the nation in scoring defense in each of the last two years.
» Coach ABE is in her first season at Georgia. Her teams have won a remarkable 16 conference titles in 17 years.
---
Jump To Comments