Today's Contents – Click to Read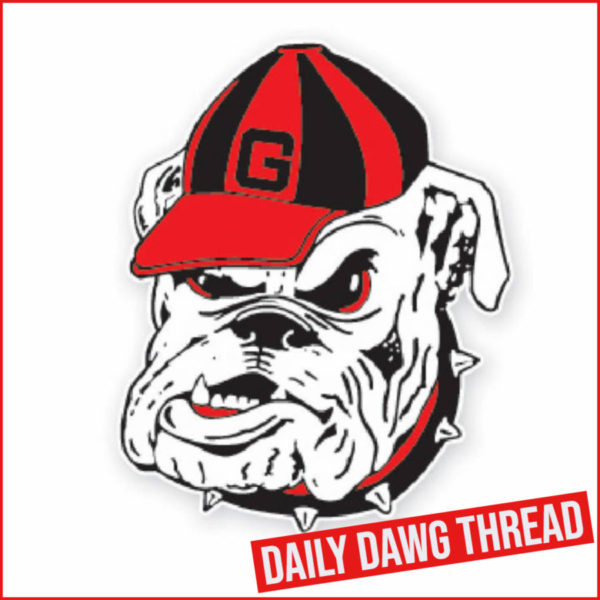 ---
Georgia (5-10, 0-2 SEC) vs. Mississippi State (11-3, 1-1 SEC) Tonight in Starkville
Date: Wednesday, January 12, 2021
Tipoff: 7:00 p.m. ET
Location: Humphrey Coliseum (10,500) in Starkville, Miss.
Watch: SEC Network (Roy Philpott, pbp; Mark Wise, analyst)
Listen: Georgia Bulldog Sports Network – Flagship: WSB AM 750; XM: 384; SXM App: 974. (Scott Howard, play-by-play; Chuck Dowdle, analyst; Adam Gillespie, producer)
The Starting 5…
* In SEC games, UGA has made a league-leading 60.4 percent of its combined FG and FT attempts.
• Through games of 1/2 Aaron Cook ranked No. 5 nationally in assist average (6.6) and No. 8 in total assists (93).
• Braelen Bridges leads UGA with 11 double-figure outputs…and has two more games with nine points.
• Jaxon Etter has drawn 13 offensive fouls this year…and 21 in UGA's last 26 games dating back to last season.
• UGA's seven first-year transfers combined to score 4,782 points at their previous schools.
The Opening Tip
The SEC's Bulldogs of the Eastern and Western variety will face off Wednesday when Georgia ventures to Starkville to take on Mississippi State at Humphrey Coliseum.
Georgia has been the SEC's most efficient scoring team in conference play.
Of the Bulldogs' 144 shots from the field and the line in SEC games, 87 have found the bottom of the net. That 56.4 percentage is the league's best by a relatively significant amount…Auburn is second best at 56.4.
In stats for SEC games only, Georgia is the only team that ranks among the top-3 in all three shooting percentages – No. 1 in free throws (.892), No. 2 in field goals (.505) and No. 3 in 3-pointers (.405).
Georgia is currently 5-10 on the season, 0-2 in SEC play, and looking to snap a four-game losing skid. Two of those setbacks have been painful, last-second decisions.
The Bulldogs lost to ETSU, 86-84, on Dec. 22 when a potential game-winning 3-pointer in the closing seconds was off the mark.
Last Tuesday, Georgia battled back from an 18-point, first-half deficit to Texas A&M and grabbed a one-point lead on a Kario Oqueno 3-point play with 5.5 seconds remaining before the Aggies sunk a game-winner with 1.2 left on the clock.
Prior to the A&M game, head coach Tom Crean stated: "I like the spirit. I like the energy. We just need something to go right for us. These kids are working so hard, so hard…I like the way they're working."
Following the contest, Crean offered: "There are so many things that I don't care about. What I do care about is how much better we get every day, and not allowing distractions and disappointments and discouragement and all those kind of things to enter into us… They are getting better. It would be hard to say some guys aren't getting better. We certainly don't have record the last few weeks to show for it, but we are improving and we'll get there."
Today's Contents – Click to Read
---
Georgia National Championship Celebration Set for Saturday, January 15
The University of Georgia will celebrate the Bulldogs' 2021 National Championship on Saturday, January 15 in a ceremony at Sanford Stadium.
Gates open at Noon. A parade down Lumpkin Street to Sanford Stadium will start at 12:30 with a Dawg Walk at 1 p.m., and a formal program beginning at 2 p.m.
All tickets are complimentary and will be available to season ticket holders and students Tuesday, January 11 – Thursday, January 13 via an online request form. Remaining tickets will be available to the general public on Thursday, January 13 – Friday, January 14.
All regular gameday procedures will be followed with campus opening up to visitors on Saturday at 7 a.m.
Today's Contents – Click to Read
---
Jump To Comments