Jump To Top
Today's Contents – Click to Read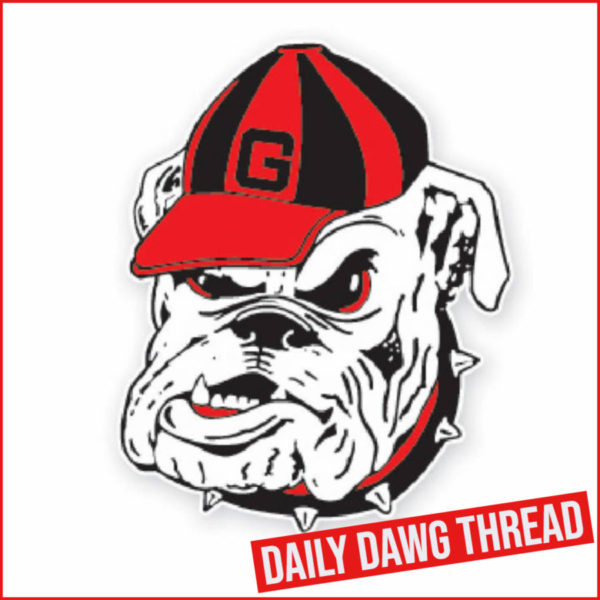 ---
WBB: Lady Dogs meet Ole Miss tonight
Georgia (13-5, 2-2 SEC) vs. Ole Miss (15-2, 4-0 SEC)
Thursday, Jan. 12 | 7 p.m. | Stegeman Coliseum | Athens, Ga.
TV: SECN+ (Matt Stewart and Mark Slonaker)
Radio: Georgia Bulldog Sports Network (Kaleb Frady)
Storylines
» Georgia returns home to host the red-hot Ole Miss Rebels on Thursday at 7 p.m. in Stegeman Coliseum. The matchup will be streamed on SEC Network+.
» Georgia has won two-straight SEC contests, while the Rebels boast a 4-0 conference record.
» The Lady Bulldogs are coming off an 82-77 win over Florida on Sunday. Georgia used a 34-point fourth quarter performance to win the game. 34 points are the most Georgia has scored in a quarter this season.
» Brittney Smith has led Georgia through conference play with five-straight double-figure scoring games, including 17 against Kentucky and a game-high 22 at Florida this past week. Smith is pacing Georgia in SEC play with her 16.5 points per game, which ranks among the top-10 in the SEC. Her 60 percent shooting performance against conference foes ranks second in the league.
» Battles leads Georgia in scoring (246 points), assists (55) and steals (29). She was one of just 50 players named to the preseason Naismith National Player of the Year Watch List.
» Georgia leads the SEC in turnover margin with a +4.67 average. The Lady Bulldogs are second in steals, swiping 10.7 per game.
» Georgia has forced 20 or more opponent turnovers in 12 of 18 games and has forced double-digit miscues in every contest.
» Georgia picked up its 10th win on Dec. 17. It marked the program's quickest 10th win in a season since the 2014-15 campaign.
» Georgia has held four teams (Jacksonville State, NC State, Mercer and San Diego State) to their season lows in scoring. Under Coach ABE's leadership, her teams at UCF led the nation in scoring defense in each of the last two years.
» Coach ABE is in her first season at Georgia. Her teams have won a remarkable 16 conference titles in 17 years.
---
MTENNIS: Georgia Picked to Finish First in SEC and Win 32nd Conference Title
The University of Georgia men's tennis team has earned the top spot in the Southeastern Conference preseason poll in a vote by league coaches, it was announced on Wednesday.
The Bulldogs sit atop the poll with 155 points, edging just past Tennessee, who finished second. Rounding out the top five are Kentucky, South Carolina and Florida, respectively.
"It's a great honor but it doesn't mean anything to us yet because we have a lot more work to do," said head coach Manny Diaz. "It's something that our guys are going to have to work extremely hard for. This is always our goal, so we're proud of our recognition, but we've got some great teams in the conference with outstanding talent. We've got our work cut out for us and we're ready to get after it."
Georgia holds the most regular-season championships of any school in the SEC with 31 titles, 19 more than Florida, who holds the second most, with 12. Should the Red and Black win the conference crown this year, it would be the first time doing so since 2017. It would also be the program's 42nd overall conference title with 11 tournament crowns.
Georgia will begin its dual-match season ranked as the seventh-best team in the country on the Intercollegiate Tennis Association rankings after a dominant fall season. The team accumulated 67 wins in singles competition, 18 of which came against ranked opponents and 20 in doubles.
The Bulldogs is one of four teams in the Southeastern Conference ranked in the top 10, joining No. 4 Kentucky, No. 6 Tennessee, and No. 10 South Carolina. The SEC had the most schools ranked of any conference, with seven (No. 12 Florida, No. 23 Auburn, and No. 24 Texas A&M).
Georgia was well-represented in the final fall player rankings, released on Nov 16, 2022.
Redshirt freshman Ethan Quinn earned the top spot in the singles poll after a strong start to his collegiate career, going 9-0 and winning the ITA All-American Championships. Quinn was joined by No. 10 Philip Henning in the top 10, making Georgia just one of two schools to have multiple players represented in the top 10.
The Bulldogs put five players in the singles rankings in total, rounded out by No. 21 Blake Croyder, No. 70 Teodor Giusca, and No. 106 Trent Bryde. The Red and Black had a pair of tandems in the doubles rankings, led by 19th-ranked Bryde and Quinn and followed by No. 55 Croyder and Britton Johnston.
The Bulldogs will begin their dual match season on the road Sunday, Jan. 15, against the No. T-16 Florida State Seminoles at the Scott Speicher Memorial Tennis Center.
Today's Contents – Click to Read
---
Jump To Comments