Jump To Top
Today's Contents – Click to Read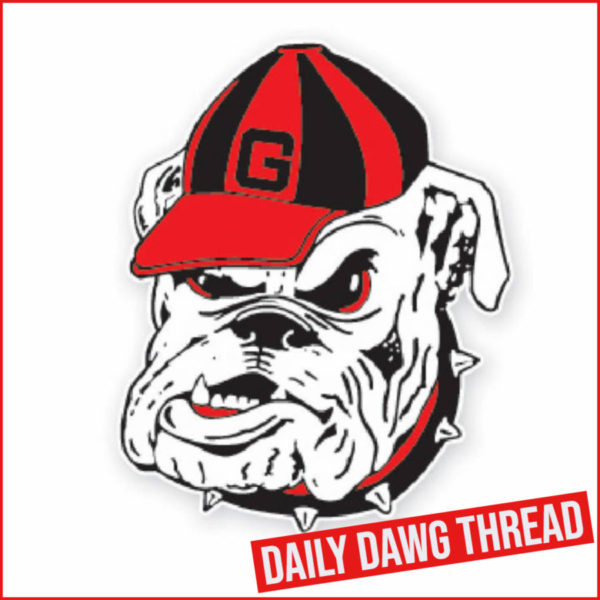 ---
MBB: UGA vs. UK tonight
Georgia (13-4, 3-1 SEC) vs. Kentucky (11-6, 2-3 SEC)
Tuesday, January 17, 2023 at 9:00 p.m. ET
Rupp Arena (25,000) in Lexington, Ky.
Series History: UK leads 130-27
Last meeting: UK, 92-77, on Jan. 8, 2022
Video: ESPN (Karl Ravech, pbp; Jimmy Dykes, analyst; Marty Smith, sideline reporter)
Audio: Georgia Bulldogs Radio Network (WSB AM 750; SiriusXM: 380; SXM App: 970) (Scott Howard, pbp; Chuck Dowdle, analyst; Adam Gillespie, producer)
The Starting Five
• UGA is off to its first 3-1 start in SEC play since 2016-17 and looking to go 4-1 for first time since 2013-14.
• Terry Roberts is the SEC's leading scorer in conference action, averaging 20.3 ppg in a quartet of league dates.
• Against Miss. State, Braelen Bridges notched his 1000th point and 500th rebound in the 100th game of his D-I career.
• UGA's assist-to-TO ratio is up by +.23 since Thanksgiving, the best improvement by an SEC team during that span.
• Mike White secured the 250th victory of his head coaching career with UGA's win over Florida A&M on Dec. 2.
The Opening Tip
Georgia looks to continue to build upon its recent momentum when the Bulldogs travel to Lexington on Tuesday to face Kentucky.
Georgia has won six of its last seven outings since returning to action following Final Exams. Georgia is 13-4 overall and 3-1 in the SEC, win totals that are more than double those for all of last season.
Last Saturday, the Bulldogs defeated Ole Miss, 62-58, in Oxford, Georgia's first road win since winning at Auburn on Feb. 2, 2021. Coupled with last Wednesday's win over Mississippi State, Georgia also recorded its first back-to-back conference wins in two seasons.
The Bulldogs are 3-1 in the SEC, matching their best beginning in league play in six seasons since the 2016-17 campaign.
Today's Contents – Click to Read
---
GYM: UGA finishes second in MLK Day Meet
At a nearly packed Stegeman Coliseum, with an attendance of 9,435, Georgia placed second in the annual MLK Day Meet with a score of 196.125 against Ohio State, Fisk and Rutgers.
The Georgia gymnastics team placed second with a total of 196.125, closely behind Ohio State's 196.250. Following behind Georgia were Rutgers (194.675) and Fisk (190.100). The Gymdogs' best event score came in the final rotation on floor with a 49.350. Going into the final round of competition, the Gymdogs were down by seven-tenths of a point but were able to close the gap by a tenth and a quarter.
"I loved how this team has been making adjustments, getting back in the gym having three meets in the first two weeks of the season," Georgia head coach Courtney Kupets Carter said. "We have another meet this Friday and they've been doing a great job with that. The one thing I'd say about this competition in particular is starting out and having a few mistakes on the vault. For our team to be able to come out with an overall score on vault like that and be able to put it behind them and keep moving throughout the meet and end on floor the way we did, I thought was incredible from this team. By biggest takeaway from this is we're still leaving a lot on the table. We're still leaving a lot of little things and mistakes that shouldn't be happening. We really need to focus on all those details and this team has what it takes on all four events to get to the end."
---
Jump To Comments