Jump To Top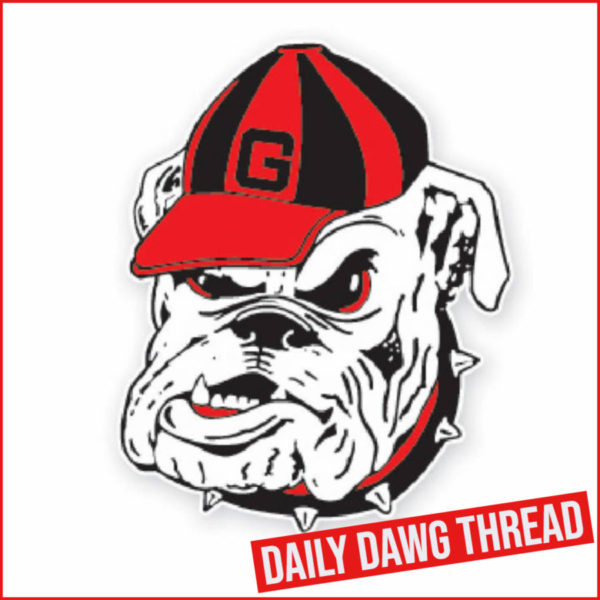 ---
Devin Willock Photo Gallery
Watch a fullscreen slideshow
HERE.
"The entire Georgia family is devastated by the tragic loss of football student-athlete Devin Willock and football staff member Chandler LeCroy. Two other members of the football program were injured in the accident. They are both in stable condition, and we will continue to monitor their status with medical personnel.
"Devin and Chandler were two special people who meant so much to the University of Georgia, our football program and our athletic department. We ask that everyone keep their families in your prayers during this very difficult time.
"The UGA Athletic Association will work with our medical team as well as our mental health and performance personnel to make sure we are providing the best support possible for our staff and student-athletes who are processing this grief. We can provide no further comment at this time but ask that everyone continue to keep those involved in your prayers."
---
ICYMI: The Championship Parade Video
---
MBB: UGA grabs road win vs. Ols Miss
The University of Georgia men's basketball team picked up its first win on the road this year with a 62-58 victory over Ole Miss before 6,117 spectators at the Sandy and John Black Pavilion on Saturday afternoon.
Junior Kario Oquendo led all scorers with 15 points on 5-of-10 shooting from the field and a trio of 3-pointers. Senior Terry Roberts trailed closely behind, earning 14 points, seven rebounds and five assists. The Bulldogs (13-4, 3-1 SEC) finished the game with an eight-point scoring run to defeat the Rebels (8-9, 0-5 SEC) in a game that saw 20 lead changes and five ties.
The entire game saw the two teams trading baskets, and neither team held more than a six-point lead. Roberts picked up the first bucket of the day for Georgia off a layup, with Braelen Bridges following him shortly after, who finished with eight points.

After holding a slight lead for much of the first half, the Bulldogs found themselves down a point with just over eight minutes to go in the half after Ole Miss' Matthew Murrell converted an and-one layup. Mardrez McBride swiftly responded for Georgia, though, putting in one of the two made 3-pointers for the Red and Black in the opening half.
Georgia ended the first half leading narrowly, 30-29. Roberts and Justin Hill helped to put the Bulldogs in front, picking up eight points, two rebounds and three assists, and six points on four free throws, respectively.
Ole Miss opened the second half on an eight-point run including a pair of threes that allowed it to jump out to a 38-32 lead just four minutes after the break. Oquendo responded with a long ball of his own to cut the deficit to three after Roberts found him.
The Bulldogs' final run to put away the Rebels was an 8-0 run by Oquendo. The guard converted a layup and two treys to turn a 56-52 deficit into a 60-56 lead with just over a minute remaining. Despite a bucket from Ole Miss, the Bulldogs sank the final two free throws of the afternoon to earn its first win in a hostile environment this season.
---
T&F: Matthew Boling sets UGA record with 300-meter dash
The Bulldogs' Matthew Boling ran one of the fastest 300-meter dash times in collegiate history to tally a win in the conclusion of the Clemson Invite on Saturday.
Boling, a native of Houston, Texas, ran the first 300m of his career and finished with the second-fastest time in Georgia history and the top time in the world this year. Boling's finish makes him the No. 3 all-time collegiate finisher with the No. 4 all-time collegiate finish in the event.
Veteran Lady Bulldog triple jumper Titiana Marsh and transfer Mikeisha Welcome fought for second and third-place finishes, respectively, with the country's No. 2 and No. 3 jumps this year. Welcome rocketed to No. 3 on the school's all-time list with a round-ending mark of 13.66 meters/44 feet, nine ¾ inches, while Marsh also saved her best effort (13.33m/43-8.75) on her sixth attempt.
Haley Tate, Kenondra Davis, Dominique Mustin and Zoe Pollock managed the country's fifth-best time in the 4x400m relay to take second. The quartet clocked a 3:36.25, which is fourth on Georgia's all-time top-10 list.
On the men's side, Caleb Cavanaugh, Elija Godwin, Will Sumner and Boling made their season debut in the 4x400m relay and recorded the third-fastest time in UGA history. The Bulldogs crossed the finish line in 3:06.11 and took control of the No. 4 spot on the current national list.
Missing her personal best by just .02 seconds, Davis earned runner-up honors in the 200m after completing her lap in 23.35, which ranks third nationally. Senior Brandee Presley bettered her No. 10 spot in the school record books with a 23.84 for fifth place.
Sophomore Elena Kulichenko posted a first-attempt clearance at 1.81m/5-11.25 to top her Florida counterpart for the high jump win.
The Bulldogs went 2-3 (top two collegiate finishes) in the men's pole vault thanks to the efforts of a sophomore and freshman. Second-year vaulter Nikolai van Huyssteen went over the bar at 5.05m/16-6.75 on his first try. One spot behind van Huyssteen was Alon Rogow, who finished with a mark of 4.95m/16-2.75 for second.
Ana da Silva saved her best effort in the shot put for her final try with a mark of 16.69m/54-9.25 for second place. Teammate Mia Anderson finished fourth in the competition after her second attempt went 13.93m/458.50.
A day after breaking into the school's all-time top-10 list in the 1000m, junior KC Heron recorded top honors in the 800m with a 1:52.70. Transfer Zack Truitt finished two spots behind for third place in the event with a 1:53.51.
A runner-up finish came for the Bulldogs in the shot put as Gavin Beverage worked up to a sixth and final throw of 17.26m/56-7.50.
Redshirt sophomore Charlotte Augenstein registered a personal-best time of 2:12.49 in the 800m for third place while freshman Simone Rojas finished fifth (2:15.50).
---
Photos from The Celebration
Watch a fullscreen slideshow
HERE.
---
Jump To Comments