Jump To Top
Today's Contents – Click to Read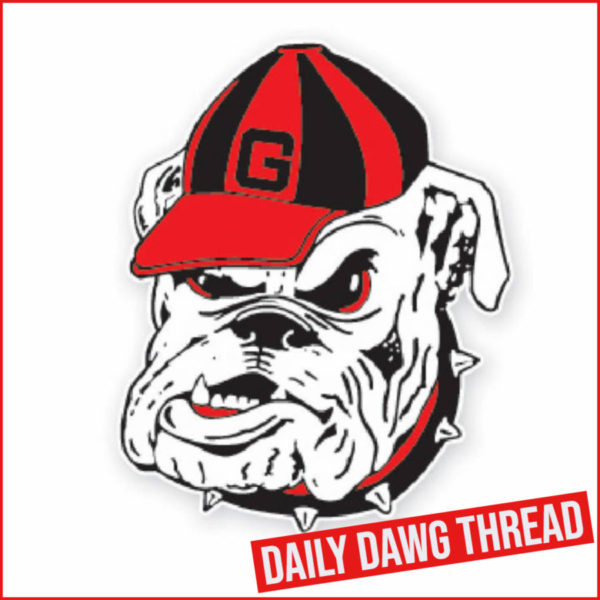 ---
WBB: UGA Falls to Tennessee
Tennessee's Rickea Jackson scored 23 points to lead the Tennessee Lady Vols past Georgia by a 68-55 score Sunday at Thompson-Boling Arena.
The Lady Bulldogs falls to 13-7 overall and 2-4 in the SEC. Tennessee improves to 14-6 and 6-0 in league play.
In addition to Jackson, Tess Darby scored 16 for Tennessee. Brittney Smith and Diamond Battles combined for 26 points as Georgia shot just 30 percent from the field.
Georgia missed its first eight shots in the game, as Tennessee built an early 13-2 lead midway through the first quarter. The Lady Vols found most of their points around the basket scoring 12 in the paint to lead 21-8 at the end of one.
The Lady Bulldogs jumped out on a 6-0 run in the second quarter, but Tennessee countered with a 5-0 run to build a double-digit lead. Georgia finished the half just 4-of-29 (14 percent) from the field, and the Lady Vols led 33-18 at the break.
Tennessee nailed three-straight 3-pointers right out of the half, forcing a Georgia timeout with the Lady Bulldogs trailing 42-20 at the 8:18 mark of the third quarter.
Georgia inched closer in the second half, but Tennessee pulled away in the end.
Today's Contents – Click to Read
---
MTENNIS: Dawgs Drop Season Opener to FSU
The No. 7 Georgia men's tennis team lost its first match of the season against No. T-16 Florida State by a 5-2 result at the Scott Speicher Memorial Tennis Center on Sunday afternoon. 
The Seminoles won the doubles point and matches on courts one, five, and three, respectively, to clinch the win against the Bulldogs. No. 10 Philip Henning and Miguel Perez Peña each picked up wins in singles to start the dual match season 1-0.
'Florida State played an inspired match in front of a great crowd," said associate head coach Jamie Hunt. "As it typically does, the doubles point came down a few points here and there and we came up just short at No. 1. Philip and Teodor played a great match, which is encouraging to see since this is only their fourth match together as a team. I thought we responded well and got off to a good start in singles on many courts. We have to do a better job of holding onto our leads and closing sets and matches out when we have the opportunity. We are going to learn these hard lessons and be better because of them as the season goes on."
The match began in doubles competition, with Florida State narrowly claiming the point after earning wins on courts one and two.
No. 55 Blake Croyder and Britton Johnston dropped their first match of the spring season together against Maks Silagy and Joshua Dous-Karpenschif by a 6-3 final. Teodor Giusca and Henning picked up a win on court three, also by a 6-3 margin.
This forced the doubles point to be decided on court one, where No. 19 Trent Bryde and Ethan Quinn were in a battle against Antoine Cornut-Chauvnic and Barnaby Smith. The match went into a tiebreaker, where the Seminole tandem defeated the Bulldogs by a 7-6(3) final and took a 1-0 lead in the match.
Tenth-ranked Henning picked up the first singles win of the dual-match season for Georgia. The senior defeated Loris Pourroy in straight sets by a 6-0, 6-4 score to put the match score at 2-1 after No. 1 Quinn lost on court one.
The Seminoles then took a 3-1 lead when No. 21 Croyder dropped a close match to No. 53 Jamie Connel, 6-4, 7-6(7). Despite the match score, the Bulldogs were fighting hard on the remaining three courts, with No. 106 Bryde and Perez Peña in third sets and No. 70 Giusca tied at 5-5 in the second down a set.
Perez Peña forced a third set and played his best of the match, defeating Dous-Karpenschif by a 3-6, 6-3, 6-0 final and putting the match score at 3-2. However, the Seminoles would then go on to clinch the match on court three. No. 24 Youcef Rihane put the pressure on No. 106 Bryde early in the third set which proved to be too much winning the decisive match by a 2-6, 6-4, 6-4 margin.
---
Devin Willock Gallery
Watch a fullscreen slideshow
HERE.
---
Jump To Comments