Today's Contents – Click to Read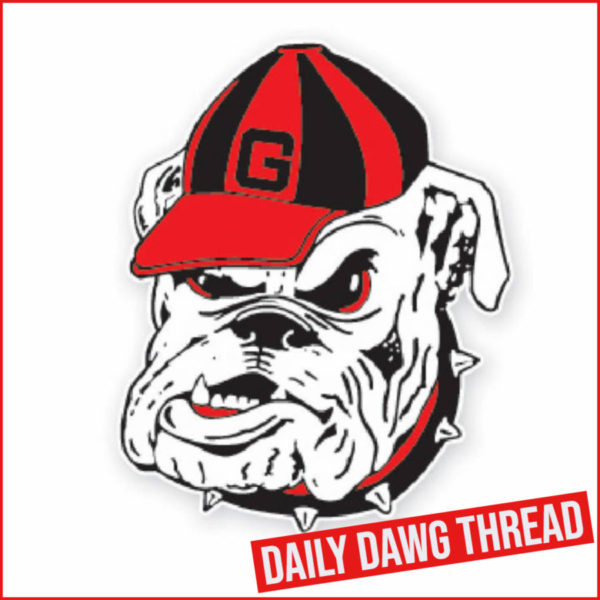 ---
MTENNIS: Georgia Opens Season at UCF Today
The No. 8-ranked University of Georgia men's tennis team will bring up the curtain on its 68th season of competition when the Bulldogs play at No. 11 UCF in Lake Nona, Fla.
Match time is slated for 1 p.m. ET at the USTA National Campus.
UCF — the defending American Athletic Conference Champion — returns five players off last year's squad, including the All-American doubles duo of Trey Hilderbrand and Bogdan Pavel. Hilderbrand entered the fall season ranked No. 16 in singles.
Monday's contest begins another challenging slate for the Bulldogs, who will go against nine teams ranked in the Intercollegiate Tennis Association Top-25. Georgia's first home matchup will come during the ITA Kick-off Weekend on Jan. 30-31.
The Bulldogs enter the 2022 dual season after an impressive run to the NCAA quarterfinals last year. Georgia downed No. 6 North Carolina in a 4-3 thriller to finish the 2021 campaign with a 17-7 record and third place finish in the SEC standings. The Bulldogs ended the year with 11 wins in their last 14 matches.
Entering its 34th season under legendary Hall of Fame head coach Manuel Diaz, Georgia is poised to make another run. The SEC's winningest coach has guided the Bulldogs to 28 conference titles and four NCAA national championships in 33 years at the helm.
Diaz returns a talented roster that includes four-time All-American Trent Bryde and 2020 All-American Philip Henning. The Bulldogs also added talented transfers Tristan McCormick and Hamish Stewart, who enter the year ranked No. 47 in doubles.
Henning leads the pack with a No. 23 national ranking in singles, while Stewart is ranked No. 32. Bryde and Henning lead Georgia in doubles with a No. 21 ranking.
Today's Contents – Click to Read
---
Jump To Comments