Jump To Top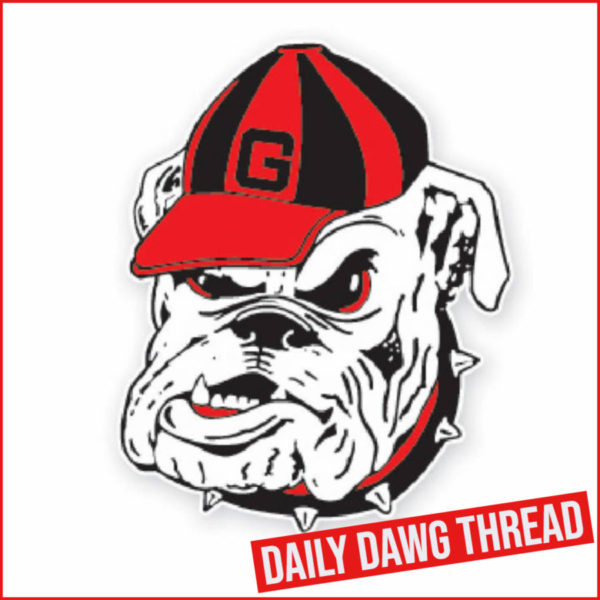 MBB: Georgia vs. Vandy Photo Gallery
Watch a fullscreen slideshow
HERE.
---
Video/Transcript: Mike White's Postgame Presser – January 21, 2023
Opening Statement
"A tough one, a tough one, but credit to Vanderbilt, Coach (Jerry) Stackhouse and staff, I thought they were terrific.10-of-21 from three gives you a chance on the road, their ball security, good enough to hold on versus a really loud crowd and some defensive energy, but we fought until the bitter end. I though our press and our pressure late were a factor giving us a chance to play down and transition, but the way they shot it from three, the way they executed, especially with a lead. And they have got some adversity they are dealing with, so it was a great perfor mance by those guys. I am not going to sit here and tell you everything we did wrong. We played an SEC game against a good team; we didn't play well enough. I thought they got most of the loose balls, our attention to detail defensively failed us a few times, especially with Myles Stute being one of the best shooters in the country. We weren't good enough, unfortunately we had a great opportunity at home to bounce back after a really poor second half the other day. I thought I saw a lot of the same type of stuff, and I didn't do a good enough job preparing these guys. We only gave up eight offensive rebounds, but (Quentin) Millora-Brown got six of them. Our wall-up, discipline, our physicality at the rim wasn't what it needed to be to be competitive. And we have been really good defensively, but we weren't sharp enough defensively, we weren't con nected enough to beat a team in this caliber and this league. Tough loss for us."
On the crowd and Vanderbilt responding…
"It got really loud in there a few times and we're really appreciative. I never want to sit here and talk to our fans a bunch because we have our work cut out for us. I preach to our guys all the time about the exterior noise and let's focus on what we need to focus on. I will say I'm disap pointed for our fans because they came out and our guys earned the right. Our guys have worked and we've had some wins, we got a streak at home. I credit our guys because we've squeaked out some close ones and our guys have really worked hard. I'm disappointed for our guys and I'm disappointed for our fans. I hope that they'll come back and continue to support us because it was rocking in there. It was a fun environment and I wish, obviously, that they were rewarded with a W, but Vanderbilt was just better than we were today."
On Jabri Abdur-Rahim's development…
"Really pleased, I meet with him yesterday or the day before. But here as of late, since the Kentucky game and gave some of those guys feed back. He's got a ways to go, all of these guys have a ways to go, I have a ways to go. Our program is built on growth on the court and off the court. He's come a long way, he's arguably since the first practice our most improved player. His attitude has been really good. His work ethic… He's become a lot better defensively. Has become a good teammate and is playing with a lot of confidence. I'm happy for him."
On the post game message to the team…
"It's an opportunity we can take advantage of. We didn't quite respond to the second half the way that we could have. It's not the win or the loss, it's not the outcome, and I'm a big believer in that. Let's control what we can control, let's stay in the moment, let's focus on the details of the game, playing off of two feet, making the extra pass, running to the corner. It's a split-second game and we have hundreds and thousands
---
WBB: Georgia (13-7, 2-4 SEC) vs. Texas A&M (5-12, 0-7 SEC) tip at 3:00
Game Information
Georgia (13-7, 2-4 SEC) vs. Texas A&M (5-12, 0-7 SEC)
Sunday, Jan. 22 | 3 p.m. ET | Reed Arena | College Station, Texas
TV: SEC Network (Tyler Denning and Andrea Lyold )
Radio: Georgia Bulldog Sports Network (Jeff Dantzler)
Storylines
» Georgia travels to College Station, Texas to face the Texas A&M Aggies on Sunday. The game will tip off at 3 p.m. and will air on the SEC Network.
» Georgia has won the last two meetings against Texas A&M, but has not won in College Station since 2018.
» The Aggies are coached by former Georgia head coach Joni Taylor. Taylor's teams compiled a 140-75 overall record (.651), 62-48 mark (.563) against SEC opponents, with four NCAA tournament appearances in seven seasons at UGA.
» Brittney Smith has led Georgia through conference play with seven-straight double-figure scoring games. Smith averages a team-high 16.3 points per game against league foes, which ranks among the top-10 in the SEC. Her 57.6 percent shooting performance against conference opponents ranks second in the league.
» Battles leads Georgia in scoring (13.7 ppg), assists (60) and steals (32). She was one of just 50 players named to the preseason Naismith National Player of the Year Watch List.
» Georgia ranks second in the SEC in turnover margin, with a +4.55 average, and in steals, swiping 10.7 per game.
» Georgia has forced 20 or more opponent turnovers in 14 of 20 games and has forced double-digit miscues in every contest.
» Georgia picked up its 10th win on Dec. 17. It marked the program's quickest 10th win in a season since the 2014-15 campaign.
» Georgia has held four teams (Jacksonville State, NC State, Mercer and San Diego State) to their season lows in scoring. Under Coach ABE's leadership, her teams at UCF led the nation in scoring defense in each of the last two years.
Approaching Milestones
Several Georgia players are approaching career milestones. Diamond Battles recently hit 200 career steals, Alisha Lewis is four points away from 500, and Kari Niblack is four rebounds away from 700.
Miyah Verse Named McDonald's All-America Nominee
Georgia signee Miyah Verse was recently named a nominee for the McDonald's All-America Team. A native of Peoria, Arizona, Verse is a four-star recruit who landed in ESPN's Super 60 Poll as one of the top players in the nation. She plays high school basketball at Arizona Elite Prep, which has become a national powerhouse.
---
Jump To Comments