Jump To Top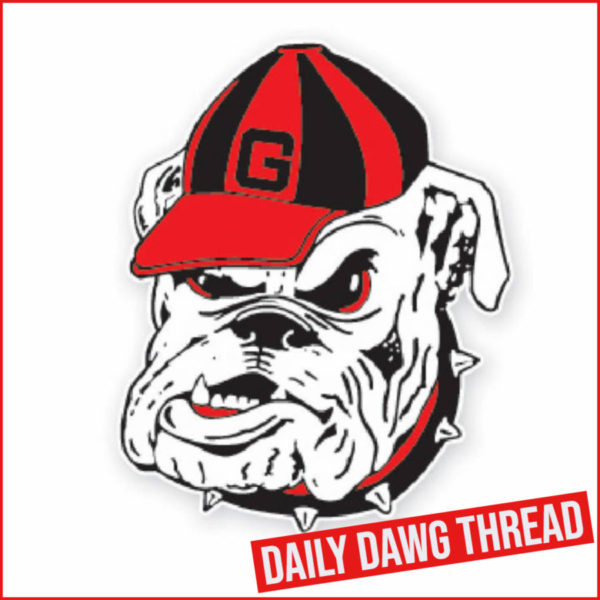 ICYMI: Statement from Josh Brooks, J. Reid Parker Director of Athletics, University of Georgia
"Out of respect for the families involved, we have refrained from making any public statements up to this point regarding the circumstances of the tragic accident that claimed two lives and injured two members of our campus community. However, we want the public to know that the Athletic Department is conducting a thorough review, in coordination with appropriate legal counsel, to fully understand the circumstances surrounding this tragic event. We want to emphasize that these individuals were not engaged in Athletic Department duties around the time of this incident.

Our review is preliminary at this time, and the Athletic Department is fully cooperating with law enforcement officials to determine all the facts surrounding this tragedy. Coach Smart and I are also actively reviewing relevant football policies, and at the conclusion of that review, we will take steps to implement any improvements in our policies and procedures that may be needed.

Our thoughts and prayers continue to be with the families and friends of all those impacted by this tragic event."
---
MBB: Georgia (13-6, 3-3 SEC) vs. No. 4 Tennessee (16-3, 6-1 SEC) tonight
Georgia Basketball Game Notes
Tipoff: Wednesday, January 25, 2023, at 7:00 p.m. ET
Thompson-Boling Arena (21,678) in Knoxville, Tenn.
Series History: UT leads, 98-61
Last meeting: UT, 75-68, on March 1, 2022
Video: SEC Network (Dave Neal, pbp; Jon Sundvold, analyst)
Audio: Georgia Bulldogs Radio Network (WSB AM 750; SiriusXM: 383; SXM App: 973) (Scott Howard, pbp; Chuck Dowdle, analyst; Adam Gillespie, producer)
The Starting Five
• UGA head coach Mike White is the older brother of Danny White, UT's director of athletics.
• With 13 wins, UGA has already more than doubled its victory total (6) for the entire 2021-22 season.
• UGA entered the week No. 4 nationally in bench minutes, with subs securing 45.6 percent of the Dogs' total PT.
• UGA's bench has outscored its opponents' reserves 457-289, an average advantave of 8.9 points per game.
• UGA's assist-to-TO ratio is up by +.24 since Thanksgiving, the best improvement by an SEC team during that span.
The Opening Tip
The Georgia Bulldogs return to action on Wednesday evening when they venture to Knoxville to face the No. 4-ranked Tennessee Volunteers at Thompson-Boling Arena.
Georgia enters the contest at 13-6 overall and 3-3 in the SEC. The Bulldogs have already more than doubled the 12 wins the compiled during the entire 2021-22 season.
Much of Georgia's success can be attributed its defense. A year after ranking No. 338 nationally in both scoring defense (78.5 ppg) and field goal defense (.473) and No. 260 in 3-point field goal defense (.439), the Bulldogs are No. 83 in scoring defense (66.1 ppg), No. 78 in opponent FG percentage (.441) and No. 14 in opponent 3-point percentage (.288) this season.
Georgia is looking to bounce back after a couple of difficult setbacks. Last Tuesday, the Bulldogs led by 11 points in the first half and by eight at the intermission at Rupp Arena before falling to Kentucky. Georgia's perfect 10-0 record at Stegeman Coliseum this season was snapped with an 85-82 loss to Vanderbilt on Saturday.
Keeping An Eye On: Entering Today's Game . . .
Jailyn Ingram is…
• 23 points from 1,500 for his career
Series History With Tennessee
Tennessee enters Wednesday's matchup with a 98-61 lead in the all-time series between the Bulldogs and Vols, including a 60-15 mark in Knoxville.
On March 1 last season in Athens, Aaron Cook's team-high 17 points led three Bulldogs in double figures in a 75-68 setback to No. 13 Tennessee at Stegeman Coliseum. Kario Oquendo added 16 points, including SportsCenter's No. 3 play of the day on a first-half dunk, and Braelen Bridges added 12, this team-high 23rd double-digit output of the season.
Following a nip-and-tuck first half featuring 11 lead changes and six ties, including a 35-35 score at intermission, the Volunteers used an 11-0 run to build a 54-44 lead at the 14:02 mark. The Bulldogs used their own 11-0 surge to close the gap to 64-60 with 6:05 left, but Tennessee withstood the rally to earn its first win in Athens since 2011.
In Georgia's last trip to Knoxville on Feb. 10, 2021, No. 16/15 Tennessee snapped Georgia's three-game winning streak with an 89-81 win. That contest featured two dramatically different halves. Tennessee built a 44-26 lead at the intermission, which was then the Bulldogs' lowest offensive output in an opening 20 minutes all season. Georgia responded by scoring a season-most 55 second-half points. The Vols' lead bulged to 23 points at 65-42 early in the second stanza before Georgia rallied. The Bulldogs pulled within six with 63 seconds remaining but could not get closer.
The matchup between Georgia and Tennessee wasn't announced until 81-and-a-half hours prior to tipoff. UGA and UT were slated to meet in the regular season's regularly scheduled finale on Wednesday, March 3. The contest was moved up after the Bulldogs' game at Texas A&M and the Volunteers' matchup with Florida were postponed due to Covid-19 issues for the Aggies and Gators.
---
Al Parker, Mark Richt, and Steve Webber to be inducted into the State of Georgia Sports Hall of Fame
Three former Georgia Bulldogs — one student-athlete and two coaches — highlight the Class of 2023 that will be inducted into the State of Georgia Sports Hall of Fame next month in Macon.
Bulldog All-America tennis standout Al Parker, former football coach Mark Richt and former baseball coach Steve Webber are among those being inducted on Saturday, Feb. 25. The 67th annual induction ceremony will be held at the historic Macon City Auditorium.

Before his Bulldog career, Parker had established himself as one of the most accomplished junior tennis players in history with a record 25 titles. He won the Grand Slam of junior tennis, the only player to win all national titles in singles and doubles in a single year. While at Georgia from 1988-91, he claimed a pair of national singles crowns, as well as 10 other singles and doubles titles. An All-American on the court all four years, he managed a 4.0 grade point average and was named the 1991 Academic All-American of the Year. He was inducted into the Georgia Tennis Hall of Fame in 2003 and the Collegiate Tennis Hall of Fame in 2007.
Richt led the Bulldogs from 2001-2015 and won a pair of Southeastern Conference titles (2002, '05) along with six SEC East Division titles. His career record in Athens was 145-51. Then, he returned to his alma mater, the University of Miami, and served as their head coach for three seasons before retiring. He founded the Paul Oliver Network, a program that supports lettermen in their transition to life after football. He now lives in Athens and remains active in community service and serves as an analyst for the ACC Network. Earlier this month, it was announced that he was elected to the College Football Hall of Fame.
Webber, the winningest baseball coach in Bulldog baseball history, spent 16 seasons at the helm, reaching the pinnacle of the sport in 1990. Georgia became the first SEC team to capture the College World Series (CWS) title. He led Georgia to its first CWS in 1987 when he was named SEC Coach of the Year and earned National Coach of the Year honors in 1990. He tallied 500 career victories with the Bulldogs. After his collegiate coaching career, he became a pitching coach for several professional organizations, working with the New York Yankees, San Diego Padres, and Houston Astros minor league affiliates. He passed away Nov. 12, 2022.
The additional members of the Class of 2023 are Jackie Bradford, Buck Godfrey, Andruw Jones, Shawn Jones, Stan Kasten and Ron Reed. Along with Webber, the additional Legends class being inducted posthumously this year are former Florida State/Georgia Southern baseball coach Jack Stallings, Georgia Tech/Denver Broncos standout Demaryius Thomas and Georgia Military College football coach Bert Williams.
---
Dawgs in the NFL – Divisional Playoffs
The Bulldogs will be represented in Super Bowl LVI for the 22nd consecutive season following last weekend's playoffs. Each of the four teams – 49ers, Bengals, Chiefs, Eagles – that advanced to the Conference Championship rounds feature a former Georgia player who spent their collegiate years playing between the hedges for the University of Georgia.
CHIEFS 27, JAGUARS 20
Mecole Hardman, WR: Was listed as inactive for Kansas City after being unable to practice during the week due to a hamstring injury.
Malik Herring, DL: Was on Kansas City's inactive list as a healthy scratch.
Tyson Campbell, DB – Accounted for two tackles while appearing on 67 defensive plays and six on special teams for Jacksonville. Totaled six stops (five solo, one assist) in two playoff games.
Travon Walker, OLB – Accumulated three tackles (two solo, one assist), one for loss, a quarterback hurry and a pass deflection for Jacksonville.
EAGLES 38, GIANTS 7
Jordan Davis, DE: Totaled two stops for Philadelphia, participating in 19 plays on defense and eight for special teams.
Nakobe Dean, ILB: Logged one special teams tackle in 16 plays and an additional five on defense for Philadelphia.
Lawrence Cager, TE – Caught one pass for 16 yards for New York, appearing on 15 plays on offense and seven on special teams.
Azeez Ojulari, OLB – Notched an assisted tackle for New York in 14 defensive plays. Also accounted for two sacks in the team's week 14 loss, also to the Eagles.
Andrew Thomas, OL – Played on all 52 offensive plays for New York, who totaled 227 yards of offense. Helped lead the team to its first playoff appearance since 2016.
BENGALS 27, BILLS 10
Trey Hill, C – Played on five special teams plays for Cincinnati while recording no stats.
James Cook, RB – Rushed for 13 yards on five attempts while appearing in 21 offensive snaps for Buffalo.
Isaiah McKenzie, WR – Caught two passes for 10 yards for Buffalo, participating in 17 plays on offense.
49ERS 19, COWBOYS 12
Charlie Woerner, TE – Played in 9 plays on offense and 21 plays on special teams and recorded no stats for the 49ers, helping the team advance to its third NFC Championship appearance in four years.
Reserve Lists (IR, PUP, NFI, COVID)
Bengals: Elijah Holyfield, RB
---
Jump To Comments