Jump To Top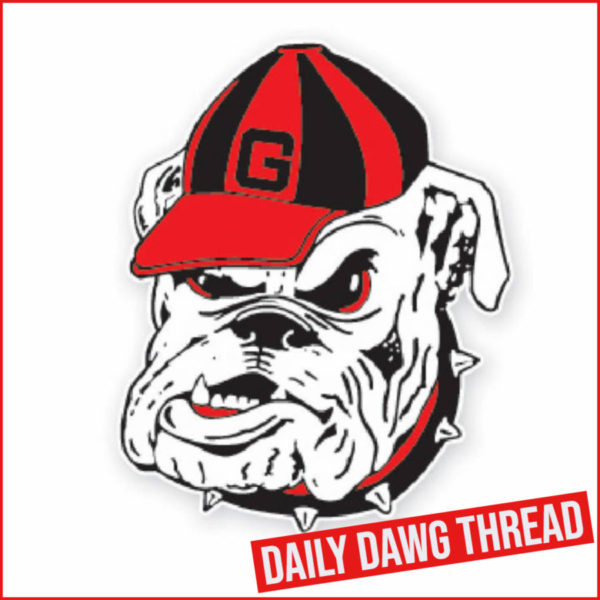 MTENNIS: Manny Diaz signs country's number one recruiting class
The University of Georgia men's tennis team has signed the top-ranked recruiting class for 2023, the Tennis Recruiting Network announced on Monday morning.
The Bulldogs will welcome five players in the fall, including the No. 1 player in the class Alex Michelsen as well as fellow blue-chip and sixth-ranked player Ignacio Buse. Five-star Davis Taylor and four stars Parker Jacques and Parker Mariencheck round out the signees.
Georgia's incoming freshmen finished with 511 of 525 possible points from the Tennis Recruiting Network voting panel, earning 13 of 21 first-place votes to secure the top class. Stanford, Kentucky, Harvard, and South Carolina round out the top five.
"We are excited about our group of signees for next year," said head coach Manny Diaz. "Their accomplishments are impressive but more importantly, they are hungry and dedicated and have very high expectations going forward. We believe they will add to our culture and be driven to succeed."
Alex Michelsen | Laurel Springs School | Aliso Viejo, Calif.
Michelsen, the top-ranked American-born player in the 2023 class according to tennisrecruiting.net, comes from Aliso Viejo, Calif., and will graduate from Laurel Springs School this coming spring. He holds an International Tennis Federation Junior world ranking of No. 25 and has the seventh-highest Universal Tennis Rating among all 18-and-under players internationally.
Michelsen climbed inside the ATP Top 600 at No. 597 in the world after defeating a top-200 player in main draw at 2022 ATP Tiburon Challenger, reaching the Round of 16. This ranking is a new career-best for the 18-year-old, who also just won the Oklahoma 15k event this past week.
Michelsen's loaded resume is highlighted with a 2022 Grand Slam doubles title in the boys' division of Wimbledon. He also was a 2022 Australian Open doubles finalist, the 2022 International Tennis Federation Easter Bowl champion in both singles and doubles and was a quarterfinalist in singles and finalist in doubles at the 2022 USTA Boys' Nationals in Kalamazoo, Mich. He also advanced to at least the quarterfinals in four ITF Futures events this calendar year.
He holds an impressive 22-10 record at the ITF Futures and Association of Tennis Professionals Challenger level in 2022, including most recently reaching the finals of the Winston Salem 15k on November 13 and winning the singles and doubles titles at the East Lansing 15k on November 20.
The son of Erik and Sondra Michelsen, Alex comes from a family of tennis players. His dad Erik was a three-time All-American for the men's tennis team at the University of Redlands in Redlands, Calif., winning the 1983 Division III singles and team title with the school. His mother Sandra also had a storied career at San Diego State. She anchored the top court during her junior and senior seasons, helping lead the Aztecs to a conference championship her senior year and capped off her career with the National ITA Arthur Ashe Award for Leadership and Sportsmanship in 1989.
"We consider Alex to be a tremendous player that is going to be capable of playing towards the top of the lineup in both singles and doubles," said Coach Diaz. "His resume speaks for itself. We cannot wait for Alex to get here and start working with him. He's been on our radar for quite a long time, and we feel great about him officially becoming a Bulldog."
Ignacio Buse | Lima, Peru
Buse currently ranks as the sixth-best player in 2023 and holds a 13.48 Universal Tennis Rating. The Lima, Peru native currently resides in Bradenton, Fla.
He holds a career-high Association of Tennis Professionals singles ranking of 800 and 587 in doubles. He peaked in the International Tennis Federation Junior World rankings at No. 9 in the world, the highest ranking of any class of 2023 signee.

Buse has a loaded resume from his tournament accomplishments as well. He finished as the singles champion at the ITF Grade 1 event in his hometown of Lima and won the 2022 ITF 15k Cancun Doubles title. Further, Buse finished as a 2022 French Open finalist in Doubles, in the ITF Lima 15k and he has played in each of the four junior Grand Slam events.
"Ignacio is one of the top players in the world," said Coach Diaz. "He's done a fantastic job of continuing to improve over the last few years. We think he is going to be a mainstay for us for years to come."
Parker Jacques | Madison Academy | Huntsville, Ala.
Coming from Madison Academy, Jacques was the 97th-best prospect in the class of 2022 and a four-star recruit. He helped lead his high school to its first-ever state championship in 2021 in the Alabama High School Athletic Association 4A-5A class. During his junior season, Jacques also won the state singles title, winning the championship with a straight-set 6-0, 6-0 win.
Jacques followed in his dad's footsteps by winning both the singles and doubles state titles for Madison Academy and playing collegiate tennis for Georgia.
His father, Eddie, was the top-ranked player coming out of high school in 1991, helping the Bulldogs win three-straight conference titles while in Athens, was an NCAA All-American in 1997 and was a regional winner of the Arthur Ashe Sportsmanship and Leadership Award as a collegiate athlete.
"Parker Jacques is a tremendous kid," said Coach Diaz. "He grew up a Georgia fan because of his family, he loves Georgia tennis. He's got tremendous character and leadership abilities. He's been working extremely hard this year, getting stronger in the gym. We see Parker with huge upside, and he'll be a great presence not only on the tennis courts but in the locker room as well."
Parker Mariencheck | Crossroads FLEX Academy | Raleigh, N.C.
A four-star prospect, Mariencheck is the 111th-ranked player in the 2023 class with 25 wins against other four and three-star players, a pair of victories against players in the ITF Juniors World Rankings and an 11.3 Universal Tennis Rating.
The Raleigh, N.C. native has been ranked a top-10 junior in his home state for the past four years. He was a sixth-place finisher at the Winter Nationals Boys' 18s in Florence, S.C. this year and finished in the top 64 of a 256-person field at the Boys' 18s National Championships this past August in Kalamazoo, Mich. His favorite tennis player is Rafael Nadal and his favorite athlete outside of tennis is Kobe Bryant.
Mariencheck native comes from a family of Bulldogs. His father Bobby played for Georgia men's tennis from 1990 until his graduation in 1994, earning All-American status three times and advancing to the 1991 NCAA Doubles Tournament semifinals with partner Wade McGuire. His mother Nikole was also a member of the graduating class of 1994 from UGA.
"We feel like Parker's best tennis is ahead of him," said associate head coach Jamie Hunt. "He's shown tremendous growth and progress over the last six months, and we see him continuing to get better and better, especially once he gets to join our program."
Davis Taylor | UTA Tennis Academy | Capstone Academy | Atlanta
Taylor is a five-star recruit and currently the 67th-ranked prospect on tennisrecruiting.net, peaking at No. 43. The incoming freshman has an impressive resume, most recently reaching the semifinal round of the Atlanta Junior ITF event in October and the quarterfinals of the Horgen Switzerland Junior ITF event in September.
Taylor also previously earned a Gold Ball at the UTSA National Championship for the Boys' 14 field, finished top-15 in the nation in the 12s and 14s field and reached the quarterfinals in doubles for both the Boys' 14 National Claycourts and Boys' 14 National Hardcourts.
Coming from the UTA Tennis Academy, the high school senior holds an unweighted 3.8 grade point average while taking all honors courses at Capstone Academy for academics. Davis is the son of Marianna Land, a former letter winner for the Georgia women's tennis team.
"Davis Taylor is a very accomplished player," said Coach Diaz. "He is someone we see contributing in both singles and doubles in the near future. He has tremendous character, and he couldn't be more excited to join our family, and the feeling is mutual. We're ecstatic about having Davis come and join our program."
---
MTENNIS: Georgia advances to ITA National Team Indoor Championships with win over Louisville
The No. 15-ranked Georgia men's tennis team had to work hard to take down Louisville, 4-1, Monday night in the second round of the ITA Kickoff Weekend at the Dan Magill Tennis Complex.
With the win, Georgia (2-2) advances to the ITA National Team Indoor Championships next month in Chicago. Before heading north to Chicago in a couple of weeks, the Bulldogs head down to the USTA National Campus in Lake Nona, Fla., this weekend, for matches against No. 18 Stanford and No. 7 USC.
Tuesday morning's rain pushed back play by a couple of hours, so the Georgia-Louisville match, originally slated for 2:30, didn't get going until just after 5. The match began under cloudy skies and ended under the lights when senior Philip Henning clinched the victory at No. 2 singles.
"Every match is different — different atmosphere, different vibes. It's not something you actually get used to," Henning said of clinching. "I mean you kind of expect it, but it's always a different feeling. It was great clinching the match for us. It was a great team effort by everyone."
Georgia's singles lineup featured five players ranked among the top 106 at the end of the fall, led by No. 1 Ethan Quinn and No. 10 Henning, while the Cardinals had four players. In doubles, Louisville (5-1) had the No. 9-ranked team in Natan Rodrigues and Fabien Salle, while the Bulldogs had Quinn and Trent Bryde (ranked No. 19) and Blake Croyder and Britton Johnston (No. 55).
Georgia's Croyder and Johnston struck first in doubles at No. 3, overcoming an early break of serve to come back for a 6-4 win over Etienne Donnet and Sergio Hernandez. The Bulldog duo at No. 2, Teodor Giusca and Henning, clinched the doubles point for Georgia with a 6-4 win over David Mizrahi and Matthew Fung.
Louisville got on the scoreboard in singles, tying the match 1-1, with a win at No. 3, where Donnet defeated Guise, 6-1, 6-0. Georgia had won the first set in the other five matches but the Cardinals answered by taking the second set in three of those matches.
Miguel Perez Peña took care of business at No. 6 to put the Bulldogs up 2-1, defeating Mizrahi, 6-3, 6-2. Quinn and Henning had to work hard for their straight-set wins to clinch the 4-1 victory. At No. 1, Quinn and Rodrigues battled for two tight sets before Georgia's redshirt freshman pulled out a 6-4, 7-5 win.
While Quinn was closing out his match, Henning was in a second-set tiebreaker with Salle at No. 2. Henning jumped out to a 6-1 lead in the tiebreaker, and a backhand, cross-court winner after a long rally clinched the match, 6-2, 7-6 (3).
"It feels good. It feels good. We're all a little bit tired, we earned a good victory today, so extremely pleased with our guys," Georgia head coach Manuel Diaz said. "They battled hard. Louisville is going to surprise a lot of people. They're just a great team. They're so well coached and they're a fighting bunch. They just wouldn't go away and they kept fighting us, and it made for a great match."
---
MGOLF: Dawgs open Southwestern Invitational in fourth
The 22nd-ranked University of Georgia men's golf team carded an even-par 288 on Monday to rest in fourth place in the team standings following the opening round of the Southwestern Invitational at North Ranch Country Club (Lakes/Oaks Course).
The 12-team field at the Southwestern Invitational features eight teams that are ranked in the Bushnell/Golfweek Division I Coaches poll. No. 17 Texas holds the 18-hole team lead after firing an 18-under-par 270. No. 2 Arizona State is second at 13-under-par 275, while No. 26 Oregon is third at 4-under-par 284. Jacob Sosa of Texas holds the 18-hole individual lead after carding a tournament-record 11-under-par 61.
Playing as an individual, sophomore Buck Brumlow paced the Bulldogs with a 2-under-par 70, good for 10th. The sophomore carded six birdies on the day, including three of his final four holes.
Sophomore Maxwell Ford turned in a 1-under-par 71 (15th), while junior Caleb Manuel and freshman Carter Loflin added rounds of even-par 72 (21st). Senior Ben van Wyk rounded out Georgia's counting scorers with a 1-over-par 73 (26th). Graduate Michael Shears carded a 5-over-par 77 (53rd).
The Bulldogs will return to the course Tuesday for round two of the Southwestern Invitational. Coverage will begin at 4:30 p.m. ET on the Golf Channel.
---
Jump To Comments