Today's Contents – Click to Read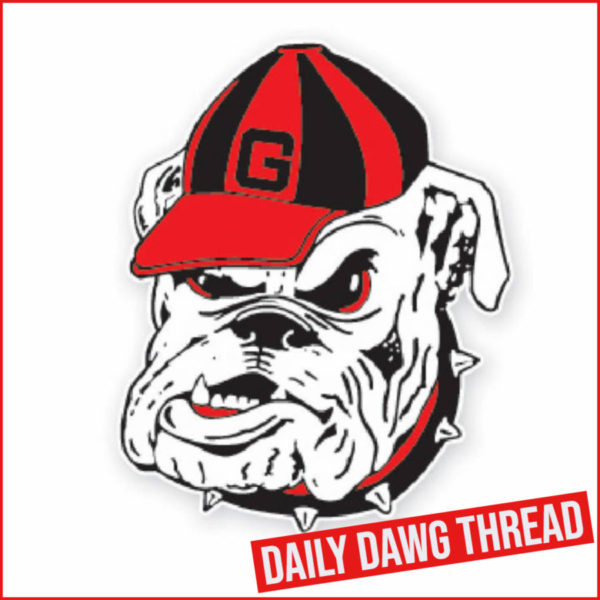 ---
BASEBALL: UGA Pitching Coach Gets Contract Extension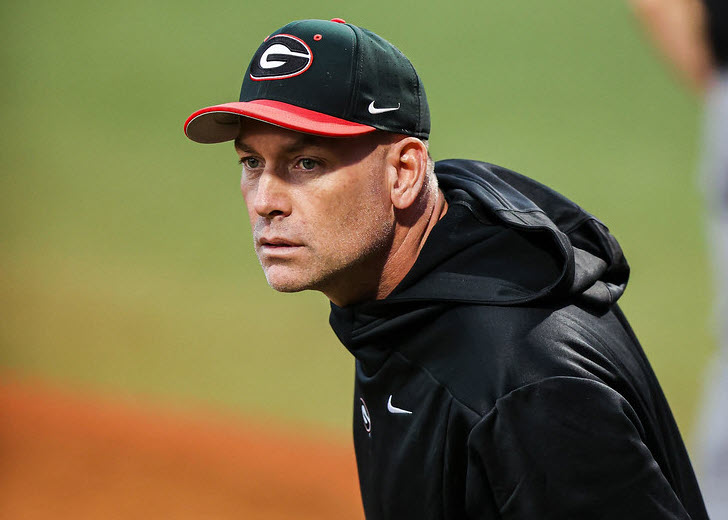 University of Georgia pitching coach Sean Kenny has agreed to a three-year contract extension, according to an announcement Thursday by Ike Cousins head coach Scott Stricklin.
Since joining the Bulldogs in June of 2017, Kenny has made a dramatic impact with the program, helping Georgia to a pair of NCAA Tournament appearances as national seeds, top 25 rankings and establishing school records by the pitching staff.
"Coach Kenny is a big key to the success of our baseball program, and I'm thrilled that we were able to extend his contract through 2024," said Stricklin. "I am also grateful that (J. Reid Parker Director of Athletics) Josh Brooks recognizes how important Sean is to the future of our program and helped get this done quickly."
The 2021 team spent 11 weeks in the nation's top 25 rankings and reached as high as No. 5 before a slew of injuries eventually took its toll on the club. The Bulldogs lost four of their top five pitchers during the year with freshmen accounting for 52 percent of the starts and 44 percent of the innings pitched. Georgia's veteran starters, Ryan Webb and Jonathan Cannon, who were named preseason All-Americans, were limited to a combined 123 innings due to illness and injury.  Still, the staff held opponents to a .226 batting average and tallied 570 strikeouts, and both of those marks ranked second best in school history. Pitcher Jaden Woods was named a Freshman All-American by Perfect Game/Rawlings along with Freshman All-SEC by the league coaches.

Georgia finished the 2019 season with a 46-17 record, and the win total was the fourth most in school history. The pitching staff set school records for strikeouts in a season (601) and lowest opponent's batting average (.200). Also, the squad's 3.24 ERA was the second best in school history, trailing only the 1958 team mark of 2.97. Additionally, the team tallied 19 saves and allowed just 235 runs, both marks that ranked second best in school history. Junior third baseman/closer Aaron Schunk, a second-round draft pick of the Colorado Rockies, was named the 2019 John Olerud Award recipient as the nation's top two-way player by the College Baseball Foundation. Schunk and Hancock were consensus All-America selections to highlight the Bulldog individual honors. A total of eight Bulldogs were selected in the 2019 Major League Baseball Draft. Pitcher Tony Locey, a third-round pick of the St. Louis Cardinals, went 11-2 to become Georgia's first 11-game winner since 1990. Also of note, Hancock and Wilcox garnered USA Collegiate National Team summer invitations. 

In his first year with the Bulldogs in 2018, Kenny's influence with the pitching staff helped Georgia post its finest season in a decade. Georgia went 39-21 overall, 18-12 in the SEC, earned a No. 8 National Seed for the NCAA Tournament and advanced to the NCAA Athens Regional Final. Georgia's team ERA of 3.97 was 1.05 runs lower compared to the 2017 squad, and the staff established a school record by holding opponents to a .236 batting average while tallying 532 strikeouts. The team leader in wins, junior Kevin Smith (8-1, 3.69 ERA), signed as a seventh-round draft pick of the New York Mets. Schunk garnered Third Team All-America honors from the NCBWA as a utility player and was a finalist for the John Olerud Award.
---
Jenny Bae Wins Georgia Women's Amateur Championship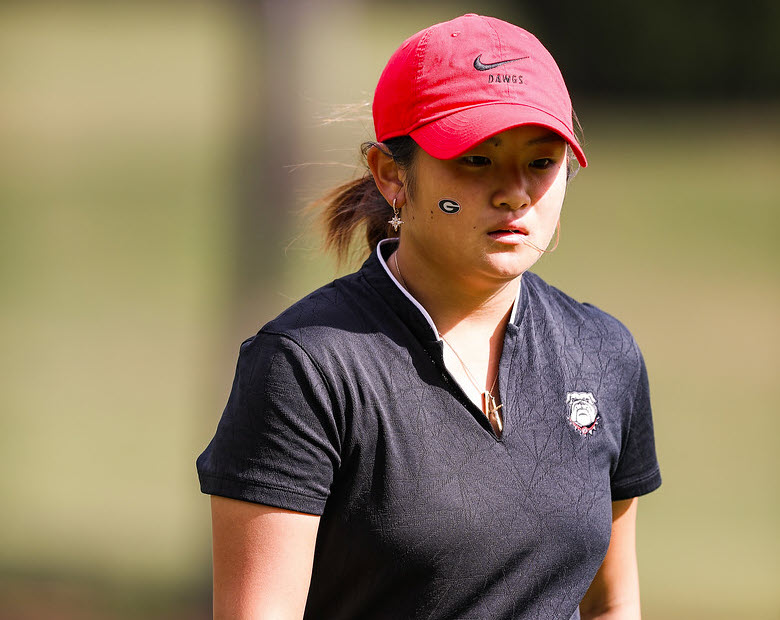 Jenny Bae, a rising senior on the Georgia women's golf team, turned in a dominant performance en route to winning the Georgia State Golf Association's Women's Amateur Championship on Thursday. Bae wrapped up the 54-hole tournament at Coosa Country Club shooting 11-under 205, five strokes clear of the field.
Bae was in third place, one shot back of the co-leaders, following a 3-under 69 on Tuesday. The Collins Hill High graduate took control on Wednesday with a bogey-free, 6-under 66. Bae began today with a 3-shot lead and widened that gap with a closing 70.
"For me, I approach every round with the same mindset," Bae said. "It's shot by shot and hole by hole. Today, I really didn't care about the leaderboard. I was justing seeing how low I could go. Today wasn't as good as yesterday but because of the three days together I got the win and have a trophy in my hands so I'm pretty satisfied."
Bae made 17 birdies over three days, doing so on just under one-third of total holes she played in Rome.
"My putting was absolutely great this week. It saved me a few times," Bae said. "Even without the putting, everything overall came back together really well in one piece. This is my first tournament since NCAAs, and it was great to be back out competing."
Bae will have the chance to continue her strong play on Thursday when she begins the Georgia Women's Open at the University of Georgia Golf Course.
"I have a tee time in Athens in the morning," Bae said. "We'll see how it goes."
Bae will be in the fourth group to tee off on Thursday morning, beginning her day at 8:30. Three more Bulldogs also are in the field, with Alison Crenshaw teeing off at 8:40, Jo Hua Hung teeing off at 9:50 and Zoë Walker teeing off at 10:20.
Bae, who earned All-America and All-SEC honors last season, is the ninth Georgia golfer to win the Georgia Women's Am and the third in the last four years following Bailey Tardy (2018) and Rinko Mitsunaga (2019). Those nine Bulldogs have combined to win 15 Georgia Am titles.
---
Georgia's Olympic Roster
 As the world turns its attention toward the opening of the 2020 Summer Olympic and Paralympic Games in Tokyo, Japan, the University of Georgia will once again be well-represented by a host of current and former Bulldog standouts throughout the competition.
With the announcement of Sepp Straka to the Austrian golf team Wednesday morning, 25 members of the Georgia athletic community will compete for eight different nations in five different sports at both the Olympic and Paralympic Games. It is tied for the third-largest Georgia contingent in Olympic history, trailing only the Rio 2016 (36) and London 2012 (30) fields, while equaling the number sent to Sydney in 2000.
The Bulldog track and field program will send the largest number of athletes, contributing 12 current and former athletes, including four currently on the roster. 2016 gold medalist Shaunae Miller-Uibo is making her third appearance for the Bahamas, while former standouts Cejhae Green (Antigua & Barbuda), Keturah Orji (USA), Maicel Uibo (Estonia), and Kendell Williams (USA) are all returning for the second time. Uibo, along with fellow NCAA champions Johannes Erm and Karel Tilga, comprise the entire Estonian decathlon team. In addition to Erm and Tilga, junior Elija Godwin (USA, relays) and sophomore Jasmine Moore (USA, triple jump) mark the current student-athletes heading to Tokyo.
Also in track, Georgia product Jarryd Wallace is headed to his third career Paralympic Games, following a world-best time of 10.99 in the 100-meter dash at U.S. Trials. Wallace, the son of Georgia women's tennis head coach Jeff Wallace, previously finished fifth in the 400-meter in Rio and sixth in the 100-meter in London.
Georgia swimming and diving also has a strong presence on the Olympic roster, with nine former athletes making the field. Tom Cousins Head Coach Jack Bauerle was named a men's assistant coach for the U.S. national team, his fourth time serving on the staff. With seven American alums, Georgia placed more swimmers on the U.S. Olympic Team than any other program in the country.
2014 alum Allison Schmitt makes her fourth appearance on the team, becoming only the seventh American swimmer to reach four Games, while fellow Rio medalists Gunnar Bentz, Chase Kalisz, and Olivia Smoliga all look to earn more hardware in the pool. In diving, 2021 graduate Freida Lim is the first female Olympic diver in both Singaporean and Georgia program history as she competes in the 10-meter platform event.
In women's tennis, former All-American Ellen Perez will team up with Samantha Stosur to compete for Australia in the doubles competition. Perez is currently playing in both the singles and doubles draw at Wimbledon, making her career debut in singles.
The 2020 Summer Olympic Games commence with the Opening Ceremonies on Friday, July 23 in Tokyo, Japan, with competition running through Sunday, August 8. The 2020 Paralympic Games will open in Tokyo on Tuesday, August 24 and conclude on Sunday, Sept. 5.
2020 Georgia Olympic / Paralympic Roster *
Updated to include track & field alum Chanice Porter was named to the Jamaican national team roster in the long jump. With her announcement, 26 members of the Georgia athletic community will compete for nine different nations in five different sports at the Olympic and Paralympic games. This is the third-largest Georgia contingent in Olympic history, trailing only the groups sent to Rio 2016 (36) and London 2012 (30).
Diving
Freida Lim, Singapore, 10m Platform
Golf
Sepp Straka, Austria
Swimming
Javier Acevedo, Canada, 400m Freestyle Relay
Gunnar Bentz, USA, 200m Butterfly
Nic Fink, USA, 200m Breaststroke
Hali Flickinger, USA, 200m Butterfly / 400m IM
Chase Kalisz, USA, 200m IM / 400m IM
Jay Litherland, USA, 400m IM
Allison Schmitt, USA, 200m Freestyle / 400m Freestyle Relay
Olivia Smoliga, USA, 400m Freestyle Relay
Jack Bauerle, USA, Men's Assistant Coach
Tennis
Ellen Perez, Australia, Doubles
Track & Field
Johannes Erm, Estonia, Decathlon
Elija Godwin, USA, Relays
Cejhae Green, Antigua & Barbuda, 100m
Lynna Irby, USA, Relays
Morgann Leleux, USA, Pole Vault
Shaunae Miller-Uibo, Bahamas, 200m / 400m
Jasmine Moore, USA, Triple Jump
Keturah Orji, USA, Triple Jump
Chanice Porter, Jamaica, Long Jump
Garrett Scantling, USA, Decathlon
Karel Tilga, Estonia, Decathlon
Maicel Uibo, Estonia, Decathlon
Jarryd Wallace, USA, 100m / 200m (Paralympic Games)
Kendell Williams, USA, Heptathlon
Italics denotes current student-athlete
---
MGOLF: Sepp Straka Qualifies for Olympics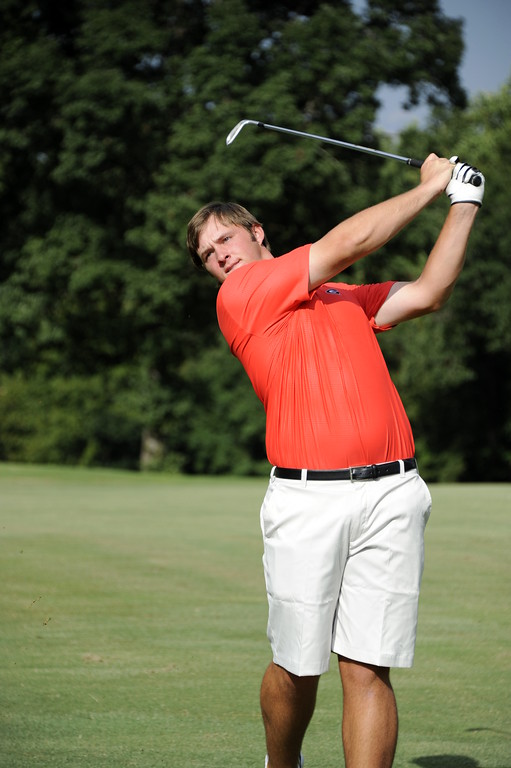 Former Georgia golfer Sepp Straka has qualified as a member of Austria's squad for next month's Olympic Games, according to an announcement Wednesday by the Austrian Golf Association.
The men's golf competition will take place July 29-Aug. 1 at Kasumigaseki Country Club in Kawagoe, Saitama, Japan — approximately 30 miles from Tokyo. The opening ceremony is set for July 23.
Straka becomes the second Bulldog to qualify for the Olympics. Bubba Watson played for the United States in the Rio Games in 2016.
"This is a tremendous honor, getting the opportunity to represent Austria," Straka said. "I am very proud of my heritage, so being able to play for Austria in the Olympics is a dream come true. It also means the world to me to be going to the Olympics as a Bulldog. Our Georgia program has such an amazing tradition, and I'm glad to be adding this moment to the list."
Straka was born in Vienna and played, along with his twin brother Sam, for the Austrian National Team, including a second-place squad finish in the 2011 European Boys Team Championship in the Czech Republic. After his family relocated to Valdosta, Ga., Straka competed for the Bulldogs in 2012, 2013, 2015, and 2016. A team captain, he earned All-SEC recognition his final year as the Bulldogs claimed the conference title. (Sam Straka lettered for the Bulldogs from 2012-15 and won the 2012 Brickyard Collegiate Championship.)
Sepp Straka claimed the 2018 Web.com Tour's KC Golf Classic and became the first Austrian-born player to earn a PGA Tour card by finishing third on the money list. Straka has seven top-10 and 16 top-25 efforts in his PGA Tour career. He came in fifth in the Vivint Houston Open, ninth in the Corales Puntacana Resort & Club Championship, and 10th in the Travelers Championship earlier this season.
The 60-man field for the Tokyo Games was determined by using the Official World Golf Rankings to create the Olympic Golf Rankings. The top 15 OWGR players were eligible for the Olympics, with a limit of four players from one country. After the top 15, players were eligible based on the OWGR, with a maximum of two eligible players from each country that did not already have two or more players on the list.
---
Jump To Comments