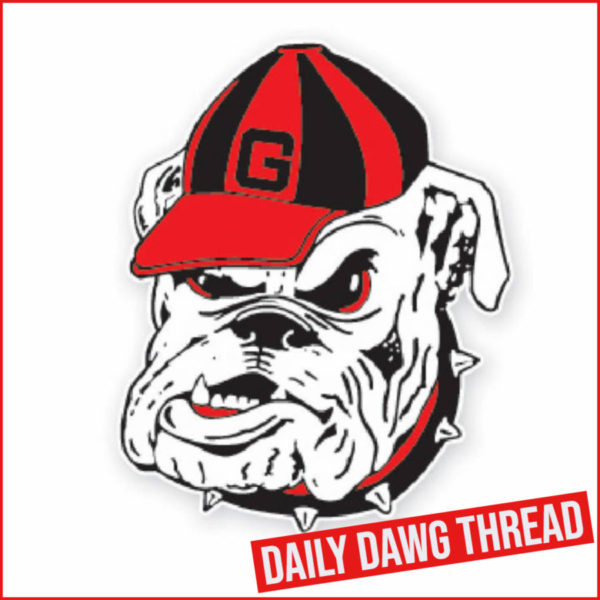 ---
MBB: UGA Signee Named Junior College Male Athlete of the Year
Georgia's Dalen Ridgnal, who led the Cowley College men's basketball team to a runner-up finish in the 2021 NJCAA Tournament, was named the Junior College Male Athlete of the Year at the Greater Wichita Area Sports Commission Sports Banquet held Thursday at the Downtown Drury Plaza-Broadview in Wichita, Kansas.
Ridgnal, one of only two junior college players to earn All-America honors during each of the past two seasons, signed with Georgia this spring and arrived on campus last month.
"I am so honored and grateful to be named the Greater Wichita Area Sports Commission Junior College Male Athlete of the Year," Ridgnal said. "The Greater Wichita Area Sports Commission is such an amazing organization that helps individuals of all ages enhance their life through sports, events and activities. I can honestly say that my life would not be what it is today without organizations like this that create opportunities for individuals in their community."
Ridgnal was named the 2021 Jayhawk Conference Eastern Division Men's Basketball Most Valuable Player. He was also a first-team All-Conference and All-Region selection for the second straight year. The 6-7 forward was recently named just the third, two-time All-American in the history of the Tiger men's basketball program.
Ridgnal led Cowley in scoring (21.1) and rebounds (12.8) per game as he finished his career as the ninth all-time leading scorer in the history of the program. He helped Cowley to a record of 50-11 during his two years at the school. With Ridgnal leading the way, the Tigers captured back-to-back conference titles, qualified for back-to-back national tournament appearances, won a region title for the first time in 64 years and finished as the 2021 national runner-up.
---
BASEBALL: Stricklin Names Director of Baseball Operations
Tatum Hodge has been named the director of baseball operations for the University of Georgia baseball program, according to an announcement Friday by Ike Cousins head coach Scott Stricklin.
"Tatum has been with our program for five seasons, and she has proven to be an invaluable part of our team," said Stricklin. "She is a tireless worker and holds herself to a very high standard. She makes our program better through her attention to detail."
Hodge earned a bachelor's degree from Clemson University where she was a four-year letterwinner on the soccer team from 1998-2001. She earned a master's degree from Charleston Southern University in 2005. Hodge spent 11 years coaching soccer with stints at Alabama, Clemson, Charleston Southern and Converse College.
---
Georgia Releases its NIL Rules
Yesterday, UGA released it list of do's and don't's regarding NIL, and the rules seem perfectly clear. There is even a form for NIL Agent/Advisor/Lawyer Registration:
---
Today's Pics – G-Day 2019 Dawg Walk
Watch a fullscreen slideshow
HERE
.
Click
HERE
for our mobile photo app.
---
Jump To Comments