Today's Contents – Click to Read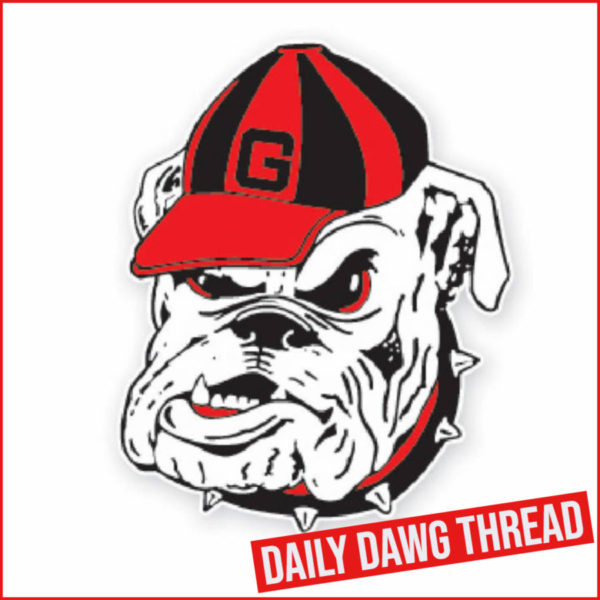 ---
BASEBALL: Stricklin Looking Forward To 2022 Draft
Georgia's Ike Cousins head baseball coach Scott Stricklin said he is excited for 2022 after the 2021 Major League Baseball Draft concluded Tuesday.
While several current Bulldogs and a handful of signees were projected among the top 500 prospects for the 2021 MLB Draft, only two Bulldogs were selected in the 20-round draft. Georgia's Honor Roll students and pitchers Ryan Webb and Ben Harris were chosen Monday. Webb was picked by the Cleveland Indians in the fourth round (125th overall) while Harris went to the Los Angeles Dodgers in the eighth round (252nd overall). No Bulldogs were selected on Tuesday.
Offensively, Georgia will return its top hitters like All-South Region outfielder Connor Tate (.344-10-33), infielder Josh McAllister (.333-9-29), shortstop Cole Tate (.319-2-20) and utility player Riley King (.261-6-34). Bulldog sophomore draft-eligible starting pitcher Jonathan Cannon announced on his Twitter account Monday that he will "be returning to Athens next year." Projected to go in the top three rounds by multiple outlets, Cannon should anchor the 2022 rotation. He posted a 4-2 mark and 3.98 ERA in 12 starts in 2021. He was rated as high as the No. 68 overall prospect for the 2021 MLB draft by Baseball America. Also, Dylan Ross and Coleman Willis, Georgia signees who were rated among the top 125 draft prospects, will be key newcomers to bolster the pitching staff.
"A lot of guys had opportunities to sign pro contracts but opted to come back to play here another year," Stricklin said. "We're excited about what 2022 looks like. The draft is always a tough time for everybody. It's nerve-wracking for the coaches, it's stressful for the players. We're through it, and now it's time to turn the page and get ready for next year."
---
Today's Pics – Clay Webb
2020: Saw his first action of the season at left guard in win at South Carolina…also played in win at Missouri and also in Chick-fil-A Peach Bowl win over Cincinnati…named to the J. Reid Parker Director of Athletics Honor Roll.
2019: Saw action in the Murray State and Georgia Tech games…co-winner of Offensive Scout Team Player of the Year, given at team's post-season awards gala…enrolled at UGA in January and participated in bowl practices and Spring drills.
Watch a fullscreen slideshow
HERE
.
Click
HERE
for our mobile photo app.
---
Jump To Comments