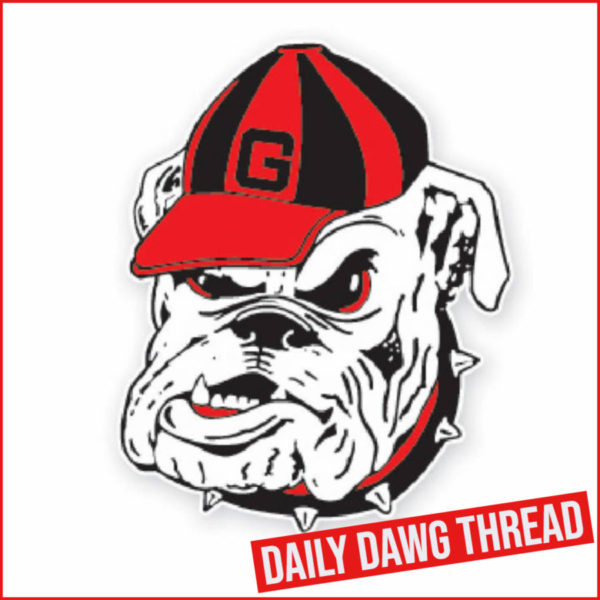 ---
Excerpts From SEC Commissioner Greg Sankey's Q&A Session to Open SEC Media Days
Q. You mentioned one of the bigger issues with that single-division model was the tiebreakers, figuring out that stuff. What are some of the other issues when y'all are thinking about finalizing that single-division format?
GREG SANKEY: You didn't even have to introduce yourself because I was in Omaha and heard you ask a question in those press conferences leading up to the Ole Miss national championship, so welcome to Atlanta.
The list of issues, tiebreakers one, the number of games and what that means from a scheduling standpoint, the imbalance around nine games versus the comfort with eight games. What happens with non-conference schedules. We have a requirement that that ninth game right now be among an autonomy five-type opponent. How do we dispose of or maintain that particular policy?
The impact on bowl eligibility and College Football Playoff access I mentioned. When I go through six different teams having won national championships in the last 25 years or so, no one comes close to that number. So the level of competition here, while people want to be a part of it, we're attentive and sensitive to that.
Just to be clear, no one from TV is saying do this, do that. This is a conversation and decision to be made among our conference membership.
Q. Do you sense a lot of support for a model with three permanent rivals or are you anywhere close to the consensus on that? Is there any interest in expanding beyond 16 teams right now?
GREG SANKEY: The first question, it's under consideration. There are limits on the number of options available for three permanent opponents based on the number of games. Nine makes that more practical. If you remember, I had two points when we expanded that I wanted to be front and center. One is that we engage in blue sky thinking, let's look at the big picture. The second is that we rotate teams through campus as frequently as possible so we don't go 12 years between visits.
Those two have guided us. That last one relates to the number of games, permanent opponents and how many times you can move people that cleanly.
Embedded in my remarks is we're attentive, we're engaged in conversation. The great news for the Southeastern Conference is that people call and say, Hey, you're doing something really special. They kind of hint around the edges.
We know who we are. We're confident in our success. We're really looking forward to the expansion and being at 16 teams. Don't feel pressured to just operate at a number. But we'll watch what happens around us and be thoughtful but be nimble.
Q. Given some of the public comments from coaches about the effect of NIL on recruiting and the classes, is there a feeling from the conference office that member institutions are abiding the spirit of NIL rules? How is the conference office supporting education departments on best practices?
GREG SANKEY: The issue is are they abiding by their state laws? Whether it's spirit or not spirit, the issue that goes back when we're in consultation is are you following the laws of your state, or in the past one circumstance an executive order in our footprint?
It is uncomfortable. It is a new dynamic. We're going to have to manage through that discomfort. I don't believe everything I read. You're great writers, great at what you do, but I don't believe everything I read has the depth of information or the depth of analysis.
What I've not read is the points of concern where young people have lost opportunities or promises and commitments haven't been fulfilled. I look forward to reading those types of analyses.
But the focus on the conference office is providing guidance back to the states that have to provide the information. We provide educational information. It's tough when that changes routinely through states, and our footprint, there are 11 different state laws. You have questions coming in about the laws or lack of laws in effect in every other state as well.
---
BASEBALL: Jonathan Cannon Selected in 3rd Round by White Sox
University of Georgia Honor Roll student Jonathan Cannon was selected by the Chicago White Sox Monday in the third round of the 2022 Major League Baseball Draft.
Cannon, a junior right-handed pitcher from Alpharetta, Ga., served as the ace of the Bulldog rotation with a 9-4 mark and 4.02 ERA this past season. The 6-6, 213-pounder was a first team All-Southeastern Conference selection by the league coaches. He made a team-high 13 starts for the Bulldogs as they finished 36-23. In 78.1 innings, he tallied 68 strikeouts and only 12 walks. In SEC action, Cannon went 6-2 to help the Bulldogs to a 15-15 league mark, good for second place in the Eastern Division.
Cannon was named a Third Team All-American by the National Collegiate Baseball Writers Association as well as Collegiate Baseball publication. A three-year member of the SEC Academic Honor Roll and was a semifinalist for the Dick Howser Trophy. He participated in the second annual MLB Draft Combine last month in San Diego. MLB.com had Cannon rated as the 60th best prospect in this year's draft, and he ended up being the 101st overall selection.
A real estate major, Cannon owns a 16-6 career record and a 3.71 ERA in 31 appearances including 25 starts. In 153 innings, he has registered 137 strikeouts and 27 walks. He is the first selection by the White Sox since 2008 when they drafted All-America shortstop Gordon Beckham in the first round, eighth overall. Beckham made his MLB debut a year later and enjoyed an 11-year career in the majors.
The Bulldogs have a string of 49 straight seasons with at least one player signing a professional contract. Also, Georgia has had at least one player drafted going back to 1987. Teams will have until Aug. 1 to sign their draft picks unless that player has exhausted their collegiate eligibility. Those players are free to sign at any time up until one week prior to next year's draft.
---
Jump To Comments