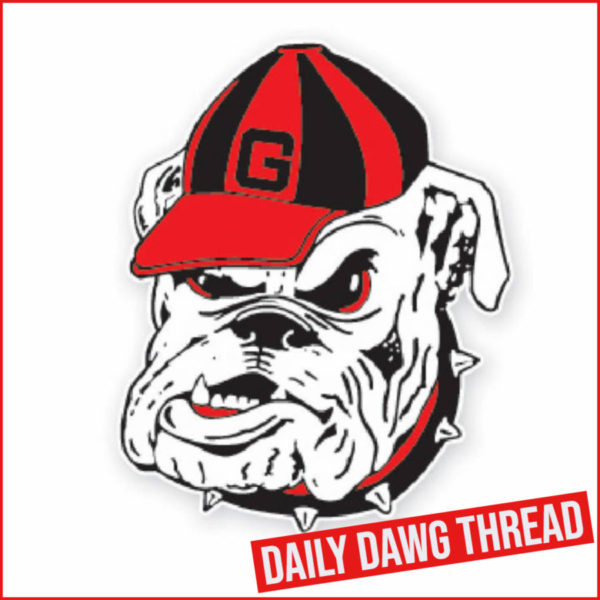 ---
BASEBALL: Dawgs in Summer League Play
A total of 19 Bulldogs from the 2022 squad are scattered across the country as action heats up in various summer wood bat leagues.
University of Georgia pitcher Jaden Woods is aiming to make a lasting impression at the USA Baseball Collegiate National Team (CNT) summer training camp in North Carolina. Featuring 50 of the premier non-draft eligible college players, they are playing a five-game intrasquad series in North Carolina. Woods pitched a scoreless inning of relief with two strikeouts in his debut Thursday in Cary. The series runs through Monday.
A 6-2, 198-pound left-hander from Warner Robins, Ga., Woods is competing for a spot on the final 26-man USA CNT roster.  The Durham Bulls Athletic Park will host games two, three, and four. Games two and four will begin at 6:35 p.m. ET while game three will start at 5:05 p.m. ET. Training camp will conclude with the series finale on July 4 at Truist Field in Charlotte at 6:05 p.m. ET. All games are being streamed on USABaseball.com. Woods began his summer playing in the Cape Cod League (CCL) for the Harwich Mariners where he was teammates with left-hander Liam Sullivan.
Currently, Sullivan ranks among the league leaders with a 2-0 mark and 0.87 ERA including 16 strikeouts and only one walk in 10.1 innings. Meanwhile, Woods made three relief appearances, going 0-1 with one save and six strikeouts in 5.1 innings before departing for the CNT camp. Also, three Bulldog position players are spending their summer in the CCL. Infielder Parks Harber is batting .171 with two doubles and three RBI in 13 games for Brewster. Catcher Fernando Gonzalez is hitting .182 with one RBI in 11 games for Yarmouth-Dennis while catcher Corey Collins is batting .138 with two doubles in nine games for Falmouth.
A trio of Bulldogs are playing in the Northwoods League with Charlie Condon off to an impressive start and ranking among the league leaders in RBI. In 26 games for the St. Cloud Rox, he is batting .278 with seven doubles, four home runs, and 27 RBI. Meanwhile, Dwight Allen and pitcher DJ Radtke are suiting up for the Wausau Woodchucks. Allen has been limited to 12 games and only 33 at-bats while Radtke is 0-2 with a 4.34 ERA in four relief appearances spanning 12.1 innings.
Four Bulldogs are playing for Charlottesville in the Valley League and the TomSox are 10-9. Cole Wagner is leading the team with a .366 batting average (15-for-41) in 11 games and that would rank second in the league once he has enough at-bats (min. 2.7/game). He has three doubles, two home runs, and 13 RBI. Garrett Spikes is hitting .226 with four doubles and two RBI in 10 games. Chandler Marsh has pitched six innings over three relief appearances. He has 10 strikeouts and five walks to go with a 4.50 ERA. Luke Wagner has a 5.06 ERA in 5.1 innings, making two appearances including one start. He has seven strikeouts and four walks.
In the Sunbelt League, pitcher Charlie Goldstein ranks among the strikeout leaders with 25 in 16.1 innings for Alpharetta. He is 1-0 with a 3.86 ERA in four starts. Garrett Brown and Collin Caldwell are relief pitchers for Atlanta and neither has a decision. Caldwell had made five appearances with 11 strikeouts and eight walks in 6.1 innings while Brown has two strikeouts and one walk in four innings. Trippe Moore III and Max DeJong are teammates with Gainesville. Moore is batting .286 with two doubles, two home runs, and seven RBI in six games while DeJong has a 1.35 ERA in four relief outings covering 6.2 innings. He has struck out 15 with only three walks.
In the California Collegiate League, outfielder Josh Stinson is batting .265 with a pair of RBI in 13 games for Santa Barbara. In the New England Collegiate Baseball League, pitcher Coleman Willis has made three appearances including two starts for the Sanford Mainers. He does not have a decision in 7.2 innings to go with nine strikeouts and nine walks.
WGOLF: UGA Adds Ember Holloway To Staff
Ember Holloway has joined the Georgia women's golf program as assistant coach, head coach Josh Brewer announced on Friday.
Holloway arrives in Athens after spending the previous season as an assistant coach at Purdue.
"We just became better today," Brewer said. "Ember Holloway is a perfect fit for our program and the University of Georgia. Her background as a player, pro and coach is impressive. Most importantly, she believes in developing student-athletes in golf and life. Ember showed her coaching skills by helping guide Purdue to a top-12 finish at the 2022 National Championships. Her tutelage under hall-of-fame coach Devon Brouse means we are adding a coach who is ready to help us build on our top-5 finish at the National Championships last season. We are excited to have Ember and her husband, Mike, in Athens."
Holloway was a standout golfer at Illinois from 2010-14 as the former Ember Schuldt and then played professionally for three seasons.
"I cannot express my gratitude enough to Coach Brewer for giving me the opportunity to be apart of such a storied program," Holloway said. "I'm thrilled to join the team in Athens and work on building off of last year's success. The campus, community and facilities are truly one-of-a-kind, and I look forward to helping the Bulldogs on and off the course."
Holloway served as the assistant and interim head golf professional at Urbana Country Club in Illinois in 2020 after spending two years as the senior assistant golf professional at Boot Ranch Golf Club in Fredericksburg, Texas.
A native of Sterling, Ill., Holloway compiled the second-lowest career stroke average in program history at Illinois. In 50 career tournaments, she recorded 10 top-10 and 20 top-20 individual finishes.
Holloway became the first Illinois golfer ever to participate in three NCAA Regionals and produced the Illini's lowest stroke average in 2013 and 2014. She was tabbed second-team All-Big Ten as a senior in 2014 after leading Illinois individually in six of 11 tournaments, including a sixth-place finish at the Big Ten Championships. Holloway also was a standout in the classroom and earned Big Ten Distinguished Scholar honors as both a junior and a senior.
Over three professional seasons, Holloway participated in 21 Symetra and 18 Cactus Tour events. She also qualified for two U.S. Women's Amateurs and three U.S. Public Links Amateurs.
---
---
SOFTBALL: Tony Baldwin Announces Commitments of Three Transfers
University of Georgia head softball coach Tony Baldwin has announced the commitments of three transfers, set to appear in the Red & Black in 2023.
The Bulldogs add the talents of outfielder Dallis Goodnight (Dacula, Ga.; University of Alabama), catcher/utility Ally Kurland (Burke, Va.; Penn State University), and right-handed pitcher Shelby Walters (Cohutta, Ga., Duke University).
"We are thrilled to add Ally, Dallis, and Shelby to our team," Baldwin said. "We are very excited about what we have coming back along with the incoming freshman that will be joining us. As program, we are always going to look for opportunities to make our team stronger and these three women will do exactly that. Additionally, we are excited that two of the three are from the state of Georgia and are coming home to represent the G! We can't wait to get them in the mix this Fall and start building Team 27."
Dallis Goodnight | OF | Dacula, Ga. | Alabama | Mill Creek HS
In her freshman campaign at Alabama, Goodnight appeared in 55 games, starting 49 in centerfield. She hit .302 on the season with a .730 OPS in 139 at-bats. She scattered 42 hits and scored 33 runs. She drew 11 walks and recorded a .370 on-base clip. Goodnight led the Crimson Tide and finished eighth in the SEC with 18 stolen bases on 20 attempts as a rookie. She led off or hit second in the order 33 times.
Goodnight attended Mill Creek High School and played for the Georgia Impact. She was a top-five player in the 2021 class by Extra Inning Softball and FloSoftball including being the top-ranked outfielder by FloSoftball. She appeared in the 2021 PGF All-American game and was a 2019 PGF All-Tournament Team member, earning a runner-up finish. Twice, she was named the Gwinnett County Player of the Year.
She is the daughter of Carina and Keith Goodnight. She has two sisters Cailee and Addison. Her brother Braxton graduated from UGA in May.
Baldwin on Goodnight: "Dallis is a competitor. She will bring a mindset that fits in well with our team. She is someone that will make our offense and defense stronger, and we are excited to add her skills to our team."
Ally Kurland | C/UT | Burke, Va. | Penn State | Lake Braddock Secondary School
Kurland earned her degree from Penn State in Security and Risk Management in May and will transfer as a graduate to Georgia where she will pursue her masters' degree in International Policy. In her four-year career in State College, Kurland started 163 of 168 games she played in. She finished her time in a Penn State uniform with 27 home runs, 83 RBI, and 31 doubles. She finished fourth all-time in program history in home runs (27) and ninth in doubles (31).
As a senior in 2022, Kurland hit .303 and led Penn State with 16 home runs, 18 doubles, and 44 RBI. She slugged .674 with a .361 on-base clip. Her 18 doubles tied for the most in a single season in program history. Kurland was named Big Ten Player of the Week in early April after Penn State's sweep of Purdue, becoming the first Nittany Lion to win the award since Alyssa VanDerveer in 2015.
Kurland earned a spot on the 2021-22 CoSIDA Academic All-District 2 squad, registering a 3.54 GPA, becoming the first Nittany Lion to earn the honor in 11 years. She has earned multiple Academic All-Big Ten honors, named a 2020-21 Big Ten Distinguished Scholar, and Easton All-America Scholar-Athlete.
The Burke, Virginia native helped Lake Braddock Secondary School to a Patriot Conference Championship in her first season and a regional championship as a senior, the team's first since 2002. She was named PGF Regional All-American in 2018 and earned first-team all-conference honors three times (2016-18) and was a two-time all-state performer.
Kurland is the daughter of Liz and Kevin Kurland and she has one brother, Ben.
Baldwin on Kurland: "Ally is an experienced left-hand hitter. She will add competition at a couple different positions in the lineup and we are excited about adding her lefty power to the mix."
Shelby Walters | RHP | Cohutta, Ga. | Duke | Girls Preparatory School
Walters transfers to Georgia after earning her undergraduate degrees from Duke in Evolutionary Anthropology & Biology. She will pursue a master's degree in Kinesiology at UGA. Walters was a four-year student-athlete at Duke where she made 73 appearances in the circle for the Blue Devils, accumulating a 31-18 record with a 2.28 ERA in 300 innings of work. She fanned 220 batters while wearing a Duke uniform.
Walters' 2022 season was cut short due to a foot injury, pitching less than 20 innings in six appearances. She had a breakout 2021 campaign when she earned Second Team NFCA All-Region, All-ACC First Team, and ACC All-Tournament Team honors. In 2021 she made 31 appearances with a team-best 24 starts in the circle, leading the Blue Devils' pitching staff with a 1.28 ERA and 19 wins (19-3). She worked nine complete games through 147.2 innings with 87 strikeouts on the season. She tossed Duke's first-ever no-hitter in a five-inning game against NC Central on March 4.
Before the 2020 season was cut short, Walters went 4-0 with a 1.94 ERA in 36 innings, tallying 30 strikeouts. During her rookie campaign, she appeared in 27 games, starting 14, concluding with a 3.92 ERA with five wins and fanned 87 batters.
Walters has been a top performer in the classroom as well, landing a spot on the All-ACC Academic Team in 2021 and has been on the ACC Honor Roll three times.
Prior to arriving in Durham, Walters led Girls Preparatory School in Chattanooga to the TSSAA DII-AA State Championship in 2014 and runner-up finishes in 2015, 2017 and 2018. She concluded her prep career with 477 strikeouts and a 1.89 ERA with three perfect games to her name. At the plate, she finished her career slugging .549 with 21 homers. Her senior year was capped by earning Best of Preps First Team, All-State, and Division II Region MVP honors. She played club for the Frost Falcons (2010-15) and Tennessee Fury Platinum (2015-18). The Falcons picked up three top-five finishes as ASA Nationals, including a third-place showing in 2011.
She is the daughter of Shannon and John Walters and she has one brother, John.
Baldwin on Walters: "Shelby is an accomplished pitcher with a ton of experience. She comes from a successful program and knows what it takes to be successful at a high level. We are thrilled to have her join our pitching staff."
Goodnight, Kurland, and Walters are three members of an eight-member newcomer class in Athens in 2023 joining freshmen infielder/catcher Lauren Burnett, infielder Tyler Ellison, infielder Jaydyn Goodwin, right-handed pitcher Destin Howard, and catcher Marisa Miller.
---
UGA Finishes 19th in Director's Cup
The Georgia Bulldogs wrapped up 2021-22 ranked No. 19 in the LEARFIELD Directors' Cup, the all-sports competition administered by the National Association of Collegiate Directors of Athletics (NACDA).
Georgia is one of nine schools to post top-25 finishes in the Directors' Cup every year during the 2000s, joining Florida, Michigan, North Carolina, Ohio State, Southern California, Stanford, Texas and UCLA.
Georgia scored 865 points from performances competing in 15 NCAA Championships over the past year.
The CFP national championship in football was one of six top-10 efforts for the Bulldogs along with women's golf (fifth), men's outdoor track and field (fifth), men's swimming and diving (eighth), men's indoor track and field (eighth) and women's tennis (ninth).
Also contributing points were men's golf (12th), women's swimming and diving (15th), women's basketball (17th), softball (17th), men's tennis (17th), women's gymnastics (25th), baseball (33rd), women's outdoor track and field (45th) and women's indoor track and field (46th).
Georgia's equestrian team finished fifth at the National Collegiate Equestrian Association (NCEA) Championship; however, Directors' Cup points weren't awarded since equestrian is not an NCAA-sponsored sport.
Since the Directors' Cup's inception in 1994, the Bulldogs have finished in the top-25 of the final standings in every year but one as outlined below.
Georgia's finishes in the LEARFIELD Directors' Cup:
1994 – 21st
1995 – 14th
1996 – 11th
1997 – 28th
1998 – 7th
1999 – 2nd
2000 – 11th
2001 – 3rd
2002 – 8th
2003 – 15th
2004 – 5th
2005 – 7th
2006 – 9th
2007 – 12th
2008 – 10th
2009 – 18th
2010 – 20th
2011 – 20th
2012 – 18th
2013 – 10th
2014 – 16th
2015 – 14th
2016 – 15th
2017 – 15th
2018 – 8th
2019 – 21st
2020 – N/A
2021 – 10th
2022 – 19th
---
MBB: ICYMI – UGA Will Meet Notre Dame in Holiday Hoopsgiving 2022 at State Farm Arena
The Georgia Bulldogs will face Notre Dame in Holiday Hoopsgiving 2022 at State Farm Arena in Atlanta on Sunday, Dec. 18, the VII Group, which organizes and manages the event, announced on Friday.
The Bulldogs and Fighting Irish will be meeting for the fourth time on the hardwood, with Notre Dame owning a 2-1 advantage in the previous neutral-site matchups.
The Irish defeated the Bulldogs, 88-85, in their first meeting on Feb. 6, 1994, as part of the Nike Super Shootout at The Omni in Atlanta. Notre Dame secured an 89-83, double-overtime victory in the opening round of the Old Spice Classic in Orlando, Fla., on Nov. 25, 2010. Georgia bested the Irish, 61-57, on Nov. 22, 2011, in the consolation round of the Progressive CBE Classic in Kansas City, Mo.
The 2022 edition of Holiday Hoopsgiving will be the third annual edition of what has quickly become a premier pre-conference event. In addition to the contest between Georgia and Notre Dame, Hoopsgiving will feature three additional matchups on Friday, Dec. 10, with Clemson facing Loyola Chicago, Auburn taking on Memphis, and LSU meeting Wake Forest.
The first Hoopsgiving conducted in 2020 featured five matchups at State Farm Arena over two weekends and included seven teams that advanced to either the NCAA Tournament (Alabama, Clemson, Georgia Tech and LSU) or NIT (Dayton, Memphis and Mississippi State). Last year's event included four games and four players who were selected in last week's NBA Draft, including three first-round picks.
Georgia will be playing its first season under Mike White as head coach during the 2022-23 season. White averaged more than 22 wins per year in combined 11 seasons as head coach at Louisiana Tech (2012-15) and Florida (2015-22). White's teams have advanced to postseason competition during nine of 10 possible seasons, and Florida was a consensus pick to earn a bid to the 2020 NCAA Tournament before it was canceled.
---
Jump To Comments